Unhappy Anniversary: Year After Invasion, Mixed Emotions for Ukrainians in U.S.
A young Ukrainian family thrives in Tacoma; a New Hampshire college student suffers anxiety; a NYU Ph.D. candidate fears her boyfriend will be drafted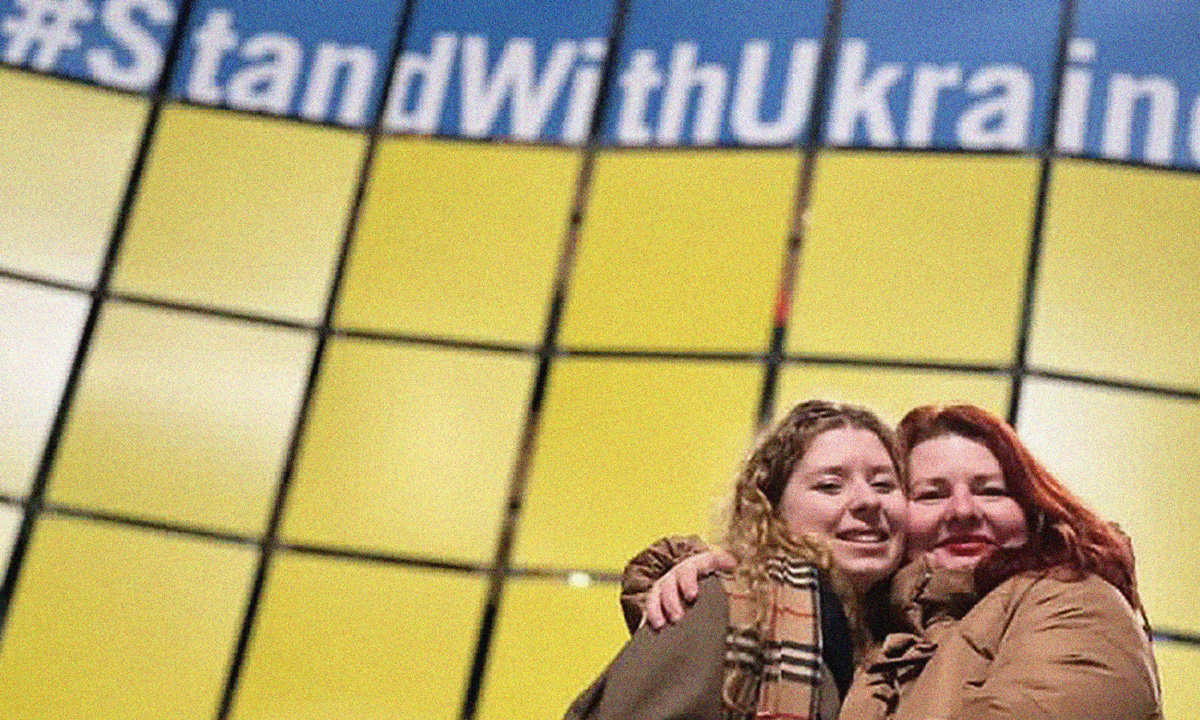 No paywall. No pop-up ads.
It's been nearly 11 months since Anastasiia Puzhalina and her family arrived in Tacoma, Washington, after a white-knuckled journey out of Ukraine. With no home, no income and no idea of how their children would adjust to a new school, they were consumed with worry.
But, a year after Russia invaded its neighbor, upending the lives of millions, the Puzhalina family has stabilized: Anastasiia and her husband were elated to find an affordable rental and were relieved to receive their work authorizations in January.
Central to their happiness, their children, ages 11, 10 and 7, are thriving: They felt welcomed by their new school and have made many friends. All have a penchant for mathematics and the eldest is no longer classified as an English language learner.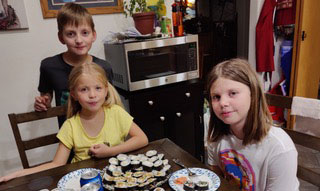 "They are doing well at school and making really good progress in English," Puzhalina said. "Virsaviia, my youngest, reads in English better than in Ukrainian already."
And there was another development that will make life in America much easier for the family.
"I am learning to drive," Puzhalina said. "It was hard for me to overcome my fear: It was something that paralyzed me. But now I feel more comfortable. I just have to practice backing up, parallel parking and get that license."
The family's progress comes amid ongoing tumult in their home country. The invasion has left 100,000 soldiers dead or injured on each side, according to U.S. estimates. Some 5.9 million people are internally displaced in Ukraine, meaning they are running for safety inside its borders, and millions more have fled to neighboring countries and across Europe.
There is no foreseeable end to the conflict. President Joe Biden's visit to Kyiv Feb. 20 came just a day before Russian President Vladimir Putin announced his plan to withdraw from the last major remaining nuclear arms control treaty with the United States. This latest move, met with disapproval from NATO, is among many policy changes that have left some Russians uneasy: Putin's conscription effort has prompted thousands to seek asylum here.
Other Ukrainians, including Puzhalina's parents, remain under siege. Puzhalina would love for them to join her family in Washington, but at 57 years old, her father is not permitted to leave the country.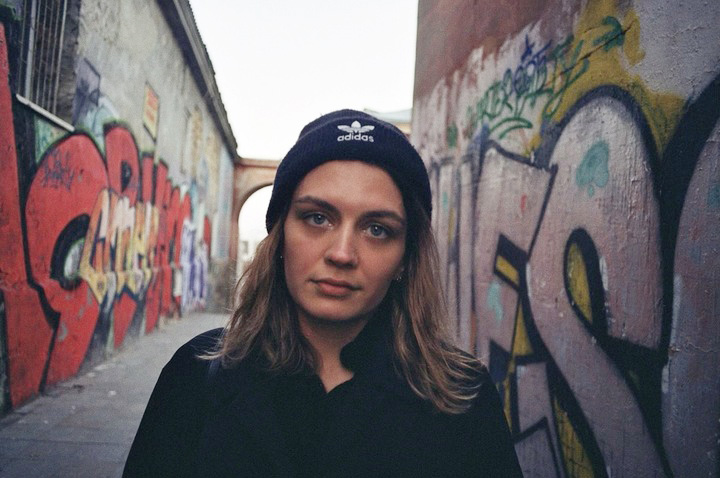 Yana Annette Lysenko, working toward a Ph.D. in comparative literature and Slavic studies at New York University, is well aware of the war-time restrictions.
Lysenko, whose boyfriend lives in Ukraine and also cannot leave, visited the city of Odesa from mid-August until the end of November 2022. Reuniting with family and friends, she worked on her dissertation and volunteered. She plans to head back for a week in April and again in May, perhaps for a month.
"The last few weeks were probably the toughest," she said. "That's when the citywide electric outages started. Other than that, it's surprising how in some ways things felt so normal, in others completely unlike anything before."
Lysenko was moved by the solidarity of the Ukrainian people, and how they could find joy in the darkest of times.
"There's a lot of concern about this potential spring offensive, but more than anything Ukrainians aren't losing faith," she said. "They trust their armed forces and believe in victory. I think most people understand this war will continue for a long time so there's a certain despair in that regard, but there's a refusal to give up. There is an amazing sense of community no matter how hard things get: Almost every evening there were musicians singing on the streets of the city center and people would join in and dance and sing."
But there is one fear she can't shake, that her boyfriend will be called to serve.
"That is a very real worry for me," she said. "Every day they are mobilizing men, and one of the scariest things for me while I was there — even more so now — was seeing all of the soldiers walking around and going to people's houses to give them military summonses. I'm terrified my boyfriend will encounter this soon."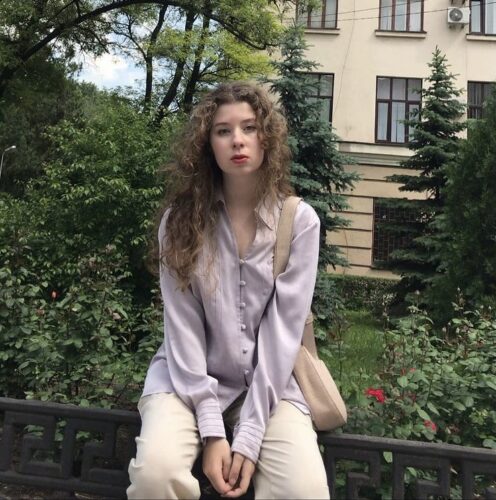 Marta Hulievska, a sophomore at Dartmouth College in Hanover, New Hampshire, has worried about her family ever since war broke out midway through her freshman year.
Hulievska, a history and English major, saw her mother, Hanna, for the first time since she left for college when the two reunited in Berlin in December. They spent four days traversing the city and exchanging gifts: Her mother brought Hulievska's favorite loose leaf tea, Ukrainian chocolates and a hair dye she couldn't find in the States. The sophomore sent her mother home with candies, a backpack for one of her sisters and a stuffed animal for the other.
"She was crying when she left," Hulievska said of her mother.
Her family's life is not easy. Her father and one of her sisters are staying in Zaporizhzhia, minding the family home while her mother and another sister are across the country in Lviv. Separated by a 24-hour train ride, the family does their best to endure.
Hulievska, who battles anxiety and depression, is often triggered by news from home. It's hard for her to plan: She'll occasionally miss class when she feels overwhelmed.
"Recently, the anniversary brought back a lot of memories," she said. "We thought this was going to end a lot sooner. A couple of days ago, I saw a video of Mariupol two days before the invasion with people singing the national anthem. I was emotionally numb for the rest of the day. I have a lot of problems organizing and scheduling."
Hulievska, who studied the Holocaust in Berlin, came to a disturbing realization while abroad, that the Russian invasion will one day be memorialized in a similar way.
"I guess in 50 years, they are going to be talking about the Ukraine-Russian war, creating museums for the victims, commemorating what happened," she said. "I'm going to be a part of history. But not necessarily the part of history I want to be a part of."
Despite their heartache about conflict at home, she and the others persevere.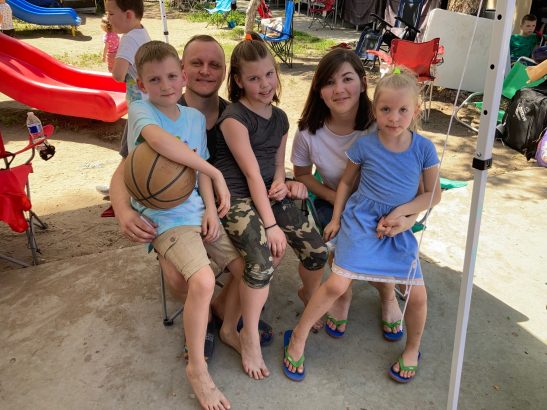 Puzhalina's husband, Oleh, will soon become a maintenance technician, pending last-minute paperwork. But his wife has not yet found a job.
"It is not easy to find something that will allow me to stay on the school schedule with my kids in the morning at least," Puzhalina said. "But I'm not discouraged."
Through all of the resettlement tumult, her children have latched on to their studies. At least two had a unique advantage: Illia, age 11, studied English in Ukraine, making his coursework easier to understand. Her youngest, Virsaviia, 7, became close friends with their landlord's granddaughter, a native English speaker, so she had a partner with whom to practice upon arrival.
Middle child, Yeva, 10, is taking a little longer to learn the language.
"Her ELL teachers said she is doing really well, but her English is more academic," her mother said. "What she needs is more like social English."
Illia, now a sixth grader, loves basketball, volleyball and his English literature class. Yeva, a fifth grader, adores mathematics, particularly fractions.
Both children miss their family and friends in Ukraine.
"We call them in the morning," Yeva said of her maternal grandparents. "I want them to come here."
Virsaviia, who is in the second grade, has adjusted well: She cherishes her teacher. "She's so nice," the little girl said. "She's very kind."
Despite all they've gained here, Puzhalina doesn't know if her family will stay in America.
"I am trying not to hope for anything — like living in the States forever," she said. "The world is unpredictable. We have, at the moment, the right to legally stay here through October 2023 and then I don't know."
Get stories like these delivered straight to your inbox. Sign up for The 74 Newsletter