$10 Million For 31 Groups Working to Make Tutoring More Available & Affordable
Huffman: Accelerate's partner organizations are trying to simultaneously deliver tutoring services and reduce barriers for the kids who need it most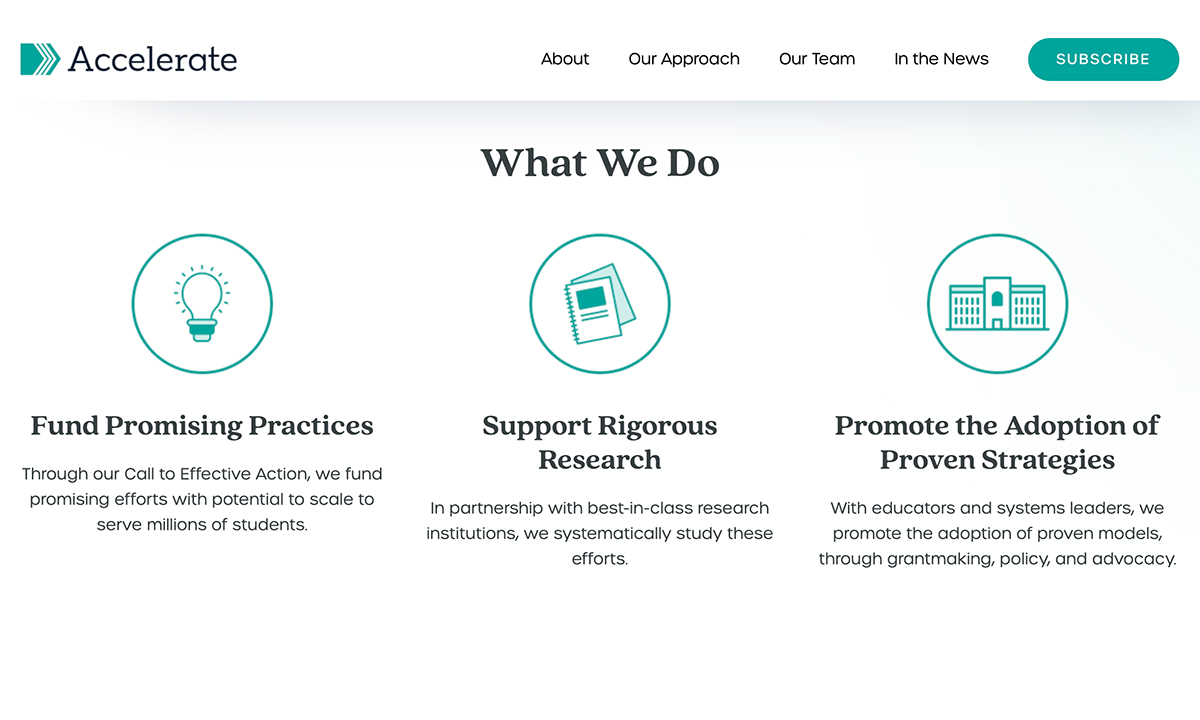 Get stories like these delivered straight to your inbox. Sign up for The 74 Newsletter
As the extent of pandemic learning loss became evident to educators and policymakers across the country, many states and districts turned to high-dosage tutoring as a potential solution. This makes perfect sense; after all, the research base for tutoring is as strong as for any academic intervention. Indeed, wealthy parents have paid out of pocket for tutoring for years, and tutoring is a staple for upwardly mobile families in many countries.
The challenge — and the reason Accelerate launched last spring — is that tutoring is hard to scale. There are very real barriers impeding schools' ability to make tutoring available, regularly, to the kids who need it the most.
These hurdles are not insurmountable, though. On Oct. 27, Accelerate announced over $10 million for our first round of grants: 31 of the most innovative models for tutoring across the country, each aimed at breaking down one or more of the barriers to making tutoring broadly accessible. The grants support public and private organizations, nonprofit and for-profit providers, nonprofit and for-profit providers, school districts and state agencies. But they have a common thread: helping to build knowledge that might help unlock tutoring for more children.
Here are a few examples:
Our partner organizations represent a small sample of groups large and small that are trying to simultaneously deliver tutoring services and reduce implementation barriers. Individually, they are taking on important challenges. Collectively, they can help the education community chart a path forward to make tutoring more sustainable and scalable.
While much criticism has been lobbed at districts for their slower-than-expected spending of federal relief funds, the reality is this: It's hard to implement powerful interventions at scale. Over the year ahead, the education community has the chance to build significant knowledge and to solve challenges. This is a long-term project, and Accelerate is fortunate that so many thoughtful education leaders have chosen to engage in it.At the end of October, at Accelerate's first community of practice, over 100 organizations — including grantees and other partners — came together to share and learn. Two comments stuck with me as symbolizing the opportunity at hand. First, all the challenges in scaling tutoring are solvable, and people are working to solve them. Second, promising approaches and levers are surfacing all across the country. With a commitment to shared knowledge building, we can get this right — and improve outcomes for millions of students nationwide.
Get stories like these delivered straight to your inbox. Sign up for The 74 Newsletter