Torres: This May Be the Most Important Summer for Education in America Since WWII. How to Help Young Students Get Back on Track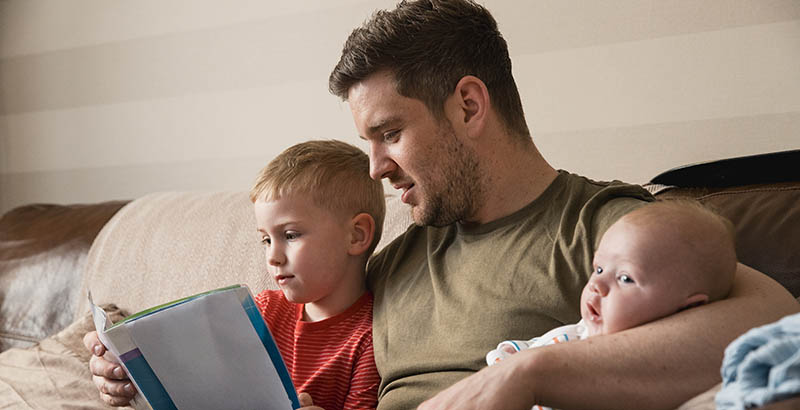 During summer 2020, teachers, families and administrators were thrown into unknown territory, doing whatever they could to prepare for hybrid learning during the pandemic. Educators admirably devised curricula on the fly to survive the uncertainty and worked overtime to learn new technologies and support their students. Now, our country is heading into the most important summer for education in America perhaps since World War II. Due to COVID-19, the system is due for an overhaul to meet the new, long-term educational normal — and it needs to be done by the fall.
Billions of dollars in education funding are being directed toward recalibrating summer learning this year to counter long-term learning loss. Both the $54 billion from December's emergency funding and $130 billion from President Joe Biden's education plan can be allocated, in part, to summer programming. But money alone cannot solve the problem. Creative solutions that leverage lessons learned throughout the past year are needed.
Four years before COVID-19, Waterford.org operated an experimental pilot program with grant funding from the U.S. Department of Education's Office of Innovation and Improvement to help rising first-, second- and third-grade students avoid summer learning loss. The children used Waterford.org's adaptive software at home for 15 minutes a day, five days a week. The program taught children foundational literacy concepts through experiences such as learning to recognize the letters of the alphabet, hearing the individual sounds in words, forming words out of sounds, learning the meaning of vocabulary words, reading text and practicing basic grammar concepts such as capitalization or punctuation. Parents received one-on-one coaching and support. Many also received a device and internet connection. That experience, and our work helping school leaders adjust to hybrid learning during the pandemic, taught us the core priorities that administrators and educators will need to focus on to redesign learning in summer 2021.
At the beginning of the summer, students will need access to a quick, fun evaluation to target their immediate areas of need, especially as it relates to reading, math and science. While school looked different than usual this year, learning did take place. That learning must be honored and built on. Elementary school leaders should choose an assessment that can be conducted both at home or in school.
Leveraging information from that test, educators can focus on supporting students with noticeable skills gaps, along with marginalized populations and at-risk children with special needs. Administrators can discern which individual students and groups have not been served during the pandemic and provide interventions such as personalized reading support to address those needs. For young children, this can take the form of phonological awareness instruction (developing the listening skills needed for the foundation of reading, such as recognizing syllables and blending sounds to make words) from a teacher working with a small group, or through technology that provides instruction tailored to individual students' needs through activities built to master critical literacy skills. Data gathered through digital activities yields information about each student's strengths and weaknesses, so teachers can efficiently target the skills of greatest need for each child. An optimal combination is a highly effective educator combined with the digital program, so children receive ongoing instruction in critical literacy skills, collaborative group learning opportunities and specialized support.
Families should also be involved in helping fill learning gaps for their child. Districts can have parents and children read together while they provide rich resources and encouragement for literacy development. These types of programs are commonly referred to as family literacy activities. Schools can help families understand specific ways they can help their child by reaching out and inviting them to participate.
Parents are often told to read with their child during the summer, but they may not know which books are most appropriate or how to incorporate practicing foundational skills, such as phonics, word comprehension, vocabulary, language concepts and fluency, through techniques that include asking questions during reading, talking explicitly about vocabulary and the meanings of words, discussing similarities and differences in characters, ordering the events in the story and pointing out patterns in words. Schools can provide families with specific instructional tips, such as appropriate-level book recommendations for their child and research-based practices that will best support their child's progress. For example, parents can be prompted to practice rhyming with their child at home if the child is struggling with that concept. With schools stepping up and providing this explicit guidance, families can play a critical role in supplementing their child's education.
Educators should also consider strides that can be made in social-emotional learning this summer. There are kindergarteners who have never met each other except through Zoom, missing out on socialization with their peers. Increased parental involvement will help, but schools must also find ways to utilize funding and take advantage of the warmer weather to facilitate safe, socially distanced outdoor social experiences for children to practice their communications skills.
Schools need to reaffirm themselves as community builders. A family academy, for example, can connect families to build a stronger community around learning, both short term and long term. Schools can give parents the comfort of knowing how to reinforce learning concepts at home by providing opportunities for them to meet and learn with other families. Schools could operate six sessions during the summer, more during the school year. This has the potential to connect families traditionally left out of school communities, such as parents who are learning English or have children with disabilities.
Finally, schools need to invest further in training educators on mental health and trauma-informed and healing-centered practices, and have support immediately available for this summer. Given the emotional weight the pandemic has inflicted on children, the importance of embedding these practices cannot be understated.
Looking beyond this summer, the greater educational community also needs to make a wider investment in curriculum redesign that accounts for the progress made in closing the digital divide since the start of the pandemic. In summer 2020, educators devised a hybrid learning curriculum meant for survival among extremely uncertain conditions, focusing on drills and repetition due to the limited time frame to adjust.
We need to lay the groundwork this summer for a redesign of the educational experience for elementary learners. Educators must consider harnessing the power of technology to determine the areas of intervention needed, to support the development of foundational literacy skills and to practice social-emotional skills, which are especially crucial during this time. The precious time spent with highly effective educators should be used on the most pertinent areas of need, among them communication with peers and activities to process and heal from this experience. The best digital learning techniques developed during the pandemic should be built upon to allow parents and guardians to fully engage in learning alongside their child.
By making these investments and taking these steps, educators can build a summer of learning and, ultimately, a school year that is more effective, enjoyable and equitable than in years past.
Jenni Torres is vice president of curriculum for early education nonprofit Waterford.org.
Get stories like these delivered straight to your inbox. Sign up for The 74 Newsletter