To End Child Poverty, We Need to Seed Generational Wealth
Extending the expanded Child Tax Credit is essential, but families need more than subsidies to permanently transform their financial standing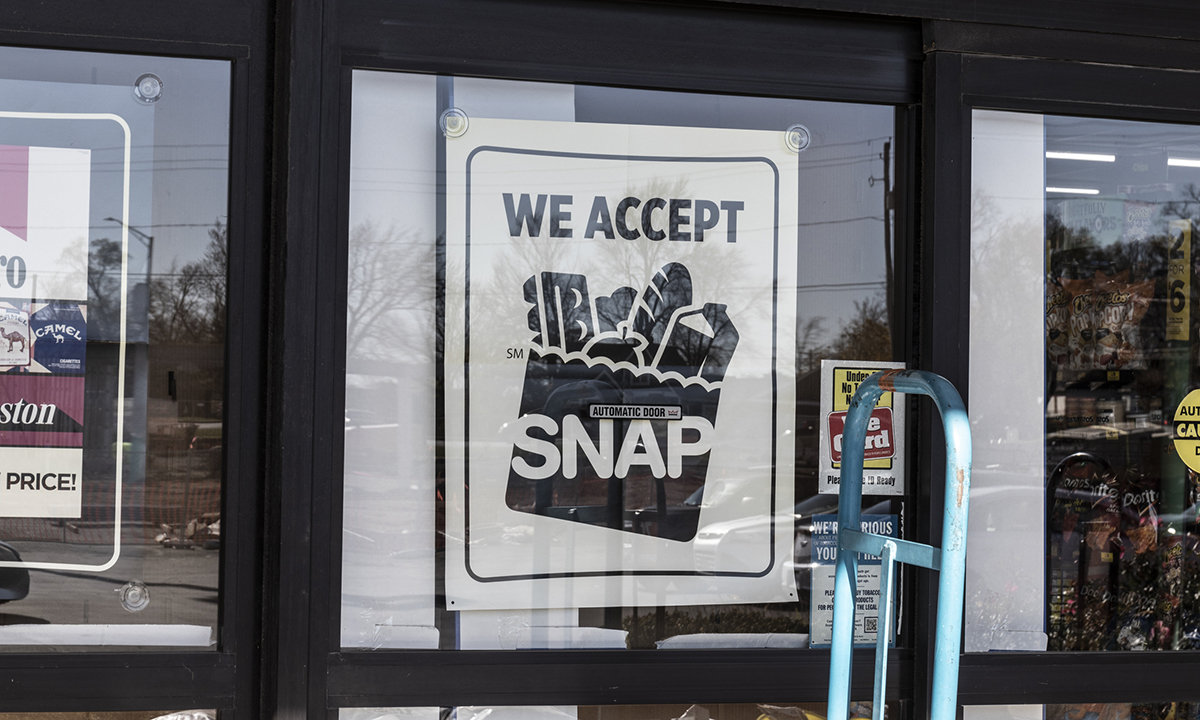 Support The 74's year-end campaign. Make a tax-exempt donation now.
The U.S. Census Bureau in October reported the good news that child poverty had dropped nationally, over the course of 12 years, from 18.2% in 2009 to 5.2% — a record low — in 2021.
That is an improvement worth celebrating — on the face of it. But is this a lasting, structural and meaningful improvement?
As the Census Bureau report notes, much of the change is attributable to anti-poverty policies put in place during the COVID-19 pandemic, including those expanding the Child Tax Credit from $2,000 to as much as $3,600 per child and allowing even families too poor to owe income tax to collect the benefit; expanding the Supplemental Nutrition Assistance Program (SNAP); and creating stimulus funds.
That means this rise in the fortunes of the nation's children is at best ephemeral. As the pandemic subsides, COVID-era program expansions are inevitably sunsetting, and new economic pressures are increasingly dire. It is not a significant leap of logic to imagine that millions of families will quickly fall back into an unsustainable position as these programs are discontinued or even cut back.
In other words, notwithstanding the ladder that the federal government briefly stuck into the hole in which low-income families found themselves during COVID, that hole is now getting deeper. The 8 million American children who are still dependent on government assistance are not only behind, they are badly behind, and likely to be more so in the years ahead.
The good news of the past several years is that children of all races and ethnicities have escaped poverty in similar numbers. But structural economic obstacles have long confronted families of color, in particular, such as the lack of generational transfer of wealth. So it should come as no surprise that Black and Hispanic children under 17 years of age are overwhelmingly the beneficiaries of the subsidies that have made such a dent in child poverty. They are about 60% more likely than white children to be receiving WIC benefits (supplemental food, health care referrals, and nutrition education for at-risk women and their young children) and an average of 29% more likely to be eligible for free and reduced-price lunches at school. Black children are more than twice as likely as white children to benefit from the SNAP program, which allows low-income families to purchase healthy foods for their children.
All of these programs were developed for working families who are still unable to secure an income above poverty level. The underlying conditions of poverty — the inability to earn a living wage despite full employment — lurk barely below the surface. In truth, we have still done almost nothing to address those conditions and help households transform their circumstances.
To be sure, pandemic-era program expansions have been crucial in enabling these families to sustain themselves. But temporary stability does no good without longer-term strategies for lifting people into more sustainable economic circumstances. As inflation grows and the economic situation worsens, we need constructive policies for building generational capital. Otherwise, insufficient or inconsistent subsidies will just restart, even deepen, the cycle of poverty. Because poverty is so entrenched, these temporary Band-Aid subsidies must be paired with policies and actions that use this brief respite as an occasion for radical surgery and, ultimately, genuine healing.
In addition to continuing basic supports — such as housing and food — the federal government must also use the momentum of this period of improvement to address poverty for the longer term.
1. Low-income families' economic stability must be supplemented by an infusion of opportunity.
Children who are safely housed and sufficiently nourished, given the right additional support, can focus on their education and believe in the future. To do this, they need safe, supportive schools with excellent teachers to inspire them. They need academic skills and enrichment as well as the thoughtful career advice that will enable them to seize the moment and secure better-compensated jobs.
2. Supports for young people must address their social, mental, and emotional well-being as well as their economic situation.
For children in poverty, particularly Black and brown children, external instability can lead to deeper, long-lasting stress and trauma. Community programs that specialize in their particular developmental and social needs can help young people create a strong self-image, encourage aspirations and build confidence. In addition to the skills to take advantage of their relative stability to move up the economic ladder, young people in this tenuous environment need strong mentors and role models. They also need access to the arts, to develop creativity and joy, and they need time to replenish their resilience.
3. The underlying causes of poverty, especially working poverty, need to be sustainably addressed.
Subsidies save lives, but they do not compensate for the hopelessness an adult feels when she puts in a full week of work and still cannot earn enough to ensure her family's health and safety. For families to break the cycle, children must have hope — and their parents and guardians, who are their primary role models, must be a key source of that hope. We must give adults not just subsidies,but also the means to improve their lives in long-term ways, for example, professional training to help them advance their earning potential, and better education and career mentoring for their children so they can start out on a more promising path.
It is already clear that the victory over child poverty between 2009 and 2021 is at best fragile and short lived. The Center on Poverty and Social Policy at Columbia University reported earlier this year that the end of monthly payments under the Child Tax Credit had resulted in a dramatic increase in month-to-month child poverty rates. Now is the time to shore up the significant gains we have made with deeper, more strategic investments.
The most crucial of all stimulus initiatives to end child poverty will be the ones that stimulate true opportunity, allowing youth to seize this moment, break the cycle and build their future.
Support The 74's year-end campaign. Make a tax-exempt donation now.