This Week's ESSA News: The 'Uncomfortable Conversations Raised by School Spending Data,' National Black Parents ESSA Town Hall & More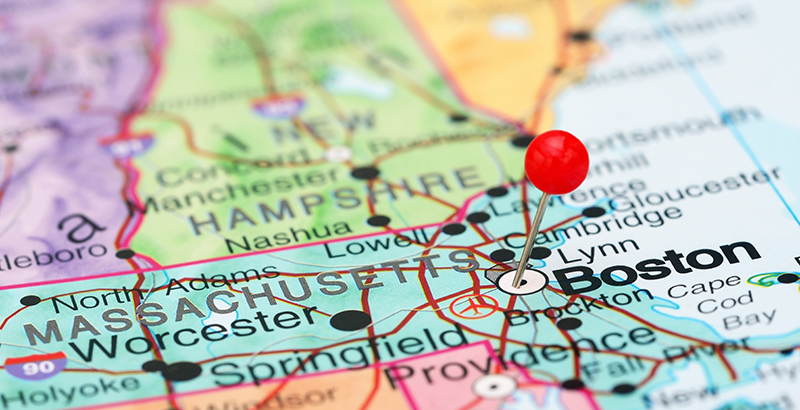 This update on the Every Student Succeeds Act and the education plans now being implemented by states and school districts is produced in partnership with ESSA Essentials, an ongoing series from the Collaborative for Student Success. It's an offshoot of their ESSA Advance newsletter, which you can sign up for here! (See our recent ESSA updates from previous weeks right here.)
In this guest post for Education Commission of the States, Advance CTE senior policy associate Austin Estes examines the latest research on work-based learning practices.
"While work-based learning is often delivered at the local level in coordination with education and business leaders, states play a critical role in setting expectations and scaling work-based learning for all students," he writes. "With new flexibility in both the Every Student Succeeds Act and the Strengthening Career and Technical Education for the 21st Century Act (Perkins V), state leaders have the opportunity to strengthen and scale work-based learning to ensure all students can develop real-world skills."
One particular "leverage point," argues Estes, is accountability. Under ESSA, states were free to design their own school quality and student success measures, and 40 states incorporated career readiness into their state accountability plans, more than doubling the number of states using this kind of indicator. Of these states, a dozen specifically focus on work-based learning to measure high school student success.
According to Estes, these states "can take their ESSA accountability systems into consideration as they define and set performance targets for Perkins V," because when that program was reauthorized last year, "Congress gave states the opportunity to choose a secondary CTE program quality indicator from among three options, one of which is a measure of work-based learning completion." And this indicator "only applies to the population of students graduating high school after concentrating in CTE programs, but states can still use the opportunity to align definitions, data collection cycles and reporting between Perkins V and ESSA to elevate the importance of work-based learning in high school."
See below for more ESSA news.
NNPA's national black parents ESSA town hall 
According to this report from Stacy M. Brown in the Los Angeles Sentinel, the National Newspaper Publishers Association hosted a Black Parents' Town Hall Meeting on Educational Excellence on June 25. At the event, stakeholders "engaged in a lively discussion" about ESSA. This event is a part of NNPA's larger public-awareness campaign, where parents, community members and elected officials have an opportunity to discuss how ESSA works to guarantee that every child has access to a high-quality education.
"If you look at some of the research of the 30 million word gap study, it shows that by the time kids in poverty go to school, they've heard 30 million fewer words than [other] children," said NNPA's ESSA program manager, Elizabeth Primas, who was one of the panelists at the event.
California considers fifth-year graduation rate
According to John Fensterwald at EdSource, California "may soon join most states in creating a five-year high school graduation rate as a way of crediting districts and high schools that help students who return to school after senior year to earn a diploma." This new rate wouldn't replace the state's four-year graduation rate, "which follows a cohort of students from ninth through 12th grades," but "would become the key measure for the state's own school accountability system; the new federal Every Student Succeeds Act permits this option, according to state officials. As proposed, the new rate would likely raise the graduation rate, though only slightly."
Massachusetts and the "uncomfortable conversations raised by school spending data"
Daarel Burnette II reports for Education Week that a number of superintendents in Massachusetts "are spending more money on schools that enroll mostly wealthy students than they are on schools that educate mostly poor students, even though the state designed its funding formula to do the exact opposite." In addition, "some schools are outperforming other schools even though they're receiving significantly less money." This is all according to a new Massachusetts Business Alliance for Education report that reviewed school-spending data provided by the Massachusetts Department of Elementary and Secondary Education under a provision of ESSA that requires states to report school-level spending data.
Want to stay up to date? Click here to sign up for the ESSA Advance newsletter to receive all the information in your inbox every Tuesday.
Get stories like these delivered straight to your inbox. Sign up for The 74 Newsletter