Education Department Nudges States to Think Bigger in Experimenting With the Every Student Succeeds Act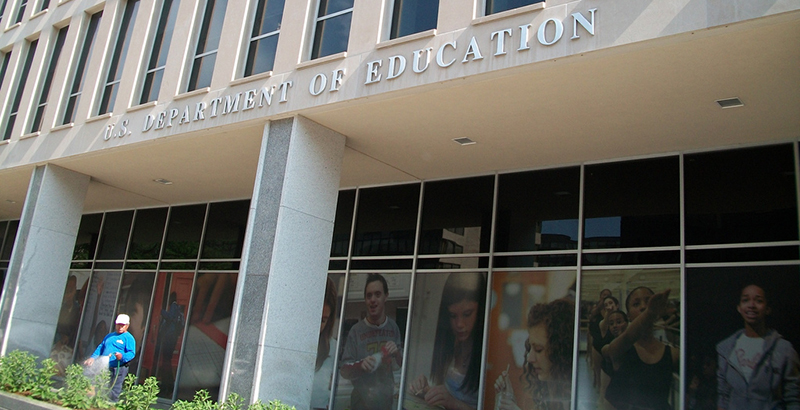 Washington, D.C.
The ESSA waiver process is not unlike a middle school dance, a top federal official told big-city school leaders Monday morning.
Much like it takes that first brave teenage couple to get the rest of the student body off the walls and onto the dance floor, state education leaders are still waiting on one of their peers to seek a bold exemption from parts of the Every Student Succeeds Act, said Frank Brogan, assistant secretary for elementary and secondary education.
"People are sort of watching, waiting, and that's not out of apathy. It is looking at what we're doing … and trying to decide over time what kinds of changes do you really want to make," Brogan said at the Council of Great City Schools' annual legislative conference.
Most of the initial waivers requested are on the law's accountability standards rather than innovation, Brogan said.
"There's been almost an understandable rush to first go in and look at numbers and how those numbers affect the accountability system. My hope is that it is a temporary adjustment by states, and we can then settle in to waivers that will have a more profound difference" on student achievement, he said.
By far the most requests submitted to date are from states seeking to exceed the law's 1 percent cap on alternative assessments given to students with profound disabilities.
Twenty-seven states requested to exceed the 1 percent cap in at least one of the past two school years, according to a department website last updated March 6. Nearly all were approved.
Many of the boldest changes for students Brogan said he'd like to see, such as changing the number of school days in a year or hours in a week, won't have anything to do with the feds or waivers, he told The 74 after his speech.
Others, like combining federal funding streams or authorizing new tests, the department will need to approve.
"We're now so new at this, we're trying to find that balance between numbers and structural change. I have faith in the people at the state and the community level that they're going to find some innovative ways to reach kids," he said.
Brogan's goal is to "get to yes" on as many waivers, ESSA plan amendments, and new testing pilots as possible within the confines of the law, he told the conference.
Brogan also defended the department's move not to post waiver requests online, just the final decisions — a policy that has drawn criticism from congressional Democrats.
The requests from states are rough drafts the department is willing to work to refine, Brogan said. Posting those initial requests would open a twofold battle for states — to get federal approval and to fend off political battles over why they're making the request in the first place, he argued.
"I believe you can stifle and even disincentivize people from wanting to make change," Brogan said. Before those conversations, states can be subjected to just a "thumbs-up or thumbs-down of a work in progress."
Special education disparity
In other matters, the Education Department is still deciding how it will respond to a court ruling blocking a delay in the Obama-era "Equity in IDEA" rule, Brogan said. The regulation required states to ensure that children of a particular race are not over-identified for inclusion in special education, nor disciplined differently.
A federal judge said DeVos's delay was "arbitrary and capricious" and failed to give an appropriate reason for delay, in violation of federal law. Judge Tanya S. Chutkan, of the District Court for the District of Columbia, also dismissed DeVos's concerns about the law creating "racial quotas."
The Council of Great City Schools supported the delay.
"I don't have an answer for you … We've got a lot of attorneys involved trying to figure out where to go with that, how to go with that, so there's no answer right this very minute … All I can say is people are examining the ruling and trying to figure out what is the best approach to it," he said.
Support The 74's year-end campaign. Make a tax-exempt donation now.