This Week's ESSA News: Tennessee Uses Relief Funds For Literacy Initiative, Georgia Boosts Rural STEM Access, Murray Sees 'Moral Responsibility' in Tracking COVID Learning Loss & More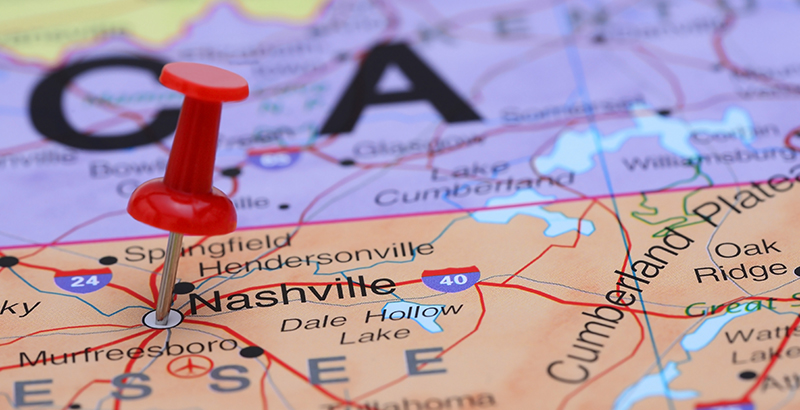 This update on the Every Student Succeeds Act and the education plans now being implemented by states and school districts is produced in partnership with ESSA Essentials, an ongoing series from the Collaborative for Student Success. It's an offshoot of their ESSA Advance newsletter, which you can sign up for here! (See our recent ESSA updates from previous weeks right here.)
A report released by the Alliance for Excellent Education found troubling signs in its analysis of 10 state accountability plans required by the Every Student Succeeds Act — findings that suggest the flexibility built into the law may be undermining efforts to identify the lowest performing schools and students for increased support.
As reported by The 74's Kevin Mahnken, the law's Congressional authors intended to give states freedom in deciding how to target resources and interventions for schools, and the flexibility was "supposed to be mixed with firm guardrails" meant to protect disadvantaged schools and students. States like Florida were able to identify significant portions of its schools for some form of intervention, but many of the lowest performing schools in states like Michigan and Connecticut were entirely overlooked.
The report's author, Anne Hyslop, said that under-identification of schools in state ESSA plans has major implications for students, citing Mississippi, where Black students are 17 times more likely to attend an F-rated school than white students.
Here are some of the week's top developments for how states are implementing (and innovating under) ESSA:
1 Tennessee Looks to Pair Federal Education Dollars and COVID Relief Funds for Statewide Literacy Initiative
Tennessee will use flexibility granted by ESSA to use federal education funds, as well as a portion of the state's COVID-19 recovery funds, to bolster resources and support aimed at improving literacy outcomes for Tennessee students.
Noting that only around a third of third-graders in the state were reading at grade level prior to the pandemic and that school closures over th past year likely exacerbated the trend, Education Commissioner Penny Schwinn said, "I think that we have the opportunity to leverage one-time federal funding and federal grant funding to invest in our kids and, certainly, in our state." The initiative, titled Reading360, will provide a wide array of supports and services to teachers, students, and families, as well as over 13,000 microgrants for student literacy tutoring.
2 Illinois Districts Navigate Loss of Spring Assessment Data on School Report Cards
District leaders in Illinois say that annual school report cards are unfortunately missing important data typically used to plan resource investments and improve instructional systems due to the cancellation of student assessments at the onset of the COVID-19 pandemic in the spring.
Jeff Dufour, a principal in the Joppa-Maple Grove School District, said that following the absence of current data, schools are digging deeper into what they had learned from last year's data. "With us not having those assessments last spring, we came into this school year looking at the same things we were looking at the year before," said Dufour.
Dufour said he's hopeful Illinois education officials will move forward with administration of standardized assessments this school year. "I think the data will be valuable because you're looking at a year void of not having exams and not making truly data-driven decisions," he said. The discussions in Illinois echo those in other states, where education leaders are taking disparate views on the feasibility of school report cards and student assessment more broadly.
3 Georgia State Grants Aim to Improve Rural Student Access to STEM/STEAM Programs
Georgia education officials announced that nearly $250,000 is being awarded to seven rural school districts to increase access to STEM and STEAM education programs.
"Through this grant program and others," State Superintendent Richard Woods said, "we're working to ensure schools in rural Georgia have the resources to offer a well-rounded education to their students." The Georgia Department of Education was able to use a portion of its federally allocated funding to offer the grant, as outlined by ESSA.
4 Rep. Scott, Sen. Murray Talk About 'Moral Responsibility' to Track and Measure Student Learning During the Pandemic
In an interview with Education Week's Andrew Ujifusa, Rep. Bobby Scott, D-Va., chairman of the House education committee, reiterated his firm support for administering annual state assessments amid the pandemic: "If we don't know how far behind these students are, we won't know how much work we have to do to catch up," Scott said. Scott also invoked ESSA, the federal law that requires states to administer assessments and use results to target improvements for low performing schools.
The congressman echoed Sen. Patty Murray, D-Wash., who in her own interview with Ujifusa a few weeks prior, said that measuring student learning represented a "moral responsibility." When asked whether accountability measures should be waived during the COVID-19 pandemic, Scott said the matter could be discussed, but that schools should not be casual in their responsibility to assess student learning and identify where "work needs to be done."
Get stories like these delivered straight to your inbox. Sign up for The 74 Newsletter