This Week's ESSA News: Tennessee Gets Creative on School Ratings, Opt-Outs Give Utah & New York Trouble, Leveraging Results From Innovation Investments & More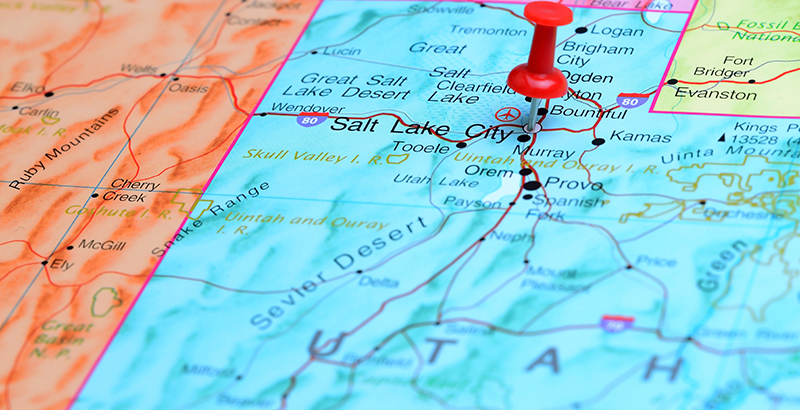 This update on the Every Student Succeeds Act and the education plans now being refined by state legislatures is produced in partnership with ESSA Essentials, a new series from the Collaborative for Student Success. It's an offshoot of their ESSA Advance newsletter, which you can sign up for here! (See our recent ESSA updates from previous weeks right here.)
Utah State Superintendent of Public Instruction Sydnee Dickson was recently approved to seek a temporary reprieve from ESSA's requirement that 95 percent of the Utah's students must participate in statewide assessments. The Utah State Board of Education voted June 7 to allow Dickson to ask the U.S. Department of Education for a one-year exemption from the provision, Marjorie Cortez reports in Deseret News. Utah education officials want to continue to "work through initiatives intended to increase test participation rates, which now average 94 percent."
Previously, the federal department rebuffed Utah's initial request for a testing requirement waiver. "The Utah State Board of Education does not sufficiently demonstrate how the request will advance student academic achievement," federal officials wrote to Dickson on May 31. With a looming July 1 deadline, Utah is one of just four states that have yet to win approval for their ESSA accountability plans (the others are California, Florida, and Oklahoma).
In New York, districts that have a high opt-out rate on state assessments could soon "be required to use part of their federal aid to get more students to take the mandated exams under regulations tentatively approved" by the state's Board of Regents on June 11, John Hildebrand reports in Newsday. The rules would also "create an academic rating system" that "factors in test participation in each district." The public will have a chance to weigh in on the new rules over the summer; the board is expected to take a final vote on the rules in September.
See below for more recent ESSA news.
1 Tennessee's "creative" approach to school ratings
Tennessee's "plan to start grading its schools this year has taken a big detour," thanks in part to recent online testing snafus, which have "forced officials to toss out a new A-F grading system," Marta W. Aldrich reports for Chalkbeat. The state now will "rate each school on a scale of 0-4 on six different performance indicators," and schools will not "receive a single overall grade or rating as initially planned." Education Commissioner Candice McQueen says the change complies both with ESSA and with a new state law barring use of this year's TNReady scores to assign letter grades to schools.
2 What's up with ESSA's "Big Flexible-Spending Pot"?
Education Week's Alyson Klein reports that ESSA's Student Support and Academic Enrichment Grants program, otherwise known as Title IV, is "one of the most flexible federal programs around." It also "just got a huge increase, from $400 million in the 2017-18 school year to $1.1 billion for the 2018-19 school year." The Title IV program is watched especially closely by advocates, education officials, and other education stakeholders "in part because the dollars can cover such a wide array of needs — from school safety training to drama clubs to science programs to suicide prevention." In this piece, Klein examines "how the program works and how districts might spend that considerable increase."
3 Investing in innovation … and leveraging ESSA for improved results
Education Week's Sarah Sparks reports on a recent evaluation by the Institute of Education Sciences that found that only a few of the hundreds of programs that have been proposed under the Investing in Innovation, or i3, program (the "only Obama-era competitive grant to be codified into [ESSA]") actually "led to significant interventions." However, the evaluation also shared that those few programs that did result in student gains can help guide districts to more effectively leverage evidence to improve achievement. Of the 67 grants evaluated, only nine had "tight implementation" as well as robust positive impacts. "I think this is a highly credible evaluation," said Patrick Lester of the Social Innovation Research Center. "There are absolutely gems in there, so it can be done well. The gems are where the progress lies."
Want to stay up to date? Click here to sign up for the ESSA Advance newsletter to receive all the information in your inbox every Wednesday.
Support The 74's year-end campaign. Make a tax-exempt donation now.