This Week's ESSA News: Nation's First Turnaround Plan Gets Green Light, Feds Approve Plans for North Carolina and Nebraska, How Opt-Outs Will Work & More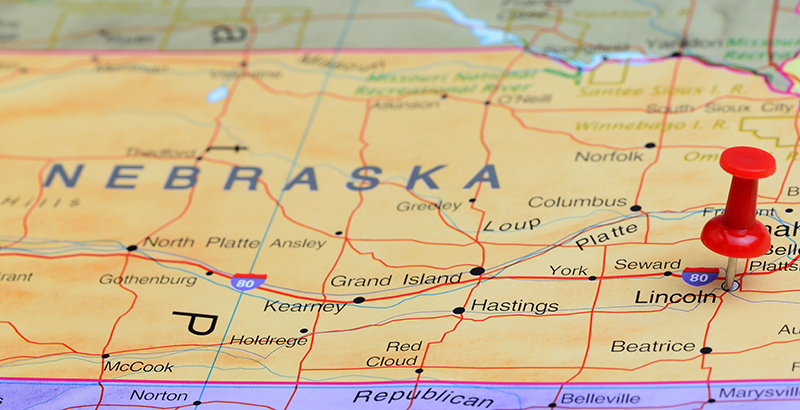 This update on the Every Student Succeeds Act and the education plans now being refined by state legislatures is produced in partnership with ESSA Essentials, a new series from the Collaborative for Student Success. It's an offshoot of their ESSA Advance newsletter, which you can sign up for here! (See our recent ESSA updates from previous weeks right here.)
U.S. Secretary of Education Betsy DeVos approved state ESSA plans for Nebraska and North Carolina this week, bringing the total number of approved state plans to 46 (the District of Columbia's and Puerto Rico's plans have also been approved). The last states awaiting approval are California, Florida, Oklahoma, and Utah.
"I encourage education leaders in Nebraska and North Carolina to continue to embrace the flexibility afforded them in ESSA and to use their plans as a starting point, rather than a finish line, to improve outcomes for all students," DeVos said in a statement Tuesday.
DeVos spent some time on Capitol Hill last week, answering questions about ESSA plans and implementation (and other topics) before the Senate Appropriations Committee. Sen. Lamar Alexander of Tennessee, the top Republican on the Senate Education Committee, asked DeVos whether any of the state plans she has approved have violated ESSA. DeVos "told him that all plans followed the law," according to Education Week's Andrew Ujifusa. Regarding the effectiveness of ESSA, DeVos told the committee: "The rubber will meet the road in the next year or so when they have it fully implemented … We have encouraged states to seize all the opportunity they have."
.@SenAlexander is asking @BetsyDeVosED if she's following the rules of #ESSA in plan approval. @PattyMurray & others have said she's rubber-stamping plans that flout the law. Background here: https://t.co/j2dNsNhC52

— Politics K-12 (@PoliticsK12) June 5, 2018
Check out below for more ESSA news:
1 New Mexico gets started on school turnarounds
"Recently, officials from Albuquerque Public Schools signed off on the nation's first school turnaround plans under the Every Student Succeeds Act," Amanda Aragon, executive director of NewMexicoKidsCAN, writes here in The 74. While questions remain about the extent of the state's authority to hold districts accountable, Aragon says this is a strong step forward for the state and will set nationwide precedents for things like accountability, turnaround, and "the limits of education reform within a new federal framework for public education." Aragon concludes that New Mexico "has the leadership, the nationally regarded plan, and the urgent need for action," and now "we'll see if state officials can make the plan a reality."
New Mexico is the first state to approve school turnaround plans under #ESSA. Will they set a precedent for other states? https://t.co/WHEuVvksNG #PublicEducation

— Javaid Siddiqi (@jsiddiqi7) June 6, 2018
2 States and opt-outs under ESSA
In the latest installment of Education Week's "Answering Your Every Student Succeeds Act questions" series, a school-based leader asks: "What are the federal guidelines for 'testing transparency'? Schools are mandated to get 95 percent participation, but how is that possible is [sic] we tell parents of their opt out rights?" The answer? The law "says that states and schools must test all of their students, just like under No Child Left Behind." But under the previous law, if a school didn't hit 95 percent participation, both for the entire student population and subgroups, it would have automatically been deemed a failure. But under ESSA, "states must figure low testing participation into school ratings, but just how to do that is totally up to them."
Another handy @PoliticsK12 explainer on where states stand re: school accountability for 95% test participation rates… https://t.co/K3REuXROJ8

— Anne Hyslop (@afhyslop) June 4, 2018
3 Reports: How to locate and leverage ELL data and states lowering ELL academic goals
A new issue brief from the Migration Policy Institute's Julie Sugarman takes a look at how under ESSA — in which states must publish significant amounts of student data, including for English language learners — more data will be available than ever before. Sugarman explains that "knowing where to find and how to use these statistics can be key for community stakeholders seeking to engage policymakers on critical questions of resource allocation, school accountability, and program effectiveness." Additionally, recent analyses by Achieve and UnidosUS find that many state ESSA plans are deficient when it comes to equity and educating ELLs, as Corey Mitchell reports for Education Week. The organizations find that more than 50 percent of these plans purposely apply lower achievement goals for ELLs, seven or more run afoul of ESSA provisions, and 1 in 5 allow schools to receive good ratings even if ELLs perform poorly.
Many state #ESSA plans are deficient when it comes to equity and educating English-language learners: https://t.co/N1R2VfA4mS via @WeAreUnidosUS and @AchieveInc

— ESSA Updates (@ESSA_Update) May 31, 2018
Want to stay up to date? Click here to sign up for the ESSA Advance newsletter to receive all the information in your inbox every Wednesday.
Get stories like these delivered straight to your inbox. Sign up for The 74 Newsletter