This Week's ESSA News: States Buck Feds but Still See Plans OKed, Parent Confusion Over Low-Performing Schools, Using 4-Year Grad Rate Hurts English Learners & More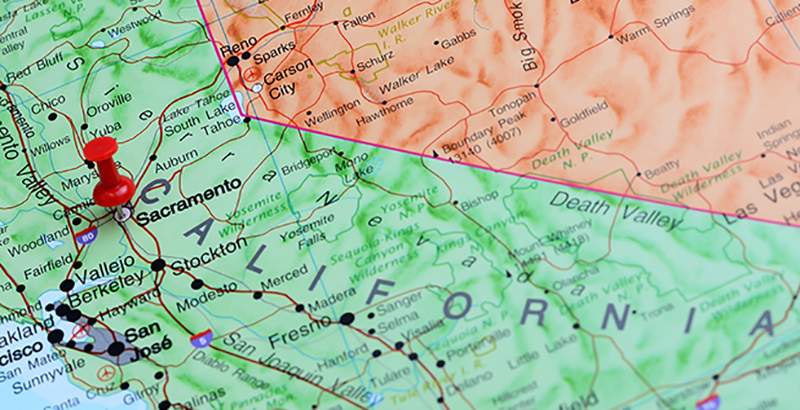 This update on the Every Student Succeeds Act and the education plans now being implemented by states and school districts is produced in partnership with ESSA Essentials, an ongoing series from the Collaborative for Student Success. It's an offshoot of their ESSA Advance newsletter, which you can sign up for here! (See our recent ESSA updates from previous weeks right here.)
Bucking or ignoring feedback from the U.S. Department of Education on state ESSA plans did not mean that states saw their plans rejected, according to new research coming out of Columbia University's Teachers College.
Education Dive reported last week on work by Megan Duff and Priscilla Wohlstetter, who write that they are "struck by the blanket approval of all plans, even those that remained in conflict with some objectives of the law, suggesting the federal government has, for now, left the carrots and sticks behind."
In the absence of either reward or penalty has been negotiation, with the researchers finding that states were watching one another and taking cues from their peers on how to best bargain with the Education Department.
Federal education officials appear to be open to this route in shaping state accountability plans rather than sanctions. The question, researchers say, is whether states will see "improved student achievement as a result of standing up to the federal government."
Check out below for more ESSA news.
Parent confusion over low-performing schools
The Data Quality Campaign highlights a recent report from the Center for Education Policy that takes a first look at the number of schools states identified as struggling, based on new ESSA requirements. The center found wide variation, with some states identifying as few as 3 percent of their schools as struggling while others cited as many as 99 percent. That's bound to perplex parents. The Data Quality Campaign urges that states "be transparent about how [their] accountability system is designed and how it leads to a school's identification as 'struggling,' so families can understand if states are measuring what matters to improve student outcomes."
ELL grads harmed by ESSA?
Language Magazine reports on a Migration Policy Institute study — "The Unintended Consequences for English Learners of Using the Four-Year Graduation Rate for School Accountability" — which "provides a profile of high school ELs and examines causes of dropout, how graduation rates are calculated, and the effects of these rates on students and instructional models." The report finds that "reliance on a school's four-year graduation rate for federal performance-accountability purposes can create negative consequences for English learners (ELs), as well as the schools that serve them, since these students often require additional time to develop academic proficiency in English and complete the full range of courses required to obtain a high school diploma." The article also notes that ESSA accountability plans must include "each school system's rate of getting students to graduate within a four-year period beginning at the start of ninth grade." And while "states can supplement their calculation of the four-year graduation rate with an extended-year rate," 16 states and the District of Columbia have chosen not to. Together, those states serve 60 percent of the nation's estimated 5 million English learners.
Chronic absenteeism focal point for 36 states
With the implementation of ESSA and its "encouraging more diligent tracking and reporting of student behavior metrics," chronic absenteeism "has become a focal point for parents, principals, districts, and states," according to Gallup's Mark Reckmeyer. Chronic absenteeism is part of 36 state ESSA plans. This "updated federal education law" — which is "important for holding schools accountable for students' absences" — is "increasing the urgency for educators to find ways to decrease chronic absenteeism." Reckmeyer notes in conclusion: "Increasing student engagement to decrease chronic absenteeism is an attainable, simple and necessary option that all districts and schools should include in their future strategies and goals."
Want to stay up to date? Click here to sign up for the ESSA Advance newsletter to receive all the information in your inbox every Tuesday.
Support The 74's year-end campaign. Make a tax-exempt donation now.