This Week's ESSA News: Schools Race to Reach High Schoolers at Risk of Not Graduating, California to Start Tracking Student Growth, Idaho to Offer Free Online Math Tutoring & More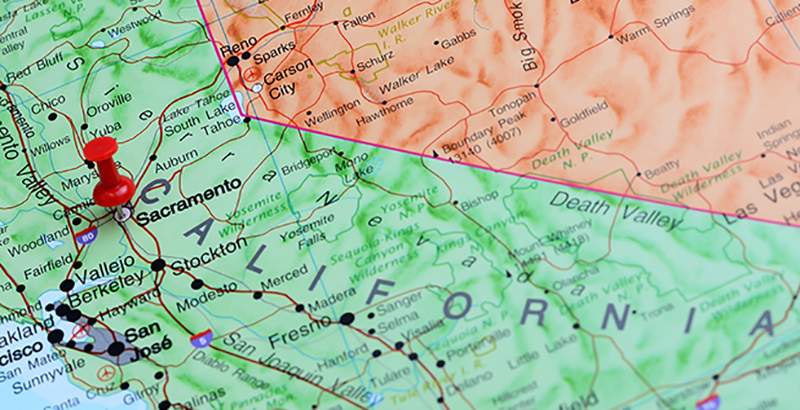 This update on the Every Student Succeeds Act and the education plans now being implemented by states and school districts is produced in partnership with ESSA Essentials, an ongoing series from the Collaborative for Student Success. It's an offshoot of their ESSA Advance newsletter, which you can sign up for here! (See our recent ESSA updates from previous weeks right here.)

"The data moment has arrived," says Data Quality Campaign President and CEO Jennifer Bell-Ellwanger. Citing the prioritization of data collection and use throughout a number of Executive Orders and strategies employed by President Joe Biden, Bell-Ellwanger says, "it's a brand new day, and it's time to pivot from tinkering around the margins on data to thinking big about how to begin to use new information and tools to solve the nation's most complex and vexing problems" — including education. She continues by highlighting ways states can or already have begun revamping their data systems using existing laws and funding streams, like those detailed in the Every Student Succeeds Act, Perkins V career and technical programs, and the spate of COVID relief bills pumping money into schools.
Bell-Ellwanger's case for data builds on a recent piece from Jamil Modaffari and Laura Jiminez at the Center for American Progress, who took the conversation on data to parents and school leaders to highlight the forms of data that they want and need to improve outcomes for children. Across the board, parents and school leaders stated their desire for more robust Opportunity to Learn data, which according to CAP includes "student access to high-quality curriculum, instruction, and programs; supportive school and classroom environments; highly effective educators; student supports; class sizes; and access to technology." The authors conclude by saying that, "When families are engaged in their child's learning and have access to actionable, meaningful data, they can support learning at home and make the best educational decisions for their children."
Beyond school data, here are five of the week's top developments for how states and policymakers are implementing (and innovating under) the Every Student Succeeds Act amid the ongoing pandemic:
1 Schools Across the Nation Boost Outreach Efforts to High Schoolers At Risk of Not Graduating
Soaring numbers of high school students are failing classes or are considered "chronically absent" this school year, leading to a nationwide push by educators to track down and engage older students they fear might not reach graduation after a year disrupted by the pandemic.
A National Dropout Prevention Center report predicted a doubling or tripling of the number of students who were at risk of falling behind academically and not graduating, though graduation data for the 2020-21 school year is not yet available. In some places, districts are easing graduation testing or credit requirements in attempts to bring a diploma within reach of students who have fallen behind, though experts caution against weakening standards and expectations for students and the impact that could have on future life earnings and success in career or college.
2 California to Adopt 'Student Growth Model' in Assessment, Accountability Systems
Members of the California State Board seemed finally ready to push the state's data and accountability system to track student progress over time, an action that has been urged in the state by experts, advocates, and even federal education officials since 2015. Due to the cancellation of tests at the onset of the pandemic – and limited testing this school year – the new student growth model is not expected to provide new data points until December of 2024, at the earliest.
3 Michigan Approves Alternative Route for Teaching Licensure to Boost Teacher Diversity
Michigan education officials have approved a new route for men of color to become teachers in Michigan public schools, citing the fact that less than 2% of educators in the state are Black men, though in many districts, the percentage of Black students may be as high as 90%. "I do believe that it is significant that students have a representation in their classroom and people that they may visually be able to identify with," said Marcus Davenport, Superintendent of Beecher Community Schools. Approved for five years, the alternative route to licensure program is expected to place its first teaching candidates into classrooms by next year.
4 Colorado Governor Proposes Major Expansion of Early Childhood Programs, Funding
A bill being considered in Colorado would establish a dedicated early childhood department tasked with building a plan for universal preschool in the state by 2023. Using funds from a new nicotine tax recently approved by voters, the expansion of pre-K in the state would aim to tackle flagging literacy rates, help address early achievement gaps between student groups, and create foundations for improved mental health and community resources for students at earlier ages. Expansion of pre-K programming in the Centennial State represents a major campaign promise for Gov. Jared Polis, who announced the proposed legislation alongside a number of prominent early childhood advocates.
5 Idaho Latest State to Partner with Free Math Tutoring Nonprofit from Khan Academy Founder
Idaho joined the list of states looking to offer free online math tutoring through a new service by Khan Academy founder Sal Khan and backed by former education secretary Arne Duncan. The free tutoring platform, Schoolhouse.world, has also entered into partnerships with Nevada, Rhode Island, Colorado, New Hampshire, Mississippi, and North Dakota. Currently focusing on high school math and SAT preparation, the platform hosts small group tutoring sessions for free through Zoom and plans to expand to more subject areas soon.
Get stories like these delivered straight to your inbox. Sign up for The 74 Newsletter