This Week's ESSA News: New Rules to Track Chronic Absenteeism, Civil Rights Groups Voice Concerns Over States' Plans, California in Purgatory & More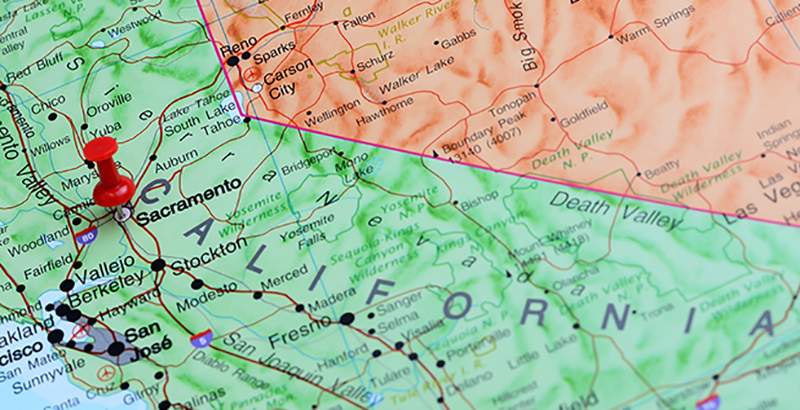 This update on the Every Student Succeeds Act and the education plans now being refined by state legislatures is produced in partnership with ESSA Essentials, a new series from the Collaborative for Student Success. It's an offshoot of their ESSA Advance newsletter, which you can sign up for here! (See our recent ESSA updates from previous weeks right here.)
At an event last week, the National Urban League, The Education Trust, and UnidosUS discussed how states are "flouting the Every Student Succeeds Act's protections for vulnerable groups of children, and U.S. Secretary of Education Betsy DeVos letting them get away with it," according to coverage in Education Week. In his remarks, National Urban League President Marc Morial noted, "[The plans] ought to be sent back to the states with red ink because it's time for a do-over."
Education Week's Alyson Klein also noted that "civil rights groups and ESSA's Democratic authors have raised big questions about how states are factoring the performance of subgroups of students into their school rating systems" and say states are ignoring the law's requirements to "identify and intervene in any school where any subgroup of students is consistently underperforming." Klein also previously reported that DeVos has allowed nearly half of states "wiggle room" on ESSA's provision to ensure that only a fraction of students take alternative tests reserved for those with the most severe cognitive issues.
And in related coverage, Corey Mitchell reports that DeVos's plan to shut down "the long-standing federal office that supports English-learners" comes amid "concerns from civil rights groups that the Education Department has already failed to ensure equity for English-learners — including approving state Every Student Succeeds Act plans that they contend violate the law and don't account for ELLs' needs."
Check out below for more ESSA news.
1 FutureEd and Attendance Works take on "rules" for tracking chronic absenteeism
Nearly 3 in 4 states included chronic absenteeism as part of their school assessment measures under ESSA, reflecting the importance of this metric in identifying struggling students and schools and getting them the support they need. A new FutureEd and Attendance Works report describes a number of steps to "strengthen attendance collection and to ensure districts are using the data to identify schools and students who need the most help."
These steps include:
● Consistently defining school-day length and what counts as "absent"
● Setting up clear withdrawal and disenrolling procedures
● Making sure data systems conduct audits and "catch anomalies"
● Giving the public access to relevant chronic absenteeism information
● Properly training both teachers and staff to accurately record attendance
● "Equipping school and district leaders to use the data effectively"
New report from @FutureEdGU and @attendanceworks lays out steps to ensure districts are effectively collecting and using attendance data to identify schools and students who need the most help: https://t.co/giF4UxZgqC #ESSA #edpolicy

— for Student Success (@StudentSuccess) June 19, 2018
2 Feds still aren't happy with California's accountability plan
According to John Fensterwald at EdSource, the U.S. Department of Education has "raised additional questions about California's plan for complying with the federal Every Student Succeeds Act, further delaying the federal government's approval of the plan." In a June 11 letter, federal officials "raised a half-dozen issues that they say need further clarification" before they agree to approve the Golden State's ESSA plan.
"The California Department of Education is surprised and disappointed that the U.S. Department of Education did not approve California's ESSA plan, but we will work to resolve the new issues they have identified," said Bill Ainsworth, director of communications for the California Department of Education. With California districts and the state "counting on the federal funding tied to the law, the state board plans to amend the plan at its next meeting in July, with the hope that approval will quickly follow."
While some issues @usedgov has with CA's #ESSA plan seem technical the letter also points to a deeper policy disagreement #FedEdPolicy #CAedchat @jfenster https://t.co/bTebZAXzsu

— EdSource (@EdSource) June 14, 2018
3 What works — or what can be evaluated?
The Brookings Institution's Nora Gordon writes that policy researchers often lament how infrequently their work is put to practical use. But although "the statutory push in ESSA for schools to use evidence may seem an elegant solution to this dilemma, it also poses a real risk that school leaders will feel pressure to choose approaches that have been easier to evaluate, rather than those that are the most central to improving educational practice." She concludes that "rigorous reviews of academic evidence can serve a valuable role in advancing practice," so states and districts "should take advantage of the growing body of resources to help interpret research." But in doing so, they should keep several tips in mind, including not skimping "on the needs assessment and root cause analysis" and reviewing a "full body of research for a given intervention, not just the study(ies) that meet ESSA's specific bar for evidence," among others.
Want to stay up to date? Click here to sign up for the ESSA Advance newsletter to receive all the information in your inbox every Wednesday.
Support The 74's year-end campaign. Make a tax-exempt donation now.