This Week's ESSA News: Missouri Data Reveals Wide Range in Per-Pupil Spending, States Using Tech to Personalize Learning, Leaders Reflect on ESSA Four Years In & More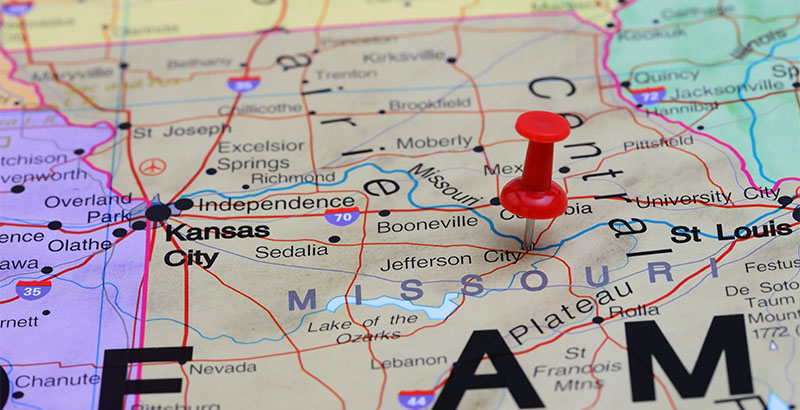 This update on the Every Student Succeeds Act and the education plans now being implemented by states and school districts is produced in partnership with ESSA Essentials, an ongoing series from the Collaborative for Student Success. It's an offshoot of their ESSA Advance newsletter, which you can sign up for here! (See our recent ESSA updates from previous weeks right here.)
When the Every Student Succeeds Act was passed into law on Dec. 10, 2015, President Barack Obama called it a "Christmas Miracle." While schools are "still in the process of formally adjusting" to the law and some critics continue to raise concerns over its efficacy, "the universal expectation on Capitol Hill is that it will effectively be the law of the land for years to come."
On its four-year anniversary, this piece in Education Week brings together a range of voices — from members of Congress and the U.S. Department of Education to state superintendents, principals and teachers — to reflect on progress made under the law and what work is still left to do.
"On this fourth anniversary, we should remember that the best decisions about increasing student achievement and fixing the lowest-performing schools are usually made state by state, community by community," said Sen. Lamar Alexander, one of the law's chief architects.
"Local lawmakers should always look to extend the same flexibility ESSA allows states to teachers, parents and students themselves," said Education Secretary Betsy DeVos. "More states need to embrace the opportunities ESSA affords to do what's right for their students."
However, Sen. Patty Murray, another of ESSA's chief architects, was less sanguine: "I just see a lot of problems with how Secretary DeVos is implementing this law," she said, indicating "that plans approved by DeVos do not properly identify schools with struggling subgroups the way ESSA requires them to."
Missouri parents get more spending transparency
As Tran Nguyen reports for the Missourian, data released by the Missouri Department of Elementary and Secondary Education will give parents the opportunity to look up "per-student costs school building by school building" across all public schools in the state. Previously, this information was available only at the district level. The new move toward greater transparency "is part of the federal Every Student Succeeds Act." Across Columbia Public Schools, the data show "a wide range in spending levels," as "per-pupil expenses range from $6,500 to $14,300." Enrollment, special needs and resources are among the factors taken into consideration when determining per-student spending, with costs "based on equity, not equality."
States leveraging tech to boost learning under ESSA 
This article in JD Supra highlights the myriad ways in which states are leveraging technology to transform the classroom experience. Under ESSA, "states are implementing various programs that use education technology to boost traditional classroom learning," including blended learning — something "ESSA specifically defines and recommends." Blended learning uses a mixture of technology and face-to-face learning to "create an individualized learning experience," an approach being implemented in Rhode Island, Colorado and Texas.
At the same time, computer-adaptive assessments in Virginia and Nebraska are providing a more robust understanding of students' progress. Finally, many states, including California, Michigan and Maine, are also using data to track student progress and provide greater transparency and accountability.
Collaborative for Student Success, Education Week host ESSA anniversary summit
On Dec. 10, 2019, the Collaborative for Student Success, in partnership with Education Week, hosted a Summit on Capitol Hill to mark four years since ESSA's passage. The gathering featured the law's congressional co-authors, policymakers, education experts and other stakeholders, who came together to review the marquee federal education law's implementation and identify challenges and opportunities as ESSA is put into practice across the nation. For an overview of remarks from the law's congressional authors and discussions on topics ranging from educational equity to school finance data, visit the Collaborative's site here.
Want to stay up to date? Click here to sign up for the ESSA Advance newsletter to receive all the information in your inbox every Tuesday.
Support The 74's year-end campaign. Make a tax-exempt donation now.