This Week's ESSA News: Idaho Scores Show Latino Students Falling Behind, New York Failing to Report Foster Youth Data, the Tricky Process Behind 'Innovative' Assessments & More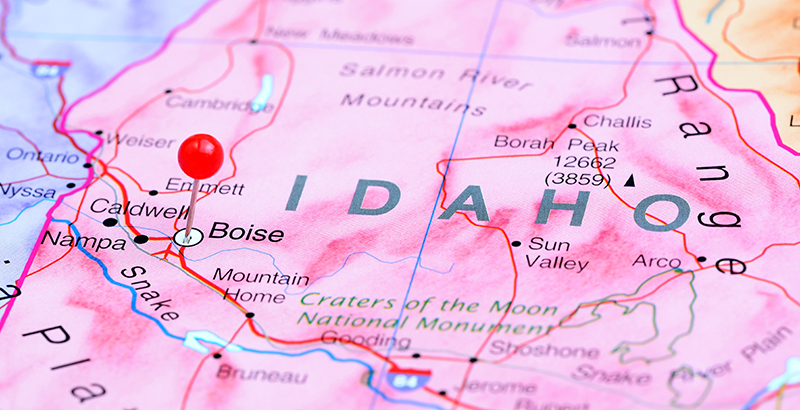 This update on the Every Student Succeeds Act and the education plans now being implemented by states and school districts is produced in partnership with ESSA Essentials, an ongoing series from the Collaborative for Student Success. It's an offshoot of their ESSA Advance newsletter, which you can sign up for here! (See our recent ESSA updates from previous weeks right here.)
In a two-part series for the Center for Assessment, Charlie DePascale takes a close look at the Innovative Assessment Demonstration Authority (IADA) provision spelled out in the Every Student Succeeds Act, which "ostensibly offers states the flexibility needed to 'establish, operate, and evaluate an innovative assessment system' with the goal of using that educational assessment to meet the ESSA academic assessment and statewide accountability system requirements."
In part one, DePascale examines the role of innovation in large-scale educational assessment, the role technology plays and the relationship between efficiency and validity. DePascale also details the various trajectories that differing public policies have taken in advancing innovation and leading the assessment pendulum to swing between the disparate goals of efficiency and validity before the passage of ESSA and its IADA defined innovation "rather narrowly as finding a better way for states to perform the same task they are accomplishing with their current assessment program; that is, measuring student achievement of the state's academic content standards."
In part two, DePascale follows up his original post by taking a "closer look at the realities of developing and implementing a process or product that changes large-scale assessment in a significant and meaningful way; in other words, an innovation."
Particularly on educational assessment, innovation can be a messy process, and DePascale highlights how "it is not uncommon for the first operational administration [of a new educational assessment] to function as a pilot test of the new program." He goes on to describe in greater detail the difference between invention and innovation."
Here are the week's other top headlines for how states are implementing the Every Student Succeeds Act:
In Idaho, Latino student performance is lagging behind that of white peers
Despite being recognized as "critical to Idaho's economic future," Latino students continue to lag behind their peers in the state, according to this piece in Idaho EdNews: "The number of Latino students in Idaho schools has nearly doubled in the past two decades, rising to 18 percent of public school enrollment."
But lower average test scores, fewer postsecondary degrees and a "significant achievement gap between white and Latino youth" continue to indicate that efforts to improve Latino student performance are failing to gain traction.
While the state Department of Education has set a long-term goal to improve Latino outcomes and shrink the achievement gap, in compliance with ESSA it "left the strategy for reaching that goal to districts and schools."
Happy anniversary, ESSA: Collaborative for Student Success to host event marking fourth year 
On Tuesday, Dec. 10, the Collaborative for Student Success will host an afternoon discussion of ESSA four years to the day after the law was signed. Taking place at the Capitol Visitor Center in Washington, D.C., this special event will include a conversation with ESSA's congressional authors and discussions regarding equity and school improvement plans, accountability and testing, school finance data, the Military Student Identifier and more. Lunch will be provided and a reception will follow. The event is free, but registration is required. Register today and stay tuned for more information.
New York districts — including NYC — still haven't reported foster youth data
Once again, "school achievement data for foster youth, considered one of the most vulnerable and least tracked student groups, will not be reported for the nation's largest school district … despite it being mandated by" ESSA. The New York City Department of Education says "it will identify which students are foster youth in the pupil data it sends to the New York State Education Department starting with the 2019-20 school year."
However, as The 74 reported last month, the data should have been delivered beginning with the 2017-18 school year under ESSA. In fact, "more than half of New York state's 721 districts did not identify a single foster youth student in 2017-18."
Without this information, the performance and challenges facing such a high-risk group often go unnoticed, making it significantly harder for education officials to address inequities or to know where to invest time and resources to focus on student improvement. Read the full story right here.
Want to stay up to date? Click here to sign up for the ESSA Advance newsletter to receive all the information in your inbox every Tuesday.
Get stories like these delivered straight to your inbox. Sign up for The 74 Newsletter