This Week's ESSA News: Greater School District Transparency for New York Parents, Backlash in Kentucky Over Unuseful School Spending Data, DC Concerns That Covid Will Derail Accountability & More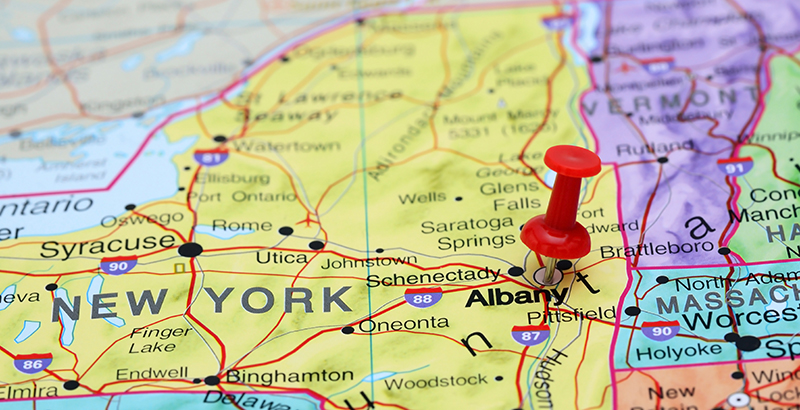 This update on the Every Student Succeeds Act and the education plans now being implemented by states and school districts is produced in partnership with ESSA Essentials, an ongoing series from the Collaborative for Student Success. It's an offshoot of their ESSA Advance newsletter, which you can sign up for here! (See our recent ESSA updates from previous weeks right here.)
Five years after it was signed into law, the Every Student Succeeds Act is being challenged by the unanticipated disruption of the COVID-19 pandemic, reports Andrew Ujifusa for Education Week.
At greatest risk, he says, are the assessment and accountability systems required of individual states; systems that now face a lack of data from cancelled 2019-20 summative assessments and an uncertain future amid a transition in the White House.
On the other hand, Ujifusa points to what may be a reason for some pride by the law's congressional authors — so far in the pandemic, ESSA has proved flexible and decentralized enough to encourage locally driven solutions to challenges, particularly in terms of curriculum and instruction. Because of the pandemic, many states and districts will likely now consistently consider additional education factors that were not originally central to ESSA, like home internet access and whether parents are able to work from home.
Here are some of the week's top developments for how states are implementing (and innovating under) ESSA:
New Parent Dashboard Provides New York Parents with Access to School, District Details
New York education officials are gathering feedback on a new parent data dashboard that provides access to detailed information on schools and districts.
The dashboard was built to comply with the Every Student Succeeds Act of 2015 and includes data on student enrollment and ethnicity, average class size, school climate, assessment results prior to the 2020 school year, financial transparency data, graduation rates, and school and district contact information.
South Carolina's Report Card, Like Other States, Lean on Information in 2020
South Carolina's latest school report card, like other states, is leaner on information than in typical years due to the cancellation of standardized testing in the spring, but state officials say "key information about graduation rates, bullying and student safety, teacher and administrator salaries and retention, and other financial and classroom details" is still available.
Report cards can be accessed by visiting the South Carolina Report Card website.
Kentucky Thinktank Blasts State Education Department's Release of Poor Quality School Spending Data
In a new report, the Bluegrass Institute harshly criticizes the quality of school spending data recently released by Kentucky education officials as a 2018-19 requirement of the Every Student Succeeds Act. The report states that Kentucky's data is too general to be useful, as the amounts individual schools are allocated and spend are only broken down into two categories each, making it impossible for parents, educators, or community members to identify how much a school dedicates to teacher salaries or what portion of a school's budget comes from local funding sources, for example.
Worse, the Bluegrass Institute also claims some data is simply incorrect, saying "the apparent lack of interest in fixing erroneous figures is disturbing." The report recommends that Kentucky establish "an external civilian/researcher oversight committee to advise the board and the Kentucky Department of Education on how to make the school-level financial reports more useful and accurate."
Nine West Virginia School Districts Flagged By State For Support
The West Virginia Department of Education has marked nine school districts as needing assistance in the areas of finance, special education, and Pre-K readiness after an accountability report was completed ahead of a recent Board of Education meeting.
State education officials noted that the nine programs will be receiving direct support from offices within the department and that the accountability report was "not punitive" but meant to help districts improve. Officials additionally noted that due to the cancellation of spring assessments amid the pandemic, data was not available to provide a complete picture of school performance.
The Career and Legacy of Senator Lamar Alexander
In this in-depth profile, the Thomas B. Fordham Institute's Chester E Finn, Jr. captures the life and service of three-term, retiring Senator Lamar Alexander of Tennessee. Detailing his time as the Chairman of the Senate's Health, Education, Labor, and Pensions, or HELP, Committee, Finn states that no one has had more "far reaching influence on American K-12 education" than Sen. Alexander, who was a chief architect of the bipartisan Every Student Succeeds Act of 2015 and the reauthorization of the Carl D. Perkins Career and Technical Education Act in 2018.

Support The 74's year-end campaign. Make a tax-exempt donation now.