This Week's ESSA News: Equity, Social-Emotional Learning, and Angst Among the States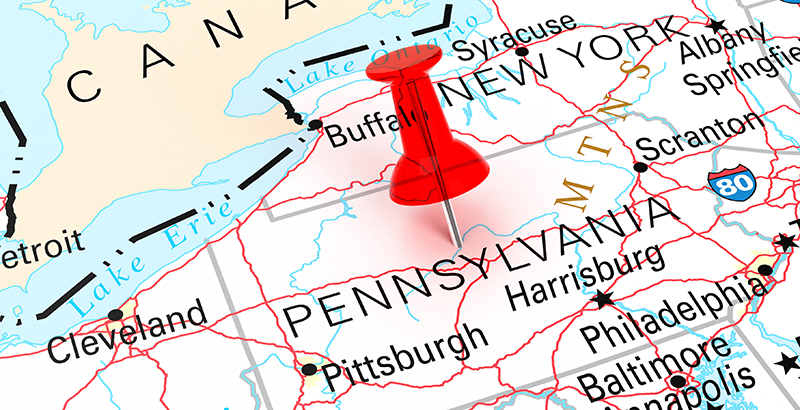 This update on the Every Student Succeeds Act and the education plans now being refined by state legislatures is produced in partnership with ESSA Essentials, a new series from the Collaborative for Student Success. It's an offshoot of their ESSA Advance newsletter, which you can sign up for here! (See our recent ESSA updates from previous weeks right here.)
There's angst in the air this week when it comes to the ESSA.
As Education Week's Daarel Burnette II reports, after "failing to convince their own education departments to amend" their state plans, "elected leaders in a handful of states have appealed directly to U.S. Secretary of Education Betsy DeVos to reject those plans." Apparently, not all local officials were on board with the final plans sent to the feds, fomenting a continuing backlash in a number of states.
One of these is Pennsylvania, where the Altoona Mirror reports that state Sen. John Eichelberger says the commonwealth's Department of Education "ignored the recommendations of legislative committee chairmen." Eichelberger has written to DeVos "asking her to take another look at the Pennsylvania Department of Education's plan."
Some State Leaders Urge Betsy DeVos to Reject Their Own States' ESSA Plans https://t.co/hl0Xf2mauw #edpolicy

— StateEdWatch (@StateEdWatch) October 5, 2017
Meanwhile, in Alabama, after a hurricane-related delay, the state education board is set to vote on the ESSA plan. But not everyone is happy about it, notes WSFA 12 News, with some parents speaking out against the plan because they say it "excludes kids from the evaluation plan."
And in New York, the state's high school graduation rate "may take a hit due to an under-the-radar provision in" ESSA, reports Chalkbeat. The law "requires states to count only 'standard' diplomas earned by a 'preponderance' of students or honors diplomas," which means it is possible "that definition would exclude New York's 'local' diploma, a less rigorous option earned by only about 4 percent of graduating students."
This Thursday, Alabama's state school board will likely approve their #ESSA plan: https://t.co/tShHYB3iUU

— ESSA Updates (@ESSA_Update) October 11, 2017

Chalkbeat's Matt Barnum also wonders if, as schools "across the country are about to be held accountable for student attendance," it will increase "the risk that schools will try to manipulate" attendance data. Hopefully not, since chronic absenteeism makes up only "a small portion of the accountability system," so the "incentives for cheating may not be strong." However, as Barnum notes, "past experience with evaluation systems suggests that a small number of schools will resort to unscrupulous means."
Plenty more ESSA updates below.
Equity is absent from ESSA plans — and Ed Trust discusses what state boards can do about it
Writing in The 74, Andrea Ramirez, executive director of the National Hispanic Christian Leadership Conference's Faith and Education Coalition, discusses the lack of focus on equity in the first 17 state ESSA plans reviewed on CheckStatePlans.org. Ramirez argues that "ESSA represents the potential for each state to forge a bright future for all its students and to experiment with new and innovative ideas that might eventually transform the way we approach education across the country." But if state plans "fail to effectively address ways of ensuring a high-quality education for students who need the most help," we "risk creating a perpetual second-class citizenship."
What we're reading this am: via #NHCLC @The74: State Ed. plans lack #equity focus. #miched @mieducation https://t.co/MqUd6aT73g

— Ed Trust Midwest (@EdTrustMidwest) October 11, 2017
The Education Trust's Syritha Robinson-Clark highlights an article by Ed Trust–West Executive Director Ryan Smith and Ed Trust Vice President of P-12 Policy and Practice Lillian Lowery. As "states move from designing accountability systems to implementing them," many are asking, "What's next?" Well, if "you are a member of a state board of education, the next step is to 'closely monitor the impacts of these policies and push for any needed course corrections to maximize improvement for all groups of students.' "
#ESSA plans should reveal, not mask a school's inequities & hold schools accountable for ALL groups of students https://t.co/3kAAns3s9D

— The Education Trust (@EdTrust) October 5, 2017
Social-emotional learning as an accountability measure — even if it's not in state plans
When ESSA was enacted, "speculation swirled that states might use it as a launching pad to use measures of students' social and emotional competencies to determine whether their schools are successful." However, writes Evie Blad in Education Week, we are a couple of years down the road now, and "not a single state's plan to comply with the federal education law" calls "for inclusion of such measures in its school accountability system." This raises a few eyebrows, as well as questions such as, did "backers of social-emotional learning miss a chance to encourage wider adoption of its strategies?" Or "did they avoid the concerns and pitfalls that would have come with attaching it to high-stakes accountability?"
Not so fast, says The 74's Kate Stringer. Stringer agrees that ESSA's "notorious fifth indicator left the door wide open for states to measure student achievement in ways other than academic," but when "it came time to choose, social-emotional learning skills were largely ignored." But "just because states don't include social-emotional learning as an accountability measure doesn't mean they haven't incorporated it into their ESSA plans." For example, according to the Collaborative for Academic, Social, and Emotional Learning (CASEL), "Massachusetts will include SEL training in its professional development for teachers, Connecticut will use federal funds to improve learning environments in schools, and South Carolina incorporates skills like 'self-direction' and 'perseverance' in its graduate framework."
Fed accountability may not be place for #SEL, as @EducationWeek analysis shows most states ignored in #ESSA plans. https://t.co/9FDWDwvZLl

— The 74 (@The74) October 9, 2017
More scrutiny of second-round plans, continued
Last week, we told you about Charles Barone and Dana Laurens's two-part piece calling for closer examination of second-round ESSA plans by the U.S. Education Department. In part one, they "focused on ED's failure to enforce ESSA guardrails that quite sensibly require state accountability system indicators be comparable and statewide." They've since released part two, which focuses on a "second set of equally sensible and necessary ESSA requirements — that ED has also chosen to ignore," which "stipulates that all state accountability systems incorporate student proficiency on annual state assessments in math and English Language Arts." But as one can see from their "summary of ESSA 'bright line,' statutory provisions, proficiency is a required accountability system indicator, both for all students and for groups of historically disadvantaged students, as are goals for closing proficiency gaps between the latter groups of students and their more advantaged peers."
Read Part 2 on @usedgov's Failure to Enforce #ESSA: Abandoning Proficiency Benchmarks Takes the "Every" Out of ESSA https://t.co/QwqWLzzyVx

— Dana Laurens (@danadlaurens) October 5, 2017

Want to stay up to date? Click here to sign up for the ESSA Advance newsletter to receive all the information in your inbox every Wednesday.
Get stories like these delivered straight to your inbox. Sign up for The 74 Newsletter