This Week's ESSA News: Building a Pipeline of School Principals Through Title I Funds, Indiana Publishes Foster-Care Student Data, Rating States by Equity & More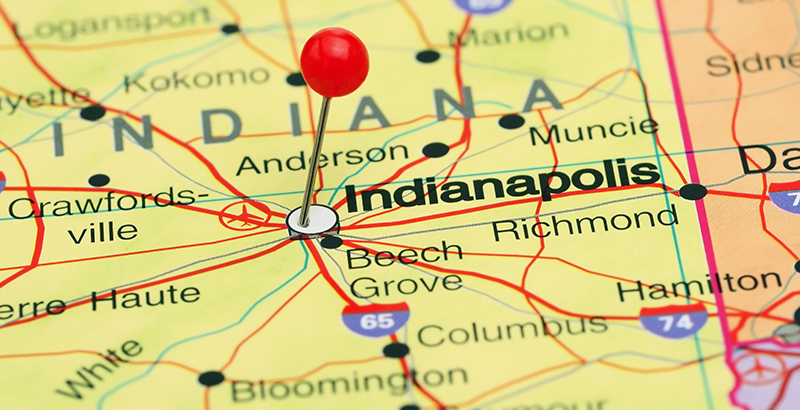 This update on the Every Student Succeeds Act and the education plans now being implemented by states and school districts is produced in partnership with ESSA Essentials, an ongoing series from the Collaborative for Student Success. It's an offshoot of their ESSA Advance newsletter, which you can sign up for here! (See our recent ESSA updates from previous weeks right here.)
Virginia Democrat Rep. Bobby Scott told state school chiefs at the CCSSO Legislative Conference this month that while the Every Student Succeeds Act gives states "more flexibility on setting policy and complying with federal law, it is not 'a blank check,'"Alyson Klein reports for Education Week. (The 74's Carolyn Phenicie also reported from the event: "Scott again raises 'disheartening' issue of subgroup performance in ESSA implementation")
Scott said he remains "concerned that many state [ESSA] plans fall short and risk continuing or even exacerbating inequalities for disadvantaged students" and "that the Department of Education is not requiring [states] to implement the law with fidelity."
Scott also expressed disappointment "that many states are still ignoring subgroup performance," noting that "some state accountability systems allow schools to receive 'top rankings' even though vulnerable students such as minority students, English-learners, and those with disabilities may be falling behind."
According to Scott, these kinds of systems "do not live up to the promise of ESSA … The Department's approval of state plans continues to be cause for concern."
Klein reports that "Scott's rhetoric was nothing new. He and Sen. Patty Murray, D-Wash., have long taken issue with state plans on their handling of vulnerable groups of students, as well as U.S. Secretary of Education Betsy DeVos' plan-approval process."
See below for more ESSA news:
Promoting principal talent using Title I funds
"Districts and states looking to invest in principals and school leaders, particularly as a strategy to improve schools, may be able to tap into federal Title I funds to help foot the bill," writes Denisa R. Superville in Education Week. A new RAND Corporation report took a look at the Wallace Foundation's Principal Pipeline Initiative and found improvements in student achievement, which "bolsters the argument that Title I funds could be used for additional school leadership programs that are generally considered part of the pipeline, including selection, training, and mentoring of new principals."
National Urban League publishes ESSA equity ratings
Earlier this month, the National Urban League released a new equity review report which rates 36 states' and DC's ESSA plans based on a dozen equity metrics, Education Dive's Jessica Campisi reports.
The report looks at "resource equity, educator equity, and supports and interventions for struggling schools," and states were assigned a rating of "poor," "sufficient" or "excellent" on each metric. NUL notes that "these evaluations serve as a 'preliminary indicator' of how states plan to implement the policy." Overall, the report found nine states to be "excellent," 20 to be "sufficient" and eight to be "poor."
Indiana publishes foster-care student data
According to Kate Stringer here at The 74, Indiana recently released "one of the most detailed reports to date regarding how foster youth are doing in school." This positions the state as a leader on the topic, as ESSA "now requires all states to report academic data for these students, and many have yet to comply." While the law requires states to publicly report "the graduation rates and test scores of students in foster care," Indiana "tried to go a step beyond with its data collection, requiring schools to share grade retention, suspensions and whether these students attended failing schools."
Want to stay up to date? Click here to sign up for the ESSA Advance newsletter to receive all the information in your inbox every Tuesday.
Support The 74's year-end campaign. Make a tax-exempt donation now.