This Week's ESSA News: 32 States Scramble to Submit Their Plans by Monday Deadline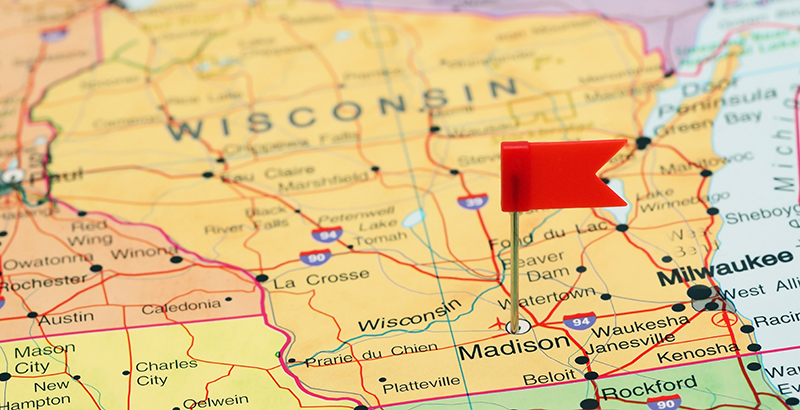 This update on the Every Student Succeeds Act and the education plans now being refined by state legislatures is produced in partnership with ESSA Essentials, a new series from the Collaborative for Student Success. It's an offshoot of their ESSA Advance newsletter, which you can sign up for here! (See our recent ESSA updates from previous weeks right here.)
For those of us monitoring the states' ESSA process, Monday is the big day. On Sept. 18, 32 states must submit their ESSA plans to the U.S. Department of Education. (Because of recent hurricanes, Alabama and Texas have been given more time to complete theirs.) While we await reviews of those plans, including a second round of peer review led by Bellwether Education Partners and the Collaborative for Student Success, it's worth taking a look back at the four biggest takeaways from the first state plans to receive approvals.
Thanks to EdWeek's Alyson Klein, we know:
States didn't make big revisions to areas flagged by the department;
States fixed areas where the department pushed the most;
Some state plans aren't as ambitious as some experts would have liked; and
Some states need to work out details, even though their plans have been approved.
Check out the rest of our ESSA updates below:
1. It wouldn't be a big deadline without a few curveballs, right?
In Florida, with time running short, the state Department of Education may not request a waiver from the federal government after all. You might remember that in June, Florida released a draft letter requesting a waiver from the requirement that states must factor in the performance of all groups of students when grading schools. As The 74 reported exclusively, the letter "claimed that factoring in each specific group of students didn't work the last time the state tried it; it made the system too complicated and caused student performance to stagnate." But that letter hasn't been sent, and with only a few days left before the Sept. 18 deadline, Florida must come up with a revised ESSA plan and won't have time to present these changes to the public — including the many parents, teachers, and local school leaders who had shared their opinions during the plan development process.
Wisconsin Gov. Scott Walker refused to sign the state's ESSA plan. In a letter, Walker and his administration cited concerns: "Your bureaucratic proposal does little to challenge the status quo for the benefit of Wisconsin's students. For example, under the law, a 'rigorous intervention' is required for low-performing schools. In your plan, schools may simply implement an improvement plan created under the supervision of the Department of Public Instruction. I hope you will agree that adding layers of bureaucratic paperwork does little to help low-performing schools." While we know that alignment between the governor's office and the state education agency is a critical part of implementing a strong plan, ESSA doesn't actually require a gubernatorial signature — so Walker's dissent doesn't mean that State Superintendent Tony Evers can't submit the plan anyway.
2. West Virginia submits its plan, which includes weakened efforts to reduce student suspensions.
Getting ahead of the game, West Virginia submitted its ESSA plan early this week. According to the Charleston Gazette-Mail, the plan "confirms what a document submitted to state Board of Education members suggested last week: the government has weakened the previously proposed efforts to reduce student suspensions."
The previous version of the state's plan defined its behavior performance measure as "a school's percentage of students with no out-of-school suspensions, while the planned attendance measure was a school's percentage of students who were in attendance for at least 90 percent of school days," the newspaper reported. But the "submitted version's section on the attendance measure now says, 'Exemptions will be made for absences resulting from out-of-school suspensions.' "
3. State boards in New York and Utah approve their plans.
The New York State Board of Regents approved its state's ESSA plan. In the plan, The New York Times reported, "elementary and middle schools would continue to be evaluated on English and math test scores and high schools on graduation rates," but "the plan would also hold schools accountable for other measures, such as performance on science and social studies exams, the number of students making progress in achieving English language proficiency, college and career readiness, chronic absenteeism, and, eventually, out-of-school suspensions."
Following a recent review of New York's draft plan, the paper reported, Chad Aldeman of Bellwether Education Partners "praised the academic standards and assessments on which New York's plan is based, as well as its blueprint for helping schools in need of improvement," but said "the very complicated system by which the state will identify the lowest-performing 5 percent of schools" could be problematic. Aldeman identified the biggest challenge as "translating this system for teachers and parents and educators." He continued, "If someone doesn't understand what they're being held accountable for, there's a risk that they can't change their behavior."
The Utah Board of Education approved the state's ESSA plan, which "includes the state strategic plan, Education Elevated, as well as the public school accountability plan outlined in SB220 passed by the Utah Legislature earlier this year."
State Superintendent of Public Instruction Sydnee Dickson said the plan — which was the "the product of some 25 meetings and participation of some 500 stakeholders" — was developed "in a thoughtful, deliberative process that included revisions resulting from extensive public input."
4. Indiana's ESSA plan is on the governor's desk, awaiting signature before being sent off to the feds.
The plan "would keep student assessment in place under a new statewide test, take on chronic absenteeism, and eventually assess a school's climate for student achievement," according to a published report.
Additionally, the statewide ISTEP+ testing system is being replaced by the Indiana Learning Evaluation Assessment Readiness Network (ILEARN), which, unlike ISTEP+, will be offered in Spanish. ILEARN, the report said, will "measure student achievement in English/language arts and mathematics in Grades 3–8, as well as science for Grades 4 and 6 and social studies in Grade 5." Students will "work through ILEARN's computer-adaptive test based on how they answered previous questions."
5. Education experts remind states to look to best practices before submitting their plans.
Dr. Tony Bennett, former Indiana superintendent of public instruction and former Florida commissioner of education, writes that he strongly urges "state education officials to look to the best practices identified in existing state plans as they create the Sunshine State's plan — to make sure that Florida's system of education benefits all students."
Another former Florida commissioner of education, Gerard Robinson, has similar advice for Wisconsin. Robinson, who also served as secretary of education for the Commonwealth of Virginia and is currently a resident fellow at the American Enterprise Institute, encourages education leaders in Wisconsin to take advantage of this important information as they finalize the state's education plan: "I urge everyone who is concerned about Wisconsin's education system to get involved by asking policymakers to implement the best practices and push to provide a plan to the department that leads to a better education for all of our kids."
And Whitney Chapa, vice president of education policy and budget at the Arizona Chamber of Commerce, recently told Mississippi education leaders that "anyone with a vested interest in the quality of education here should make sure that policymakers invoke the best practices" laid out in the study "so that Mississippi's ESSA plan gives students the best shot at success."
Best practices from the first 17 states to submit their ESSA plans can be found at CheckStatePlans.org.
Want to stay up to date? Click here to sign up for the ESSA Advance newsletter to receive all the information in your inbox every Wednesday.
Support The 74's year-end campaign. Make a tax-exempt donation now.