This Week in Pandemic Education Policy: The Mental Health Crisis Among Teens, COVID Treatment Approved for Young Children and More Key Updates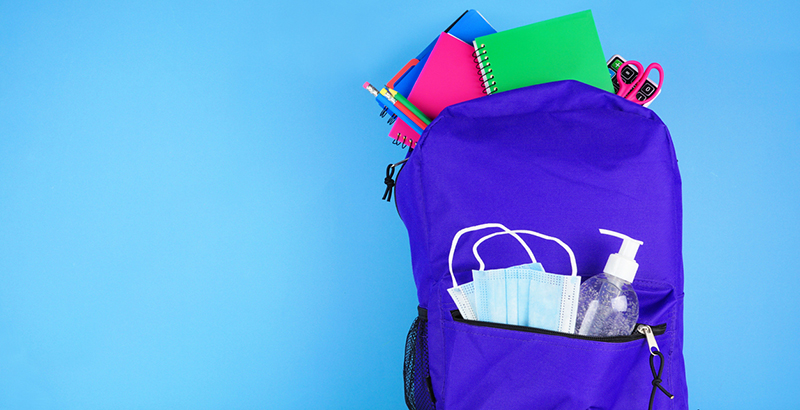 This is our weekly briefing on how the pandemic is shaping schools and education policy, vetted, as always, by AEI Visiting Fellow John Bailey. Click here to see the full archive. Get this weekly roundup, as well as rolling daily updates, delivered straight to your inbox — sign up for The 74 Newsletter.
'It's Life or Death': The Mental Health Crisis Among U.S. Teens: Long and difficult piece in the New York Times.
"American adolescence is undergoing a drastic change. Three decades ago, the gravest public health threats to teenagers in the United States came from binge drinking, drunken driving, teenage pregnancy and smoking. These have since fallen sharply, replaced by a new public health concern: soaring rates of mental health disorders."
"In 2019, 13% of adolescents reported having a major depressive episode, a 60% increase from 2007. Emergency room visits by children and adolescents in that period also rose sharply for anxiety, mood disorders and self-harm. And for people ages 10 to 24, suicide rates, stable from 2000 to 2007, leaped nearly 60% by 2018, according to the Centers for Disease Control and Prevention."
"A rise in loneliness is a key factor, experts said. Recent studies have shown that teenagers in the United States and worldwide increasingly report feeling lonely, even in a period when their internet use has exploded."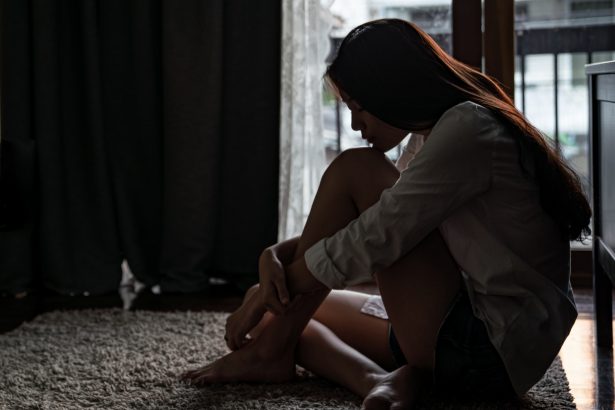 ---
The Big Three — April 29, 2022
FDA Approves First COVID-19 Treatment for Young Children: The FDA granted the first full approval for treating COVID-19 in children ages 28 days and older to Gilead Sciences's drug Remdesivir.
"To be eligible for treatment, the FDA said, children must be hospitalized or have mild to moderate COVID-19 and high risk for progressing to severe COVID-19, even if they are not hospitalized."
" 'More recently, the results have come out — it was a really landmark paper published in the New England Journal of Medicine — showing that if you give Remdesivir in the first five days, during the acute viral phase, before you wait for the door to close, you could prevent progression by almost 90%. It was 87% in that study. So Remdesivir actually can be a very effective antiviral if you give it at the right time in the right patient,' said Dr. Daniel Griffin, an instructor in clinical medicine and associate research scientist in the Department of Biochemistry and Molecular Biophysics at Columbia University."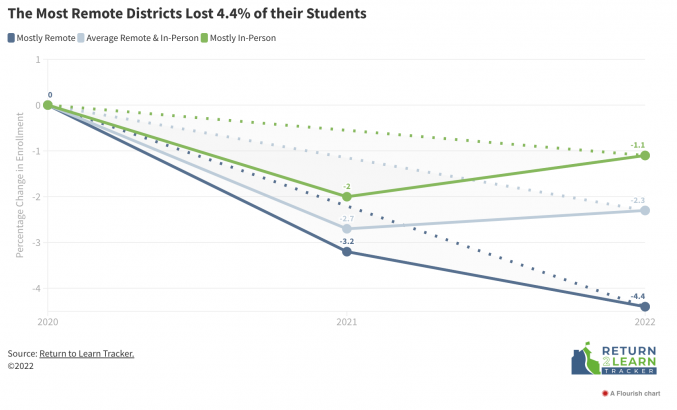 Enrollment Fell and Fell Again in Schools That Operated Virtually: AEI Return to Learn tracker and Washington Post article
"Districts that operated in person last school year were far more likely to rebound in enrollment this year than those that continued to operate virtually."
"Districts that were most likely to be remote last year lost an average of 3.2 percent of their students in 2020-21, then continued losses this school year for a two-year enrollment drop of 4.4 percent."
"Those that offered the most in-person classes last year lost fewer students to start with — falling by 2 percent last year. Then in fall 2021 they bounced back, gaining students. Their two-year net decline was a modest 1.1 percent."
"Schools in urban areas and those with more students of color were, in general, slower to return to in-person schools than others. That's partly because Black and Hispanic communities, hard-hit by the virus, were often more hesitant to go back to in-person classes. It's also partly because big cities are more likely to have strong teachers unions, many of which resisted efforts to return, arguing it was not safe. Some large districts also faced greater logistical challenges implementing coronavirus mitigation measures."
Pandemic Schooling Mode and Student Test Scores: Evidence from U.S. School Districts: New paper by Rebecca Jack, Claie Halloran, James Okun and Emily Oster.
"We estimate the impact of district-level schooling mode (in-person versus hybrid or virtual learning) in the 2020-21 school year on students' pass rates on standardized tests in grades 3-8 across 11 states."
"Pass rates declined from 2019 to 2021: an average decline of 12.8 percentage points in math and 6.8 in English language arts."
"The value to in-person learning was larger for districts with larger populations of Black students."
"Taken together, however, these results can serve as a starting point for education leaders and policymakers as they weigh where to target funding moving forward in order to support student learning. Specifically, our analyses suggest that a focus on areas that had less in-person learning over the 2020-21 school year would be critical."
"More generally, our analyses demonstrate that hybrid or virtual schooling modes cannot support student learning in the same way as fully in-person instruction can, at least during this elementary and middle school period. As such, educational impacts of schooling mode on students' learning outcomes should be a critical factor in policy responses to future pandemics or other large-scale schooling disruptions."
Related: This is the kind of research the COVID-19 School Data Hub makes possible.
---
Federal Updates
Education Department: Secretary Miguel Cardona laid out his priorities: This Is Our Moment to Improve Education. Here's Our Plan.
White House: Fact Sheet: Biden Administration Increases Access to COVID-⁠19 Treatments and Boosts Patient and Provider Awareness.
Mask Mandate: The U.S. has not asked for a stay in the mask mandate case. Why?
"Legal specialists raised [a possible reason]: The administration may instead be buying time and thinking about trying to erase the ruling — a move that would allow it to protect the powers of the Centers for Disease Control and Prevention to respond to a future crisis — but without reviving a mask mandate."
Related from Kaiser Health News: "Judge's Ruling on the CDC Mask Mandate Highlights the Limits of the Agency's Power"
Title 42:
Title 42 is a public health order issued by the CDC in 2020 that "allowed authorities to swiftly expel migrants at U.S. land borders." It's scheduled to expire May 23.
The Department of Homeland Security issued a memo outlining the Biden administration's plan for the southern border if Title 42 is lifted next month. The memo concedes "migration levels will increase" in response to the move, and pledges DHS will surge additional resources to the border and increase processing efficiency.
Via Punchbowl: "Speaker Nancy Pelosi and other top Democrats are furious with the White House for its handling of the decision to rescind Title 42 public health authority to expel migrants at the U.S.-Mexico border."
Homeland Security Secretary Alejandro Mayorkas has privately told members of Congress he's concerned about the Biden administration's handling of its plans to lift Title 42 on May 23, sources familiar with the conversations tell Axios.
"Facing a growing rebellion from within the Democratic Party, the White House is standing behind its decision to end on May 23 a Trump-era deportation policy for migrants encountered at the southern border," Politico reports.
"That decision to end the use of the public health order known as Title 42 has placed President Joe Biden in a political bind. The president is attempting to balance his longstanding promise to revoke the policy — which, under the banner of fighting the COVID pandemic, justified the immediate expulsion of migrants without due process — right as Republicans weaponize immigration before the midterms and as a growing number of Democratic senators want restrictions to remain in place for fear that the administration is not prepared for a summer surge of migrants to the border."
National Telecommunications and Information Administration: Broadband Resources for State and Local Governments
---
City & State News
Arizona: Gov. Doug Ducey signed legislation barring government agencies from requiring COVID-19 vaccinations and forbidding schools from mandating masks for students under age 18 unless their parents approve.
California: To address pandemic-related learning losses that students have not recovered from, the Los Angeles Unified Board of Education has approved four optional days of extra instruction for struggling students as well as three additional days of professional development — also optional — for staff for the 2022-23 academic year.
Illinois: The Chicago Teachers Union argued that the halting of the universal masking requirement at Chicago Public Schools last month violated their COVID-19 safety agreement by rescinding a key tenet of the plan without reopening collective bargaining.
Mississippi: Gov. Tate Reeves signs bill banning COVID-19 vaccine mandates.
New Jersey: Newark school district will decide by week's end whether to continue require mask-wearing in buildings to combat the spread of COVID-19.
Ohio: Gov. Mike DeWine signed legislation making permanent a program awarding $2,000 grants to students who return to college within five years of disenrolling.
Oklahoma: Schools are stepping up to support mental health for students.
"At Integris Health, there was a 117% increase in inpatient pediatric admissions stemming from suicide-related ER visits in 2021."
" 'Over the years, significantly more young people ages 13 through 18 have come to Integris Health ERs across the state expressing suicidal ideation. The increase has been so significant that in charts showing the number of visits from 2018 through early 2022, the average line has had to shift up three times,' " said Allie Friesen, director of behavioral health clinical programs for Integris Health. "Those visits, Friesen said, are the 'tip of the iceberg' — they represent only the most severe cases of children facing mental health struggles."
"Oklahoma has seen a number of initiatives to shore up mental health resources in schools, including the Oklahoma School Counselor Corps, a grant program in which the state Department of Education distributed over $35 million in federal relief funds to districts to hire counselors and mental-health professionals."
Washington: Substitute teachers vanished, so schools turned to new ideas.
Wisconsin: "The mask mandate for students and teachers will stay in place indefinitely at Milwaukee Public Schools."
---
COVID-19 Research
Pfizer Asks FDA to Authorize Booster Shots for Kids 5-11: Press release and more via NPR.
Via Reuters: "It is unclear how much demand there is for a third vaccine dose in the age group. Just 28% of children aged 5 to 11 years — around 8.2 million — are fully vaccinated, according to data from the CDC."
Omicron Less Severe Than Delta but More Easily Evades Boosters: "Three new observational studies from Scotland, Denmark and the United States detail reduced hospitalizations and emergency department visits for Omicron COVID-19 infections relative to those caused by the Delta variant, as well as strong but waning third-dose vaccine effectiveness over time against Omicron."
Did Faulty Assumptions Dash Parents' Hope for an Under-5 Vaccine?: Via Zeynep Tufekci in the NYT.
"So why would rolling out vaccines one at a time dissuade people from getting their children vaccinated? Parents who are eager to vaccinate their children are going to be eager as soon as vaccines are available. What kind of a message does delaying the rollout of a vaccine send to parents who are not eager about vaccinating their children? Could vaccination really be that important if officials delay the vaccine's availability in this manner?"
"So what should the FDA do? First, it should stop all the five-dimensional chess games that predict blowback due to perverse behavioral outcomes, and often do so without a sound social science basis. … Transparency is great, proper communication is essential and, above all, providing tools that help protect children as soon as possible is crucial."
"There is no logic for leaving the youngest children unprotected any longer. Vaccines save lives, reduce the incidence of unwanted outcomes and shorten the duration of illness and contagious period, for everyone. The littlest among us deserve just as much protection, now."
CDC Reports 75% of Children and Teens Had COVID by February: Reports NBC.
"In the study, the CDC examined blood samples taken from all age groups, testing for specific antibodies that develop only after COVID infection."
"The increase in COVID was most significant in kids: from 44.2% in December to 75.2% in February among children ages 11 and younger, the CDC report found. The percentages were almost identical for kids ages 12 to 17."
Experts Fear U.S. May Default to Annual COVID Boosters Without Sufficient Data: Via Stat.
"A number of vaccine experts are concerned the United States may be sleepwalking into a policy of recommending annual COVID-19 vaccine boosters — without having generated the evidence to show they are actually needed."
"Immunologists and vaccinologists have been pointing out for months that the current crop of COVID vaccines are not going to be able to fend off mild infections. But they also note that the protection the vaccines induce against severe disease and death is not waning in any significant way."
COVID-19 Third-Leading Cause of Death in U.S. in 2021: According to data from the National Vital Statistics System released today by the CDC.
Only heart disease and cancer killed more Americans than COVID-19, with provisional death tolls from each cause totaling 693,000, 605,000 and 415,000, respectively. Those were also the three leading killers in 2020.
Guns became the leading cause of death among children and teens in 2020, killing more people ages 1 to 19 in the U.S. than vehicle crashes, drug overdoses or cancer.
COVID Drugs Save Lives, but Americans Can't Get Them: Via Zeynep Tufekci in the NYT
We Have the Technology to Stop Superspreading Without Masks: Via Dr. Donald Milton, Dr. Edward Nardell and Dr. David Michaels in the NYT.
---
Viewpoints
COVID Fear and COVID Shame: Via Emily Oster.
"What I feel like I have noticed — and I admit to having limited actual data here — is an uptick in cases among people who have been the most cautious over the last two years."
"As this has happened, I am getting anguished messages. Some of what comes through is just continued anger at the insane under-5 vaccination situation. (Latest information: probably June, as the FDA seems to want to wait for Pfizer's submission so they can approve both Pfizer and Moderna together. I cannot believe it.)"
"But beyond the anger, I hear two things clearly. One is fear and the other is shame. Data and perspective can help with both."
"This fear is coming largely from people with children under 5, who remain unvaccinated. There are two forms of this fear. One is the fear of serious illness in the immediate moment. The second is the fear of long COVID."
"People also feel shame. Some of this is shame about putting our children at risk for reasons we think are selfish: We were so careful, and just because I wanted my son to see his grandparents/go to Disney/hike in Utah, we went on a plane and now he has COVID."
"But the reality is that even if you do everything 'right,' you might get COVID. And even if you do everything right, you might spread it to someone. This is true of other illnesses too. If it happens, it shouldn't be a source of shame. We can respect our responsibility to others while also accepting that illness will happen, and that it shouldn't necessitate a shame spiral."
Inflation Will Put Districts in a Pickle: Warns Marguerite Roza in EdNext.
"For most districts, the much larger inflationary wallop will come as districts adjust their salaries. Schooling is a notoriously labor-intensive industry. But still, most districts tend not to think about salaries until the current labor contract ends and the negotiating starts. And since teacher attrition is lower than attrition in other industries and tends to happen between school years, the effects of inflation only emerge as contract talks begin."
"That time is imminent. Scanning the 44 larger districts that are members of the Edunomics Lab's district finance network, which meets regularly about finance strategy, we found that more than half have contracts expiring this spring or are operating under an already-expired contract."
Sal Khan Partners with Arizona State University to Launch New Online Global High School: Website / Announcement / Khan's comments
"This full-time online school will combine the expertise of Khan Lab School, Schoolhouse.world and ASU Prep Digital in a unique model based on the principles of the book The One World Schoolhouse: Education Reimagined by Salman Khan, the founder of Khan Academy. The core principles include mastery-based learning, personalization of each student's experience and learning together as a community."
5 Questions on How States Can Put Federal Broadband Funds to Use, with Sen. Deb Fischer and an Expert Panel: Via AEI with a panel with former FCC Chairman Ajit Pai, Sen. Deb Fischer (R-NE), myself, Mark Jamison of AEI, Evan Feinman of NTIA, Sarah Oh Lam of the Technology Policy Institute and Brent Skorup of George Mason University's Mercatus Center.
EdChoice 101: New documents and guides from EdChoice.
New Politics-of-Education Poll Shows Americans Think Schools Are Important & Need to be Fixed. That, Not Culture Wars, Must Inform the Next Election: Great analysis from Emma Bloomberg
States Forecast Weaker Revenue Growth Ahead of Growing Uncertainties: Via the Tax Policy Center
Can Supplemental Academic Service Providers Bridge the Teacher Hiring Gap?: Via Tyton Partners
Welcome.US: Announces goal to mobilize 100,000 Americans to sponsor Ukrainians seeking refuge in the United States. More via Axios. Five key actions:
Learn more about directly sponsoring people fleeing the war in Ukraine and seeking refuge at ukraine.welcome.us.
Be a Welcomer by signing up to get updates and connecting to volunteer opportunities and other ways to help.
Make a donation to the Welcome Fund, which allows Americans to easily donate to the nonprofit organizations working directly to address the most urgent needs of newcomers rebuilding their lives in communities across the country. 100% of Welcome Fund donations support frontline organizations responding to Ukrainians, Afghans and others fleeing their homelands as they build new lives in the United States.
Offer to temporarily open your home to newcomers through Airbnb.org. You can also donate to Airbnb.org to help cover the costs of temporary housing for newcomers.
Donate airline miles through Miles4Migrants so newcomers seeking refuge can access a free flight to their new home.
---
…And on a Lighter Note
It's The Weekend: Get your wobble on.
Still Wondering: How pandas survive in the wild…
Still wondering how pandas survive in the wild.. pic.twitter.com/8DCihTkdCS

— Buitengebieden (@buitengebieden_) April 21, 2022
---
ICYMI @The74
Weekend Reads: In case you missed them, our top five stories of the week:
For even more COVID policy and education news, subscribe to John Bailey's daily briefing via Substack.
Disclosure: John Bailey is an adviser to the Walton Family Foundation, which provides financial support to The 74.
Get stories like these delivered straight to your inbox. Sign up for The 74 Newsletter