This Week in COVID & Education Policy: 'Missed Learning' Report Show Delayed Progress Across All Grades in NC, Helping Kids Who Lost Caregivers & More Key Updates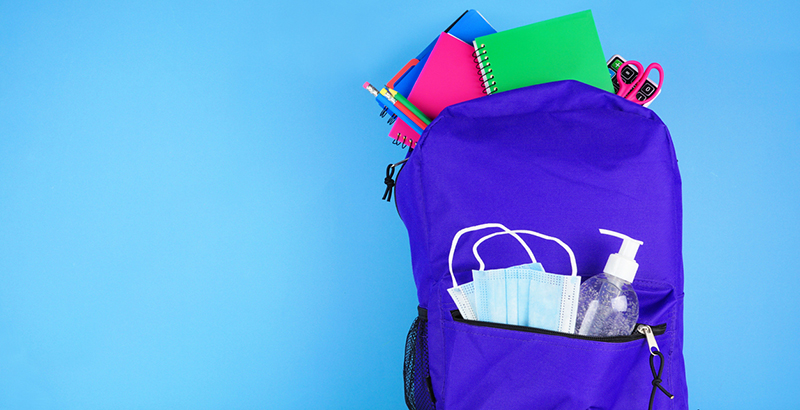 This is our weekly briefing on how the pandemic is shaping schools and education policy, vetted, as always, by AEI Visiting Fellow John Bailey. Click here to see the full archive. Get this weekly roundup, as well as rolling daily updates, delivered straight to your inbox — sign up for The 74 Newsletter.
North Carolina Missed Learning Report: North Carolina Department of Public Instruction released "COVID-19 Impact Analysis of Lost Instructional Time"
"On average, students made less progress during the pandemic than they did in previous years."
"Results show that there was a negative impact for all students, for all grades, for almost every subject (except English II), and especially for math (5th-9th); science (8th)."
"Students who returned to the classroom for face-to-face learning and where specific and targeted resources and supports were immediately put in place, did better than the students whose instruction was purely remote and who were physically disengaged from their school community." More at EdNC.org.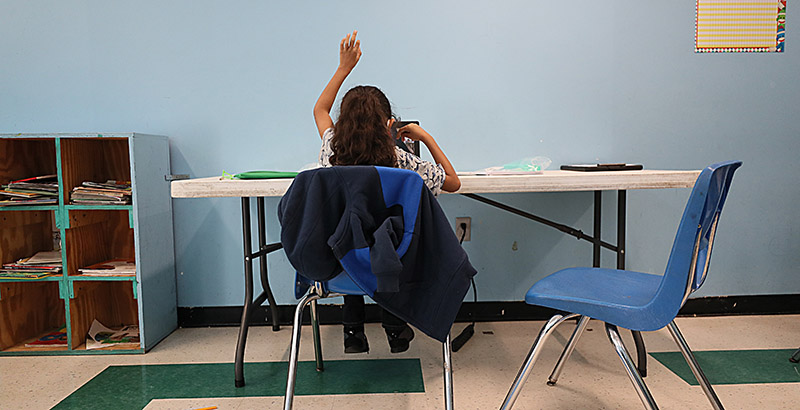 ---
The Big Three — March 11, 2022
COVID's Impact on the Brain: New study in Nature.
"There is strong evidence for brain-related abnormalities in COVID-19."
"We investigated brain changes in 785 UK Biobank participants (aged 51-81) imaged twice, including 401 cases who tested positive for infection with SARS-CoV-2 between their two scans, with 141 days on average separating their diagnosis and second scan, and 384 controls. The availability of pre-infection imaging data reduces the likelihood of pre-existing risk factors being misinterpreted as disease effects."
New York Times:

"With normal aging, people lose a tiny fraction of gray matter each year. For example, in regions related to memory, the typical annual loss is between 0.2 percent and 0.3 percent, the researchers said.
"But COVID patients in the study — who underwent their second brain scan an average of four and a half months after their infection — lost more than noninfected participants, experiencing between 0.2 percent and 2 percent additional gray matter loss in different brain regions over the three years between scans. They also lost more overall brain volume and showed more tissue damage in certain areas."
We launched Hidden Pain—a platform to honor the stories of children that have lost a caregiver to #COVID19, & provide resources to help them and their families as they rebuild and look to the future.

Visit https://t.co/VrkjMtaF02 to take action and get support.

— COVID Collaborative (@TheCOVIDCollab) March 7, 2022

Hidden Pain: COVID Collaborative has launched a platform to honor the stories of children who have lost a caregiver to COVID-19 and provide resources to help them and their families as they rebuild and look to the future.
203,649 children under 18 — more than 1 in 360 — lost a parent or other in-home caregiver to COVID-19.
"We're bringing together community organizations, grief groups, government resources and more to surround these families with a comprehensive network of support."
The three goals are providing resources for caregivers, equipping Americans to help and sharing the stories of children who have lost someone.
Masks in Schools:
---
Federal Updates
Department of Health and Human Services: Fact Sheet: Biden Administration Launches Nationwide Test-to-Treat Initiative Ensuring Rapid 'On the Spot' Access to Lifesaving COVID Treatments
COVIDTests.gov: Starting this week, every home in the U.S. will be able to order an additional set of four tests.
---
City & State News
Alabama: Schools investing $434M in COVID aid on athletic complexes, weight rooms, 'zen rooms'
Arizona: Gov. Doug Ducey launches AZ OnTrack Summer Camp. More information here.
Connecticut: CRPE's Christine Pitts and Bree Dusseault say Connecticut's strategy for tracking and reporting how COVID funds are spent is one to watch.
Florida: "Florida Department of Health Issues New Guidance Regarding COVID-19 Vaccination Recommendations for Children"
Minnesota:Teachers hit picket linesin Minneapolis as parents worry.
Ohio: "Statewide, the Ohio Department of Education calculated the chronic absenteeism rate jumped to 24% in 2020-2021, up from 11% in 2019-2020."
New York: Via Chalkbeat: "Here's how NYC schools are spending $7 billion in COVID federal relief."
Virginia: With new K-5 learning program, Hampton City Schools flex virtual learning muscles.
---
COVID-19 Research
FDA Declines Pediatric Emergency Use Authorization for Ocugen's COVID Vaccine Covaxin: Via Reuters
"The American pharmaceutical company Ocugen said on Friday that the FDA had rejected its application seeking emergency authorization for an India-made COVID vaccine for those ages 2 to 18."
"Covaxin, which is not cleared for any age group in the United States, is one of the two most widely used COVID vaccines in India and also has an emergency use listing from the World Health Organization."
Assessment of Clinical Effectiveness of Pfizer COVID-19 Vaccine in U.S. Adolescents: New study from Yale with data related to Delta variant
"Overall, the estimated effectiveness of the BNT162b2 vaccine was 91%, with 93% protection against symptomatic infections and 85% effectiveness against asymptomatic infection."
Effect of mRNA Vaccine Boosters Against Omicron Infection: Study in New England Journal of Medicine. "The messenger RNA (mRNA) boosters were highly effective against symptomatic Delta infection, but they were less effective against symptomatic Omicron infection. However, with both variants, mRNA boosters led to strong protection against COVID-19-related hospitalization and death."
Long COVID Miniseries: Kids: Via Katelyn Jetelina
Vaccine-Associated Myo/Pericarditis in Adolescents: A Stratified Risk-Benefit Analysis: Study from Allison Krug, Josh Stevenson,Tracy Beth Høeg.
"Our findings strongly support individualized pediatric COVID-19 vaccination strategies which weigh protection against severe disease vs. risks of vaccine-associated myo/pericarditis."
"Research is needed into the nature and implications of this adverse effect as well as immunization strategies which reduce harms in this overall low-risk cohort."
"For girls, the benefits of a second dose appear to outweigh the risks of myo/pericarditis during Delta, but the protective effect of a second dose for any child during Omicron is uncertain given the lower vaccine effectiveness against hospitalization (VEH) with dose two compared to dose one."
"For boys with a medical comorbidity, our analysis suggests that the benefits of a second dose may outweigh the risks depending on the VEH of the first and second doses and the severity of the variant."
"For boys without a medical comorbidity, our analysis suggests that the risks of a second dose exceed the benefits of additional hospitalizations prevented during both Delta and Omicron."
Omicron vs. Delta Transmissibility: UKHSA preprint
"Analysis of contact tracing data identified elevated secondary attack rates for Omicron vs. Delta in household (15% vs 10.8%) and non-household (8.2% vs 3.7%) settings."
"The proportion of index cases resulting in residential clustering was twice as high for Omicron (16.1%) compared to Delta (7.3%)."
Children and COVID-19: AAP State-Level Data Report
"For the week ending March 3, almost 69,000 additional child COVID-19 cases were reported. This marks the first time weekly child cases have dropped below 100,000 since early August 2021 and the sixth consecutive weekly decrease from the pandemic peak of 1,150,000 added the week ending Jan. 20."
Getting to and Sustaining the Next Normal — A Roadmap for Living with COVID: New report "that takes a comprehensive look at where we have been, where we are, and where we're going." More via Stat and The Hill
Contributions from 53 epidemiologists, pharmacologists, virologists, immunologists and policy experts chaired by Biden Transition COVID-19 Advisory Board member Ezekiel J. Emanuel.
Most mRNA COVID Vaccine Adverse Events Mild: New study and more via CIDRAP
Over the study period, 298,792,852 doses of the Pfizer and Moderna COVID-19 vaccines were administered.
Of the 340,522 adverse-event reports, 92.1% were nonserious, 6.6% were serious and 1.3% were deaths, according to the Vaccine Adverse Event Reporting System. Over 80% of deaths occurred in participants 60 years and older.
The most common reactions were injection-site pain (66.2% of 6,775,515 participants after dose one and 68.6% of 5,674,420 after dose two), headache (27% after dose one and 46.2% after dose two), most often on the day after vaccination. Less than 1% of participants said they sought medical care (0.8% after dose one and 0.9% after dose two).
Study author Dr. Tom Shimabukuro said: "VAERS and v-safe are important tools CDC can use when evaluating vaccine safety and to help identify any unexpected or unusual events. These data are reassuring that reactions to both mRNA vaccines are generally mild and subside after one or two days — confirming reports from clinical trials and post-authorization monitoring."
---
National News and Viewpoints
How Did This Many Deaths Become Normal? Asks Ed Yong in The Atlantic.
"The United States reported more deaths from COVID-19 last Friday than deaths from Hurricane Katrina, more on any two recent weekdays than deaths during the 9/11 terrorist attacks, more last month than deaths from flu in a bad season and more in two years than deaths from HIV during the four decades of the AIDS epidemic."
"COVID is now the third leading cause of death in the U.S., after only heart disease and cancer, which are both catchall terms for many distinct diseases. The sheer scale of the tragedy strains the moral imagination."
"Every American who died of COVID left an average of nine close relatives bereaved. Roughly 9 million people — 3 percent of the population — now have a permanent hole in their world that was once filled by a parent, child, sibling, spouse or grandparent."
"Within every social class and educational tier, Black, Hispanic and Indigenous people died at higher rates than white people. … People of color also died at younger ages: In its first year, COVID erased 14 years of progress in narrowing the life-expectancy gap between Black and white Americans."
Richard Keller, a medical historian at the University of Wisconsin at Madison: "Like gun violence, overdose, extreme heat death, heart disease and smoking, [COVID] becomes increasingly associated with behavioral choice and individual responsibility, and therefore increasingly invisible."
Did COVID Precautions Work?: Asks the NYT's David Leonhardt:
"The answer is surprisingly unclear."
"Nationwide, the number of official COVID cases has recently been somewhat higher in heavily Democratic areas than Republican areas. … That comparison doesn't fully answer the question, though, because Democratic areas were also conducting more tests, and the percentage of positive tests tended to be somewhat higher in Republican areas."
"The lack of a clear pattern is itself striking. Remember, not only have Democratic voters been avoiding restaurants and wearing masks; they are also much more likely to be vaccinated and boosted (and vaccines substantially reduce the chances of infection). Combined, these factors seem as if they should have caused large differences in case rates."
"The second lesson is that interventions other than vaccination — like masking and distancing — are less powerful than we might wish. How could this be, given that scientific evidence suggests that mask wearing and social distancing can reduce the spread of a virus?"
The National Center on Education and the Economy: Named Dr. Vicki Phillips as the organization's new CEO.
Cut the Regulations and Allow Microschools to Flourish:Writes Michael Horn in the New York Sun.
TFA: As pandemic complicates recruitment, Teach for America's incoming class expected to hit a 15-year low.
School Counselors and Psychologists Remain Scarce Even as Needs Rise: Via EdWeek.
Blueprint for Youth Suicide Prevention: American Academy of Pediatrics and American Foundation for Suicide Prevention, in collaboration with experts from the National Institute of Mental Health, have created a comprehensive set of resources intended to support pediatric health clinicians in identifying strategies and partnerships to support children and teens at risk for suicide.
Parents Are Getting Access to Student Data, But How Can We Support Them to Use It?: Via Data Quality Campaign.
Their NC School District Was Pandemic-Ready. Here's Why: Really interesting piece from EdWeek.
After-School Programs Are Low on Staff, Leaving Students Unsupervised and Underserved: Via EdWeek.
---
…And on a Reflective Note
Let It Go: Ukrainian girl singing "Let it go" in a shelter.
We see you. We really, really see you. ?? https://t.co/Vhln1MjXpX

— Idina Menzel (@idinamenzel) March 7, 2022

American Idol:
Alabama's Lady K dedicates audition to brother who died by suicide. Moves judges to tears. And leaves them thank you cards.

"It was hard to decide if paying for rent was going to come first or paying for a funeral because we don't have my brother anymore."
I don't want my mom to only think about this. I know I don't want that to be the only significant thing in our life. I'm here to honor him and make my family proud."

West Virginia's Kelsie Dolin's first time singing for people, and she makes Lionel Richie cry

"We are so emotional, we are so overcome because you've been sitting down in West Virginia and you have this pure, beautiful voice that's never been challenged, been pushed, that's never been lifted up and loved on."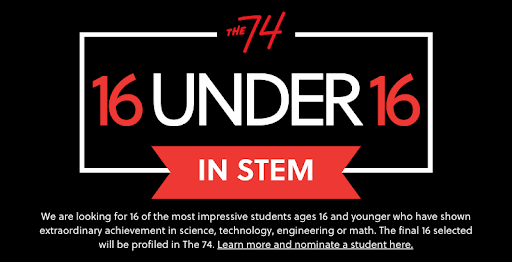 ---
ICYMI @The74
Weekend Reads: In case you missed them, our top five stories of the week:
For even more COVID policy and education news, subscribe to John Bailey's daily briefing via Substack.
Disclosure: John Bailey is an adviser to the Walton Family Foundation, which provides financial support to The 74.
Get stories like these delivered straight to your inbox. Sign up for The 74 Newsletter