'The Wild West': GOP Lawmakers Push to Refuse Billions in Federal School Funds
Fueled by culture war clashes over gender identity and the teaching of American history, the idea amounts to 'political suicide,' some experts say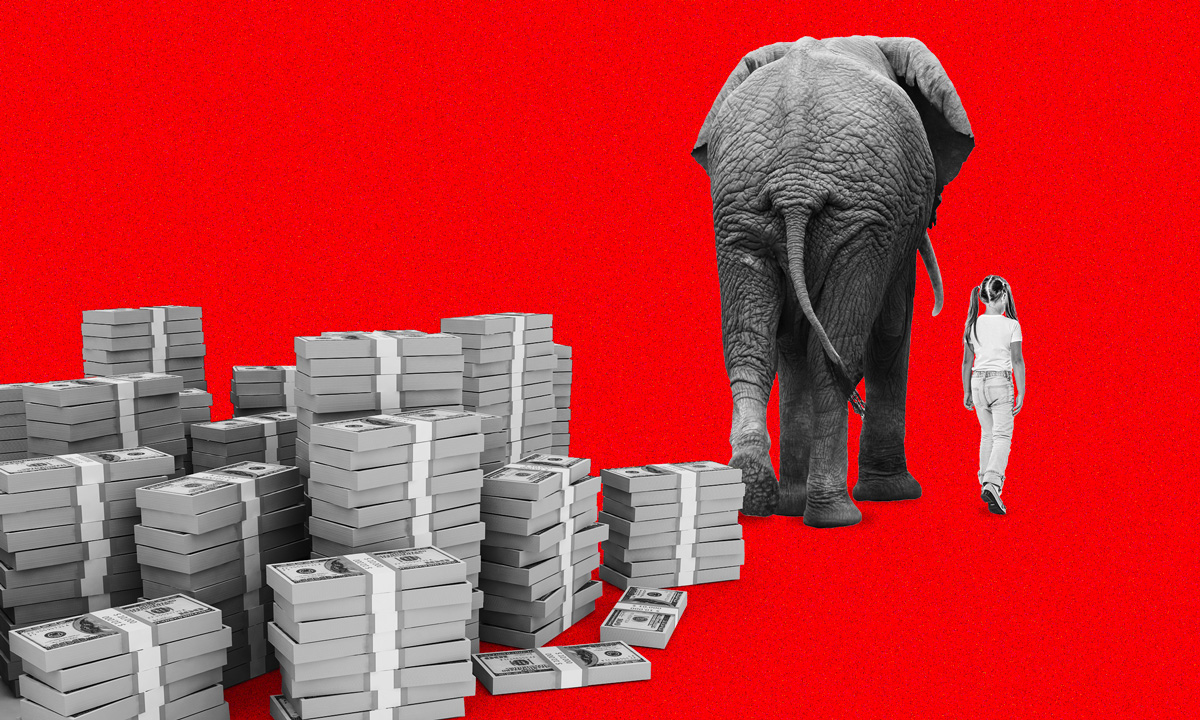 Support The 74's year-end campaign. Make a tax-exempt donation now.
Republican leaders in two states — Tennessee and Oklahoma — have taken steps to cut ties with the U.S. Department of Education, arguing that they'd rather lose billions in federal funding than comply with what they view as onerous mandates from Washington.
In Tennessee, that would mean a loss of roughly $1.8 billion — close to 20% of the state's over $9 billion surplus.
"We're really the first state that can say no and financially not even miss a beat," said Rep. Scott Cepicky, who chairs the state's House Education Instruction Committee and worked with Speaker Cameron Sexton on a bill to create a task force on the issue. Sexton first raised the idea at a speech in February.
Lawmakers, Cepicky said, are motivated by a combination of "overburdensome" federal regulations and concerns that the Biden administration is advancing a liberal agenda on issues ranging from gender identity to the teaching of American history.
"It was pushing the whole [critical race theory] down our throats and the sexual indoctrination of our kids," he said. "Tennessee is just not going to put up with that because we don't have to."
Gov. Bill Lee has said he would consider the idea.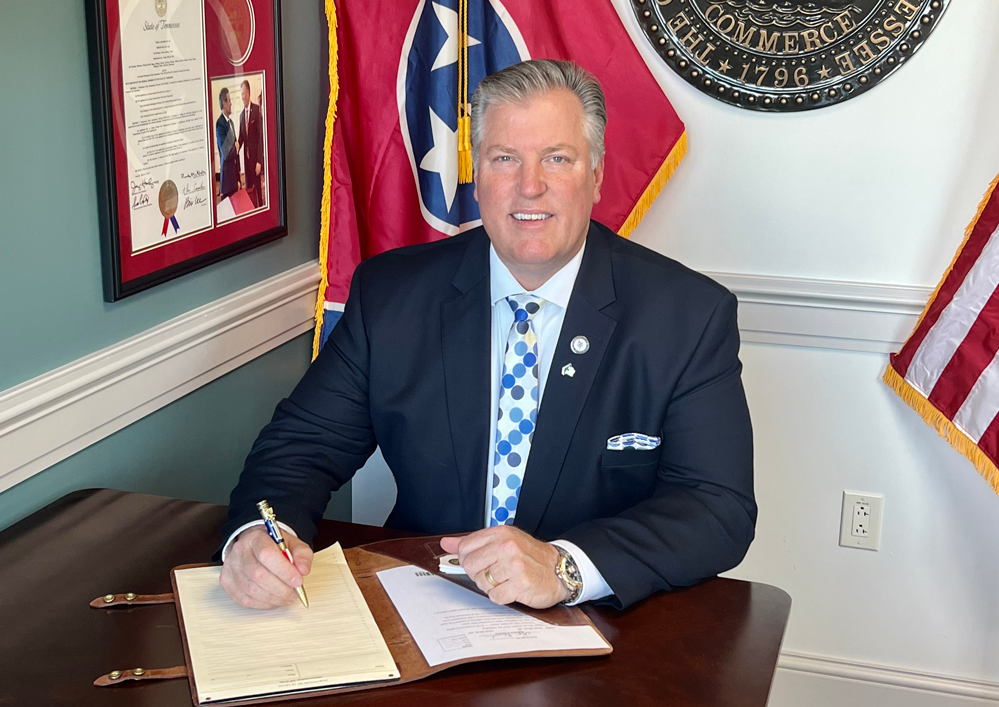 In Oklahoma, meanwhile, state Sen. David Bullard recently made similar remarks, introducing a bill that would phase out federal funding — almost $800 million — over 10 years. The legislation has yet to move out of committee, but conservatives, who continue to call for abolishing the education department, say the idea is one that could spread to other red states. Education advocates say that would especially hurt vulnerable youth who are the primary beneficiaries of federal funding: low-income students and those with disabilities.
Gini Pupo-Walker, executive director of Education Trust-Tennessee, which focuses on reducing education inequities, called the idea "bonkers."
"It would require so much work to unravel all the ways we're connected to federal funds," she said.
While states have threatened to reject education funds in the past, none has ever followed through, and some are skeptical it will happen now.
"Culture wars are one thing. Giving up real money is something else entirely," said Michael Petrilli, president of the right-leaning Thomas B. Fordham Institute. "It would be political suicide to turn down hundreds of milions or billions of dollars for local schools."
Besides, the rules dictating how states use those dollars are far less stringent than they once were, said Petrilli, who served in the George W. Bush administration during the No Child Left Behind era. That's especially true of pandemic relief funds — the largest infusion of one-time federal aid states have ever seen.
Former Education Secretary Margaret Spellings, who led the Education Department during this period, was especially blunt about recent developments.
"It is pretty much the frickin' wild west out here now," said Spellings, who leads Texas 2036, a nonprofit focused on the state's future. "Anyone can do anything. It's the era of local control."
'Federal intrusion'
School districts receive less than 10% of their funding from the federal government, but in large, urban districts with a lot of poor students, the amount of Title I money is significant. Davidson County in Tennessee, which includes the Metro Nashville Public Schools, receives over $50 million in Title I funds for its low-income students. Tulsa Public Schools in Oklahoma receives $22.5 million.
In a strongly worded statement, the U.S. Department of Education suggested states contemplating such legislation should consider its effect on students.
"Any elected leader in any state threatening to reject federal public education funds should have to answer to their local educators and parents in their community about the detrimental impact it would have on their community's education system," the statement said. "Our students need more — not less — to support their academic recovery and address the youth mental health crisis."
For some, the current debate stirs a sense of deja vu. Almost 20 years ago, NCLB's passage — which set up strict new testing and accountability requirements — led to a standoff between the U.S. Department of Education and Utah, and offered a vivid example of the difficulty in cutting federal ties. 
State lawmakers objected to NCLB's requirement to use end-of-year test scores to determine which schools didn't make sufficient academic progress, subjecting them to consequences ranging from school choice options for families to state intervention. 
Utah leaders instead wanted to test students twice — in the fall and spring — and base accountability measures on growth over time in reading and math. Former Rep. Steve Mascaro told a reporter the department could "take the stinking money and go back to Washington."
"NCLB was, in my mind, and in the minds of many Utah legislators, the biggest federal intrusion in public education ever," former Superintendent Patti Harrington told The 74. "Educators were in a well-deserved uproar about the law."
Ultimately, the department allowed Utah's proposal, and the state never stopped receiving federal funds.
"We got to a place where the plan was negotiated to the satisfaction on both sides," Spellings said.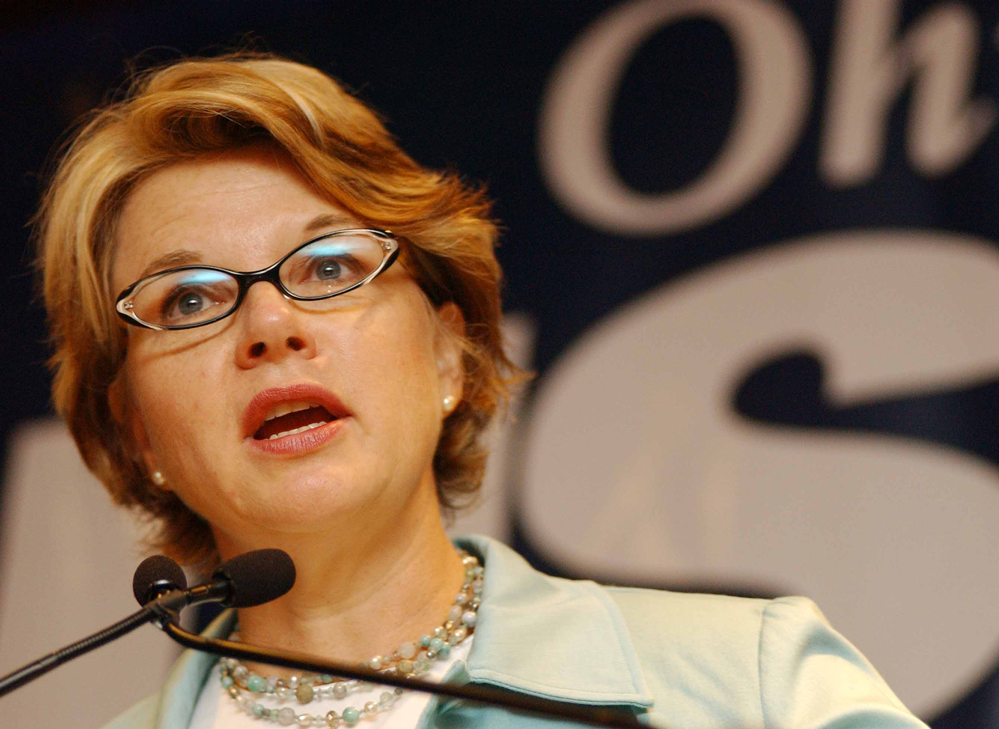 She suggested that Education Secretary Miguel Cardona reach out to lawmakers in Tennessee and Oklahoma to ask what they're "aggrieved about."
In Tennessee, Cepicky said the Biden administration's executive order prohibiting discrimination on the basis of gender identity and sexual orientation is part of it. The U.S. Department of Agriculture issued a May 2022 letter saying the order extends to school meal programs.
But the state considered the interpretation an example of government overreach and sued the administration last summer in federal court, along with 20 other states. 
Tennessee risks losing federal funds anyway if it passes legislation that would restrict defining sex in state law to one's gender assigned at birth. The Senate has already approved the bill, which would bar transgender students from changing their birth certificates. According to the legislature's Fiscal Review Committee, the proposed definition would affect roughly $1.3 billion in federal education funding because it would conflict with President Joe Biden's executive order prohibiting discrimination based on gender equity and sexual orientation in federal programs. 
Two other states, Montana and Oklahoma, passed similar laws. The Education Department did not comment on the Tennessee proposal.
While Tennessee currently has enough money to cover a potential loss in federal funds, some education advocates said that will change when the state's surplus dries up.
"My concern is to make sure that everything is fully funded and we don't get put on the chopping block," said J.C. Bowman, executive director and CEO of the non-union Professional Educators of Tennessee.
Cepicky said the state plans to first ask the department to offer the funds in the form of a block grant, with the promise that any savings realized by delivering education "the Tennessee way" would be returned to the federal government. That's already the way the state handles its Medicaid program, TennCare.
In the likely event the department refuses, the next step would be a letter outlining the state's plan to transition off federal funds in three years — an action that he said would create a "domino effect."
"If Tennessee gets out, what kind of pressure does that put on Florida and DeSantis? What kind of pressure on Abbott in Texas?" he said. "They are scared to death in Washington."
Bullard in Oklahoma didn't return calls seeking comment. While his bill hasn't moved, the idea has support from at least one member of the state's Congressional delegation.
Quoting Thomas Jefferson, Oklahoma Rep. Josh Brecheen addressed the issue last week during the House debate on the Republican Parents Bill of Rights.
"We need to follow the advice of our founding fathers," he said "Put this back in the hands of our state, and they can determine what is happening in the classroom." 
Support The 74's year-end campaign. Make a tax-exempt donation now.