The Week in COVID & Education Policy: Summer School Study Shows Big Gains, Outbreaks Point to Dangers of Indoor Sports & 19 Other Key Updates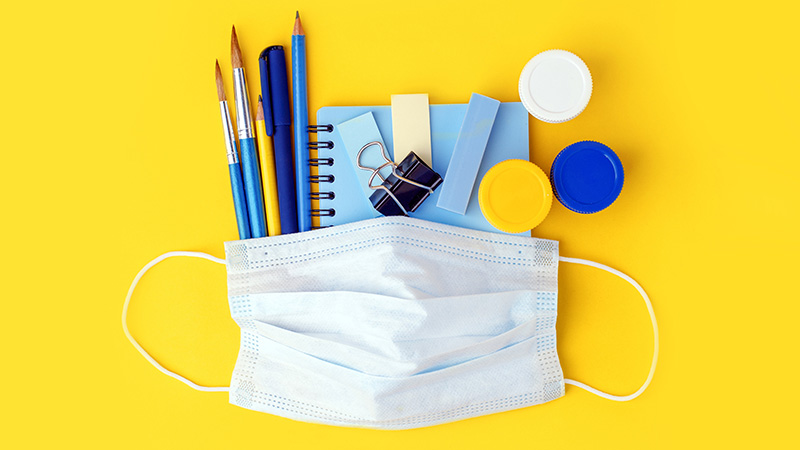 This is our weekly briefing on how the pandemic is shaping schools and education policy vetted, as always, by AEI Visiting Fellow John Bailey. Click here to see the full archive. Get this weekly roundup, as well as rolling daily updates, delivered straight to your inbox — sign up for The 74 Newsletter.
The Impact of Summer Learning Programs on Low-Income Children's Mathematics Achievement, via EdWorking Paper
"We present results from a meta-analysis of 37 experimental and quasi-experimental studies of summer programs in mathematics for children in grades pre-K-12, examining what resources and characteristics relate to stronger student achievement, attainment and social-emotional and behavioral outcomes."
Conclusion: "Children who participated in summer programs that included mathematics lessons and activities enjoyed significant improvements in mathematics learning as well as social-behavioral outcomes."
"A simple calculation suggests that the cost-benefit payoff of summer school may be one-third greater than a class-size reduction in terms of boosting student achievement."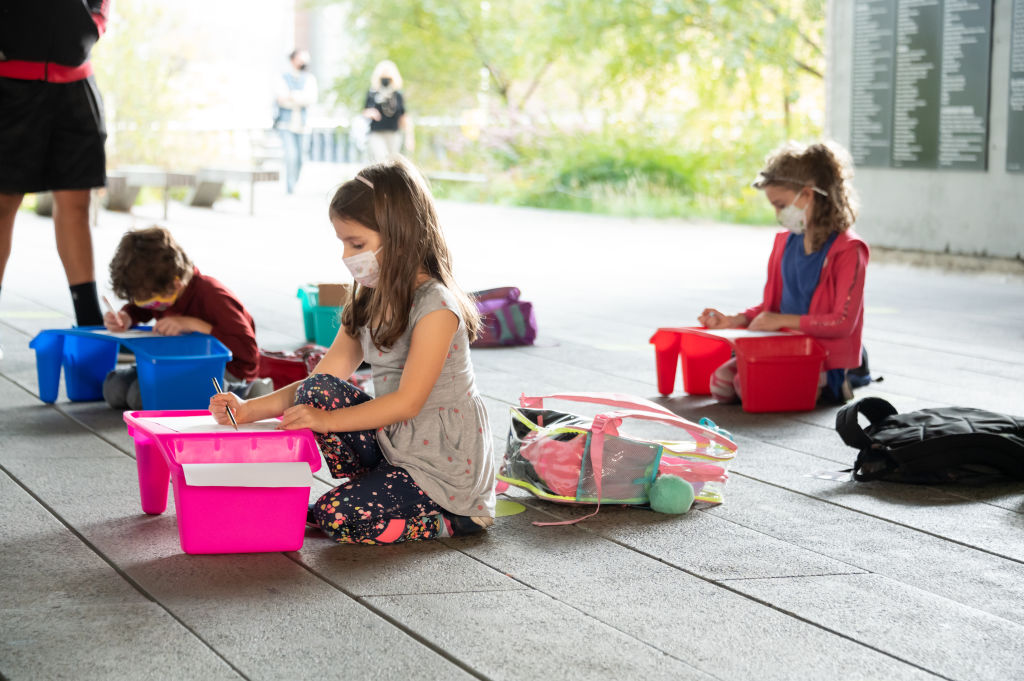 April 23, 2021 — The Big Three
Pandemic Learning Loss Can Be a Post-Pandemic Opportunity for Education Reforms, writes Paul Reville in The Boston Globe.
"The most urgent business is reconnecting children with their teachers and peers, rebuilding fractured relationships, restoring trust, reigniting inspiration, and rekindling hope and motivation."
"Meeting these challenges will require a major strategic pivot for the education system and the prioritization of strategies like home visits that include personalized teacher-family and teacher-student meetings, intensified social and emotional supports, as well as after-school and summer enrichment programs focused on fun, relationships and activity."
"Start with reconnecting, relationships, activity and inspiration. Build toward individualization and success plans. One size doesn't fit all. Let educators drive a major, personalizing, humanizing reform in education, one that truly and immediately focuses on advancing the well-being of our children."
U.S. Department of Education: Released the state plan application that will support states in describing how they will use resources under the American Rescue Plan Elementary and Secondary School Emergency Relief fund. (See the template)
Read the Interim Final Rule, which — among other issues — outlines the public consultative/commenting process states and schools must use to gather input on their plans. Comments are due May 24.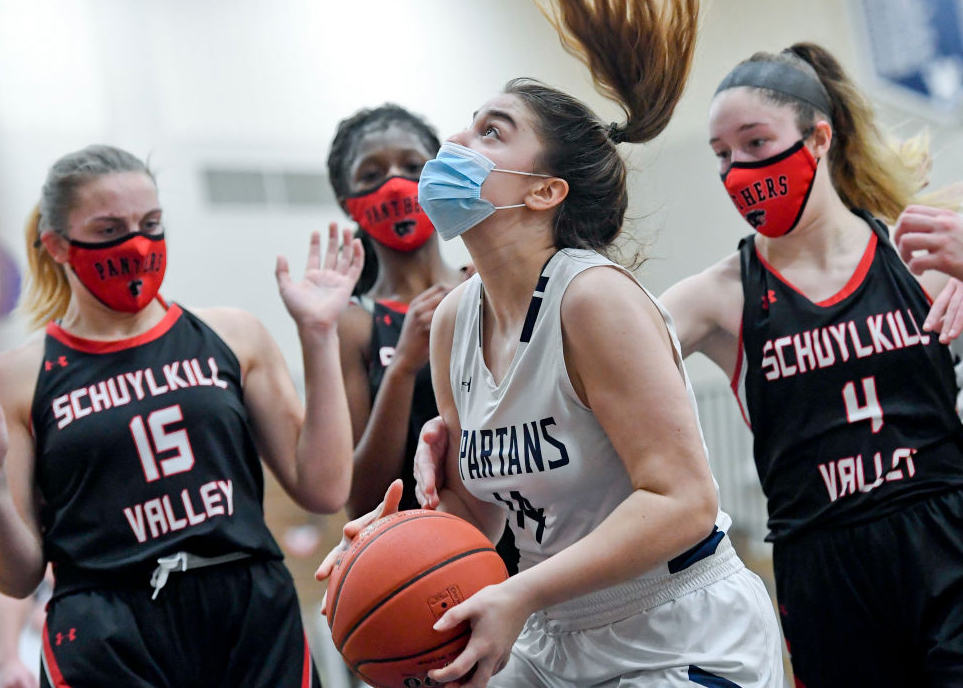 Indoor School Sports Most Likely to Spread COVID-19: A study in an Atlanta school district revealed that the highest secondary COVID-19 attack rates were in indoor, high-contact sports settings (23.8 percent), staff meetings or lunches (18.2 percent) and elementary school classrooms (9.5 percent), and that staff were more susceptible to COVID-19 than students were.
City & State News
New Jersey: The Overdeck Family Foundation, in conjunction with the New Jersey Pandemic Relief Fund, is partnering with The College of New Jersey's School of Education to launch the NJ Summer Tutoring Corps Program, an eight-week program that "will provide tutoring this summer for thousands of K-5 students who have experienced pandemic-related learning loss. Kids in groups of 3-4 will meet with a tutor for three hours a week beginning in late June." (Read an Interview with Laura Overdeck. More from Tap Into Newark)
West Virginia: School systems plan robust, innovative summer programs.
"54 of the state's 55 school systems applied for money from the state's discretionary CARES Act funding through the Summer Opportunities for Learning and Engagement (SOLE) Grant program, which is designed to pay for summer remediation programs that will target learning loss caused by the pandemic."
"90 percent of the funding that we allocated to the counties is going directly to services for the students," a state education department official said. (Read more from WVNews)
Arizona: State Superintendent of Public Instruction Kathy Hoffman announced she's allocating $21.3 million to hire more school counselors and social workers statewide as part of the School Safety Grant program
Connecticut: Gov. Ned Lamont announced that public schools will be integrating a curriculum called TeachRock, the brainchild of Rock & Roll Hall of Famer Steven Van Zandt and his nonprofit organization, the Rock and Roll Forever Foundation.
Washington, D.C.: D.C. is expanding in-person learning. But most of the new seats will be in the city's wealthiest schools: "The school system plans to add more than 4,100 seats for the quarter. Just 48 of those seats will be in Wards 7 and 8 — the areas of the city with the highest concentrations of poverty."
COVID-19 Research
Schools Can Open Safely during COVID-19, Latest Evidence Shows: Via Scientific American
"More than a year after schools around the country first shut down, many experts agree they can remain open safely if they implement measures such as mask wearing, physical distancing and good ventilation."
"Evidence suggests that the benefits of having kids in school — with precautions in place — strongly outweigh the risks, especially now that most teachers have been vaccinated."
"Perhaps the most important measure schools can take to keep kids and staff safe is the universal use of face masks at all times, except when eating or drinking."
Belgium: The Belgian Pediatric COVID-19 Task Force said fully reopening schools should remain a priority to safeguard the mental health of children in the long run.
Vaccine Requirements: Two-thirds of Americans support COVID-19 vaccination requirements for college students, according to a YouGov poll.
Federal News
U.S. Food and Drug Administration: Announced a faster process for authorizing pooled testing, which increases options for school screening programs and others.
U.S. Department of Agriculture: Extended the school meal program known as Seamless Summer Option through June 2022 to support reopened schools this fall.
National Institutes of Health: The Rapid Acceleration of Diagnostics Underserved Populations program is awarding up to $33 million over two years to fund projects at 10 institutions across eight states to build evidence on safely returning students, teachers and support staff to in-person school in areas with vulnerable and underserved populations.
White House and Treasury: Announced a COVID Paid Leave Tax Credit to help employers support employees with taking time off to get vaccinated. (Read the Treasury fact sheet)
Viewpoints
Parents of Black and Hispanic Kids Are More Hesitant on In-Person School. Show Them It's Safe: USA Today OpEd from Vladimir Kogan and Nat Malkus (and accompanying AEI paper)
"Crucially, the two sides of the story — families' access to open schools and their hesitancy to return — are strongly related. According to a new analysis of Understanding America Survey data, the single best predictor of whether parents are willing to send their children back to schools is whether their own school reopened. That's right, districts' decisions to reopen schools could shape their parents' attitudes on reopening schools as much as they are shaped by them. This means that districts have a more profound influence on actually returning students to classrooms than previously thought."
"If families of color continue to opt out of in-person learning at higher rates — including next fall when full-time in-person schooling (hopefully) becomes the default — the pandemic-fueled growth in achievement gaps will continue. To avoid that, education leaders need to act decisively and act now to reopen schools for all students and — even more challenging — persuade parents to trust that in-person learning can be done safely. Building that trust requires a three-pronged approach."

"First, reopen confidently and learn from the schools that have made in-person learning work."
"Second, reopen as soon as possible. With vaccine availability high and the risks to students low, there are few justifiable excuses for continued delay."
"Third, and most important, show — don't just tell — parents that schools are safe."
Is Hybrid Homeschooling the Future of Education? Rick Hess interviews Mike McShane for Education Week.
"Put simply, hybrid home schools enroll children in a traditional brick-and-mortar school for part of the week, and students learn from home for part of the week," McShane said.
With hybrid homeschooling, many families "find themselves getting the best of homeschooling — for instance, the personalized attention, the supportive environment, more control over what is learned — and the best of traditional schooling — community, socialization, expertise, extracurriculars and so on."
7 Things Black Parents Can Do to Make Sure Their Child Will Thrive at School: Isis Spann at The 74
Youth Voice: What Boston students want you to know about school during the COVID-19 pandemic
Irrational COVID-19 Fears: The New York Times's David Leonhardt examines how we think about risk. "Victory over COVID will not involve its elimination. Victory will instead mean turning it into the sort of danger that plane crashes or shark attacks present — too small to be worth reordering our lives."
Education Tragedy in Los Angeles, by The Wall Street Journal Editorial Board: "Throughout the fall 2020 semester … elementary-school students in L.A. received fewer than two hours a day of synchronous instruction on average." And yet a new report shows thousands of students were "consistently disengaged" in fall 2020.
… And on a Lighter Note
Dog Wins Relay Race: At a Utah high school track meet (video)
"A dog is seen breaking loose from its owner near the final turn, then immediately passing the second-, third- and fourth-place runners. The dog sprinted to catch up with Gracie Laney, who was surprised to find out she had a competitor at her heels."
"'At first, I thought it was another runner and I was surprised because we had a pretty good lead,' Laney told KSL. 'As it got closer, I thought, "That's too small to be a person," and then I noticed it was a dog.'"
ICYMI @The74
Weekend Reads: In case you missed them, our top five stories of the week:
Disclosure: John Bailey is an adviser to the Walton Family Foundation, which provides financial support to The 74.
Support The 74's year-end campaign. Make a tax-exempt donation now.