The Rise of Gameschooling: New Virtual Convention to Celebrate Students & Game Designers Finding Fun Ways to Learn
Online education platform Outschool is throwing its first-ever GameCon, celebrating gaming in all forms: board games, video games, role play & more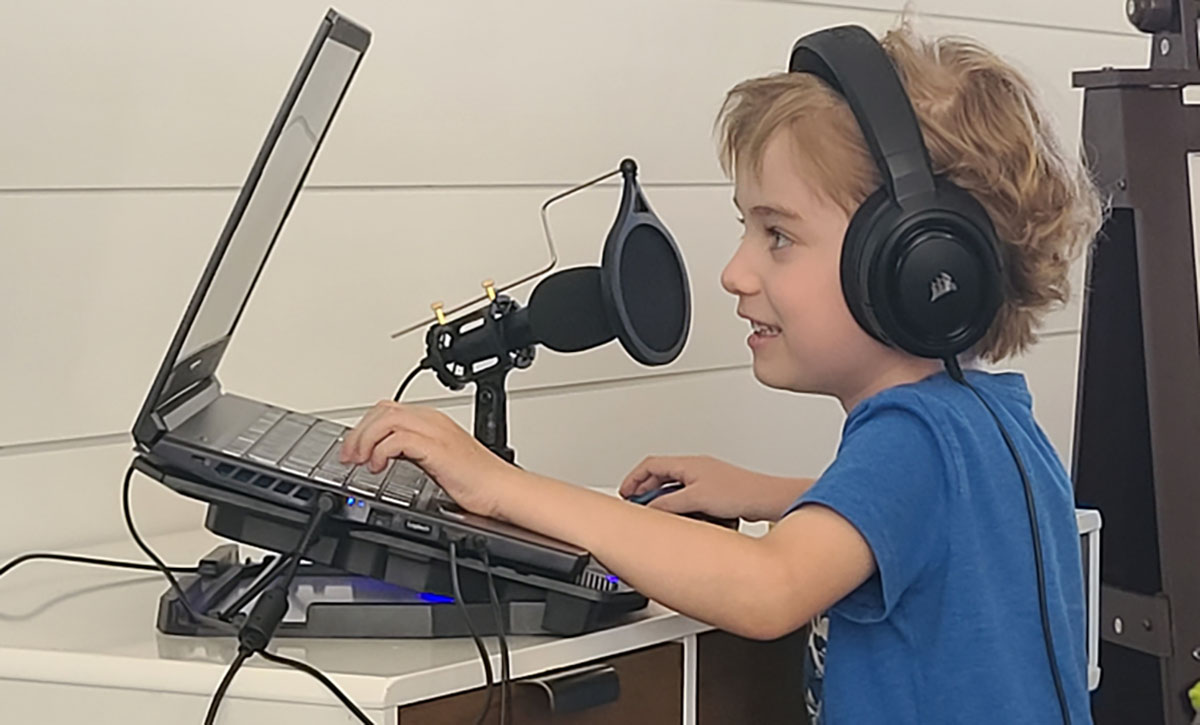 Support The 74's year-end campaign. Make a tax-exempt donation now.
Amid COVID's disruptions to education and the accompanying rise in both homeschooling and families seeking outside-the-classroom supplements to help kids catch up, "gameschooling" is having a moment.
Combining core educational concepts with the challenges, community and excitement of competitive gaming, gameschooling empowers parents and educators to find fun ways to teach kids with varying learning styles. Minecraft and Roblox were popular prior to the pandemic when it came to teaching kids about everything from math and architecture to social skills, but the explosion of interest and alternatives over the past two and a half years has seen a new generation of students pair their workbooks and assignments with online meetups.
Now there's a national convention for that. 
This weekend, the online education platform Outschool is organizing its first-ever GameCon, celebrating "gaming in all its forms: board games, video games, role play and more." Running Friday through Sunday with a wide array of $1 sessions (the credit card ensures a parent has signed up the student), the gathering has carved out numerous opportunities for kids to go deep on specific games and to connect with industry professionals, as well as sessions that will allow kids to connect with a broader learner community and parents to talk with their peers about how games are being used to advance student skills.
Some of the official attendees across the various stages will include representatives from LEGO Masters, Roblox and EA. The broader hopes for Outschool organizers: To inspire students to pursue their passions and network with like-minded peers through classes, games, tournaments and connections forged in special sessions with educators as well as gamers, artists, creators and industry professionals.
"This is all about co-creating with learners," said Fernando Tarango, Outschool's lead community organizer for GameCon. ""We want to create an experience to inspire learners to continue their passions, find their next passions and dig in at a high level."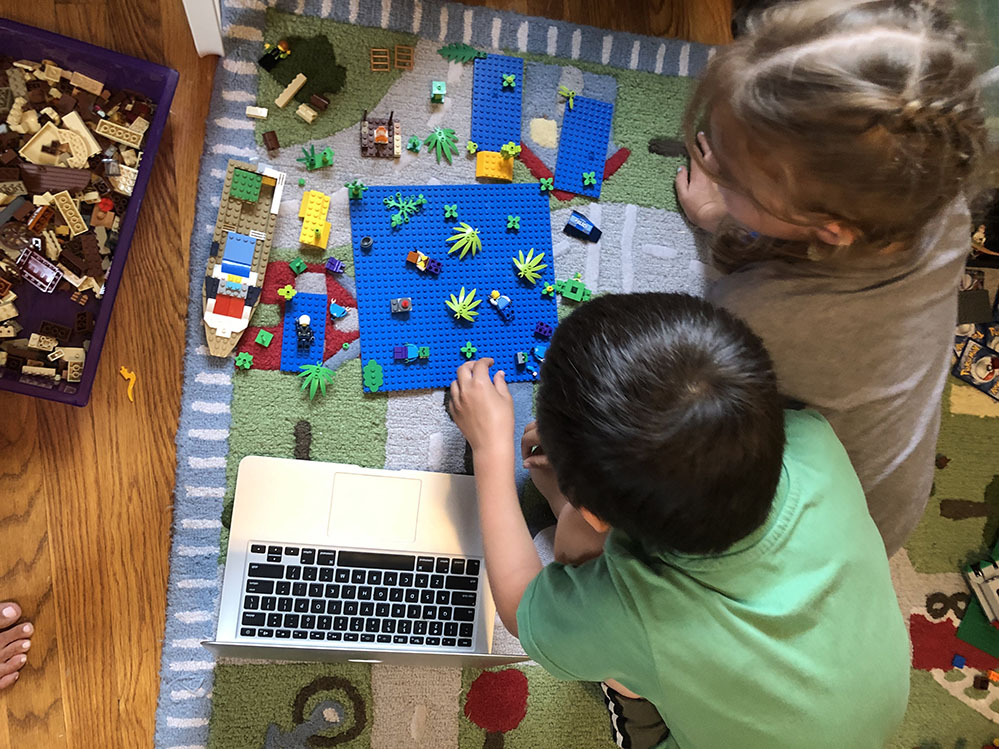 Designed for attendees ages 5 through 18, from kindergarten through high school, Outschool expects more than 2,000 students to participate in the virtual event. Any learner can join individual sessions after a parent signs them up and GameCon organizers emphasize that this is designed to be an interactive community event.
"We will have a who's who in gaming panels, trying to mimic the energy of an actual gaming convention," Tarango says. Along with the speakers, expect to find Smash Brother tournaments, Minecraft servers, industry panels, artist galleries and a range of events meant to capture the energy found at an in-person convention.
Launched in 2017, Outschool calls itself the Netflix of learning, a live online platform connecting students from around the world to other students and teachers in an array of classes that cover everything from core subjects to niche and creative interests. By building an interactive online model, Outschool gives students access both to teachers excited about subjects and to other students with the same interests, creating an online setting with a better than 80 percent attendance rate for classes that can range from one-offs to an entire semester in length.
At its launch, Outschool catered largely to homeschool students, but as conditions in schools have changed during the pandemic and the marketplace has grown, the platform has seen more families choosing classes after school, on weekends and throughout the summer. Some partnerships have also been forged with classrooms in innovative schools, as students in select programs can now also earn credits from Outschool curriculum.
Outschool, named Inc. Magazine's fastest growing education company in 2021, has seen class bookings increase 20-fold from 2019 to 2021 and now serves over 60,000 active learners per month. With over 115,000 available classes, Outschool has grown from 40 employees to over 150 during the pandemic. The group also started Outschool.org to help those who may not be able to afford Outschool classes, and have provided more than $3.5 million in free enrollments since the program began in 2020.
Zakariya Awan, a 13-year-old Outschool participant in Tennessee, will be one of the GameCon participants, taking part in a public large-format interview with a group of friends. This session represents the influence of teenagers as online content creators. Awan says getting together online with friends across the country to create, whether music for a YouTube series or a new Minecraft world, offers a fun chance to commiserate and channel creativity. GameCon offers an opportunity to spread the word — and the joy.
"I'm excited about all this cool stuff I get to do," Awan says. "That is very fun. I could be making music for something in a video game with all my friends or using art. All my friends do the same and we get together on Discord to talk about what to do next, what to build next. It is very cool."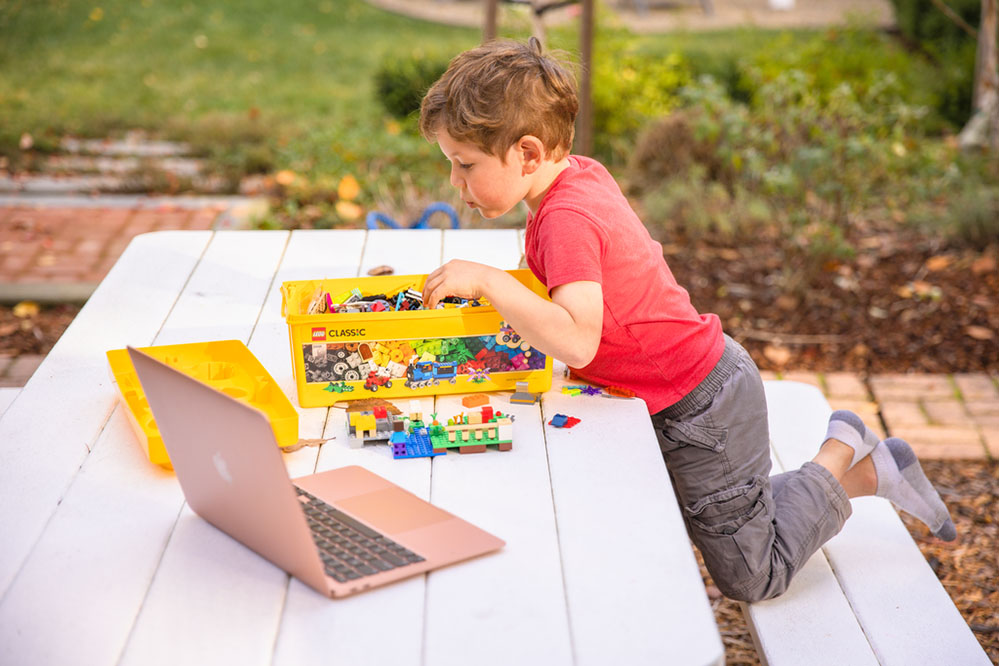 Tarango says he expects thousands of learners like Awan will get a chance to connect with peers, learn about new games, and forge new friendships through GameCon. "I imagine these are mostly going to be individual learners pursuing their own passions," he says. "When kids are playing, they are learning. If they are playing together, they are learning together."
Michelle Brooks, a LEGO Masters season two contestant, brings a touch of celebrity to the event. "It's really neat for me to be part of an online learning model," she says. "It's something that has been a huge part of my family's new way of schooling. This is also around the same time that my kids really embraced the world of gaming."
Brooks says gaming became an important way to keep her kids connected to others during the pandemic and her LEGO Masters experience has given her a new perspective on using play as education. From her own retail store to teaching a LEGO elective at a hybrid school for sixth through eighth graders to connecting with people through conventions, she has "loved being able to share my art and love of building in these settings."
"I absolutely think gaming is a valuable education tool because it teaches a whole host of skills, including strategy, teamwork, conflict resolution and creativity," Brooks says. "We really encourage being creative in our home and gaming is an incredible medium to explore creativity."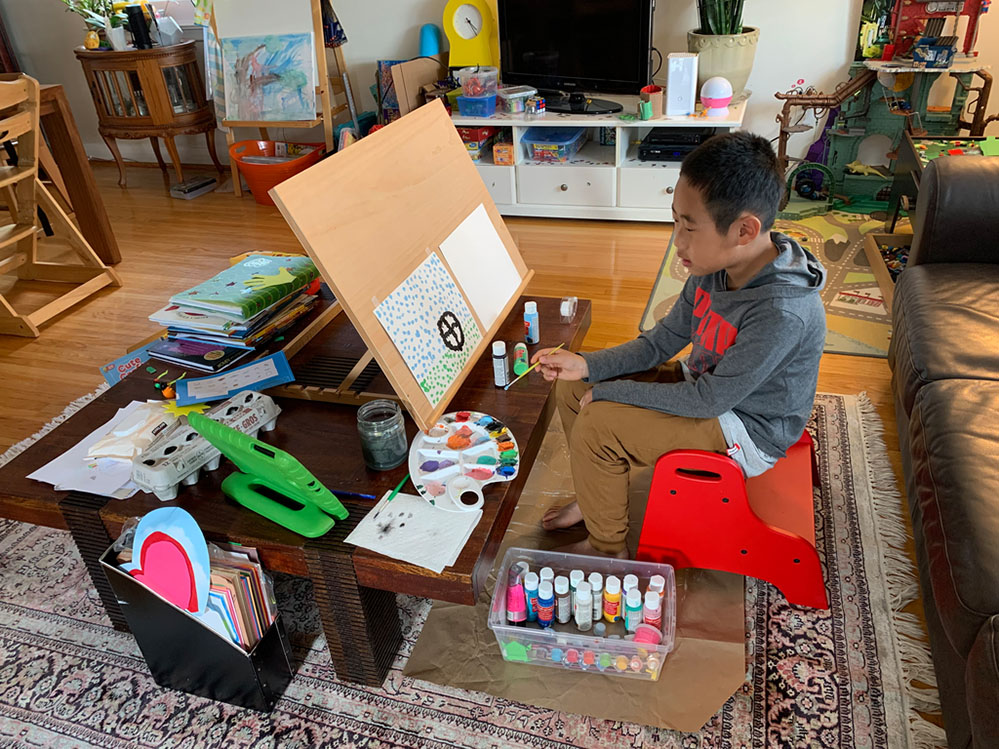 The GameCon gathering features a mix of side stages for juniors, tweens and teens, along with multiple public lobbies where learners can interact directly with others. The "Main Stage" opportunities run from 9 a.m. to 5 p.m. Pacific time throughout the three-day event and focus on both gaming (Super Smash Bros. and Minecraft are proving to be two popular options) sessions that can be of use to creators.
Organizers hope the dual focus on gaming — both with tournaments and Minecraft servers — and content creation will provide various opportunities for play, learning and networking. The main stage will spotlight Super Smash Bros. and Minecraft each day of GameCon, alongside opportunities to learn more about LEGO Masters and Roblox from key names in the gaming industry, as well as other kids who play regularly.
Outschool also hopes GameCon can highlight the long-term educational and career benefits of play-based learning. "Being at Outschool has opened my eyes to innovative ways educators are using video games to chess to card games to magic tricks," Tarango says, "a whole way of using games and fun to drive that love for learning."
Here's the full GameCon 2022 program: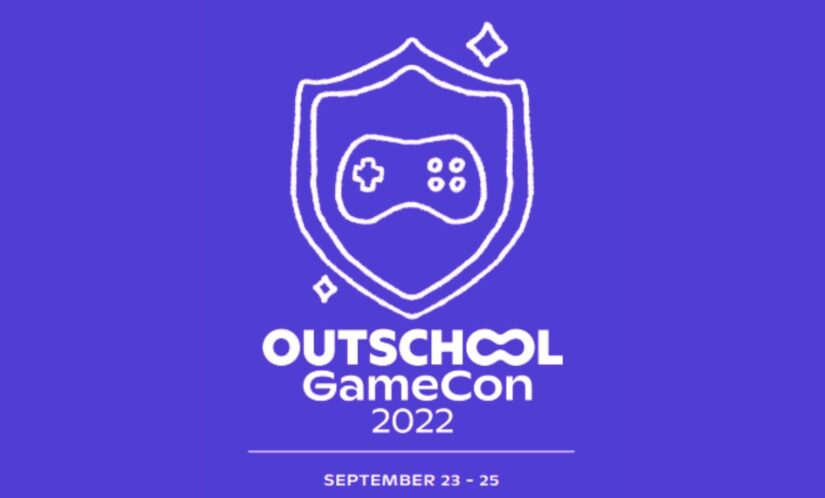 Support The 74's year-end campaign. Make a tax-exempt donation now.