The New Face of Homeschooling: Less Religious and Conservative, More Focused on Quality
Recent survey finds the 'hot mess' of pandemic schooling expanded acceptance (and rationales) for learning at home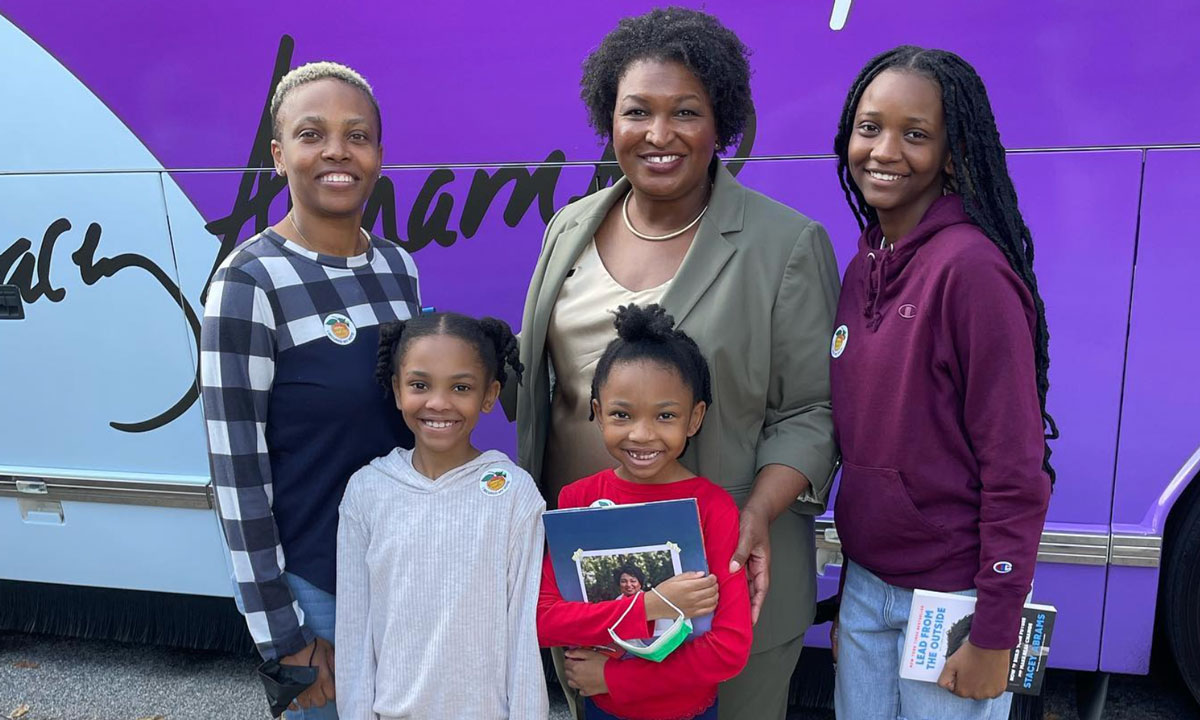 Support The 74's year-end campaign. Make a tax-exempt donation now.
By the time LaToya Brooks began homeschooling her three daughters last fall, the Atlanta mother had to ask herself: Why didn't I do this sooner?
A former public school band teacher, Brooks said she was largely inspired by the grim pandemic realities of her kids' schooling: Her 7-year-old, born late in the year, was stuck in kindergarten even though she knew the alphabet and could already read. Her 9-year-old was being bullied at a private Christian school, while her oldest, a 16-year-old rising film and TV actress, was simply too busy for typical school calendars.
"At the end of last school year, I was like, 'I don't think I can do this again,'" Brooks said.
So she quit her job — her husband still teaches music — and began homeschooling all three girls.
Brooks' experiences sync with those of many parents who have turned to homeschooling since the pandemic. A November survey from the online education platform Outschool found that this group is increasingly concerned about the quality of education their kids are getting in school. They're also more likely to be politically centrist or liberal and less likely to homeschool for religious reasons.
Other recent research suggests that they're also more likely to be non-white: The U.S. Census Bureau in 2021 reported that homeschooling among Black families exploded in the school year following the start of the pandemic, from 3.3% in spring 2020 to 16.1% that fall.
In the Outschool survey, which tapped 622 homeschool families in August, Black families comprised 9% of respondents, but the results didn't probe whether there has been a rise in these families. The survey did find, however, that parents' concerns around racism in school during the pandemic rose: Among pre-pandemic homeschoolers in the survey, just 2% said racism was their No. 1 reason for leaving school; among newer homeschoolers, the figure was 5%.
And it found that the reasons families began homeschooling in the past year are "shifting away from being a values-driven decision to an environment-driven decision."
Among other findings:
12% of new homeschooling parents said their decision was primarily because their child's neurodiversity wasn't supported in traditional schools, up from 7% before the pandemic;
Just 1% of new homeschooling parents said their No. 1 reason was based on religious beliefs, down from 14% of parents already homeschooling who said the same;
47% of new homeschoolers described themselves as "progressive" or "liberal," up from 32%;
6% of new homeschoolers said they had conservative views vs. 27% of pre-Covid homeschoolers.
Significantly, few parents said their decision, either in 2020 or 2022, was based on politically charged issues such as vaccines or schools' political stances.
Traditional schools' 'hot mess'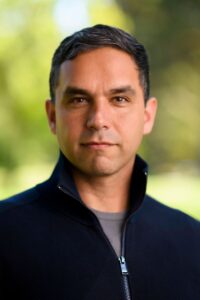 Outschool co-founder Amir Nathoo said the findings suggest that parents are homeschooling for many reasons, including having children whose learning differences "weren't being satisfied by the local school."
Homeschooling families have traditionally valued its flexibility, Nathoo said. "But now what we're seeing come bubbling up is just: Pure quality is a top concern."
Alessa Giampaolo Keener, who directs the Maryland Homeschool Association, said the pandemic "changed a lot about homeschooling," including the number of families willing to give it a try: In March 2020, just before widespread school closures, she counted fewer than 28,000 homeschoolers statewide. That figure now stands at about 45,000.
Keener noted that the recent uptick, especially in Black homeschoolers, stems from many public schools being caught "completely unprepared" in 2020. Educators "absolutely did the best that they could, given the circumstances. But it was a hot mess for a lot of kids."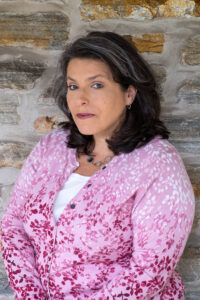 Tracking homeschooling is a bit slippery. The National Home Education Research Institute in September said about 6% of school-aged children, or 3.1 million students, homeschooled in the 2021-2022 school year, up from 2.5 million in spring 2019.
The journal Education Next, using Census Bureau data, in February reported that the percentage of U.S. households with at least one child being homeschooled essentially doubled from spring 2020 to fall 2020, from 5.4% to 11.1%.
Many of these parents said they were finding education at home "to be an exhausting undertaking." One-fourth said they didn't plan to continue.
But Alex Spurrier, who studies policy at the consulting firm Bellwether, said recent polling shows the pandemic has helped break a kind of psychological link in parents' minds between education and a five-day, in-person school week. For many families, learning from home "worked really well and probably opened their eyes to a different way forward."
As a result, he said, "it doesn't look like we're on a path to heading back" to pre-pandemic ideas about homeschooling.
One-on-one attention, bullying trump religious reasons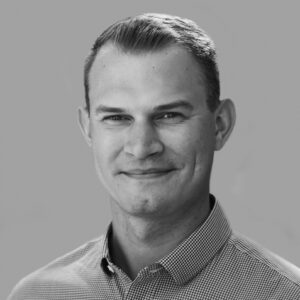 Michael McShane, director of national research for the research and advocacy group EdChoice, said the Outschool findings echo research his organization has done recently.
"When we asked people why they homeschool, things like religious reasons or political reasons, those were at the bottom of the list," he said. At the top: School shootings, bullying, school violence, and wanting more one-on-one attention for their children.
McShane said his school choice work has changed his outlook on things like the socialization that homeschoolers enjoy. His conversations with their parents shine a light on the often "tremendously negative" experiences many students have had in school. "I can't tell you how many parents were like, 'Let me tell you about the socialization my kid got: It was getting the crap beaten out of them,'" he said.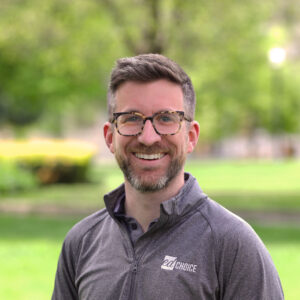 Homeschooling researchers have also long noted that a top reason Black families often give for turning to homeschooling is racism in schools — particularly against young boys of color. Black homeschoolers, McShane said, often say they "just didn't think their schools were respecting them, or respecting their kids, or treating them fairly. And so they wanted to kind of strike out on their own."
Bellwether's Spurrier said more families are likely interested in more flexible learning environments like homeschooling or microschools if the barriers to entry are lower. He's keeping an eye on places like Arizona and West Virginia, which are both experimenting with generous education savings accounts for families.
Singing, dancing, being kind
In Atlanta, Brooks has discovered an extensive network focused on helping Black homeschoolers thrive — she has even begun posting humorous videos that encourage other Black homeschool moms. "It's been awesome, just being able to talk to people that look like me, that are probably going through the same thing."
Like many families find, homeschooling has allowed her kids to focus less on grades and more on interests.
Brooks now posts joyous TikTok and Instagram videos of herself and her kids as they sing, dance, take field trips, and meet people like Georgia gubernatorial candidate Stacey Abrams at public events. They've lately been trying out advanced harmonies in an informal family a capella group.
Brooks said she's also able to focus more on character education, a top priority that she said doesn't get much love in school.
"We learn how to have conversations with each other," Brooks said. "And I've seen from the beginning of the school year til now that they've changed drastically. They'll catch themselves if they're not being nice to their sister. They're like, 'I'm sorry, I didn't mean to yell like that.' Those kinds of things are happening without me telling them. And so I just know for sure it's working."
Support The 74's year-end campaign. Make a tax-exempt donation now.