Fueled by Pandemic, Homeschool 'Hybrids' Gain Traction With Middle-Class Parents
The programs, which mix in-person classes with learning at home, are finding an audience, particularly among religious families
By Greg Toppo | October 12, 2022
Rosario Reilly didn't set out to be an educational publisher — she just wanted to give her kids a classical education that respected their Catholic faith.
In 2009, the mother of five in Manassas, Virginia, began assembling a homeschool curriculum eventually named Aquinas Learning. Thirteen years later, the program now serves about 160 area students in grades K-12, who show up in uniform to a local center one day a week.
Students partake in a variety of classes, as well as P.E., lunch, and the like. But the other four days of the week they learn at home.
Reilly said Aquinas exploded amid COVID, after "everybody saw what we saw back in the early 2000s."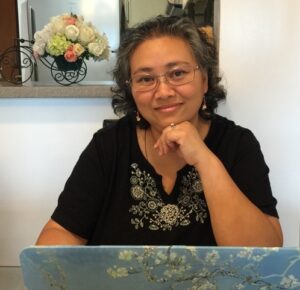 Since the start of the pandemic, public school enrollment has crashed — between fall 2019 and 2020, it dropped by 1.4 million students, or 3 percent, the largest single-year decline since World War II, according to federal data released last spring. While educators are trying to figure out how to bring these families back, researchers are starting to find them persisting in unusual spaces. Many are relying on a type of homeschooling made popular when school closures became widespread in 2020.
But as Reilly's success suggests, hybrid homeschooling has been around for decades. Now the sector even has its own research center, based at Kennesaw State University, northwest of Atlanta.
Eric Wearne, who founded it, began studying what he calls "hybrid" schools about seven years ago — he defines hybrids differently than most observers, not as a mix of online and live instruction, but as programs that meet in-person for fewer than five full days per week, with students typically home-schooled the rest of the week.
The schools also decide upon most or all of the curriculum, though varying levels of instruction and grading may be done by parents. And they're more formal than learning pods or microschools. About 60 percent to 70 percent are private, according to Wearne.
He says schools like Reilly's in Virginia are now engaging middle-class families in a different kind of school choice that's more flexible, informal and — at $4,158 for average tuition, according to Wearne — more affordable than the typical private school.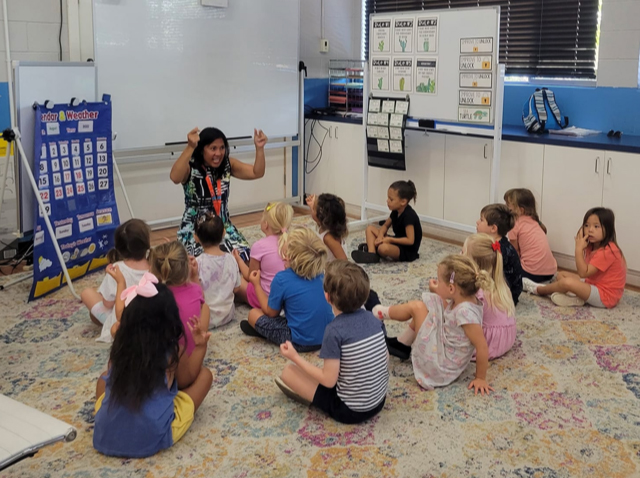 The biggest challenge, however, may be figuring out a way to make it work more broadly for families who got fed up with the kind of remote schooling that emerged during the pandemic — and to persuade public school advocates that it's not eroding support or trust in traditional schooling.
A longtime school choice scholar, Wearne began getting curious about hybrid schools after he and his wife sent the oldest of their seven children to a small Catholic program.
It served K-8 students, and when parents there began looking into starting a high school, Wearne and his wife, both high school teachers in a previous life, decided to help out.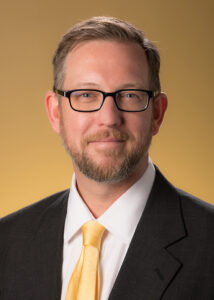 That was in 2012, and soon Wearne began writing about hybrid schools "just because I thought it was kind of a niche or boutique kind of answer to school choice.""
He found that most hybrids were private and church-based, though a few charter and district schools were experimenting with the model. The earliest hybrid schools coincided roughly with the rise of charter laws in the early 1990s.
By 2020, he'd learned enough to compile his research into a book manuscript, which he handed to his publisher that March.
Also in March 2020: The pandemic closed virtually every school in America. Over the course of just a few days, Wearne said, "People sort of got very interested in different models of schooling."
'Non-classroom-based' schools
Among those Wearne has worked with is Jennifer Cauzza, a lifelong California educator who began dabbling in hybrid schooling as far back as the 1990s, nearly as soon as legislators there passed the state's first charter school law.
She remembers teaching in a rural high school that had a partnership with Palomar College — one of its professors remotely taught a study skills class four days a week using what must have seemed a high-tech solution at the time: VCR tapes.
Students would watch lessons all week, and on Fridays he'd link up with the class via a videochat service called CU-SeeMe.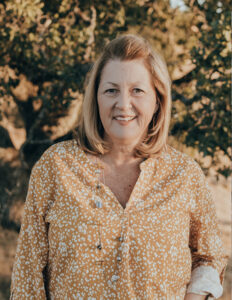 Her original hybrid school met in a barn northeast of San Diego, with 400 students, most of them homeschoolers. They soon began leasing their own space, and her school has since expanded into a network of six schools.
For Cauzza's families, March 2020 felt like business as usual.
"We were able, during the pandemic, to spin on a dime. We were able to transition to online opportunities overnight."
As of this fall, a little over half of their students are traditional homeschoolers, and all of them hew to what Cauzza calls a "collegiate format," expecting students to take a large portion of responsibility for their learning and be "independent, self-directed" learners.
"Our goal is not to serve everybody," Cauzza said bluntly. "Our goal is to find the students that learn best in this manner and to be able to serve them well."
Wendy Schroeter and her husband sent both of their children to one of Cauzza's schools. "They specifically work with them to make them self-directed learners," she said. Students "become very self-reliant and able to not rely on mom, dad, or the teacher to nag them, because they just want to get it done."
At home amid economists
Wearne came to Kennesaw in 2020 to study the emerging landscape, and the Hybrid Schools Project now lives within the business school's Education Economics Center. Its scholars also study, more broadly, school choice, educational savings accounts, and parent engagement, among other topics.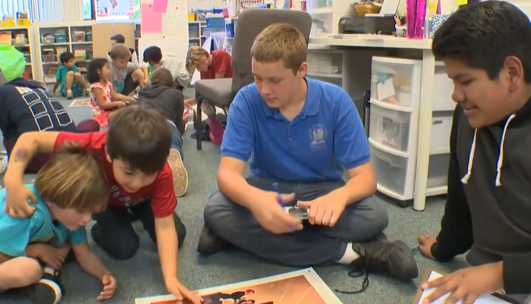 His March 2022 survey found that the growth of hybrid programs seems concentrated in suburbs. He found that among those who responded to the survey, the typical hybrid school enrolls about 227 students, mostly focused on K-5 instruction. And the vast majority — 83 percent — say they're "religiously affiliated."
Most rely heavily on part-time staff, with half employing 19 or fewer teachers. Nearly eight in 10 employed no full-time teachers at all.
While he's just over two years into his tenure at Kennesaw, Wearne has already found that many hybrid schools fulfill the original aspirations of early charter schools, before they became, in his words, "extraordinarily regulated."
And compared to existing private schools, he said, hybrids "don't have to go through as much of a fundraising lift" to get up and running.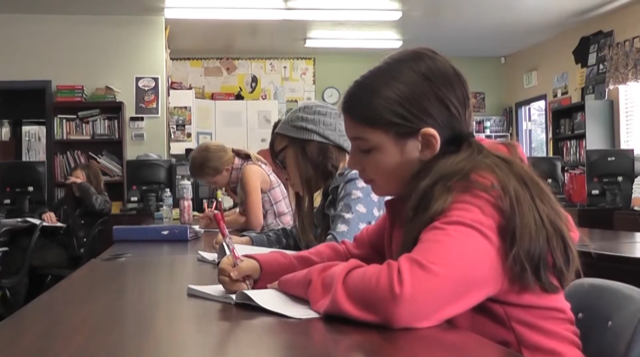 Low tuition costs attract more middle-class families, he said. "They're not populated with one-percenters. They're populated with large families or with people who are more middle-class than the normal private-school clientele,", he said. Many of these families chose hybrid schools in part because they simply can't afford a local five-day-per-week private school.
They're also beginning to build track records. "People are seeing their neighbors' children are turning out O.K. when they leave the hybrids," he said. "And so they're willing to kind of give them a shot."
But like most things in education, the center's connections could limit its reach among public school advocates who might otherwise support hybrid schooling. Kennesaw State's business school is closely aligned with the school choice movement, and the Education Economics Center's research findings often appear on the right-leaning EdChoice.org website.
Over the past few years Wearne has often found a home for his writings in several conservative outlets such as The Daily Signal.
More to the point, public school advocates are wary of programs that could direct more taxpayer funding to private schools.
"Instead of boosting private schools with zero accountability for their learning outcomes," said American Federation of Teachers President Randi Weingarten, "we should direct all of our energy towards meeting children's needs, dealing with teacher shortages and fulfilling the purpose, promise and potential of public education."
'I'm still focused on my kids'
Many of the programs would say they're doing just that: Wearne's center has already identified a preponderance of STEM and outdoor-education schools, as well as programs focused on traditional classical education, such as Reilly's Aquinas Learning in Virginia.
Thirteen years after she founded it, Reilly's oldest child is now 22 and a graduate student in architecture at Notre Dame. Her others, all homeschooled, are either in college or making their way through high school.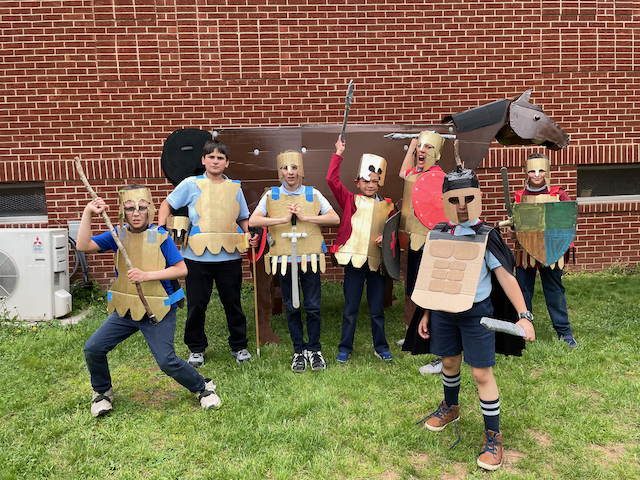 Meanwhile, she's busy selling her own self-published version of the curriculum — it doesn't make her much money, she confided, but that was never the point.
"My goal is that once they graduate, I can focus more on the business side of things and perhaps make it a nonprofit," she said. That could attract philanthropic donors to help spread it more widely to more families, even outside the U.S.
Once her youngest, a high school sophomore, has graduated, perhaps she'll begin enjoying a bit of Aquinas-related travel.
But for now, she said, "I'm still focused on my kids."
Get stories like these delivered straight to your inbox. Sign up for The 74 Newsletter