The California Teachers Association Slashes Budget by More Than $20 Million Ahead of Janus Supreme Court Ruling, Expects to Lose 23,000 Members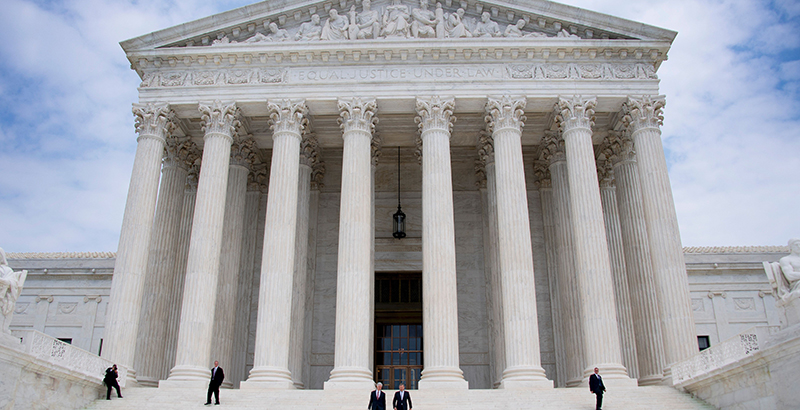 Mike Antonucci's Union Report appears most Wednesdays; see the full archive
The California Teachers Association has voted to slash its 2018-19 budget by more than $20 million because it expects to lose 23,000 members with an unfavorable U.S. Supreme Court ruling in Janus v. AFSCME, a case that challenges the right of government unions to charge non-members for representing them.
The 325,000-strong statewide teachers union also expects to lose revenue from more than 28,000 non-members who have been paying representation fees.
WATCH: Everything you need to know about Janus in 100 seconds
The budget for the new fiscal year starting Sept. 1 was approved by the CTA State Council at its meeting over the weekend in Los Angeles.
A substantial increase in revenue from higher dues will mitigate the financial losses. CTA sets dues based on increases in the state's average teacher salary. CTA members will pay $700 in state dues in the 2018-19 school year, an increase of $23.
California teachers will also pay $192 to the National Education Association, CTA's national parent union, plus whatever dues their local association charges. The total amount for members of United Teacher Los Angeles, for example, will be upwards of $1,040. If, as expected, the Supreme Court rules in favor of Janus, non-members will pay zero.
This news comes in the wake of a $50 million budget cut by NEA, which expects the loss of 307,000 members nationwide.
Both CTA and NEA are financially well situated to absorb such cuts. CTA has $220 million in reserves, while NEA has $324 million.
Despite the reductions, CTA apparently will not lay off any of its staff, planning instead to leave 15 vacant positions unfilled.
Not all areas of the budget will see cuts. The union plans to double contributions to its political campaign independent expenditure committee from $5 per member to $10. CTA also authorized spending up to $10 million on a handful of ballot initiatives scheduled for the November ballot.
Support The 74's year-end campaign. Make a tax-exempt donation now.