The Best of May: Our 9 Most Popular Education Articles This Month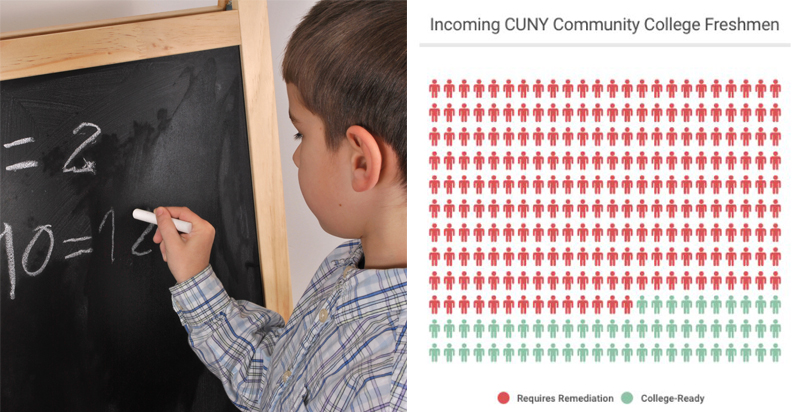 We've rounded up our nine most popular and buzzed-about stories — and videos! — from the month of May. (
See our top stories from April right here
.) Get these monthly 74 highlights, as well as our weekly picks for the most influential education journalism across the web, delivered right to your inbox — sign up for
The 74 Newsletter
.
THE BEST OF MAY
1. BASIS: Inside the Acclaimed School Network That's Blended Together the World's Best Education Practices, by Kate Stringer
Nearly 20 years ago, before they were making a clean sweep of American high school rankings, the founders of BASIS decided they were going to build a better school. How? By finding the best education practices from around the world and bringing them to the U.S.
---
---
It made for a tough, rigorous atmosphere, which brought the network both criticism and praise. But not only does BASIS outperform top U.S. schools, it routinely beats the countries it borrowed its best practices from. Kate Stringer takes an in-depth look at some of these not-so-secret international tools that BASIS's founders think the U.S. could use more of. (Read the full story)
2. When $7 Billion in Remediation Falls Short: The Broken Promises Colleges Make to Students Who Need More Help, by David Cantor
American college students spend $7 billion annually on remedial courses meant to give them the skills to tackle tougher college classes. But these courses, virtually always required before students can advance, don't do what they promise. Only 20 percent of students placed in remedial math, and 37 percent in remedial reading, ever go on to pass an entry-level college class in those subjects.
---
College nightmare: When $7 billion in remediation falls short https://t.co/hF4AMKuXTb pic.twitter.com/zu8gECU77D

— The 74 (@The74) May 22, 2017
---
The reasons are hard to miss: students may be assigned several full-semester courses (2.6 is the average), and they are uncredited but cost as much as credit-bearing courses. That can be a deep bite for students in an urban system like CUNY, where half come from families earning less than $20,000 and many have family and work responsibilities. After years of failure, though, policymakers are optimistic; a flood of recent data is beginning to lead to innovative new solutions. David Cantor surveys the steep costs and the new ideas. (Read the full story)
3. Education Reformers Sweep Los Angeles's School Board Elections, Setting Up Pro-Charter Majority, by Sarah Favot
Reform-backed candidates swept the Los Angeles Unified School Board election on May 16, unseating the board president and swinging the balance of the board toward a pro-reform majority for the first time since 2010.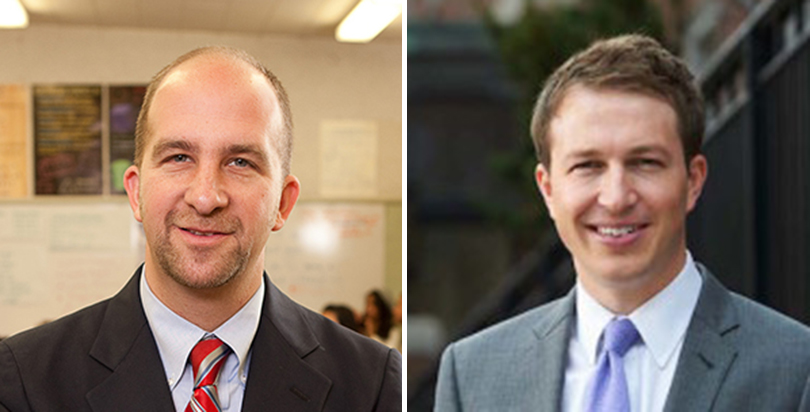 At stake in the fiercely contested, historically expensive campaign is control over a complex, underperforming school district whose ability to improve schools for nearly 665,000 students is compromised by declining enrollment, a $1.46 billion projected deficit, and billions of dollars in unfunded liabilities for retirees. Board president Steve Zimmer campaigned on a platform that the district is improving, pointing to rising graduation rates. Following his loss, he used his concession speech to reiterate: "Don't believe what they say. Teachers are not failing. Students are not failing. Schools are not failing." Elsewhere in the city that night, victorious Nick Melvoin proclaimed: "We can do better and I know we can do it in LA." (Read the full story)
4. New Report Shows Only 1 in 5 Teachers Receive Full Pension Benefits, by David Cantor
The majority of American teachers do not receive any benefits from their pension plan, according to analysts from Bellwether Education Partners.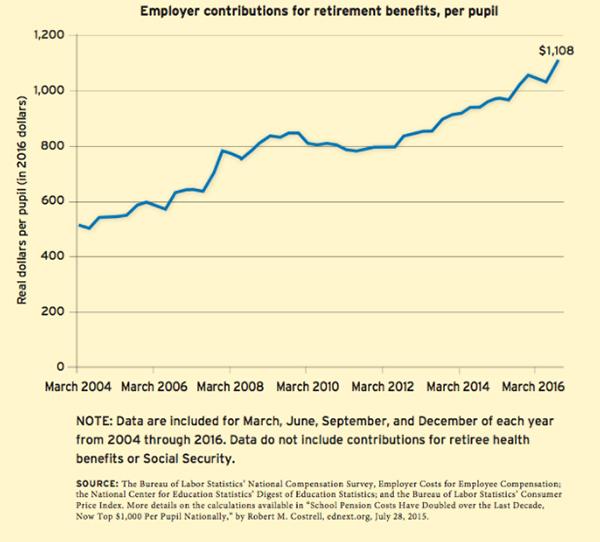 Bellwether reviewed pension plans and state budget projections in all 50 states and found that "although state plans depend on all teachers to contribute, they also count on only paying benefits to some of them." The analysts found that, on average, most teachers won't vest in their state plans and, even if they do, most won't "break even" — their future payments will be worth less than the amount they paid into their plan.
The report echoes a Thomas B. Fordham Institute study from January that looked at the teacher retirement systems in the largest school districts in all 50 states and the District of Columbia. It found that teachers have to wait an average of 25 years before the value of their pensions exceeds what they contribute themselves. Pensions are thought to motivate teachers to stay in their jobs, but the study found that the plans don't affect turnover — and that state budget-makers assume high turnover rates in order to make ends meet. (Read the full story)
5. Career and Technical Education Should be 'Plan A,' Says Rep. Virginia Foxx, by Carolyn Phenicie
Policymakers and educators must work to destigmatize career and technical education, Rep. Virginia Foxx said at the American Enterprise Institute during a May 16 event. Her own brother was afraid to skip college even though he knew it wasn't the right fit for him, she said. "We must do everything we can to change the way people think about CTE, shifting the narrative from a Plan B option to a Plan A option," she said.
---
RELATED — How Iowa Is Rethinking CTE in High School: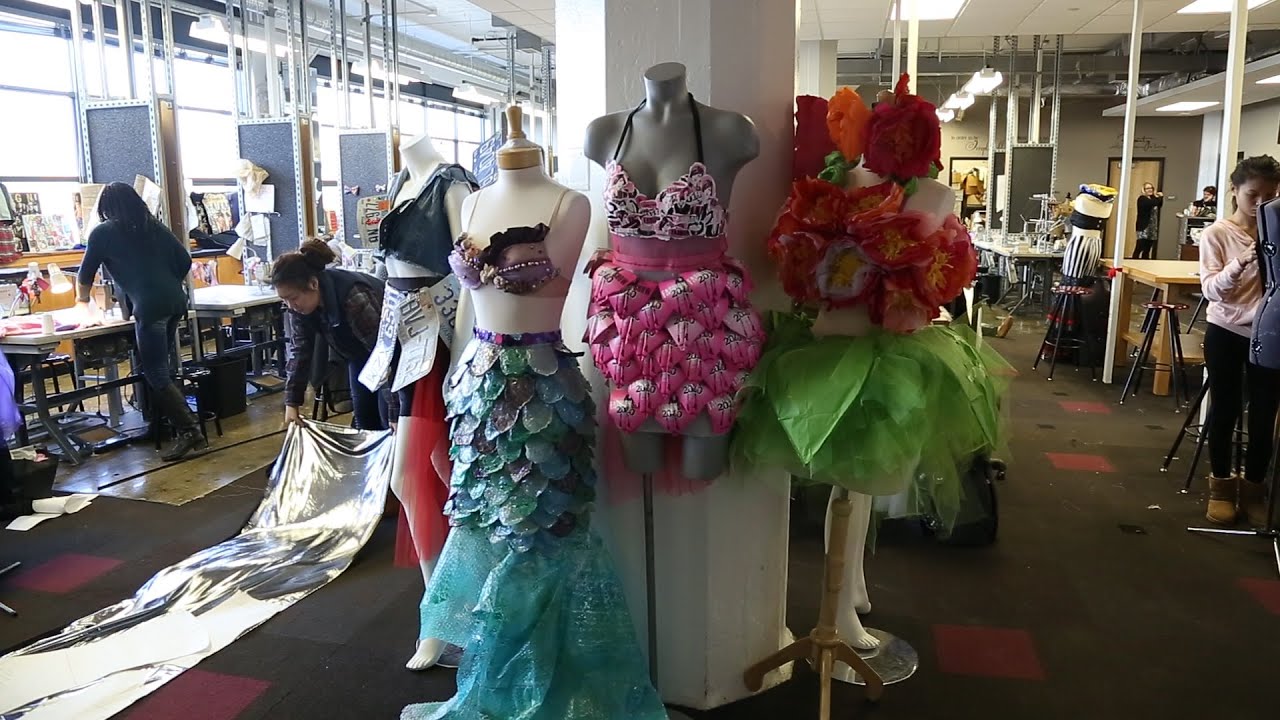 ---
CTE programs are helping countless Americans acquire the knowledge and skills they need to build fulfilling careers, Foxx said. Nearly 53 percent of public high school students graduated with at least three CTE credits in 2009, the latest year for which numbers were available, and some 22 million undergraduates were enrolled in some kind of post–high school career or technical education program in 2011–12, according to the National Center for Education Statistics. The House Education and the Workforce Committee, which Foxx chairs, marked up the reauthorization of the Perkins Act, the federal law governing CTE, later that week. (Read the full story)
6. How 2 Business-Savvy Nonprofits Are Breathing New Life Into Philadelphia's Struggling Catholic Schools, by Naomi Nix
Five years ago, Catholic schools in Philadelphia were in crisis. Facing a 35 percent drop in enrollment and deteriorating finances, church leaders proposed shuttering and merging dozens of schools in the region. Then the Archdiocese of Philadelphia decided to hand control of every high school and more than one-quarter of its K-8 schools to two nonprofits, which introduced business-savvy techniques to running them. Around the same time, state lawmakers threw Catholic schools a legislative lifeline with the introduction of a new tax credit scholarship program, which helped boost the schools' finances.
---
74 Explains — Understand Tax Credit Scholarships in 60 Seconds: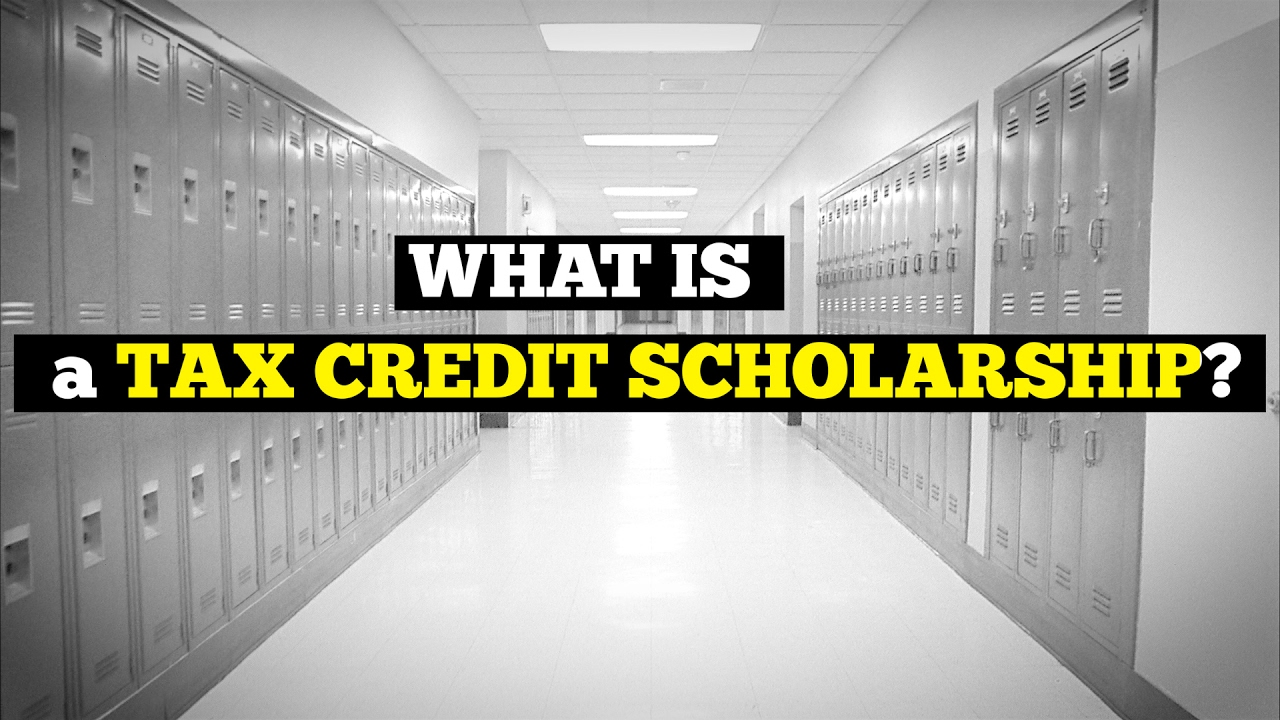 ---
Naomi Nix explores how a revamped strategy and rebounding finances are leading to a Catholic School renaissance in the City of Brotherly Love. (Read the full article)
7. The Bizarre (and Sometimes Funny) Things You Didn't Know Were in Teachers Contracts, by Mike Antonucci
In a recent article in his Union Report series, Mike Antonucci dug into the teacher contracts in New York, Chicago, and Los Angeles, which together total 825 pages. Among the seldom-viewed pages, he finds odd provisions and curiosities that seem to have little to do with the life of schools and teachers, reflecting instead decades of one-off favors and compromises. The details speak to a larger problem, of course: Districts have long been governed by political vanity rather than policy designed to improve the quality of teaching and learning. (Read the full article)
8. Even After Colorado's Teacher Evaluation 'Revolution,' Fewer Than 1 in 1,000 Rated Ineffective, by Matt Barnum
In 2010, when Colorado passed a novel teacher evaluation law — linking test scores to teacher performance, and to ratings, tenure, and firing decisions — proponents deemed it groundbreaking and revolutionary. But now, several years later, some advocates of the law have soured on it, pointing out that the new system rated a tiny share (0.09 percent, or less than 1 in 1,000) of teachers ineffective, much like the old system. (Read the full story)
9. Inside the School Lunch Affordability Gap: Too Affluent for Free Food, Can't Afford $1.75 Meals, by Naomi Nix
School cafeterias can provoke social anxiety for any child, but it's worse for needy kids wondering whether they can afford their food. Students from New York City's poorest households — those earning less than about $35,000 a year for a family of three — get lunch in school for free. But families living just above that threshold are ineligible, even though the cost of school lunch may be greater than what their family can afford. Now advocates are trying to rally attention around this school lunch affordability gap. (Read the full story)
Support The 74's year-end campaign. Make a tax-exempt donation now.