The 74, Roland Martin and Partners Headed to Philadelphia Next Week for National Town Hall Education Series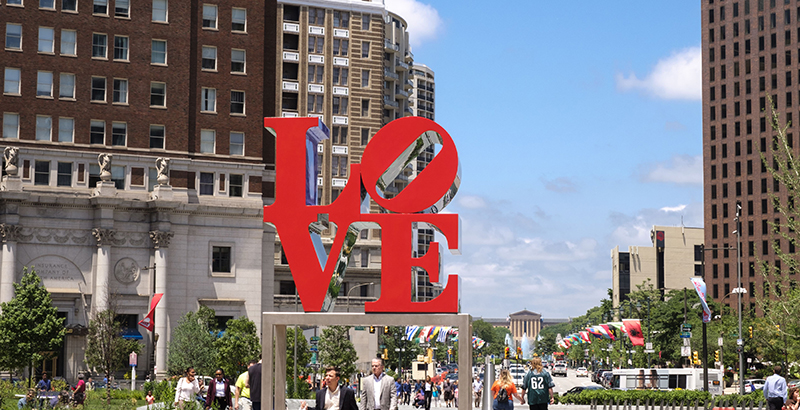 Updated May 21
The 74 and prominent African-American journalist Roland Martin are heading to the City of Brotherly Love and Sisterly Affection on May 29 for their third stop on a 10-city tour launched to engage black families on issues of educational equity, student achievement and parent involvement.
The "Is School Choice the Black Choice?" town hall series kicked off in Indianapolis in December 2018 and will take place in cities across the country through 2020. The series recently made a stop in Atlanta, where at a gathering of some 250 people, Martin headlined a dynamic conversation with local and national education leaders about how the African-American community must work together to set a specific agenda for their children.
Philadelphia is a heavily Democratic city where charters remain a popular option among many families. A recent Inquirer poll indicated that twice as many voters support charters as oppose them. In contrast, Philadelphia Mayor Jim Kenney said at a recent Democratic mayoral debate that he thought there should be fewer charter schools. Philadelphia charter schools educate about 70,000 students, roughly a third of the city's public school population.
The Philadelphia town hall event will also feature speakers involved in education and equity at the local, state and national levels. Speakers include Sharif El-Mekki, principal of Mastery Charter School's Shoemaker Campus, and David Hardy, executive director of Excellent Schools PA and the former CEO and co-founder of Boys' Latin of Philadelphia Charter School. Families and community members will have the opportunity to network with local education reform, faith and civic groups and stay engaged in education advocacy efforts. The event is free.
Launched in 2015, The 74 is a nonprofit digital news site covering education in America. The site's reporting puts an emphasis on educational approaches and innovative models that are effective at closing achievement gaps between low-income students of color and their white, more well-off peers.
Local Philadelphia partners for the town hall include several family engagement, choice and school improvement groups, such as Commonwealth Foundation, Excellent Schools PA, Gesu School, Great Philly Schools, Mastery Charter Schools and the Pennsylvania Coalition of Public Charter Schools.
National partners include the American Federation for Children, EdChoice, ExcelinEd, J. Hood & Associates, the National Alliance for Public Charter Schools, Progressive Policy Institute, the United Negro College Fund and the Walton Family Foundation.
The town hall begins at 6 p.m. at Mastery School's Shoemaker Campus, 5301 Media Street. There will also be a partner fair 30 minutes before and after the town hall. To register, visit this link.
Disclosure: The Walton Family Foundation provides financial support to The 74.
Support The 74's year-end campaign. Make a tax-exempt donation now.