74 Interview: Former Dallas Schools Chief Hinojosa Speaks Out on How COVID Hit Schools, Texas Education's Partisan Fights & His Political Future
The ex-superintendent reflects on a combined 13 years leading Dallas schools and why the pandemic wasn't the lowest point of his tenure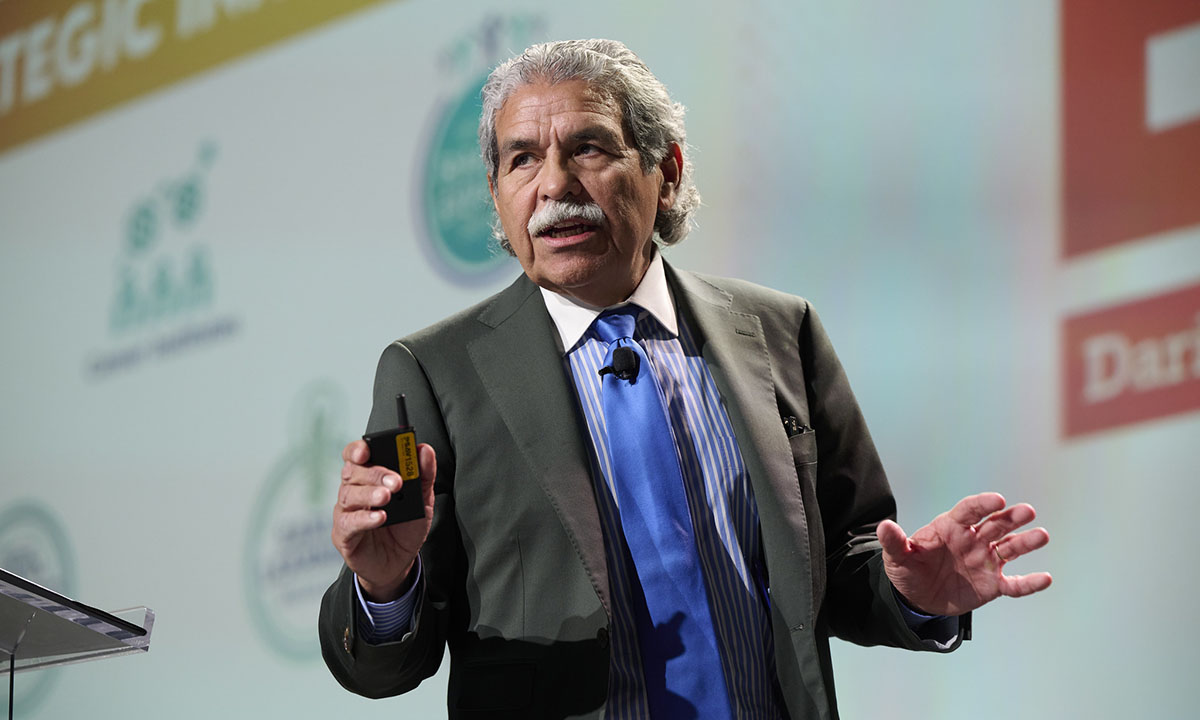 Get stories like these delivered straight to your inbox. Sign up for The 74 Newsletter
This conversation is the latest in our ongoing series of in-depth 74 Interviews (scan our full archive). Other notable recent interviews: Researcher Jing Liu on preventing chronic absenteeism, writer Jonathan Chait on the war over education reform and Superintendent Alberto Carvalho on the challenges facing Los Angeles schools.
Michael Hinojosa left one job this year as superintendent of the Dallas Independent School District only to take on a few more. In one, he'll be coaching superintendents on how to survive the culture wars and stay focused amid broadsides from local school boards. In another, he's taken a leading role with a consulting group that he said alleviated some of the "pain points" he faced in Dallas.
He also seriously weighed a foray into big-league urban politics, citing a desire to give back to the city that raised him. But on Dec. 4, he announced that he won't run against Dallas Mayor Eric Johnson. Aside from the incumbent's strong odds of winning reelection, Hinojosa said he's got enough consulting work to stay busy.
But colleagues who know Hinojosa well have no trouble seeing him as a politician. He already has a track record of staring down powerful opponents, including defying Texas Gov. Greg Abbott's May 2021 executive order that banned districts from mandating masks.
"He's a respected voice in the legislature," said Chris Wallace, president and CEO of the North Texas Commission, an organization devoted to developing the 13-county Dallas region. "People listen when he speaks because he really excels in empowering people. That's a leadership art."
A Mexican immigrant, Hinojosa is a product of the Dallas schools and worked as a teacher and basketball coach until moving into administration. He started out leading smaller Texas districts before landing his dream job of heading up the Dallas schools in 2005. After one term, he left to lead the Cobb County district in metro Atlanta to be closer to his son, who lived in the area. But in 2015, he returned home for another run as chief.
He originally planned to stay through the end of this year, but chose instead to leave in July, saying he had confidence in successor Stephanie Elizalde, who was chief schools officer in Dallas before serving as superintendent in Austin.
Recognizing leadership potential in educators is one of his strengths, said Chaundra Macklin, principal at Joseph J. Rhoads Learning Center, a pre-K site in the district. He interviewed her for her first principal's job in 2007. She worked at a top-rated school, but then he tapped her to lead one that was struggling.
"He encouraged me as a leader even in my darkest moments, when it wasn't going so well," she said. "He said, 'You just keep doing what you need to do.' "
He's currently serving as the new chief impact officer for Engage2Learn, which guided the Dallas district through several challenges, including passage of a $3.2 billion bond issue the fall after the pandemic began.
He's also "head coach" of a new effort by the Council of the Great City Schools to support superintendents at a time of unprecedented turbulence in the profession.
"His commitment to urban education has been proven time and time again," said Ray Hart, executive director of the council. "He is already playing a pivotal role in the organization's efforts to train the next generation of leaders and ensure educational equity in the nation's big-city school districts."
In an interview, Hinojosa discussed his 27 years of leadership and his desire to share his expertise with other superintendents. He also had tough words for charter schools, discussed the "pitfalls of big urban systems," and recounted the controversy that drew protesters to his house (It wasn't mask mandates or critical race theory).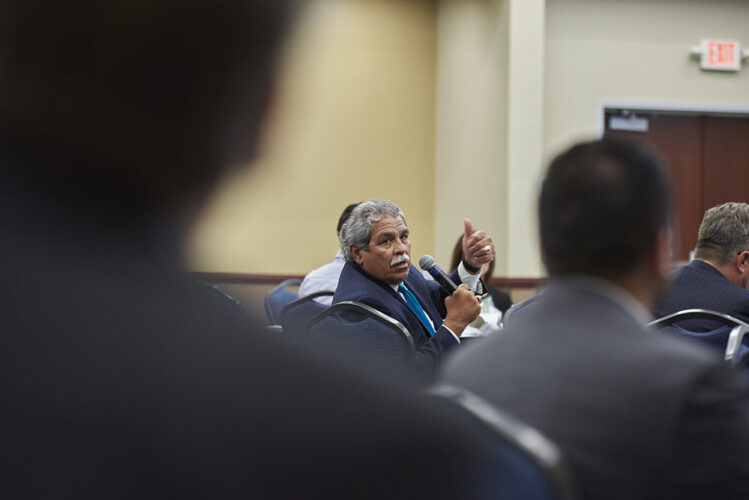 This interview has been edited for length and clarity.
The 74: Why did you leave six months before originally planned?
Michael Hinojosa: There's never a right time. I love being superintendent. I love the city, and I love the district. But I finally had an epiphany. I could do this to the end of my contract in 2024, but I couldn't do it for another 10 years. I was being selfish. I didn't want to be just some guy chasing some kind of record. I've seen too many people hang on too long, and they ruined the good they did. I didn't want to be that guy.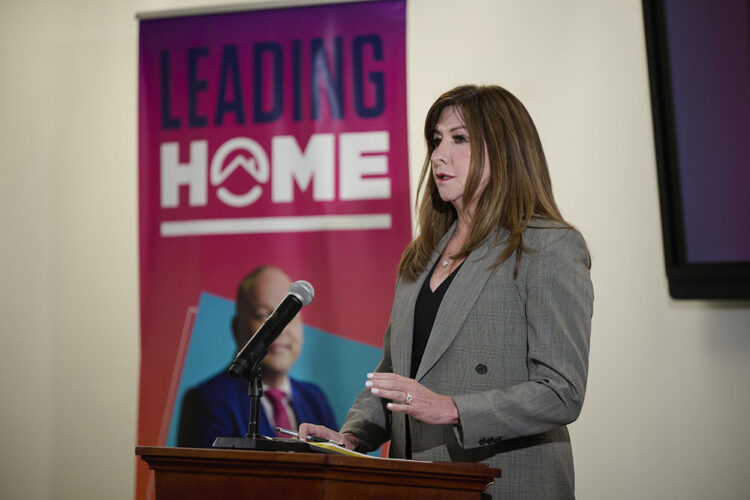 There was an expectation that Susana Cordova [who left the superintendent's job in Denver to become deputy in Dallas in 2021] would be your successor. But that job went to Stephanie Elizalde. What happened there?
The board put in my contract to bring in somebody for a succession plan, and I chose Susana. I told her from the beginning that I don't get to make this decision. She knew that on the front end. The board gets to hire the person they want, and they were very fortunate they had two great candidates, obviously Susanna, and Stephanie, who had worked for me before.
I've always argued that if you don't know Dallas, you can get eaten up alive. They had five superintendents in the 1990s — five superintendents in five years, and one of them went to prison. If you don't know the pitfalls of big urban systems, and particularly Dallas, then you can really stumble. The board had options, and I thought they both were ready. I was upfront with Susanna, but it was a bit of a surprise to me that she didn't get that opportunity.
What makes Dallas unique?
It's had a history of urban race politics and you have some very strong, powerful stakeholders. Some of the previous superintendents did some things that were unforgivable. Everybody was upset and they deserved to be. Performance was not good, so there was very little trust.
In big cities, you deal with the media, and even though Texas is a right-to-work state, you've got to work with labor. If you don't know the players in the community, that can eat you alive. Not every district is like that, but Dallas is. Now, we've had some stability. I was there for 13 years over two terms. Dr. Elizalde knows the community. She was there for five years, so she understands where the landmines are.
Would you consider a run for mayor in the future?
I am keeping all options open. The only thing I have going against me is that I am 66 years old but as healthy as ever.
How much did the political battles of the past two years influence your decision to leave the district?
None at all. In fact, I don't get stressed. I give stress. I'm a carrier. I love being in the fight, and I enjoyed every bit of that. First of all, there was the pandemic. In Dallas, we also had a tornado. Other people [in Texas] have had hurricanes, and then you have the cultural wars. As urban superintendents, we're used to taking the heat, but that's not true in the suburbs. In fact, now I'm consulting with the Council of the Great City Schools and out of their 77 members, only 20 of them have been in the chair since 2020.
They've got all these people lined up, yelling at the school board, yelling at the superintendent.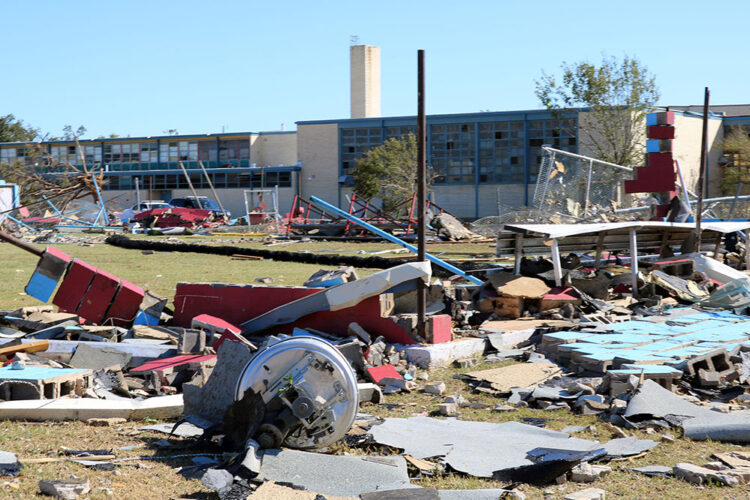 You'll be a superintendent-in-residence with the Council. Can you describe your role a little more?
Since so many superintendents are brand new, there's going to be a great need out there. One superintendent may need operational help. We'll have someone who has that expertise. A lot of them may need instructional help. A lot of them have never dealt with school boards. We're going to have a variety of tools that can help superintendents have a fighting chance to be successful in this environment.
You worked with Engage2Learn in Dallas, and now you're going to be consulting with them. What did they help you accomplish?
People want problem solvers. They don't want whiners, so if you don't have the capacity, you've got to have someone help you do it. That's why I've taken these opportunities. Even with the talented team I had in Dallas, there were things we couldn't pull off. Engage2Learn helped us develop a long-range technology plan. That was the backbone for our bond program. Engage2Learn helped us talk to people — students, staff, community members. They synthesized all that information and put it together into something that was actionable for us.
We have a partnership with Apple to redesign all of our libraries to look just like Apple stores. They're going to do 50 schools a year over the next four years, and the goal is to make the library the center of traffic for students and community members. Engage2Learn was able to pull in people to help develop and execute on those plans.
The third thing they helped us with is Achieving in the Middle (an improvement initiative focused on middle schools). We've done great with our high schools because of our P-TECH program (a STEM-focused program in which students can earn a postsecondary degree or certificate while still in high school). We're doing very well with our elementary schools, but our last frontier was middle school achievement. Parents make decisions from grades four to eight, and they're going to vote with their feet. One time I asked leaders, "What's our best middle school?" And it was like crickets in the room.
On the library redesign, did you get any pushback from librarians?
Some of our principals quit using the libraries, and then they traded in the librarian for another instructional coach or the assistant principal. This is bringing the librarians back. They've had to rethink how they do business, but it's gotten them very excited about the library. Even the principals that gave up librarians now want librarians because it's going to be a way-cool model.
I'm sure with all these superintendents you're going to be coaching, the topic of enrollment loss and how to attract families into district schools will come up. Talk about your work in Dallas to reverse that trend.
We had this mantra that if you had 300 students or less in your school, you were on the endangered species list. People aren't picking you. Some Democrats whine about charter schools. I'm not a fan of charter schools. I'm a fan of great schools. I just don't happen to think that many charter schools are great schools. We have more capacity, we have more intellect, we have more horsepower. We need to beat the charters at their own game and provide Montessori schools, STEM schools, single-gender schools, biomedical schools.
We have a northern suburb, and every year, we would lose about 75 students to them and we would gain about 75 students from them because they went to our specialty magnet schools. This last year, during the pandemic, we lost about 60 kids to them, but we gained 500 kids from that school district. We stopped the hemorrhaging.
Those are some tough statements about charter schools. Is that just your experience or your view of charters in general?
We don't get to pick our kids. We take all of God's children. That's my belief system, but I don't whine about them. I just try to beat them at their own game.
What was the roughest period you went through as superintendent?
The low point was 2008 when I had to lay off 1,000 teachers. Luckily, the board let me stay. I told him they could have fired me, but I said, "If you fire me, then you're going to argue for six months about who's going to be the interim. You're going to argue for six months about who's going to do the search. You're going to argue for six months over who's going to get the job. I could solve this thing in nine months."
In fact, we re-hired 600 of the 1,000 teachers that were laid off. We just had to make sure we were solvent. I didn't eat for two months until we figured it out. I had to go face the music. People were protesting at my house. It had an impact on my family, but I was very blessed that the board let me stay. And then when I left, they brought me back.
That was a lower point than the pandemic and your conflict with the governor?
The pandemic was tough, and we didn't have a playbook, but that's what leaders do. Leaders step up in a crisis. The board criticized me a little bit because they were finding out about stuff on CNN. So the next time I took on the governor, I had to step back, pause, and call every board member and tell them what I was about to do.
Command decisions are easy to make, and hard to implement, and consensus decisions are messy. They take a long time, but the implementation is much deeper. When you're in a crisis, you've got to make command decisions, but you also still need to inform people of why you're making these decisions.
Get stories like these delivered straight to your inbox. Sign up for The 74 Newsletter