Teen-y Tiny Pandemic Love Stories: Students Share Their Tales of Romance & Friendship Two Years Into COVID
By Asher Lehrer-Small | February 13, 2022
Online games. Dating apps. Pen pals from across the globe.
Throughout nearly two years of the pandemic, young people at every turn have found creative ways to connect with their friends and potential love interests. Despite what at many times has been a largely virtual world, teens often came out on the other side of lockdown with relationships that were stronger for the experience.
Or as one New York City high schooler put it: "If you've been through a pandemic with someone, I feel like we're bonded for life."
From long-harbored crushes to new friends over Zoom, breakups to hookups, and Bumble DMs to online multiplayer games, young people shared with The 74 their experiences of pandemic friendship and romance, brought to you in the form of seven mini-love stories.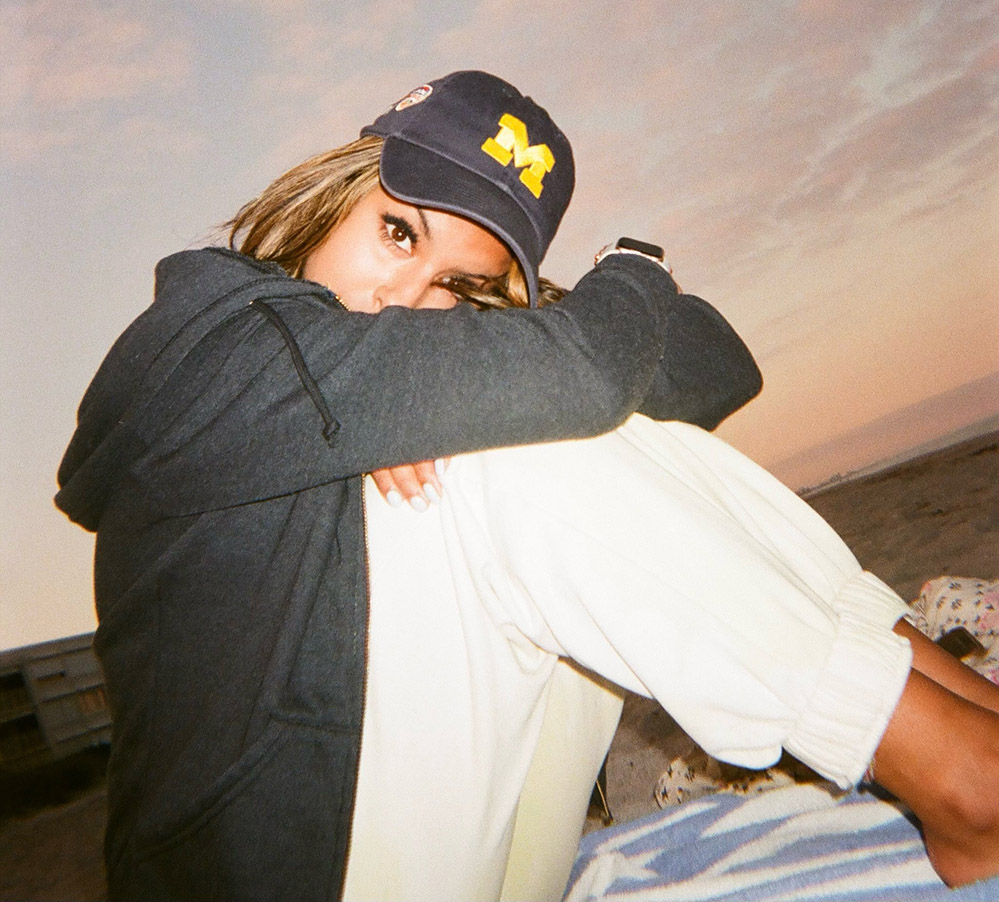 ILA KUMAR
It was the Frida Kahlo poster in the background of her Snapchats that first caught his attention. Ila Kumar was about to be a senior in high school and, stuck inside her family's home in upstate New York as the early stages of the pandemic raged, she had begun chatting with … a boy. And not just any boy, but a longtime crush.
Over Snapchat, the two quickly discovered that they had each taken AP Art History and planned to major in the subject in college. "That was the beginning of our conversation," said Kumar. "And then it just kind of went from there."
Pretty soon, she was begging her mother, who was the more COVID-strict parent in the household, to let her meet up with this new romantic interest. The boy, for his part, offered to sanitize the car before Kumar entered and drive with the windows down.
The campaign eventually succeeded and in June 2020 they met for coffee on the nearby campus of Vassar College in Poughkeepsie. That date ended in a kiss, which both shocked and pleased her. The pair kept seeing each other, taking COVID tests beforehand if either was worried about a potential exposure. After each date, Kumar had a friend who would come to her house and sit six feet apart on her back porch to debrief.
"After such a terrible year, this, like, little 13-year-old dream I had totally came true," said Kumar.
Now, the couple is embarking on what Kumar calls an "experiment in attachment." She's at Vassar, living in a dorm next to the cafe where they first met. He studies at the University of Michigan. The processes of navigating long-distance and virus safety together have made them better communicators, Kumar believes. And amid the continued uncertainty of pandemic travel, the pair has developed a deeper gratitude for the time they get to share together.
"There's something kind of magical about being able to overcome a lot of stuff and getting to see the person who you love so much," she said.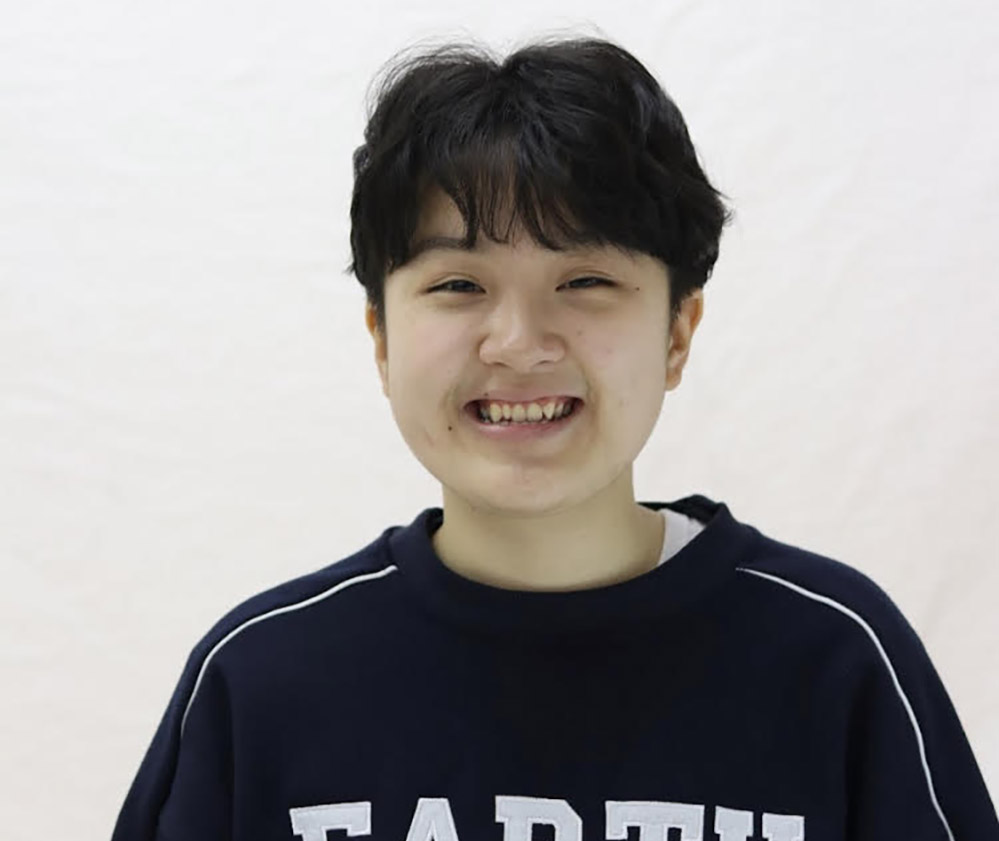 DORA CHAN
When the pandemic made in-person hangouts impossible for Dora Chan and her friends at Brooklyn Technical High School, they turned to online games. Their favorite was a multiplayer egg-based shooter game called Shell Shockers.
"It's often really silly, because we're like, 'Oh my god, there's an egg around the corner. Watch out,'" said Chan.
They would form huge Zoom calls to play, and not only would her immediate friends join, but also friends of friends whom she didn't know well. She quickly developed her own independent relationships. One previously unknown peer asked her to play online games nearly every single day, said Chan.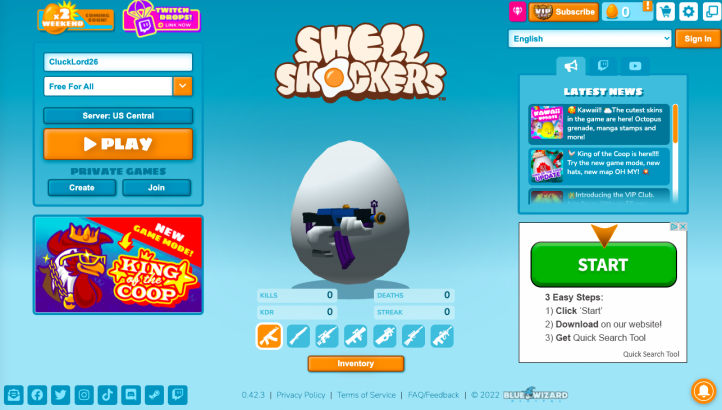 Alongside the pandemic's grim backdrop, the high schoolers would frequently jump between lighter topics to more heavy ones, cementing their new connections.
"Sometimes people will be vulnerable with each other, even if you're strangers and be like, 'Yeah, my grandma is in the hospital right now and I'm worried.' And then you have someone else say, 'Oh my god, me too,'" said Chan.
"It's, like, so sad but also heartwarming that we can come together in times like that."
As national attention turned to racial injustice after the murder of George Floyd in the summer of 2020, race and policing would also come up in their conversations, said the high schooler. It would never be the original intent of the call, but the topic would arise naturally, maybe after they got bored with the game.
"It was at those moments that we felt the most connected," said Chan. "We understood that, despite everything that was happening, we all were going through it together."
Now, she meets up in the city to spend time with those she grew close to during quarantine. They get food, go shopping and hang out, but Chan remains careful about COVID because her grandparents live with her family. The relationships that she made over the last two years, she believes, are even stronger than those she had before.
"It has made those friendships open to, like, all topics on earth. We can just talk about anything and everything," said the Brooklyn Tech senior. "That's why I think those friendships have lasted."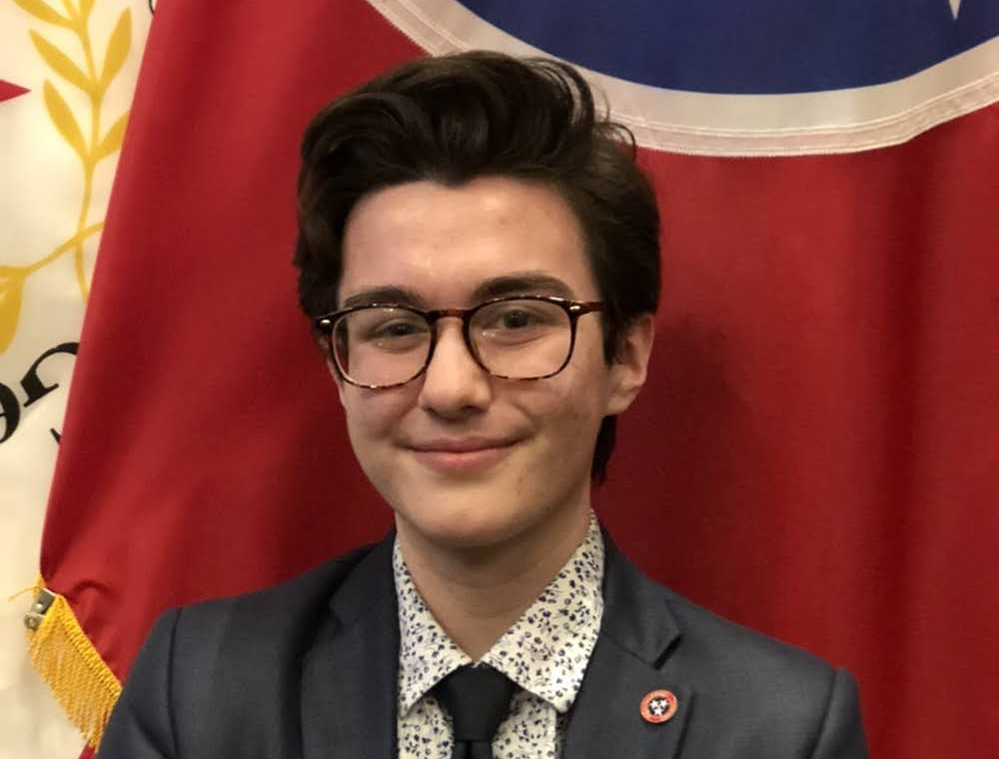 JACE WILDER
Jace Wilder and his now-partner first matched on Tinder during early quarantine, but before they could connect, Wilder deleted the app. When the pair again matched on Bumble, Wilder knew he had to reach out.
"You had me at nonprofit," he messaged, responding to a mention on the potential love interest's profile that he had founded a charitable organization.
It kicked off a months-long texting conversation. When COVID numbers eventually began to subside in September 2020, they decided to meet up for a socially distanced dinner. The two, who are both transgender men living in Tennessee, bonded quickly.
"It was just one of those times where we immediately were connected by the fact that we were both trans, we were both connected by the fact that, you know, he went to Belmont (the Nashville university Wilder attends) … and had switched schools," he explained.
Their conversation stretched on, covering "everything under the sun," recalls Wilder. In that moment, he forgot the fear and uncertainty of the pandemic world in which they were living. "It felt normal," he said. "Things felt normal for a second."
As they continued to date, at first casually, and then as an official couple by spring 2021, the pair simultaneously navigated COVID surges and the fact that they lived an hour drive apart. It meant that, at times, they relied on video calls for their hangouts. But Wilder was pleasantly surprised to find that the remote dates didn't bother him.
"It feels like I'm just right there with him because the conversation builds that bridge between that virtual gap. … Whenever I'm just having a conversation with him, it doesn't feel like it's there at all," he said.
As the relationship progressed, Wilder found more and more to love about his partner. He is a great storyteller, he learned, and makes beautiful art on the side. The two share a mutual admiration for each other's opposite academic pursuits: Wilder studies political science and public health, while his partner is pursuing psychology and genetics.
"We both kind of feel like we can take over the world together," he said. "It's never like, 'Everything is bad, being trans in the South is bad.' It's like, 'It's good in this moment, even if it's just right now in this moment, it's good.'"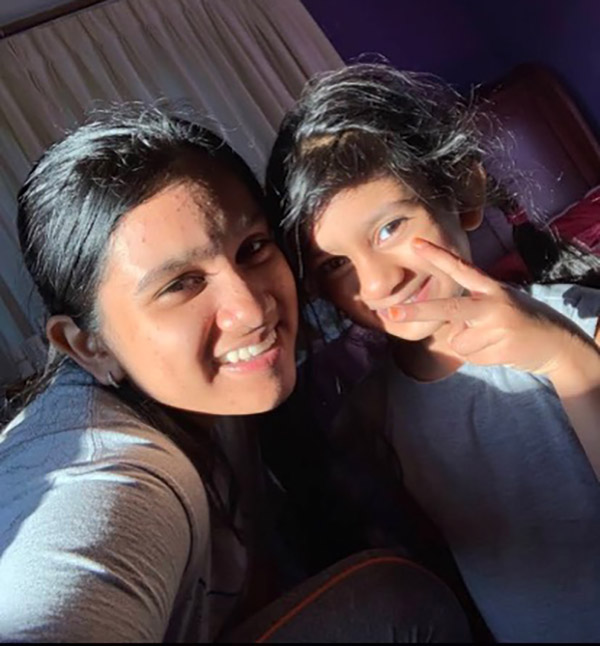 IRA HABIBA
Stuck inside and feeling lonely at the beginning of lockdown, Ira Habiba was scrolling TikTok when she came across a pen pal site called Students of the World. Wanting to meet new people, she signed up.
"I would just, like, close my eyes and pick a random country, and then I'd pick a random person to talk to," said the West Quincy, Massachusetts high schooler.
Pretty soon, she was chatting with people from Korea, France and Finland. They added each other on Instagram, and messaged back and forth with conversations that stretched over days and weeks. Her French pen pal would send voice messages in English, and Habiba would respond in "broken French," she said. Her pen pal described living on a farm in the French countryside, where she would tend to horses and cows.
"For her, you know, living in the countryside, having a farm, those things are simple for her. But to me, it's like a completely different experience," Habiba reflected.
Not only did she learn about worlds beyond her Massachusetts suburb, but as the conversations went on, she began to feel comfortable sharing about more vulnerable experiences like her anxiety attacks or moments of emotional distress.
"You tend to trust strangers a bit more because you know that they won't judge you," explained Habiba. "And they would listen."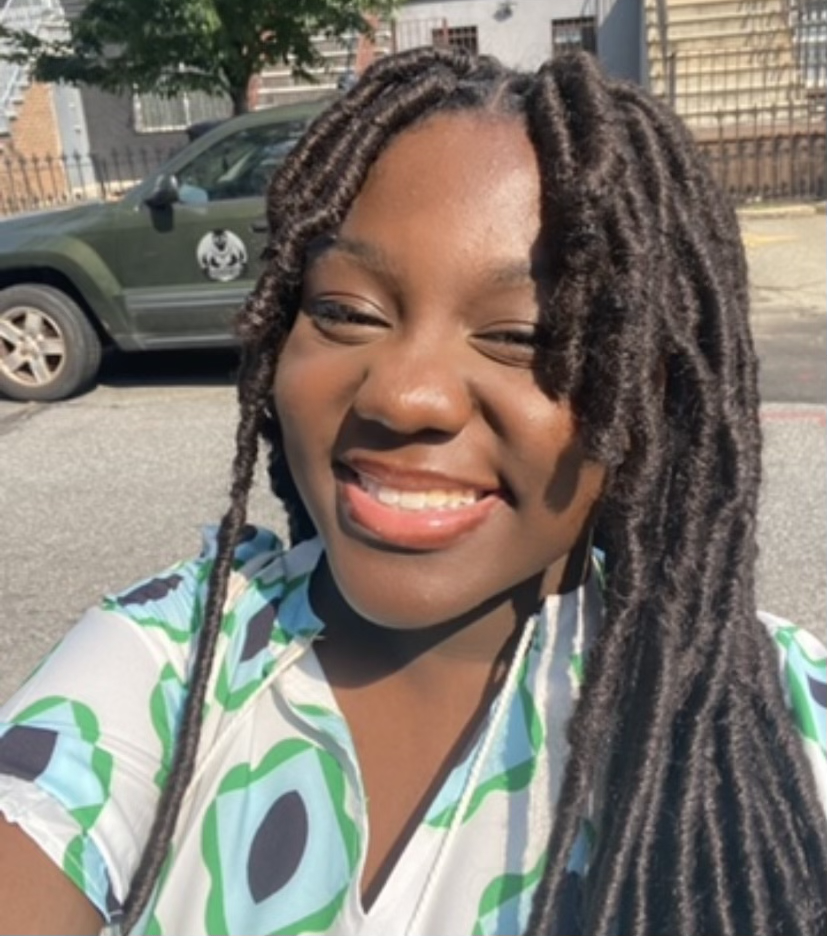 SAMANTHA FARROW
Samantha Farrow hadn't yet completed her freshman year at Stuyvesant High School in Brooklyn, New York when the pandemic shut down in-person classes. Going into sophomore year with only nascent friendships was "a little bit scary and a little bit lonely," she recalled.
But Farrow and some peers took to Zoom for hangouts. Her friends brought their friends. And soon she felt that her social network had become more full. The group played charades and watched Korean dramas. Other times, they'd log in and each do their own thing.
"Everyone was doing whatever they wanted to do, but we were just there together and it kind of brought this feeling of solace," said Farrow.
Practically no one she knew was dating during remote learning, she said, and the short flings she heard about mostly fizzled out in a matter of weeks because it was difficult to meet up in person.
"You don't need anyone, girl. You're strong by yourself," her friends would tell each other. "You can depend on us."
Now, as school has reopened, Farrow admits that the return to normal socializing hasn't always been smooth.
"I definitely don't look the same so I don't know if some people will remember me," she said. "There's people who I talked to before the pandemic, and I didn't talk to them during the pandemic. And I don't know if I should say hi to them or not. So there's a lot of, like, awkwardness."
But with her core group of friends, her relationships are rock solid, she says. They're trying to make up for lost time by going over to each other's houses whenever possible — in small groups to stay COVID safe.
"We just want to take in as much of each other as we can," said Farrow. "We're really close now because, like, if you've been through a pandemic with someone, I feel like we're bonded for life."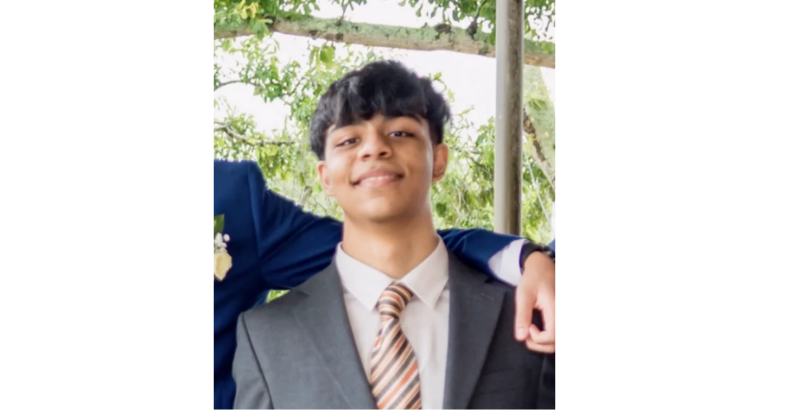 ROHITH RAMAN
It wasn't until prom 2021 that Rohith Raman saw most of his classmates in person during his senior year. He had stayed online as a precaution for the safety of his grandmother, who lives with his family in their Houston home. Other than games of Call of Duty Warzone and FaceTimes here and there, it had been tough to stay in touch with peers who were outside his inner circle.
But he and his friends had long looked forward to bigger social hangouts.
"We had kind of talked about having a lot of gatherings or hosting stuff. And just having fun with a lot of people," said Raman. "Prom was the catalyst for that kind of thing."
By late spring, he had received both vaccine doses and COVID rates were falling. So he and his friends organized a small pre-prom get-together. At the event, he found himself gravitating to one person in particular. It was a new feeling, because during remote learning, the high schooler hadn't developed many crushes — it had felt pointless knowing they would never be able to meet up, he said.
But the two kept talking throughout prom and, afterwards, Raman asked her whether she wanted to spend time one-on-one. Despite the awkwardness of re-learning how to socialize in person after so long in quarantine, spending time together over the course of the summer "was kind of easy," said Raman. "I kind of knew, at least, what I was feeling."
Fast-forward eight months, and the pair have parted ways, but the now-college freshman remains grateful for having had the chance to return a small bit of normalcy to his senior year. Now at Tufts University in Boston, waves of increased COVID-19 transmission have forced the school to periodically clamp down on socializing. It has meant that students looking for love often have had to pivot their search online.
Five or 10 of his friends downloaded the Tinder app in the last week alone, Raman said. He hasn't yet, but it probably won't be long, he laughed.
"You've gotta do what you've gotta do."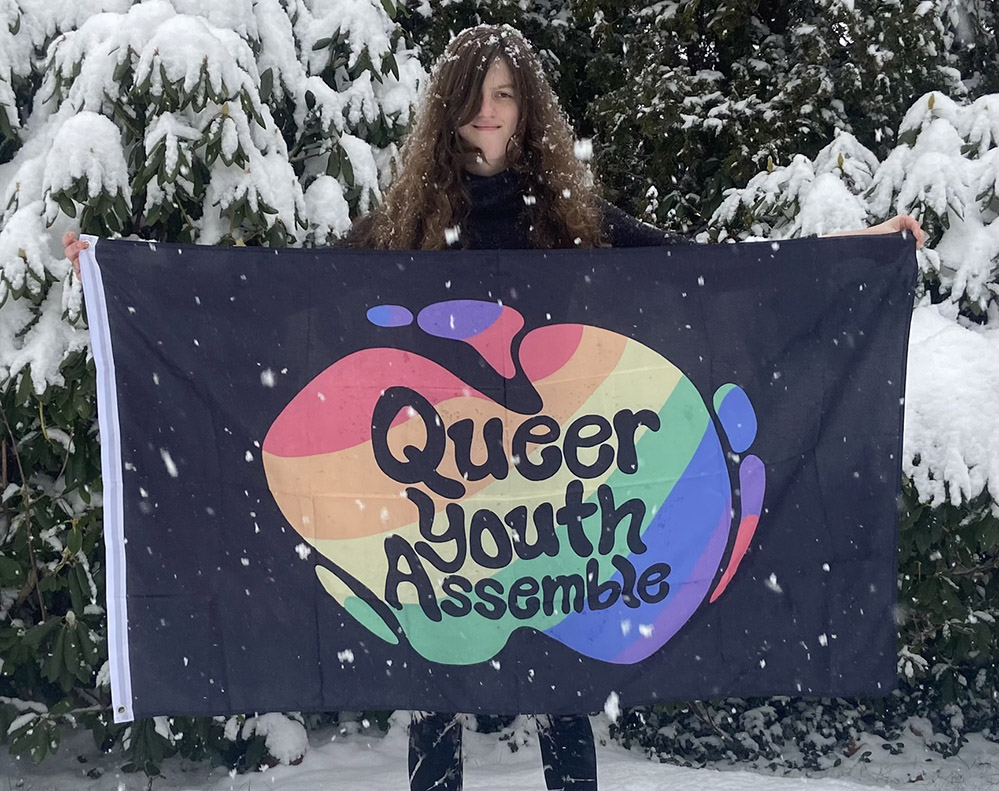 ESMÉE SILVERMAN
Esmée Silverman was in a relationship when COVID-19 struck, and "by all accounts we were a happy couple," she said.
But as someone who felt most at ease with others when she could be physically close, social distancing seemed alien. Her relationship with her girlfriend eventually began to feel more taxing than fulfilling.
"Online communication is exhausting, and having to rely on that exclusively made everything feel more muddled," Silverman recalled.
The pair split up. It was a difficult time for many queer youth, said Silverman, who is transgender. Some weren't out to their parents and/or relied on spaces outside their family's household in order to be their most authentic selves. But in lockdown, that was all taken away.
"I had heavily relied on physical spaces and physical gatherings to meet other queer youth, especially through my school's Gender Sexuality Alliance," said the Easton, Massachusetts teen. "That was gone within the blink of an eye."
But the young person found ways to cope. She met with other queer youth virtually, and eventually, when she was ready to consider romance again, began casually dating some people she met online. She noticed that on many dating app profiles, people shared political views like "BLM" or "Stop Asian Hate," which, to her, seemed like a shift.
"Beforehand, the common consensus was politics were best kept quiet until a few dates in," she said. "Today, they are fueling matches in a way that common interests do. Queer people are tired of having to break down complex political and social nuances to confused potential dates, and now prefer to be more straightforward."
Reflecting on the last two years, Silverman can trace her inner growth.
"The experience of being locked down and the move to a virtual environment definitely hit a reset button in me, it allowed me to figure out what I individually needed in relationships," she said. "I was alone and able to focus on myself and my needs."
Get stories like these delivered straight to your inbox. Sign up for The 74 Newsletter