Teen Brains Changed During COVID, Scans Show
A weekly roundup of headlines about how the pandemic is shaping schools and education policy, vetted by AEI Visiting Fellow John Bailey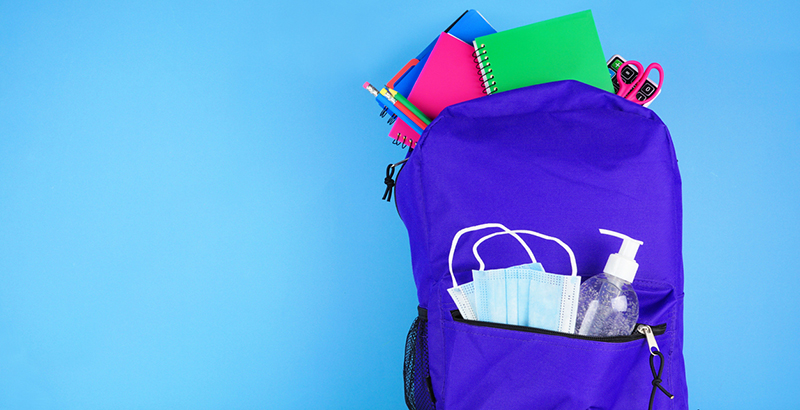 Get stories like these delivered straight to your inbox. Sign up for The 74 Newsletter
This is our weekly briefing on the pandemic, vetted by John Bailey. See the full archive.
The Crisis of Student Mental Health is Much Vaster Than We Realize
"The [Centers for Disease Control and Prevention] found 45% of high school students were so persistently sad or hopeless in 2021 they were unable to engage in regular activities. Almost 1 in 5 seriously considered suicide and 9% surveyed tried to take their lives during previous 12 months."
" 'We simply don't have enough people in our profession to meet the need,' said Kelsey Theis, president of the Texas Association of School Psychologists."
"Hospital emergency room visits spiked for suspected suicide attempts among girls ages 12 to 17, according to the [CDC]. From February to March 2021, the number jumped by 51% compared with the same period during 2019."
Related: National student survey finds mental health is top learning obstacle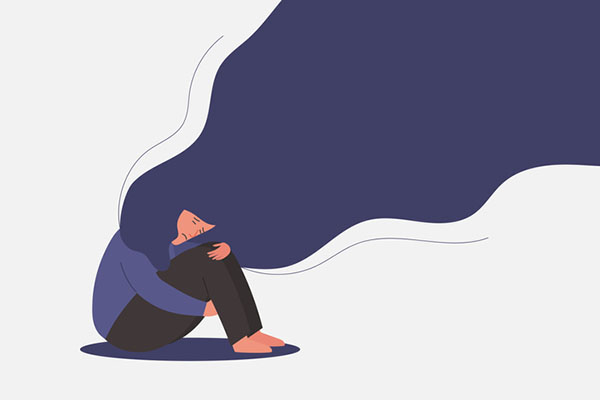 The Big Three
Signs of Academic Rebounding Emerge, But Concerns Remain
Academic rebounding in reading and math continued in fall 2022; however, rebounding is not even across school years and summers, especially in reading.
The youngest students in the sample (current third graders who were kindergartners when the pandemic began) have the largest reading declines and showed the least rebounding.
Even with continued rebounding, student achievement remains lower than a typical year, and full recovery is likely still several years away.
"These young students' reading improvement was slower than their math improvement, researchers found. And they estimate that it will take them at least five years to fully recover from the pandemic in both reading and math, longer than nearly any other group studied except current eighth graders. Given the five-year time horizon, many of those students may never fully get up to speed in either subject by the time they finish high school, they warn."
Related: Schools Face 'Urgency Gap' on Pandemic Recovery, via The 74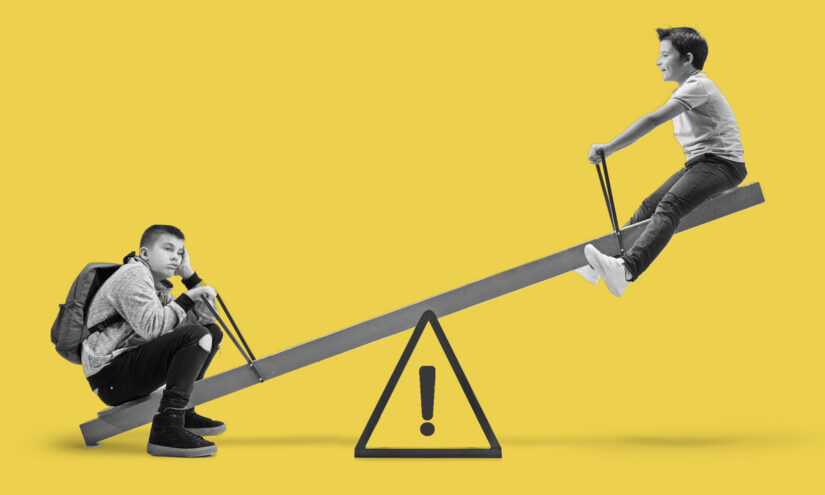 45% of Public Schools Don't Have Full Teaching Staffs
45% of public schools are operating without a full teaching staff.
More than half of public schools in high-poverty neighborhoods (57%) had at least one teaching vacancy, compared with 41% of public schools in low-poverty neighborhoods.
83% of public schools reported having experienced challenges that appeared to be the result of supply chain disruptions during the 2022-23 school year. The most prevalent challenges were in procurement of food services (55%), laptops and other electronic devices (48%), and furniture (30%).
Teen Brains Changed During COVID
Via Axios and The Washington Post.
"The stress of living through the pandemic physically changed teen brains — with accelerated signs of aging commonly seen in children experiencing violence and neglect."
The study compared 163 teenage MRI scans — half taken before the pandemic and half after. A 16-year-old girl's brain might be the equivalent of a 19- or 20-year-old's before COVID."
Federal Updates
Education Department: Launches New Initiative to Enhance STEM Education for All Students
90 organizations are listed as having made STEM commitments. Other groups/companies/philanthropies can make commitments by Dec. 31 using this form.
Federal Communications Commission: Released the long awaited National Broadband Map (Announcement / National Telecommunications and Information Administration Statement / GovTech)
The new maps will serve as a basis for the NTIA to allocate $42.5 billion in Broadband Equity, Access and Deployment grants to states and territories next summer.
The public, along with local governments and providers (including schools), are now able to submit two types of challenges:

Location (for example, incorrect location address, incorrect location unit count, etc.)
Availability (for example, if the map incorrectly lists a certain provider or broadband technology as available)
City & State News
Washington, D.C.: CityBridge released Establishing Roots: Implementing Citywide High-Impact Tutoring in D.C. Key takeaways:
A robust tutoring strategy requires a large coalition of partners with unique models coordinated around a common goal and set of standards.
A centralized network that provides multiple types of support across the entire implementation process leads to a significant increase in standards-aligned tutoring.
Tutoring quality improves when partners have regularly structured opportunities to share information and collaboratively problem-solve.
Georgia: A report from Georgia Partnership for Excellence in Education details how school districts are spending $6 billion in federal COVID relief funds.
Nearly half of district leaders (48%) report inflation has altered their plans, which increases to 63% among rural districts.
About 77% of local education agencies hired additional staff to address student mental and physical health needs.
New York: Schools in the state have been slow to spend federal aid sent to them in the wake of the COVID-19 pandemic, according to a report from the New York Equity Coalition.
North Carolina: Teach For America North Carolina announced the launch of the Ignite Fellowship, a high-impact tutoring initiative in partnership with Bertie County Public Schools.
Texas: The percentage of families in the state that homeschool their children went up in 2020 — from 4.5% at the end of the 2019-20 school year to 12% at the start of the 2020-21 school year. The increase was particularly notable among Black families.
COVID-19 Research
Efficacy, Effectiveness and Safety COVID-19 Vaccines for Children Ages 5-11
A systematic review of 30 studies, via Preprints with The Lancet
"In 5- to 11-year-old children mRNA-vaccines are moderately effective against infections with the Omicron variant, but probably still protect well against COVID-19 hospitalisations. Vaccines were reactogenic but generally safe."
"Safety data suggests no increased risk of serious adverse events, with approximately 1 to 2 events per 100,000 administered vaccines reported in real-life observations. Evidence on the risk of myocarditis was uncertain."
Related: Pfizer submitted an application to the FDA for its updated COVID-19 vaccine to be used as the third shot in the three-dose primary vaccine series for children ages 6 months through 4 years.
Analysis and Viewpoints
States Ramped Up K-12 Spending in 2022, But Growth Likely to Slow
"Overall state spending on K-12 education continued to increase in fiscal year 2022, rising 8% over the previous year to hit $538 billion, as federal aid and state investments continue to fuel growth."
"In fiscal 2022, state general fund revenues are estimated to have grown 15.9% while revenues increased 16.6% in fiscal 2021."
Why Are Americans Fleeing Public Schools?
"The government projects that K-12 public school enrollment — already facing demographic pressures — will drop further to about 46 million students by fall 2030, according to the NCES."
Related: Pandemic pushed Head Start enrollment down by 33%, via K12 Dive
…And on a Lighter Note
Never Out of the Fight: This is incredible.
Peek-A-Boo: Peek-a-boo.
Get stories like these delivered straight to your inbox. Sign up for The 74 Newsletter