Bertelli: Are Backroom Deals by Teachers Unions Bankrupting California's Schools?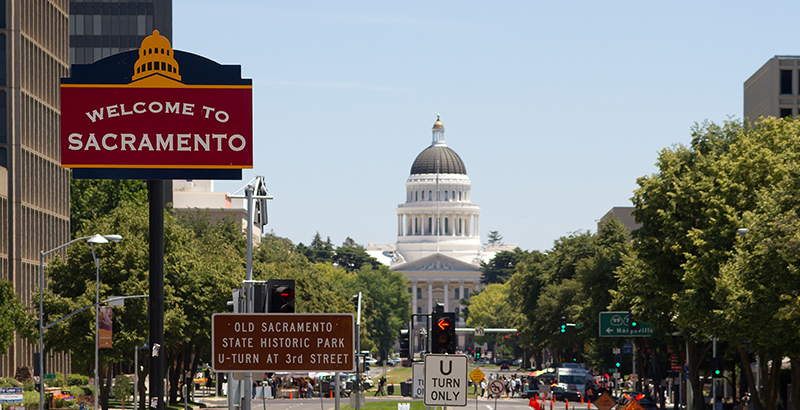 A lobbyist for the California Teachers Association took to Twitter recently beating the drum for transparency and accountability in advocating for a bill related to charter schools.
The hubris of these tweets is fascinating given the fact that the union is far and away California's biggest beneficiary of secret, backroom deals to spend public money.
Based on historical spending patterns and Gov. Jerry Brown's most recent budget proposal, California is poised to spend approximately $40 billion next year on teacher salaries and benefits. To put that number in education context, the state will likely spend less than $3 billion on books and supplies for the entire K-12 public school system.
That $40 billion figure is more than 2½ times as large as the entire state higher education budget. It is more than the state spends on the legislative, judicial, and executive branches, transportation, natural resources, environmental protection, and prisons. Combined. It is more than is spent on the combined total of every state health and human services program. If teacher salaries and benefits had their own budget line item, it would be the largest single item in the entire state budget.
Here's the kicker: How that $40 billion in public dollars is spent is negotiated out of public view.
In over 1,000 school districts across the state, negotiations on spending this money take place behind closed doors. There is no transparency in how these deals are done. No public scrutiny or debate. No opportunity for the community or parents of children in the schools to impact the process. An amount of money equivalent to 30 percent of the entire budget for the state of California is divvied up by a relative handful of people out of sight and without accountability to parents and the communities that are affected.
The union's ability to secretly self-deal doesn't stop in the back rooms of local school districts. In 2011, as California was trying to drag itself out of the Great Recession, the state budget deal was being finalized in a room with only four people in it: Brown, the Assembly speaker, the leader of the state Senate, and the union's chief lobbyist.
The ability of the union to preserve this funding is critical to its status as the most potent political force in the state. How? Because part of the money used to pay teachers is kicked back to the union to advance its political agenda. This year alone, it has $195 million of those public dollars to work its political will, putting the union at the very top of the education plutocracy.
These secret deals are having devastating impacts on school districts. Not only do these contracts provide for salaries and benefits of current employees, they obligate districts to unending years of payments to people long after they stop working.
School district health benefits promised to retirees are underfunded by $24 billion. The state's teacher retirement system is underfunded by a whopping $97 billion. The public is on the hook for paying enormous debts for terrible deals, negotiated in secret by a select few. All the while, making sure hundreds of millions in public funds are siphoned off to the union, which demands more.
It's not hyperbole to say these obligations are bankrupting our schools. After several years of economic growth and two voter-approved tax increases, at least one school finance expert expects two-thirds of school districts to engage in deficit spending within three years. Los Angeles Unified School District projects that benefit obligations and pension costs will consume more than half of the district's budget by the 2031–32 school year. Let that sink in. Less than half the funds LAUSD receives will actually go toward educating its students.
Given the magnitude of these decisions and the billions of dollars in public funds involved, these negotiations demand greater public scrutiny and accountability. Several states have passed laws either allowing or mandating that these negotiations take place in public.
California should join these states in demanding that these deals be negotiated in the light of day.
Chris Bertelli is the founder of Bertelli Public Affairs, an education public affairs consultancy based in Sacramento. He specializes in working with clients focused on improving educational equity in California public schools.
Get stories like these delivered straight to your inbox. Sign up for The 74 Newsletter