Talent Show: Education Leadership Incubator Chiefs for Change Announces a Diverse New Cohort of 9 'Future Chiefs'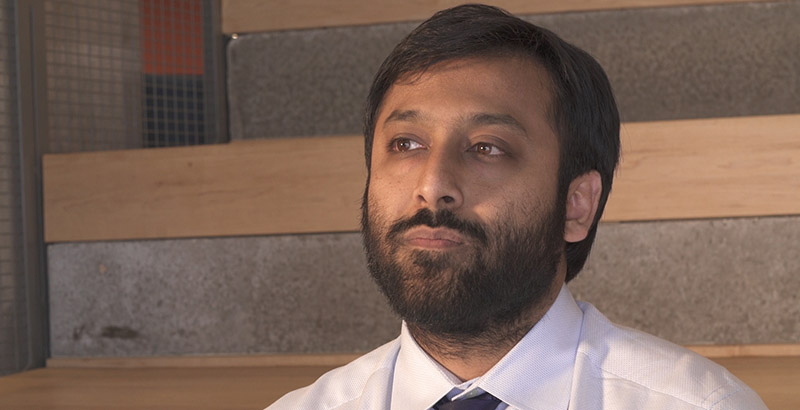 It's about to get a little less lonely at the top.
Fresh on the heels of news that the teaching profession is not diversifying as quickly as U.S. demographics, an education talent pipeline has announced a diverse class of future state and district leaders. Seventy-eight percent of Chiefs for Change's fourth cohort of fellows are people of color, and 67 percent are women.
The new future chiefs, as the group calls them, come from some of the nation's largest school districts and from two state education departments. They join a network of three dozen education leaders who have overseen large-scale transformation efforts throughout the country. Many have played pivotal — if largely unsung — roles in that work.
Two are from the San Antonio Independent School District, which has garnered attention in education advocacy circles for its novel school improvement strategies. Chief Innovation Officer Mohammed Choudhury, architect of the district's first-of-its-kind effort to diversify schools by student income, will be joined by Pauline Dow, the district's deputy superintendent for academics and school leadership.
Interim Superintendent of Indianapolis Public Schools Aleesia Johnson is also a fellow, as are Chicago Public Schools Chief Education Officer LaTanya McDade; Marie Izquierdo, chief academic officer of Miami-Dade Public Schools; Allen Smith, chief of culture, equity, and leadership for Denver Public Schools; and Christine Fowler-Mack, chief portfolio officer in the Cleveland Metropolitan School District.
State leaders rounding out the new cohort are Jessica Baghian, assistant superintendent of the Louisiana Department of Education, and Eric Hall, chancellor for innovation of the Florida Department of Education.
The fellows will spend a year polishing their leadership skills and discussing the risks and possibilities involved in pushing for rapid change. Going forward, they will have continued access to mentorship and support from graduates of past cohorts, a third of whom are now state or district leaders.
As any school board member or second-rung district administrator tasked with searching for a new superintendent can attest, top leaders who have had success transforming large school districts are rare as hen's teeth. A school system committed to ensuring that its leadership is as diverse as its students can find the challenge even more daunting.
New superintendents, meanwhile, have had few places to turn for advice. Though it's not a part of administrators' conventional training, political skill — or lack thereof — can make or doom a strategic plan.
Past cohort members recently took a public stance in support of Robert Runcie, superintendent of Florida's Broward County Public Schools, whose reappointment was challenged by controversy over his handling of last year's Parkland tragedy. (Runcie was ultimately extended a new contract.)
Denver Public Schools Superintendent Susana Cordova, who recently took over from Tom Boasberg (who is also a Chiefs for Change board member) said her time in the program was invaluable. "Chiefs for Change has built a community of leaders who empower each other to do what's best for kids and build off each other's successes," she said. "I'm thankful to be a part of this growing network."
Chiefs for Change describes the new cohort as politically diverse. In addition, six of the locations where the future chiefs work have used some version of what's known as a portfolio strategy, in which in-district schools and sometimes public charter schools are managed using an autonomy-for-accountability framework. Denver, San Antonio, Cleveland, and Louisiana's Orleans Parish have all drawn attention for their portfolio efforts.
Get stories like these delivered straight to your inbox. Sign up for The 74 Newsletter