Taking Kids out of School for a Vacation? California District Wants Parents to Make Up for Lost State Aid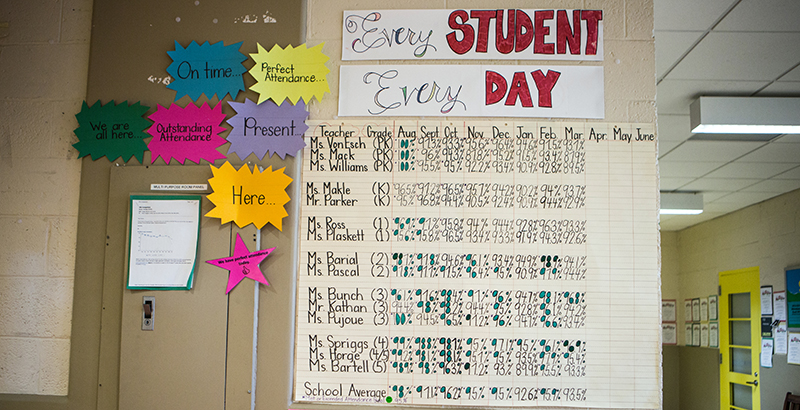 What's the value of one day of school? While the learning and development that happen for each child may be priceless, at least one California district has put a monetary value on it.
Manhattan Beach Unified School District, in Los Angeles's tony South Bay, asks parents to make a $47 donation each time a student misses a day of school.
California schools get state money based on average daily attendance, so the reasoning is that if families can afford to take kids out of class for vacations, they can afford to help the district make up the lost cash. Less than 5 percent of affluent Manhattan Beach's 6,647 students qualify for free or reduced-priced lunch.
The request for donations is part of the district's online form for reporting absences, which helpfully provides a link to pay online and directions for paying by check.

It doesn't indicate if parents should pay when their kids are out sick, though some schools' websites clarify that a donation is recommended only for "vacations, social purposes or reason other than illness."
Manhattan Beach Superintendent Mike Matthews said the district has included the request on and off for the past few years, but it doesn't badger parents to pay.
"I don't think the pressure's that strong" to make a payment, he said, noting that only about 1 percent of absences have resulted in a donation this year. He said the idea came from a parent after California changed its funding formula in 2013 to ding schools even for excused absences.
Some school websites include this video explaining the funding formula and the donation request:
Asked if he's concerned about the money lost because of student absences, Matthews said it's just "the cost of doing business" for a school district. The daily attendance rate in Manhattan Beach is around 98 percent, he added. But the district still loses about $1 million a year for student absences.
California is one of a handful of states that fund schools based on daily attendance rather than total enrollment, and other well-off districts have also experimented with the strategy. Districts can use their discretion, a spokesperson for the state Education Department told The 74 in an email.
The tactic has both pros and cons, said Hedy Chang, founder and executive director of Attendance Works, a San Francisco-based nonprofit that seeks to advance student success by reducing chronic absenteeism, which the U.S. Department of Education has called a national crisis, with nearly 8 million K-12 students missing 15 or more days of school in 2015-16.
"I think that can have mixed results," she said. "I think you want to start with having families know what they are missing out on in learning, on achievement, so they can meet their hopes and dreams."
One Manhattan Beach mom, who asked not to be identified, said most parents she knows don't mind the request and pay the fee.
"Because we are in a community where parents often take their kids out of school for vacations or family events, it ends up being a significant loss to the school's budget," she said.
Get stories like these delivered straight to your inbox. Sign up for The 74 Newsletter