SXSW Interview: Friendship School CEO Patricia Brantley on Why Virtual Learning Will Thrive Long After the Pandemic
Remote schooling isn't for everyone, she says, but for many it's a "game changer."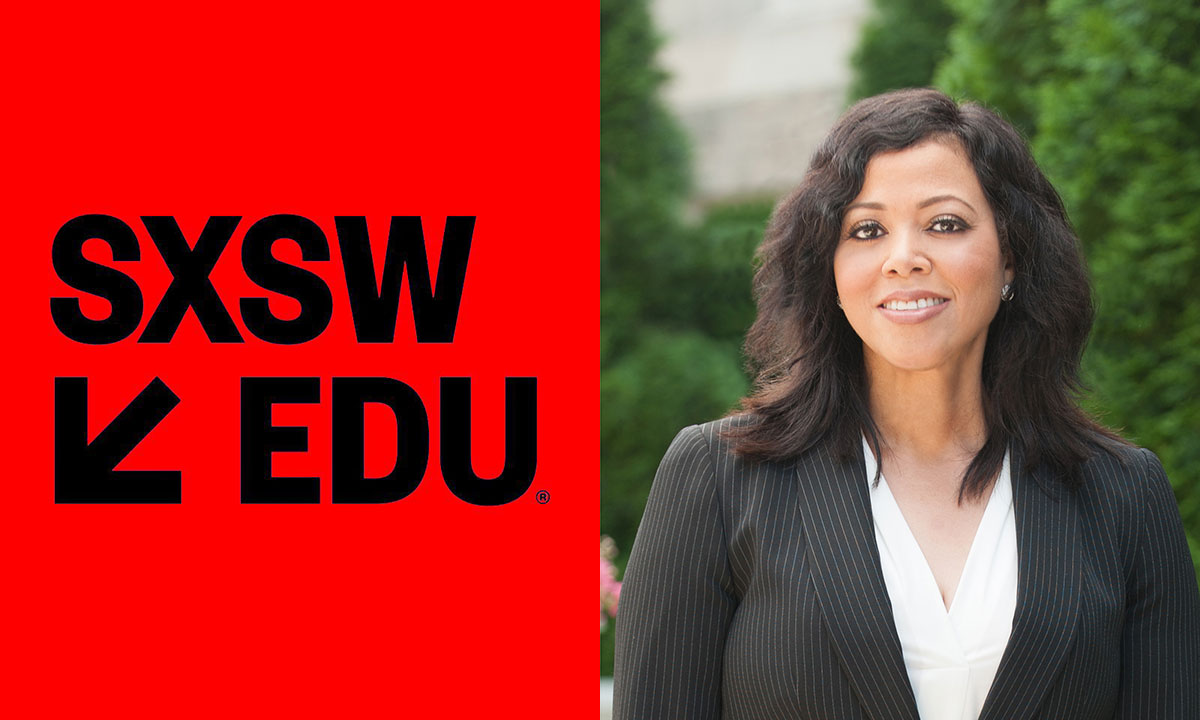 Support The 74's year-end campaign. Make a tax-exempt donation now.
During the pandemic, K-12 schools endured withering criticism for their inability to effectively educate students remotely, with many parents and lawmakers demanding a speedy return to in-person learning.
In October 2020, for instance, a Pew Research survey found that parents whose kids attended school in-person were far more likely to say they were "very satisfied" with the way school was handling instruction: 54% vs. just 30% whose kids received online instruction only.
But Patricia Brantley, who leads the 15-school network of Friendship Charter Schools in Washington, D.C., said developing and maintaining virtual learning systems will be critical to public schools going forward. Friendship began investing in virtual learning before the pandemic and has actually expanded its virtual offerings since 2021.
The move is largely driven by parents, she said, who see the value of virtual learning for their kids. She noted one parent who wrote that her child requires a wheelchair to attend "a fair amount of medical appointments." Online learning works in large part because classes are recorded for later viewing. The woman's son, once an average student, is "now above grade" level, she wrote. Brantley also said the move has fostered "incredibly strong connections between families and with the faculty."
Three years after the first pandemic closures, Brantley said virtual learning will also be key to attracting young teachers to the profession as other white-collar industries offer the option to work remotely. She'll be talking about her experiences this week at South by Southwest Edu, part of a panel that explores the possibilities of online learning.
The 74's Greg Toppo, who will be moderating the session, caught up with Brantley by email in advance of the session.
The interview was edited for length and clarity.
The 74: The panel at South by Southwest Edu asks "Is Virtual Learning the Disruptor Teaching Needs?" What's your short answer to this question?
Patricia Brantley: Virtual learning is the solution teaching needs. There's an age-old question: How do we best educate our young and prepare them for the world? Assuming that we can do it in the same way that it's been done for 100 years or more, when the world has changed, is worse than naive. It is failing generations of students in ways that we may not recover.
In my opinion, the true disruptor isn't the availability of virtual learning, it's the convergence of factors illuminated by the pandemic. Those factors include the rise of parent-driven schooling through pods and micro schools that often rely partially on online delivery; the decline of traditional enrollment and rise in private, homeschool, online and charter options, and the flexibility now being given in other professions that make them more attractive to young college graduates than teaching. I see these factors converging in a way that is ultimately forcing changes in the way we historically have approached schooling, especially in traditional settings. Virtual learning isn't the disruptor. It is a critical tool to support the way education must adapt to a changing world.
Friendship is D.C.'s first public, tuition-free online education provider. Can you talk a little about what you've built and what your enrollment trends are?
We began investing in online education years before the pandemic, opening Friendship Online Academy in 2015 for grades K to 8 and expanding to high school in 2019. Our original families knew that traditional settings weren't serving their children well. The truth is we followed them to online learning as the solution. We were proud of our very specialized, small virtual community that featured incredibly strong connections between families and with the faculty.
Then, as many families were hesitant or unable to return to in-person schooling during the 2021-2022 academic year, our enrollment exploded. We went from barely 200 students to 700. Our staff grew from four full-time teachers to a staff of 40, with a faculty that includes master teachers, guidance counselors, social workers, parent liaisons and resident artists that are leading students through deep experiences in the fine arts. Our growth is an indication of the effectiveness and appeal of online learning environments.
Part of our success here is likely due to our intentional approach to design. Since 2015, our priority has been to design an online program with the learner at the center. Interestingly, by centering the learner, we also designed a new experience for the teacher, one that creates flexibility and evolves the profession. By doing this, we saw significant interest from teachers to take on this role and high satisfaction rates from those who did. This experience gives us reason to question the prevailing idea that there is a shortage of people who want to teach. Rather, what we see is that many teachers want the freedom and flexibility to evolve. In that way, virtual learning can be as attractive and impactful for educators as it is for students and families.
What have some of your early successes been?
While our enrollment trends are strong indicators of our program's success, I'm even more pleased with the academic results we continue to achieve. Ensuring access to effective small learning environments and robust online options for students and families are absolute priorities for us. That's why we are so proud to see results like those from the spring 2021 study from (educational consultants) EmpowerK12, which found that Friendship Online students previously deemed "at-risk" for academic failure outpaced citywide growth in both English and Math during the pandemic.
I also consider it a success that we haven't gotten locked into one way to meet families' needs. As we've continued to grow and learn, we're piloting other learning environments that push the limits on traditional school. Our microschools and hubs, which also emerged as part of the need created by the pandemic, were a game changer for many of our families. When we looked at the data, kids who were in those pods achieved larger academic gains than their peers who were not. Some even progressed faster than they did before the pandemic.
I understand you're using an AI system that listens to kids' reading and reports back to teachers. What other innovations are you able to bring to the table?
We are constantly driven by the question: "What do families, students, and teachers need right now, today?" We are always asking ourselves this question and we push ourselves to remain open-minded about where the answers might lead us. Over the course of the past few years, this has certainly included expanding our online options and microschools, but it's also included innovations that aren't necessarily connected to technology.
For example, since the pandemic taught us that learning can happen anywhere, we've made investments in more experiential learning for our students. Partnering with Capital Experience Lab at Friendship Blow Pierce Academy has made the entire city part of our students' learning journey. We've also developed a career coaching program for students to help them prepare for the future and discover career paths they never knew existed. In addition to their teachers and peers, our students are also learning from members of their community.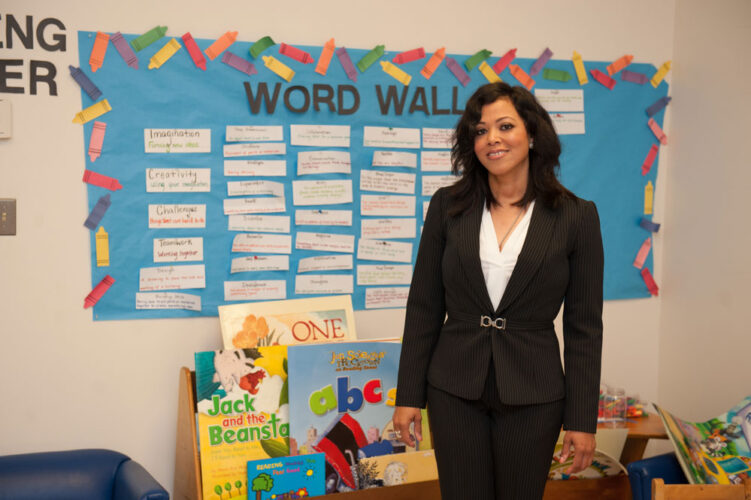 During the pandemic, we heard so much about how online learning was problematic. Yet your work suggests there's huge interest from families. What does the conventional wisdom miss about online learning in 2023?
The first thing that's missed is the idea that you can paint family and student needs with a broad brush. Does online learning work for everyone? Certainly not. But for those families and students who gravitate towards online learning, it can be a game changer. The pandemic forced all of us to adopt online learning, so of course there were going to be plenty of situations where that wasn't the ideal learning environment. Now that we can integrate choice into the equation, you start to see that those families and students who opt in to this kind of learning are usually the ones who have great success with it. The idea here is that families need to be empowered to choose the best learning environment for them and we need to be prepared with diverse options to meet their needs.
The other thing that was missed in the urgency created by the pandemic is that you can't lose human relationships in the shift to online learning. Despite what some may think, a high-quality online learning environment is still centered on people and relationships, not technology. If you leverage technology — and the flexibility it affords — to allow the student-teacher relationship to thrive, that's when you see the kind of success we've been able to achieve over time.
Support The 74's year-end campaign. Make a tax-exempt donation now.