Superintendents' View: Leading a District is Hard — But We Love It. Here's Why
Cinotti & Cobb: Creating a pipeline for new school & district leaders requires those of us with a passion for the job to share that side of the story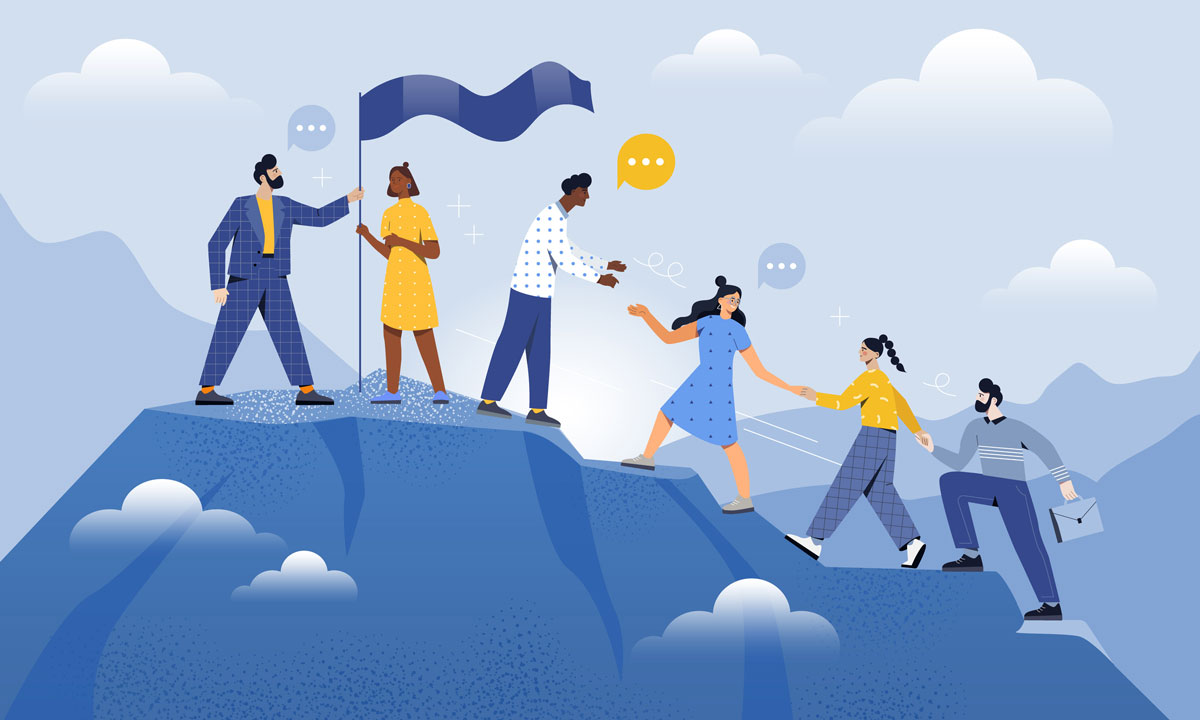 No paywall. No pop-up ads.
Being a school superintendent is a tough job, made even tougher when national politics is involved. That's part of the reason why the turnover rate is expected to be 25% this year. It's also why it is more important than ever to ensure the nation's superintendents represent a diverse set of backgrounds and are well-equipped for the job.
At a small gathering in December of educators and leaders of businesses and nonprofits in the field, hosted by the Institute for Education Innovation, we brainstormed new ways to address the urgent superintendent retention crisis, how to cultivate future superintendents and how to attract more leaders to the profession.
But along the way, an important truth emerged: Every superintendent in the group loved the job.
Though we are superintendents of very different districts — Gina a small district in New Jersey and Rick a mid-sized district in Oklahoma — we feel the same way. Yes, being a superintendent is challenging. Creating a pipeline for new school and district leaders will require innovative ideas. But it also will require those of us who have a passion for the job to share that side of the story, too. So, that's where we'll start.
The rewards extend far beyond a single classroom. Running a school district is the best way to effect change. Both of us had found tremendous rewards as classroom teachers. But the superintendency reaches well beyond a single classroom and even beyond the traditional school community of students, teachers, staff and parents. We get to build relationships with the larger community, too, including local social organizations and businesses, or the military base where many students and families live. Year over year, we can see the benefits of our schools' work all around us. That larger community is counting on us to maintain high standards.
The superintendent's voice really does matter. Families, teachers, community leaders — they all want to hear from us and know where the superintendent stands. We get to use the power of our voice when a teacher comes looking for support. We use it when the community comes to us concerned about curriculum changes. Or when the national political debate barrels into the school hallways. The superintendent can create a climate where the priority is doing the right thing by kids. That's significant.
Superintendents know where the problems are. According to the most recent "State of the Superintendency" analysis by AASA, the School Superintendents Association, more than three-quarters of superintendents are men. Only 8% identify as people of color. Those serious imbalances need to change. As superintendents, we know just how important it is to reflect the diversity of the communities we serve.
Superintendents have opportunities to identify future leaders. Each of us found our leadership positions thanks to the encouragement of mentors, who illuminated a path forward. Today, we're in a great position to similarly recognize leadership potential in teachers and principals, and we can help fuel that flame through consistent encouragement and strategic leadership pipeline programs. By encouraging individuals, particularly those who are traditionally underrepresented in leadership positions, superintendents have the power to transform how schools and districts look, now and into the future.
Superintendents understand the need for eliminating artificial barriers. In many states, aspiring superintendents must first obtain a certificate in school administration, a process that can take a year or more. They are expected to get this certificate on their own time, which means studying nights and weekends, in addition to holding down a regular teaching job and participating in family and community activities. There are excellent superintendent candidates out there who see the certificate process as a barrier. And frankly, we're not certain it provides significant value in the first place. After all, you don't need a special administrative certificate to run a successful company or a busy city agency. We'd like to see these types of requirements removed for superintendents, opening the door to more candidates from diverse backgrounds, regions or states. It could even make these important jobs viable for folks with valuable administrative experience gained outside the traditional K-12 path.
As school superintendents, we have the privilege of leading organizations that not only educate students, but also provide opportunities to cultivate new and diverse leaders. We're using our voices to do just that.
Get stories like these delivered straight to your inbox. Sign up for The 74 Newsletter