Study: How Districts Are Responding to AI & What It Means for the New School Year
Dusseault & Lee: Tutoring, tracking students, giving teacher feedback, answering parents: How schools are thinking about using artificial intelligence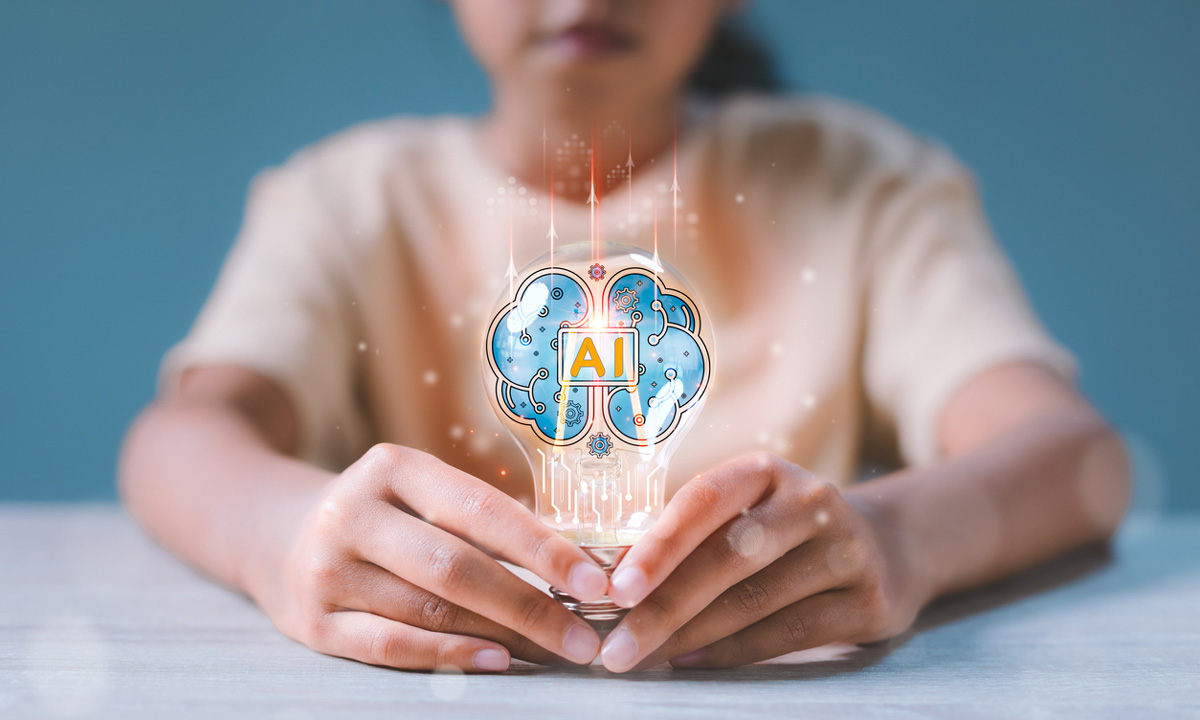 Get stories like these delivered straight to your inbox. Sign up for The 74 Newsletter
Districts are responding in divergent ways to artificial intelligence's potential to reshape teaching and learning, and most have refrained from defining a districtwide stance for schools to navigate AI, according to a review by the Center on Reinventing Public Education at Arizona State University.
By searching for district communications and media coverage in each state from fall 2022 through summer 2023, CRPE identified districts publicly responding to AI last school year. We conducted more thorough research on these districts and catalogued their specific responses.
Most of the reactions have revolved around ChatGPT, the large language learning model-based chatbot launched by OpenAI in November 2022.
Many large districts were initially wary of the new technology, with New York City, Los Angeles and Seattle issuing high-profile bans on students using ChatGPT, largely because of concerns over cheating.
But many are adapting. New York City Public Schools lifted its ban in May, with Chancellor David Banks acknowledging a mindset shift and a determination to "embrace its potential."
Walla Walla Public Schools in Washington State reported that while it blocked ChatGPT to "get out ahead of it," the district doesn't plan to stop it long-term. In April, the district established a committee of teachers learning how to use ChatGPT to work on related policies.
In California's Palo Alto Unified School District, Superintendent Don Austin embraced ChatGPT's potential to enhance learning and improve efficiency. Likening AI pushback to early resistance to calculators and the internet, the superintendent this spring encouraged everyone in his district office to start using the technology.
Supporting learning and emotional well-being
While most districts CRPE reviewed have not released precise plans for using AI, some are exploring opportunities.
The Cleveland Metropolitan School District introduced a tool called Amira that functions like a literacy tutor that listens to students read and corrects mistakes in real time. The district piloted the tool at four schools last spring and had a small group of teachers experimenting with a tool to help create unit and lesson plans.
Newark Public Schools is piloting Khanmigo, an AI-powered "tutorbot" created by Khan Academy to give students individualized support across core subjects. The program responds like a human tutor, offering personalized prompts, diagnosing errors and helping students develop deeper reasoning skills, and gives teachers real-time reports.
Mesa Public Schools in Arizona and Austin Independent School District in Texas are piloting AI-enabled "early warning" programs that track student performance and send alerts if kids are off track. Mesa's program collects academic, social and emotional data from teachers and students to predict up to three months in advance whether a student will pass or fail coursework.
Creating new AI courses and standards
Other districts are designing curriculum to build students' AI literacy. Most are in states creating conditions to help steward the advancement of AI curriculum.
Baltimore County Public Schools announced plans to launch an AI program at three high schools this year that will feature on-the-job learning. The program is a byproduct of a 2020 state innovation grant, which funded district staff to develop curriculum and lead an advisory council.
In Georgia, the Gwinnett County district is opening up a K-12, AI-themed cluster of schools that will provide progressively more sophisticated study of AI across content areas. This will include related activities and vocabulary in core subjects, and Gwinnett hopes that piloted lessons will spread across the entire district. The Georgia Department of Education worked with Gwinnett to write new academic standards so all schools in the state can launch their own AI courses.
A dozen districts in Florida, including those in the Tampa area, are rolling out AI and data science programs this year in partnership with the University of Florida, part of the university's broader goal to infuse AI into K-12 curriculum across the state. The state is also providing funding to train teachers.
Supporting teacher development
A small number of districts reviewed are using AI to strengthen teacher practice or generally orient educators to the technology as a teaching tool.
This year, Spokane Public Schools in Washington, St. Vrain Valley School District in Colorado and Keller Independent School District in Texas piloted an instructional coaching platform called AI Coach by Edthena that films classroom instruction and uses AI to offer teachers feedback and assist in developing an "action plan" to implement suggestions.
Prince George's County Schools in Maryland launched training sessions this summer to help teachers learn how to incorporate AI into their lessons as part of a three-year agreement with nonprofit training partner aiEDU, which provides curricula and learning resources.
Improving communications and operational efficiency
Districts are using AI to provide individualized guidance to students and parents. In April, the School District of Philadelphia announced a chatbot to answer parents' and guardians' questions online and track whether issues were resolved. In August, Los Angeles Unified School District unveiled a chatbot "student adviser" that provides parents real-time access to grades, test results, and attendance and assists its "Individual Acceleration Plans" program. Mesa Public Schools is one of many Arizona districts using AskBenji, a chatbot digital assistant that helps students navigate the federal student financial aid — FAFSA — application.
Districts are also using AI-powered technology to support safety and operational efficiency. Broward County Public Schools in Florida uses AI to track individuals using their appearance and facial expressions. Denver Public Schools uses AI-powered, self-driving floor cleaners, and Iredell-Statesville Schools in North Carolina uses AI to detect student illnesses as part of their pandemic response.
Districts face essential questions about AI in 2023-24
A year ago, few districts or stakeholders were paying much attention to AI. Now, it's clear that this technology will evolve faster than districts can develop formal training and guidance for staff. Leaders need to respond by thinking through how they train their workforce to responsibly use AI, and prepare for fundamental shifts in teachers' roles and students' opportunities in the coming years.
We suggest that districts:
engage early adopter educators to discuss strategies and guidelines;

communicate regularly and transparently with parents;

train teachers on responsibly using AI; and

partner with organizations, industry and higher education institutions who have AI expertise and can weigh in on best practices.
We also urge state departments of education and regional associations to provide guidance and tools to help districts navigate AI. Students, parents, teachers and employers are looking to districts to do this well and to provide a learning environment that is both safe and reflective of the 21st century and beyond.
Get stories like these delivered straight to your inbox. Sign up for The 74 Newsletter