Students Wanted to Ask NYC Mayor de Blasio Directly How He Plans to Create Summer Jobs for Students After Cutting Program. After 66 Calls, One Got Through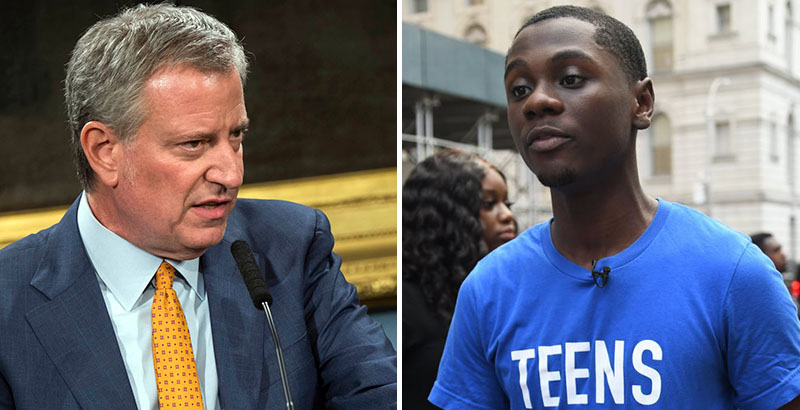 After weeks of blasting New York City Mayor Bill de Blasio on social media for suspending the nation's largest summer youth jobs program amid a pandemic and economic crisis, a student advocacy group finally had the chance to question him directly.
"How can plans be put in place [for students] if there's no money?" asked high school senior Lennox Thomas, a policy team leader at Teens Take Charge, on the Brian Lehrer Show's April 24 "Ask the Mayor" segment. A handful of the group's members had individually called in; Thomas said he dialed some 66 times before finally getting through.
Staring down a projected $7.4 billion tax revenue hole through next fiscal year because of the coronavirus, the city in early April announced a $124 million cut to the Summer Youth Employment Program, eliminating its entire budget. De Blasio has said the city is "going to have ready a variety of [other] options … to engage young people from home over the summer."
There have been scant details so far, though, on what those will be. And the mayor's answer to Thomas offered little clarity on what's next for the roughly 75,000 14-to-24-year-olds who rely on the summer jobs program in normal times and may need it now more than ever with the pandemic hurting family income and social distancing leaving young people with nothing to do.
"We can't spend money on something that we don't even know if it'll happen," said de Blasio, who spent the bulk of his three-minute response justifying the decision and re-upping points he'd already made to the media. He noted that many employers shuttered by the coronavirus might not be up and running by summer, and that maintaining social distancing is a continuing concern. De Blasio added that, given the current budget crisis, there are other more immediate funding priorities.
"We had to make choices," he said. "Right now what I'm focused on is literally getting people food, making sure people have a place to live, making sure they're safe, making sure they're healthy. That's the priorities right now."
He ended with a pledge. "If the situation changes for the better quickly enough and we think there are creative options that we can put in play, we're certainly going to work with the City Council on that. But we've just got to focus on health and safety first, and we're certainly not there yet."
Pressure has been building from students, city council members and state legislators to reinstate the program since its demise for this summer was announced April 7. Advocates emphasize that the jobs program is an economic lifeline for low-income youth, who make $15 an hour, the minimum wage, for up to six weeks and are paid directly by the Department of Youth and Community Development, not their employer. Proponents also say the program opens doors to career and networking opportunities and keeps kids busy during the summer doldrums. Many have questioned why more consideration wasn't given to potential virtual job opportunities.
Students interviewed by The 74 about the mayor's commentary that day agreed that de Blasio's immediate concerns around public health and safety have merit. And students like Thomas say they believe the mayor cares about kids. But most also felt de Blasio's arguments about the potential lack of employers and the burgeoning budget crisis are an excuse to overlook creative solutions or avoid slashing other agencies' budgets to save summer youth employment.
"Making sure people have food — those are valid concerns, and I understand that as mayor he's juggling a lot right now," said Thomas, who attends Brooklyn College Academy. But "he was able to cancel schools over the weekend" in March, ushering in an unprecedented transition to remote learning. "The summer is a few months away. We have enough time to have contingency plans."
City Council Speaker Corey Johnson, for example, has suggested having teens work essential jobs at food pantries or field calls with human services agencies. Teens Take Charge's Tiffani Torres and Sophie Mode in a New York Daily News op-ed on Wednesday said certain local community organizations are "ready to place young people remotely with local business … to help them research business problems and find solutions."
Maury Ahram, a senior at Bronx High School of Science who spent two summers with the program, wrote in an email that he "understands de Blasio's argument that the administration can't see the future and know that businesses can resume normal operations." But he sharply disagrees that there's no way around budget cuts.
"I don't think that money should be cut from funding those who are unemployed [and] those who need the money to supplement college tuition costs," said Ahram, who's worked as a camp counselor, administrative assistant and helper for the elderly through the program.
Andrea Colon, a Baruch College student and lead organizer for the Rockaway Youth Task Force, which employs city teens through the program, lamented that "when there's budget cuts, young people are always first on the chopping block."
"[The mayor] said it himself, the program is just not a financial priority," even if it "provides vital income and experience" for students, said Colon, who worked on advocacy campaigns at the Youth Task Force through the summer jobs program in 2016.
Communities on the Rockaway Peninsula in Queens are largely low-income, and students rely on these summer jobs, Colon said. She noted that the group is now considering funding 15 to 20 jobs out of its own budget.
"We don't want [the cuts] to let us change our beliefs too much, which is that young people should be employed," she said. "We're still trying to figure out how that would work."
Both Colon and Thomas noted that agencies like the New York City Police Department, which employs about 36,000 officers, are seeing significantly smaller-scale cuts.
An April 16 news release on the mayor's budget plan outlined $25.5 million in reductions to the NYPD in the current and upcoming fiscal year and $185 million to the Department of Youth and Community Development, which oversees summer youth employment.
"The NYPD is responsible for the bulk of enforcing social distancing requirements during this pandemic to ensure New Yorkers remain safe and healthy," City Hall spokeswoman Laura Feyer wrote in a statement Thursday to The 74 on why much of its budget remains intact. She added, "The federal government needs to step up with billions of dollars to cover tax revenue losses and costs related to saving lives and fighting COVID-19."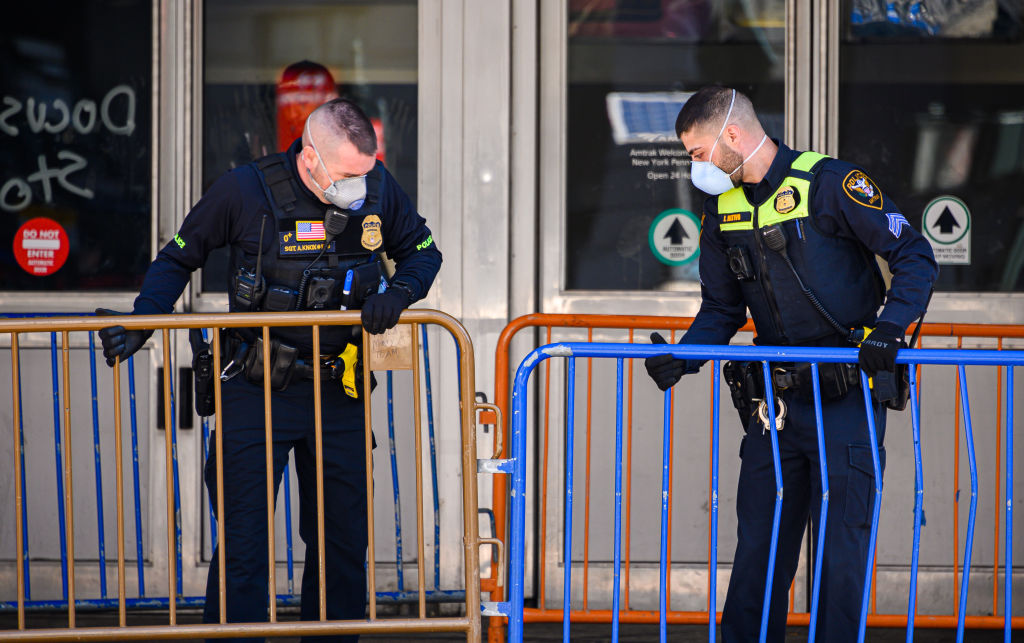 Anais Aboab, a junior at Gramercy Arts High School in Manhattan, used income from the summer job program after eighth grade to contribute to groceries and necessities while her mom was unemployed. After a few subsequent years of applying and not getting chosen by lottery, she was hoping to win a spot again this summer.
Aboab is a bit more understanding of de Blasio's reasoning. "Creating remote solutions is ideal and would essentially be helpful, but considering the circumstances, I don't think it's feasible to even lay out a plan right now," she said. Regardless, she added that it's a "pretty devastating" development, and she wants to know why there wasn't more transparency and student input before the decision was made.
"Why didn't he let the public know he was going to cut funding beforehand?" Aboab said. "It was all so sudden, which is why I'm assuming so many folks took immediate action, because he never discussed rolling back funding for anything."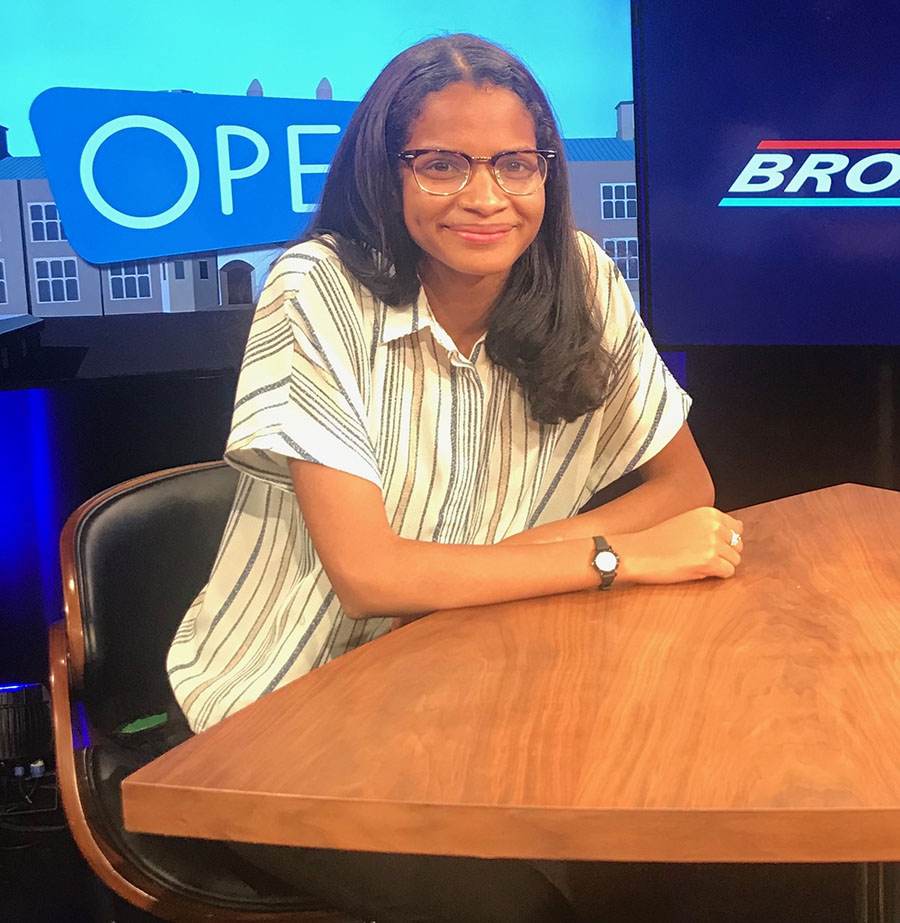 When asked if he thought the mayor's pledge at the end of the call to find solutions if conditions improve was genuine, Thomas said he was skeptical.
"I think that was his way of ending the conversation," he said. "Putting it on the backburner."
Student groups like Teens Take Charge and Rockaway Youth Task Force say they'll continue to advocate for full funding in the meantime. A petition to save the program had garnered more than 28,300 signatures as of Thursday afternoon.
The City Council is expected to vote on the budget in June before the new fiscal year starts July 1. Twenty-eight of 51 council members are calling for full reinstatement of the Summer Youth Employment Program's funding, according to Teens Take Charge's public tracker.
Get stories like these delivered straight to your inbox. Sign up for The 74 Newsletter