Mental Health, Teacher Shortages, Uvalde: Students Talk 2022's Key School Issues
Members of The 74's Student Council reflect on the impact of the year's biggest education storylines in their own school communities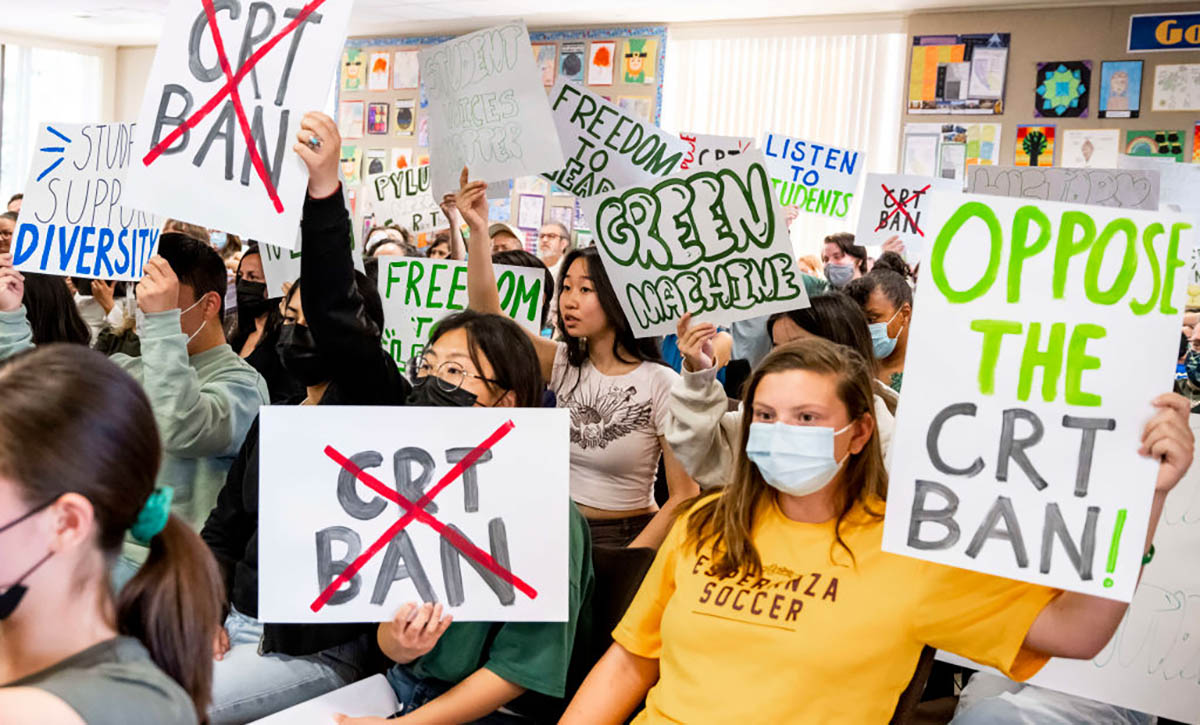 Get stories like these delivered straight to your inbox. Sign up for The 74 Newsletter
When debates over teaching racism, sexism and LGBTQ issues hit Colorado schools, Kota Babcock began to worry.
He was a senior at Colorado State University and worked as chair of All The T.E.A. in Denver, an organization focused on HIV education and advocacy. Would the new outcry over teaching critical race theory — originally an academic framework used to understand structural racism, now a GOP catch-all for lessons addressing race, sex and gender — interfere with his team's access to schools, he wondered?
"A lot of [our] historical work has been going into public schools and doing basic sex ed, HIV 101s and talking about how race and LGBT issues intersect with sexual health and with HIV specifically," said Babcock. "So it was a really scary year to think about the ways that we might end up losing that access in certain counties."
So far, the group has not been blocked from continuing its work in any districts, said Babcock. But in Fort Collins, his college town, some parents on May 24 staged protests against gender and sexuality alliances in local schools, underscoring to Babcock the barriers his organization is up against, especially in areas with large swaths of conservative-leaning parents.
It's one example out of many students shared of how the hot-button issues facing education this year impacted youth nationwide. With the school year having now drawn to a close, The 74 convened members of its Student Council to share how the key K-12 storylines played out in their own lives.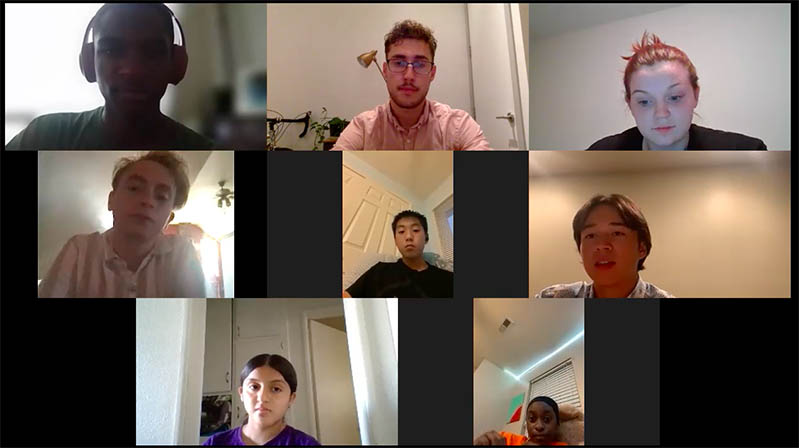 Staffing shortages
For Mia Miron in Pomona, California, staffing shortages impacted her learning. Across the U.S. this past school year, there were more open positions at K-12 schools than during any previous year going back at least a decade, according to Bureau of Labor Statistics figures. At Miron's school, her math teacher left early in the year, and from then on, her class was led by a long-term substitute.
"That kind of set me behind," the eighth grader said.
She now is attending summer classes offered by her school to catch up and prepare for the transition to high school.
Diego Camacho, who recently graduated high school in Los Angeles, also attended a school that was short a math teacher. During his junior year, they were forced to combine the pre-algebra and pre-calculus classes, with students mostly learning from online Khan Academy lessons, he said.
Mental health
Numerous students articulated struggles with mental health. Sydnee Floyd, a high schooler in Franklin, Tennessee, said that during the first year of COVID, she experienced bouts of depression as the pandemic shut down many of her favorite activities.
To make matters worse, in her community, she felt a stigma around discussing issues like depression or anxiety.
"It's kind of like you shove it to the corner and you don't really talk about it," she said.
But fortunately, a teacher who, Floyd said, was "like my second mom" picked up on the girl's troubled state.
"She could tell that I was struggling and she just asked me an honest question. 'Are you OK?' And I was like, 'No, I'm not. I've been really struggling,'" Floyd recalled. "So she got in contact with our school counselors, and got me the help I needed."
In Needham, Massachusetts, Maxwell Surprenant's school tried to take an honest accounting of the mental health difficulties its student body was facing. The administration carried out anonymous polling during fall 2021 to better understand young people's stress and anxiety on the heels of COVID.
"They found that our student body was, on the whole, generally more stressed than the average stress level of high school students, but had very few cases of extreme anxiety," said the high school senior. "Most people reported having resources and people to talk to, friends to reach out to, good support systems."
At the same time, in his own life, Surprenant deepened several friendships as his school rolled back COVID protocols like mandatory masking.
Because lockdown had taken away so much, "everyone wanted to make the most of the relationships that they had going forward," he said.
School safety
Just weeks after the school shooting at Robb Elementary school in Uvalde, Texas, left 19 fourth graders and two teachers dead, several students had school safety at the front of their minds.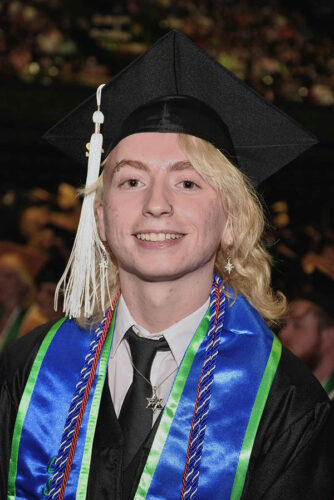 Babcock said he personally knows two victims of mass shootings. A friend of his survived the 2019 STEM School Highlands Ranch shooting in Douglas County, Colorado, and his older sibling's close friend died in the Aurora, Colorado, movie theater shooting of 2012. There's a psychological impact of proximity to those sorts of tragedies, he explained.
"It does really make you feel like you always have to look for an exit," he said. "This year, it was really painful to see that nothing had really changed since my senior year (in high school) when the Parkland shooting had happened."
At Za'Nia Stinson's school in Charlotte, North Carolina, a bomb threat this year brought a SWAT team to her school, complete with a bomb-sniffing canine unit. The disruption made her reflect on just how difficult it would be to learn in an environment where such threats are more common.
"It's so sad that someone goes to school to learn and has to worry about, 'Will this be my last day or not?'" said Stinson.
Missing school
High rates of absenteeism plagued school districts across the country this year, as students missed class due to quarantine and poverty-related issues exacerbated by the pandemic, such as needing to work part-time jobs.
In Floyd's Tennessee district, she reported that a bunch of her peers "kind of just gave up on school." By her estimation, more people were absent than usual throughout the year, but not necessarily because of COVID — instead taking days off "to live their life a little bit more."
"They kind of just went and did what they wanted to after being kind of locked down for two years," said Floyd.
For Joshua Oh, who just finished eighth grade in Gambrills, Maryland, many of his peers struggled to stay up to date with their coursework after testing positive for COVID and being forced to quarantine. He personally caught the virus over winter break when he wouldn't fall behind in school, but infections went up this past spring amid the second Omicron surge.
"A lot of people's grades have tanked … and the teachers haven't really exempted them from grades," he said. "For friends, they've had to either email teachers or just have a low grade or just try to get extra credit or re-do [assignments] and get a late work [penalty], which deducts a couple points."
Devin Walton, a rising high school sophomore in South Torrance, California also struggled with missing school. But in a reminder that normal teenage life events also continued through the pandemic, his absences had nothing to do with COVID.
"I would sleep almost the entire day and whenever I did wake up, I would just go eat something and then go back to sleep. And my mom was getting worried about me because she thought I was sick or I was depressed," Walton explained. "But it turns out, I was just going through a major growth spurt and I was getting really tired."
Paths forward
Most of the young people on the council agreed that life is still not fully back to normal after the pandemic, and teachers can be a key support.
"Students right now are really feeling disconnected," said Babcock.
It goes a long way when educators find meaningful ways to connect with young people, he believes.
"Just making sure that, from the first day, teachers are making themselves known as a safe person for a variety of issues, whether it's bullying, LGBT issues, experiences of race in the classroom," he said. "There are so many ways that you can make yourself open to students."
Thoughtful personal touches can also have a big impact on improving classroom environment, reflected Mahbuba Sumiya, who finished high school in Detroit with virtual learning and is now a rising sophomore at Harvard University.
"During the remote senior year of high school, some of my teachers would play music in the background while everyone was getting into the meeting to bring the energy," she said. "The small things that educators do inside and outside the classroom to share love mean a lot to students like me."
Another tactic, suggested Oh, is more hands-on activities in class. At the end of the year, he designed and built a diorama of an environmentally friendly eco-city in his science class, which, he said, allowed him to feel engaged and have fun at the same time.
Educational games that encourage healthy use of phones and laptops, like Kahoot, can also be a good tactic to boost engagement, suggested Stinson of North Carolina.
To make up for time lost to the pandemic, teachers should encourage students to link learning to the real-world issues they care about, suggested Camacho, in L.A.
"Educators that listen to their students will quickly discover what their students are passionate about. Educators, now more than ever, should push students to explore their passions," he said.
For all COVID robbed them of, Walton observed, it also was a potent reminder to be grateful for the day-to-day interactions that in-person school can bring.
"When I was in lockdown, I thought, 'Oh yeah you have to stay at home all day, this is going to be a nice long break,'" the California teen said. "And the longer I was at home, I was more like, 'This is starting to get boring. It's not as fun as I thought it would be.'"
"The more we were in lockdown because of this pandemic virus, the more we realized how much school meant to us."
Years from now, if Stinson has children one day, she knows what she'll tell them about living through this extraordinary period.
"I would tell my kids that this was a very crazy time. It was a weird time."
This story was brought to you via The 74's Student Council initiative, an effort to boost youth voices in our reporting. America's Promise Alliance helped in the recruiting of our diverse 11-member council and the idea was conceived as part of Asher Lehrer-Small's Poynter-Koch Media and Journalism Fellowship.
Get stories like these delivered straight to your inbox. Sign up for The 74 Newsletter