Smarter Crowdfunding for Classrooms: When Teachers Fundraise Technology, Their Districts Can't Always Support It. DonorsChoose Now Has a Fix for That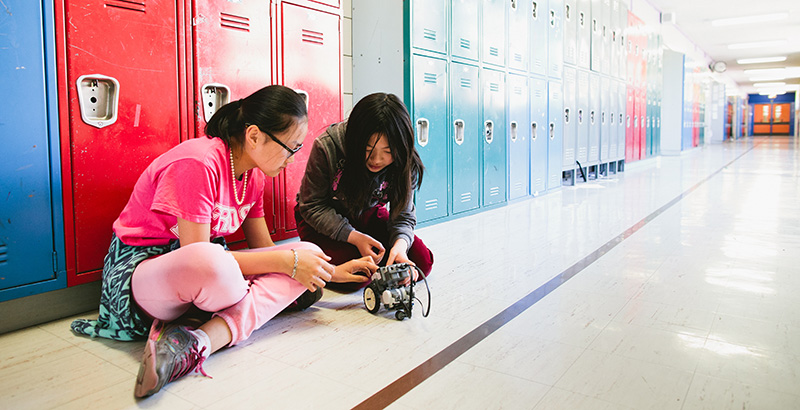 It's nice when a teacher can crowdfund a project to outfit her classroom with tablets. It's less nice when that district's IT department isn't familiar with that brand of tablet and doesn't know how to maintain it.
That's the problem DonorsChoose.org — a nonprofit that helps teachers crowdfund classroom supplies — has been running into over the years. Just as technology has become one of the most popular items for teachers to request on the site, more teachers have become less certain if their districts can support and service those new tools.
So starting this month, DonorsChoose.org has started soliciting information from districts on their technology guidelines and platforms. Now, when teachers request items for their classrooms, a new field will appear on the page, sharing which technology and software the district prefers.
The site doesn't restrict teachers from selecting a given product; it will just start providing additional context.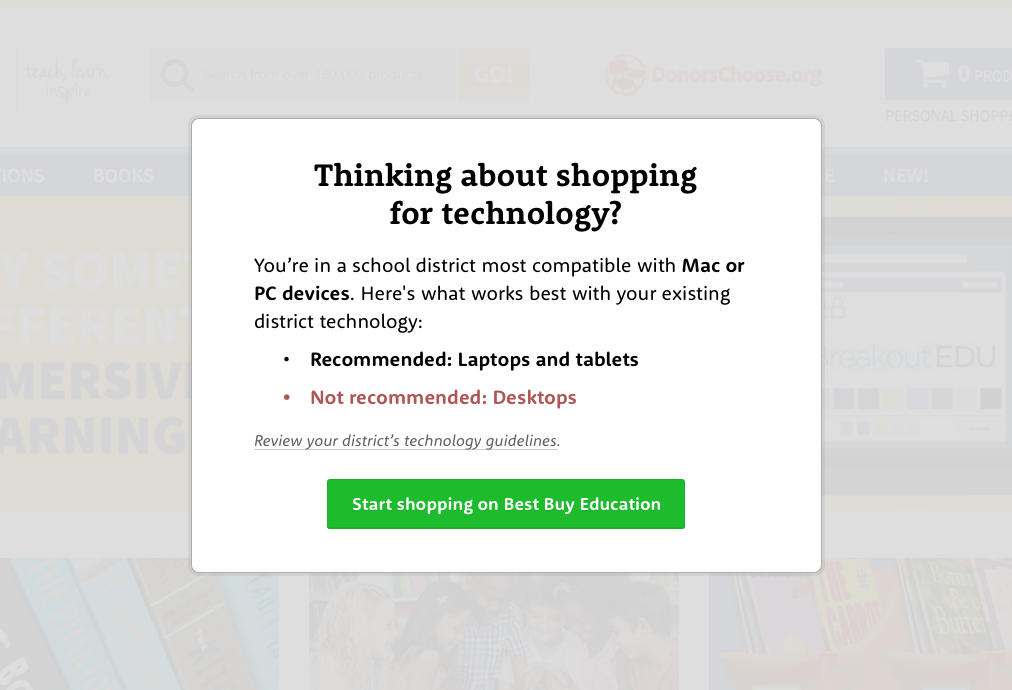 "If we get the wrong device into a classroom, and it can't be used to help student learning, it doesn't really help anybody — the teacher, the district, or the donor," said Katie Bisbee, chief marketing officer and EVP of partnerships at DonorsChoose.org. "So we heard from a lot of school districts that they wanted to educate their teachers on what devices worked best with that school district network."
For example, once a teacher receives new technology for the classroom, IT departments often have to install student privacy restrictions, update software, and connect the tools to the districts' internet and other devices. These IT departments are often small and trained only on a particular universe of tools, making it difficult to maintain a diverse swath of technology.
DonorsChoose.org has increased in popularity over the years since it was founded in 2000 by a history teacher in a Bronx public high school. In 2017, the site garnered $118.7 million in donations.
Teachers from approximately 11,000 districts use DonorsChoose.org to crowdfund supplies for their students. Bisbee says that can also mean 11,000 different technology guidelines and restrictions.
Any district can upload their technology guidelines right here. Leading up to this month's announcement, DonorsChoose has already posted guidelines from districts in such major cities as Boston, Seattle, Atlanta, and Portland.
Disclosure: The Bill & Melinda Gates Foundation provides financial support to The 74 and is a partner of DonorsChoose.org.
Get stories like these delivered straight to your inbox. Sign up for The 74 Newsletter