School Board Openings Are an Opportunity for Equity
McCorkle: Board members tend to be whiter and richer than the students they represent. Black & brown candidates can seek open seats and change that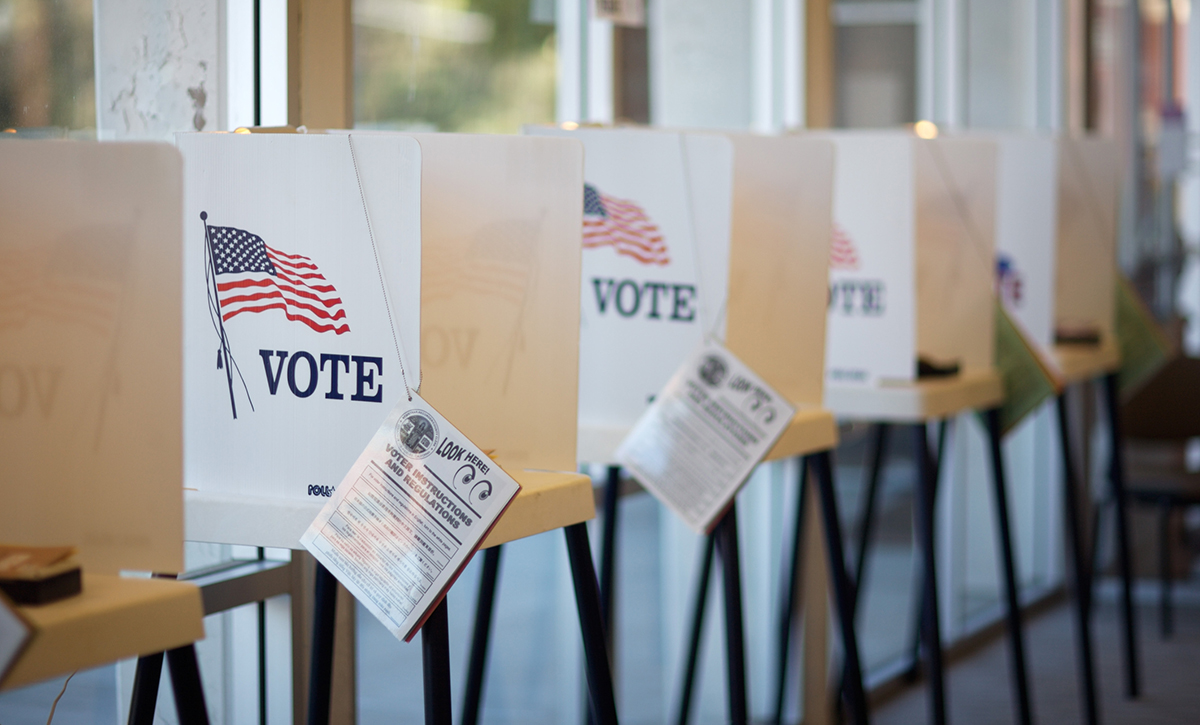 Get stories like these delivered straight to your inbox. Sign up for The 74 Newsletter
A recent report from School Board Partners found that just 38% of surveyed elected board members said that they intended to run for reelection. In recent years, some 70% of incumbent board members ran again, making such a decline something more than noteworthy.
School boards hold tremendous power in public education. Responsible for setting the lion's share of policy, practice and budgets in public schools, board members are often volunteers or earn just a negligible stipend. One consequence is those who serve tend to be wealthier and whiter than the student bodies over which they hold authority.
As educators and advocates have worked to make progress on addressing educational inequity, opportunity gaps and outright systemic racism, school board representation is a too often overlooked lever of power and driver of change. But if something even approaching an attrition rate of 6 in 10 board members comes to pass, there will be profound opportunities to reshape these key institutions and make them more representative of their student populations.
Reflecting on my own experience, I think about what could be for Black, brown and low-income students if they had greater representation on their districts' school boards. Growing up in New Orleans, my mother and father went to extraordinary lengths for a chance at a better education for their first-born child.
In 1992, my parents camped outside Lake Forest Montessori School, along with other families of color, hoping for a shot at a limited number of high-quality seats at what was, at the time, one of the few high-performing schools in Orleans Parish. I remember the local newspaper, the Times Picayune, printing a picture of my mom on the front page, along with her story: a young, aspiring middle-class mother and father who had to balance a work day while maintaining their spot in line. They waited for hours and hours. In the end, they did not get a seat in the highly desired Montessori school.
Still, I was lucky enough to have parents who, despite that initial setback, continued to advocate on my behalf so I could attend a good school and pursue my career aspirations. Many children do not have that good fortune. Still others have parents doing their utmost for their benefit, but a system that is built on inequity stands in their way like an immovable object. As the new report observes, school boards have played "a critical role in creating these structural inequalities."
Just as they were key to building up this injustice, they may well be the key to dismantling it. The authors of the report find that Black and brown school board members are "more likely than white board members to view systematic racism as an ongoing problem the board must address" and "are more likely to prioritize policies focused on equity, raising student outcomes and closing achievement gaps."
Unfortunately, too often, qualified Black and brown community leaders enter the political arena ill equipped to run a competitive or viable campaign. During my time managing campaigns of grassroots advocates who decide to run for office, I have seen this resource gap play out firsthand. Strong candidates simply cannot compete with better resourced opponents who are often whiter and wealthier.
This is why organizations like Leaders of Color, where I serve as program manager, are essential. Leaders of Color recruits, trains and supports aspiring leaders, just the kind of Black and brown community members who could run for school board seats, and win, if given the support they need. We create an ecosystem of support that sustains these aspiring leaders and puts them in the best position to succeed. Of the nearly 200 fellows Leaders of Color has supported, 75% are now in community leadership positions.
But this is just the start. Like-minded organizations and communities must work together to unlock the tremendous potential that Black and brown leaders can bring in this moment. As the School Board Partners report makes clear, we advocates and educators who are committed to equity are on the cusp of an unparalleled opportunity to remake local elected school boards and, in doing so, reorient the governance of local school districts toward greater equity and real educational justice. But just as great is the need to bring new resources and support to the Black and brown leaders who can make all that happen.
Get stories like these delivered straight to your inbox. Sign up for The 74 Newsletter