San Francisco School Board Recall Hinged on Competence, not 'Critical Race Theory.' In a Rarity, it Succeeded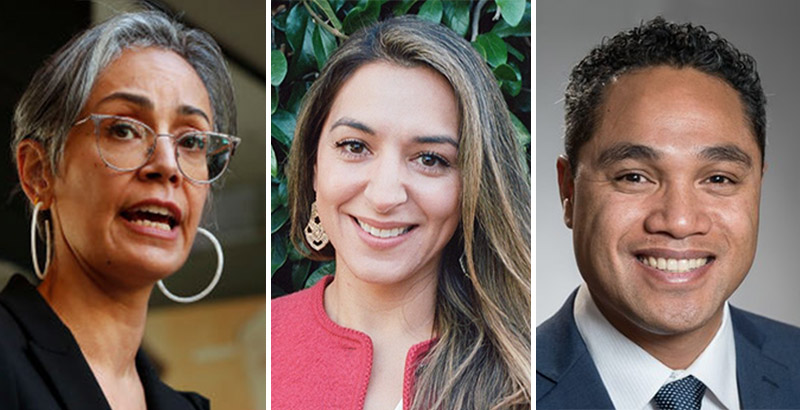 No paywall. No pop-up ads.
San Francisco voters delivered a rare and powerful rebuke to their education leadership on Tuesday night, recalling three members of the city's seven-member board of education. The landslide purging changes the direction of San Francisco schools, long viewed as underperforming among large urban districts, and provides an exclamation mark at the end of a months-long season of political acrimony in the city.
All three members facing votes — Alison Collins, Gabriela López and Faauuga Moliga — were unseated by margins exceeding 70 percent, with three-quarters of the electorate opting to remove López, who served as the board's president. Each recalled member will be replaced by appointees selected by San Francisco Mayor London Breed.
Tuesday's results could serve as the high-water mark in a period of public dissatisfaction with school boards around the country. Parents demanding a return to in-person school have launched an unprecedented number of recall campaigns over the last year; in addition to complaints about school access and quality, many have been animated by the prospect of critical race theory practiced in classrooms, particularly in the last months of 2021. But the vast majority of those efforts have failed in the face of tough ballot requirements and low voter engagement. In San Francisco — one of America's most liberal jurisdictions, where equity politics are broadly popular — recall proponents at last broke through.
Cyn Wang, a local parent who supported the recall as a board member of the San Francisco Parent Coalition, said in an email that she wasn't surprised by the one-sided result.
"The voters spoke very clearly and loudly: We need our Board of Education to first and foremost focus on educating our kids."
The sweeping ouster was preceded by years of growing frustration directed at the board's governance, with special ire reserved for some of its decisions during the pandemic. Along with several other large districts in California, schools in San Francisco remained shuttered until late in the 2020-21 school year, even as students in local private schools returned to the classroom much sooner. Offered the services of a philanthropically funded reopening consultant in the summer of 2020, the board's members rejected them.
The prolonged experience with remote schooling was aggravated by the perception that district leadership was dabbling too frequently in equity politics at the expense of focusing on the task of reopening and improving the city's struggling schools. The board spent months deliberating on a proposal to rename dozens of schools, some named for widely admired figures like Abraham Lincoln and Paul Revere.
In another episode, a set of New Deal-era murals at one high school were nearly painted over when board members decided that their depiction of Native Americans was racist. That effort was halted last year by a state judge, while the renaming campaign has been dogged by allegations that its processes did not adhere to open meetings laws.
Rachel Norton, a former three-term board member and who once served as the body's president, said in an email that the enthusiasm of parent groups supporting the recall was a key factor in its outcome.
"I think San Francisco sent a message — people were really angry about extended school closures and the perception that the board was paying attention to renaming and other issues that didn't center students," Norton said. "Of the four remaining members of the board, I think some understand this anger and some don't."
Moliga thanked his supporters in a Tweet posted early Wednesday morning, saying that his service on the board had been an honor and that "many more fights" lay ahead.
Looking forward, San Francisco's political class will need to chart a new course for the district. Mayor Breed, who gave her own backing to the recall in November, will select replacement commissioners in the coming weeks. In its reconstituted form, the board must also select a candidate to replace Superintendent Vince Matthews, who retired last summer. And public demand grows for a thoroughgoing improvement effort to turn around schools, which have shown some of the widest achievement gaps in the country.
Amanda Kahn Fried, another local recall supporter, said that Democrats beyond California's borders should take a lesson from the fate that befell Collins, López, and Moliga.
"I hope national Democrats — and [Gov.] Gavin Newsom — see that parents in the bluest city in America are frustrated, and need our leaders to prioritize our children."
Get stories like these delivered straight to your inbox. Sign up for The 74 Newsletter