Roza: Waiting for Congress to Bail Out Schools Is a Risky Game of Chicken. Time for Districts to Come Up With Plan B — and for States to Help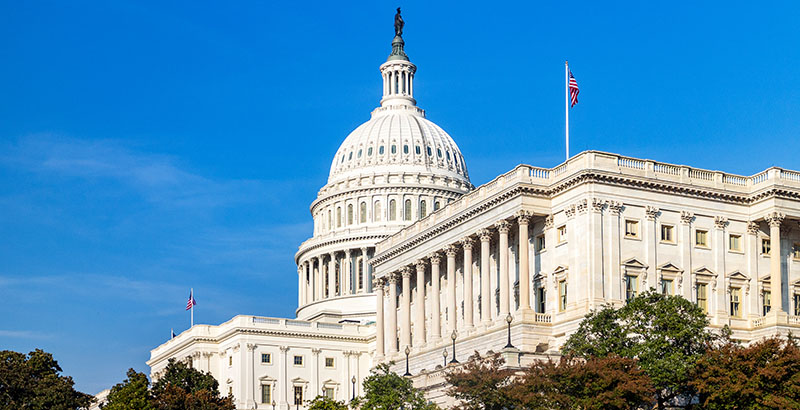 School system leaders and Congress are engaged in what could be seen as a game of chicken. Superintendents from 62 big urban districts signed a Council of the Great City Schools letter to congressional leaders saying schools need a $200 billion federal bailout to avert a "catastrophe" with "profound" consequences for the nation. Without the money, the superintendents warn, they will have no choice but to lay off some 275,000 teachers, spelling disaster for student learning, with ballooning class sizes and students taught by unqualified teachers.
This federal ask seems an incomplete strategy to stave off the envisioned doom. Districts need to start work on a Plan B — and they need it now.
With grim financial forecasts for K-12 education next year as the epidemic unravels the economy, it's an understandable first move to work on the revenue side of the equation for schools. Politically, leaders don't want to make cuts if districts can get more money from the federal government, a.k.a. taxpayers, instead. But education is just one of many sectors looking to the federal government for a lifeline. And some in Congress already have signaled that a bailout for states and districts isn't a priority. As the saying goes, hope isn't a strategy.
Not hope alone, anyway.
I worry that districts are losing precious time by not taking steps now to mitigate the cost side of the equation. Every day the can gets kicked down the road makes it harder to square budgets next year — and more likely that students will pay the price. Careful cuts now can help cushion both teachers and students from more disruptive and deeper panic-induced cuts later. (No one wants next year to feature hastily imposed layoffs whereby students lose their teacher midyear and high-poverty schools bear the brunt of the cuts.)
To be clear, teacher layoffs are not the only choice available to district leaders. As the economy plummets, some employers now are requiring unpaid vacations, salary reductions or cutbacks in hours for workers. If a massive stimulus doesn't come through, partial furloughs now, while schools are closed, or temporary salary cuts would be less disruptive than widespread layoffs once schools are back open. And exercising these cost-cutting options now could start the saving earlier so as to avert more layoffs later.
Still, while leaders of large districts point to looming disaster, most haven't announced any near-term reductions in salaries or furloughs of hourly workers, even where it would mean minimal or no impact on students. Some staff aren't working full time right now (think crossing guards, bus drivers, custodians, etc.) and could be eligible for federal assistance and/or unemployment if furloughed. Temporary salary reductions might make sense where teachers are working only partial days (per their contract) or where districts are ending the school year early (like Omaha Public Schools). Clearly, no one wants a pay cut, especially teachers whose salaries have been stagnant for years. But given the choice between being laid off — or seeing colleagues laid off — and losing benefits, many may well prefer a pay cut that protects both jobs and students who could be hard hit by a loss of services, larger class sizes and a reduced teaching force.
Denver Public Schools shows how districts can hope for the best while planning for the worst. Superintendent Susana Cordova signed this week's letter asking Congress for more federal stimulus aid. But she also brought to the school board and the public earlier this month possible cost-cutting ideas, including freezing teacher pay increases, delaying raises for hourly workers and instituting systemwide furlough days.
So far, state education chiefs have been largely absent from the headlines on district impacts from projected state revenue shortfalls. That's problematic; more districts could follow Denver's lead if their states would provide much-needed cover for cuts. (No one superintendent wants to announce pay cuts or unpaid vacation unless surrounding districts are doing the same.) State superintendents, perhaps with their governors, could issue statewide orders for districts to make immediate cost reductions to preserve needed funding for the 2020-21 school year when state revenues tank.
While districts should continue to make their own budget choices, this is a moment when state leaders can ease districts' paths toward cuts now, which in turn would blunt the sting of those cuts on students come fall. Hawaii's governor has done just that by floating a temporary statewide 20 percent salary reduction for all public workers, including teachers.
The lack of announced district cuts puts the disaster warnings out of sync with district planning. Chicago Public Schools' 2020-21 budget includes a $125 million increase for schools, with pay raises and new investments in nurses and social workers. On the same day Superintendent Janice Jackson's signature appeared on the April 28 letter asking for federal stimulus funds, she issued a news release assuring those in the Chicago system that no cuts were necessary: "CPS is closely monitoring the impact of the COVID-19 crisis to determine its potential impact on the district's financial position. Based on current expectations about the district's financial outlook, CPS does not anticipate making modifications to the plan released today."
Delaying warnings about the severe financial strain and the tough decisions ahead erodes trust in the system, as communities feel blindsided. By choosing not to protect budgets in the face of a looming economic meltdown, districts are missing out on prime opportunities to save money now, while schools are closed. Inaction today sets the stage for more turmoil next year. Students already have had their fill of that.
Marguerite Roza, Ph.D., is director of the Edunomics Lab and a research professor at Georgetown University.
Get stories like these delivered straight to your inbox. Sign up for The 74 Newsletter