Youth Sports Teach Valuable Skills But Robotics Helps Every Kid Go Pro
Moore: Want to give kids a roadmap for an uncertain future? Youth robotics is the extracurricular helping participants see pathways to career success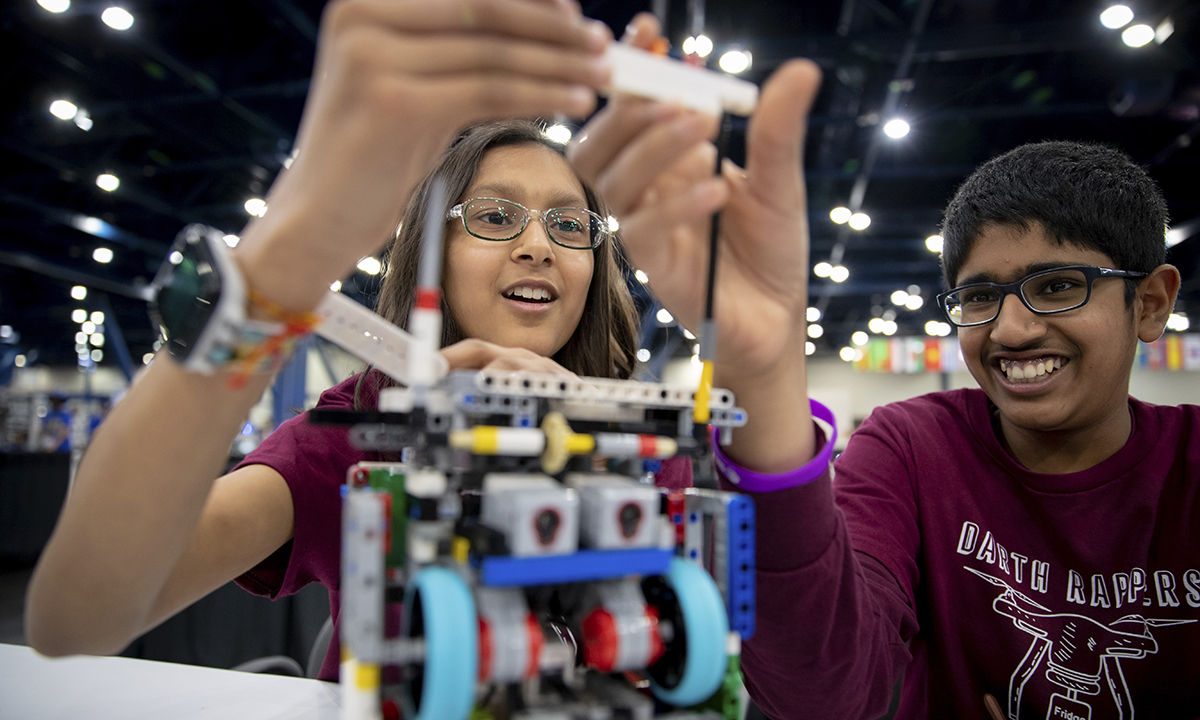 Support The 74's year-end campaign. Make a tax-exempt donation now.
The pandemic has cast a spotlight on students' need for greater experiential learning opportunities both inside and outside the classroom. It has also demonstrated the importance of preparing students to be adept in handling the unexpected — and to feel empowered to tackle an uncertain future.
Many parents have long seen youth sports as a conduit through which kids can learn and develop these key teamwork, collaboration, and problem-solving skills. But COVID's disruptions exacerbated long-term trends showing some declining interest in youth athletics. A year into the pandemic, 28 percent of parents with kids in youth athletics said their child was no longer interested in playing sports and another study found a 32 percent attrition rate among student athletes in grades 8-12, with higher rates among those who are underserved and under-represented.
A new alternative, however, is rapidly emerging and offers students both hands-on experiences and opportunities to hone broader critical thinking skills: Robotics. Any parent who wants their child to have a clearer roadmap for an uncertain future should understand that youth robotics is the extracurricular that allows all participants to "go pro" and find pathways to career success. It gives students the best of both worlds — teamwork-derived skills and STEM competency development — while combatting a trend that has accelerated during the pandemic: the loss of in-person social connection and hands-on skills development.
When parents select extracurriculars for their students, they are, in part, looking for opportunities to teach the values required for responsible citizenship. They want their students to learn how to prevent and navigate conflict, encourage balanced participation and inclusion, develop social competencies, build bridges among peoples and challenge assumptions and stereotypes. At the same time, American companies and governmental organizations are hungry for STEM-capable talent as the global business landscape continues to shift. Despite the continued growth of U.S. science and engineering enterprises, the country's share of global research and development has declined from 37 to 25 percent since 2000 due in part to factors such as increased overseas competition.
This is where robotics shines, as these accessible programs teach not only academic concepts but many valuable social skills and competencies students will need to contribute to something larger than themselves. Robotics actively encourages students to produce high-quality work while giving them space to "fail" safely, recognize the value of others and respect both individuals and community. Like most sports, robotics relies almost entirely on collaboration and recognizes that each team member brings individual strengths that, when combined, buoy performance and learning outputs for everyone.
Engaging students in active, hands-on learning — and giving them increasing levels of responsibility over their education – is critical to their development into values-driven adults. Mistakes are allowed and even encouraged in robotics, which provides a space for positive learning where failure does not equal defeat.
Robotics blends group-based activities with open-ended creativity: these programs often assign student teams a challenge which requires the construction and operation of a robot to complete it. The most effective programs outline the rules and basic requirements but allow great flexibility in design, fabrication, coding or other factors. Students will encounter lack of instruction and structure throughout their personal and professional lives, just as they will be asked to collaborate with peers, whether they are friends or new acquaintances, are from different backgrounds or possess varying levels of experience. Early exposure to this type of uninhibited team-based problem-solving allows them to learn from one another, believe in their ideas and recognize their own potential. These are all critical skills that students will need in future STEM careers, where being a well-rounded person is arguably as valuable as technical skill acquisition.
For teachers looking to incorporate relevant concepts into the classroom, robotics-based curricula should align with existing educational standards (Common Core, ISTE, CSTA, NGSS, CASEL SEL, etc.) but can be taught in untraditional ways. Robotics and lessons about its uses need not be reserved for engineering or coding classes – they can be integrated into existing courses such as career and technical (CTE) training pathways, beyond traditional science and math. With the right context, educators can help students understand robotics' role in everything from automotive manufacturing and surgery to agriculture and shipping.
Educators can help students realize their own ability to solve problems in these areas by using current events and global challenges to inspire students to think creatively about STEM and discover its real-world uses, even theoretically. Teachers can assign their class a focus area – for example, recycling, animal health or water cycles – and ask them to brainstorm solutions to any problem under this umbrella. When elementary and middle school students competing in FIRST LEGO League were asked to think about transportation this past school year, they proposed everything from an autonomous vaccine delivery drone to devices that sense fires in shipping containers.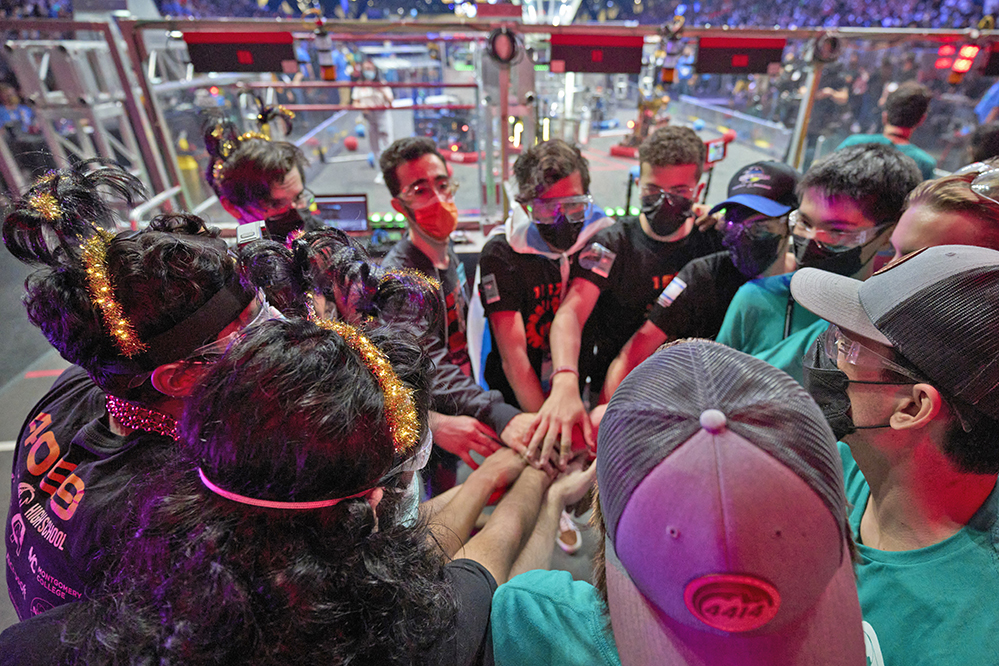 Teachers do not need to look beyond their own communities for opportunities to inspire students to use their STEM skills for others' benefit. Be it adapting a wheelchair so a teacher's husband can walk their newborn or 3D-printing PPE in the pandemic's early days, robotics students understand they do not need to wait for their future careers to make a difference: they are already solving real-world problems and proactively seeking ways to make a difference through education.
When it comes to instruction, teaching robotics should not feel intimidating and there are countless resources available to help educators introduce it in the classroom. There are free and flexible at-home robotics activities available for educator use and many robotics programs offer flexible, adaptable curriculum designed to meet specific STEM learning objectives through connected learning principles; these programs can be integrated to provide STEM learning across many contexts. Code.org also offers a comprehensive list of third-party professional development and curricula opportunities recommended by the Computer Science Teachers Association.
To empower the next generation amid a complicated societal present and future, educators and parents need to reevaluate students' extracurricular commitments and existing educational structures today to put the next generation on achievable paths. While few students will go on to play professional sports, every student is capable of "going pro" in STEM.
Support The 74's year-end campaign. Make a tax-exempt donation now.