Quarantines, Not School Closures, Led to Devastating Losses in Math and Reading
Bailey: CDC quarantine guidance required keeping students home for up to 2 weeks if exposed to COVID. Most districts had no plans for live instruction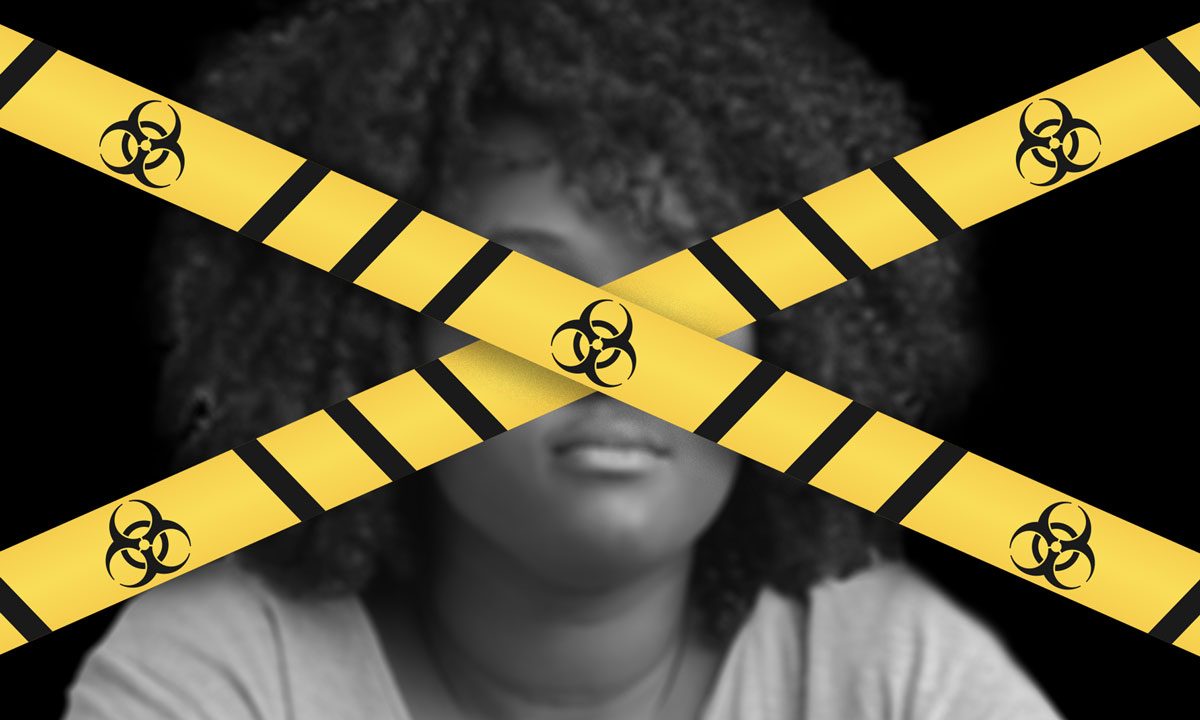 Support The 74's year-end campaign. Make a tax-exempt donation now.
The recent dismal results from the National Assessment of Educational Progress introduced a new learning-loss puzzle. It was assumed that states with more remote instruction would have lower academic scores than those with more in-person classes during the pandemic. But states that had more days of in-class learning also saw declines. The likely reason is due to the hidden disruptions to student learning caused by COVID quarantines.
The consensus expectation was that the states with the longest school closures would fare far worse in student outcomes than those where schools were reopened for most of the school year. But students in Florida, for example, where school was in person 97% of the 2021-22 school year, experienced the same 5-point decline in fourth-grade math scores as California, where students were in person only 7% of the year. Reading scores showed similar results.
Describing schools as mostly remote or in-person masked a deeper level of learning disruption as COVID cases kept students at home instead of in class. Quarantine guidance from the Centers for Disease Control and Prevention required an entire class of students to be sent home for as long as two weeks if they had close contact with a child who tested positive. The result was massive learning disruptions that occurred throughout the school year, even in states where schools were officially reopened.
A bipartisan poll conducted by Public Opinion Strategies and Impact Research found that on average, children missed five weeks' worth of school in the first half of the academic year, due in part to quarantines. An EdChoice/Morning Consult poll reported that in fall 2021, about a quarter of parents said they had a child who had to be quarantined — but the Omicron wave surged the number to 37% by January 2022. Similarly, a New York Times poll found that in January 2022 alone, a majority of students were home for at least three days, and nearly one in 10 were out for half the month or more.
It appears that many of these students were not given live lessons with teachers during their isolation. Only four of the largest 100 districts promised live instruction for quarantined students, and just 36% of quarantined students reported having live classes with teachers. In Los Angeles, parents reported their quarantined children were sent home with just paper work packets or no assignments at all — an experience that was all too common in other regions.
Even more devastating: a review of data from the Census Bureau's Household Pulse Survey from March to June 2022 found that on average, a staggering 16% of students said they had no live contact with teachers over the previous seven days. This was remarkably consistent across states, regardless of whether their schools were mostly open or closed.
That made quarantine, in many respects, worse for students than school closures, when they were at least offered some amount of remote learning.
It's little wonder then that 7 out of 10 students found quarantine to be disruptive to their learning. And it should not be surprising that so many disrupted school days and so little interaction with teachers would contribute to the academic loss reflected in the NAEP scores.
All this can be attributed to a lack of planning by education leaders. The federal government did not begin collecting data on school closures and quarantines until halfway through the 2021-22 school year, which essentially hid the problem. The CDC waited until New Year's Eve to relax its quarantine guidance, giving schools little time to make adjustments as kids returned from winter break. And school leaders never put in place contingency plans to serve their students if they needed to learn from home.
Flush with billions of federal COVID-19 relief funding, schools could simply have engaged outside partners to provide quarantine support for their students on short notice. ASU Prep Digital and Varsity Tutors, for example, offered programs that could, in as little as 24 hours, provide 1-on-1 instruction with a live teacher and small-group learning. Too few schools bought this kind of insurance policy to help protect their students, and too few state leaders required it.
It is tempting to think the worst is behind us, but the National Center for Education Statistics recently reported that nearly half (47%) of public schools said they still had to quarantine students in September.
Remote learning was terrible for many students, but learning in quarantine is far worse. Parents should be assured by their local school leaders and state policymakers that their children will be provided with live instruction for the duration of any quarantines. More importantly, the collective focus of our nation's leaders now must quickly turn to helping children catch up academically to undo the damage that was done.
Support The 74's year-end campaign. Make a tax-exempt donation now.