Bailey: Student Quarantines Will Cause the Next Major School Disruptions. Here Are 3 Ways to Help Ensure Kids Will Keep Learning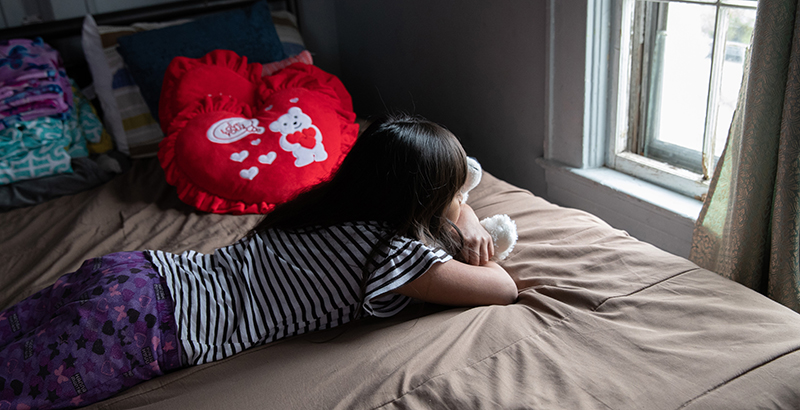 Support The 74's year-end campaign. Make a tax-exempt donation now.
After two years of disrupted schooling, most everyone planned for in-person classes and a return to some normalcy. But the highly transmissible Delta variant is complicating those plans as it spreads among unvaccinated children and threatening to disrupt another year of school.
The disruptions this time will not come from state-mandated closures of school districts, but instead from an accumulating number of students who are in quarantine. Students who test positive or are simply exposed at school will have to quarantine for up to 14 days at a time and sometimes longer, depending on the status of their family members.
This is already playing out in parts of the country, with 90,000 students forced into quarantined-imposed remote learning instead of being in class. Just a few weeks into the school year, and a remarkable 15 percent of all Mississippi K-12 students are in quarantine. Other schools will experience similar disruptions when a wave of Delta cases reach their community.
These quarantines disrupt not only in-person learning for students, but also many of the services that schools planned to use to help students catch up academically, such as tutoring. As has been the case throughout the pandemic, these disruptions will likely be borne by some of the most underserved, particularly low-income students and kids of color.
If fortune favors the prepared mind, then success during COVID-19 favors the prepared school. Schools need to establish plans that can quickly provide instruction and tutoring to students at home in the event of a local outbreak. This is vital not only in response to the current wave of the Delta variant, but also to be prepared for other variants that may emerge during the coming school year.
Schools should design their programs around three principles. First is the need to quickly scale up and ramp down services as needed. There is little ability to forecast COVID-19 cases within a school, much less estimate the number of students who will be subject to quarantine. The prepared school will be one that leverages online technologies and expert partners to bolster instructional support with little to no warning.
Second, programs should prioritize live online interaction with students and their teachers or tutors. A Census Household Pulse Survey conducted in May 2021 found that a shocking 15 percent of students reported having no days of live contact with teachers over the course of the week. In the few weeks since school started, children who are quarantined in Los Angeles were either sent home with paper packets or no assignments, and were not offered any live instruction. Schools will need to ensure that students who are learning remotely have access to a real-time instructor and on-demand live tutoring throughout the year.
Finally, high-quality programs will leverage diagnostic assessments to help identify students' strengths and needs. This type of just-in-time tests can help tutors make the most of their time with students and provides important information for teachers when students return to the classroom.
Districts do not necessarily have to build these systems themselves. In fact, many may not be able to do so due to a shortage of available tutors or teachers in their communities. The school systems that have been most successful at preparing for this contingency have done so by leveraging partners who have the ability to provide teachers, tutors and courses when needed. For example, ASU Prep Digital is offering a Learning Under Quarantine program that provides small-group instruction for quarantined students, and Varsity Tutors has a Quarantine Support program that can provide 1-on-1 help and small-group instruction in as little as 24 hours.
Wichita Public Schools offers a good example for how this could work. Its after-school learning acceleration program already includes small-group tutoring through Varsity Tutors. But if students have to quarantine, the partnership would allow the district to provide math support typically within 24 to 48 hours — quickly ramping up services without additional strain on existing staff. The quarantine support functions as an instructional insurance policy that hopefully will never be used, but is available should circumstances require it.
As much as we would like to safely reconvene in-person learning, the recent resurgence of coronavirus infections across the country means online learning will likely be a reality for many students for the foreseeable future. This makes it imperative that we improve the quality to ensure that it closes — not widens — the inequity in learning that students experienced over the last two years.
John Bailey is an adviser to the Walton Family Foundation and a visiting fellow at the American Enterprise Institute. He previously served in the White House and U.S. Department of Education. He worked on pandemic preparedness at the U.S. Department of Commerce in 2006.
Disclosure: The Walton Family Foundation provides financial support to The 74.
Support The 74's year-end campaign. Make a tax-exempt donation now.