Principals Traumatized by School Shootings Release Guide to Recovery
Nearly two dozen educators offer lessons they wish they had known before their schools became crime scenes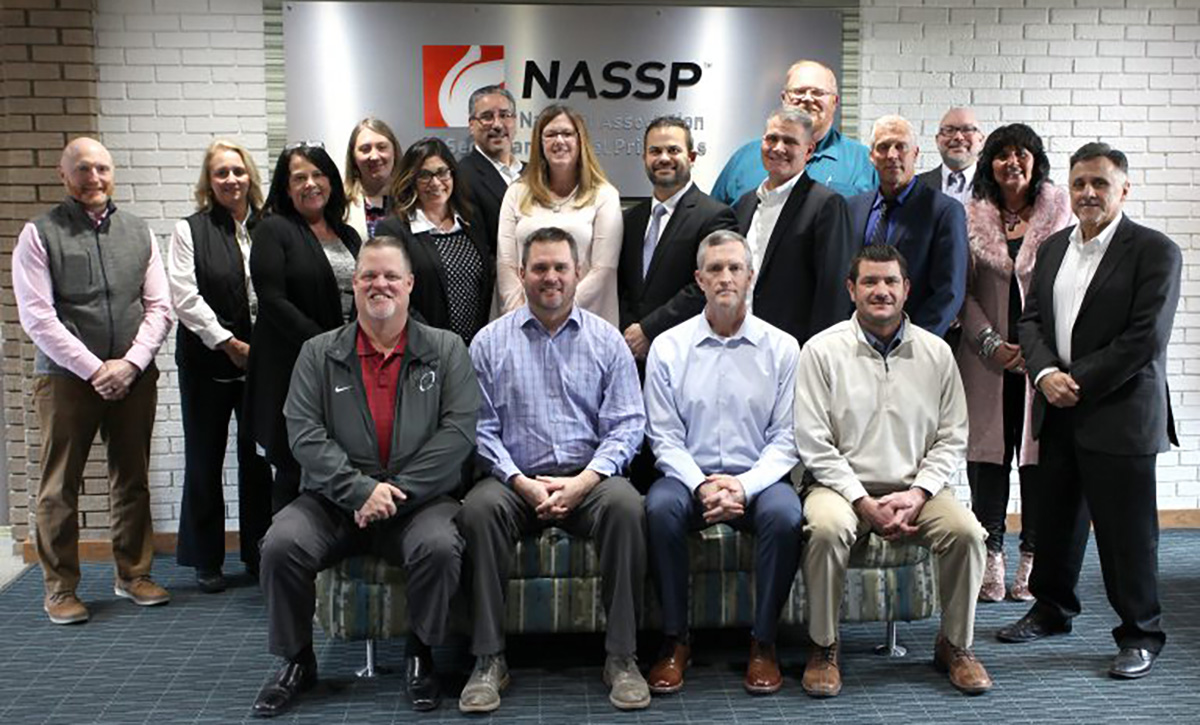 No paywall. No pop-up ads.
Shortly after the 1999 mass shooting at Columbine High School that left 13 people dead, then-Principal Frank DeAngelis got a phone call. On the other end of the line was a school leader from Kentucky who had endured a shooting of his own just two years earlier.
"He called me up and said, 'Frank, you don't even know what you need, but here's my number,'" DeAngelis said during an event Monday at the Columbine Memorial in Littleton, Colorado. The road to recovery, DeAngelis would soon learn, isn't a sprint but a marathon. Help from others who had lived through similar tragedies was instrumental.
DeAngelis hoped he'd never have to make a similar phone call, but in the decades since Columbine, the retired principal has reached out to traumatized educators across the country who similarly became part of "a club in which no one wants to be a member."
"Unfortunately, that membership continues to grow," DeAngelis said. "But we can't give up hope."
On Monday, DeAngelis and nearly two dozen school leaders released a guide with lessons they wish they had known before their schools became crime scenes. While campus shootings remain statistically rare — and no two tragedies are identical — the guide aims to provide practical tips for principals as they begin to lead their communities to recovery.
The guide was produced by the Principal Recovery Network, a group of current and former school leaders who have experienced school gun violence. "I wish, when that horrific event happened, that we had that recovery guide," DeAngelis said. "When those events happen, your mind is spinning, and this guide, hopefully, will provide that strength."
The recovery network was formed by the National Association of Secondary School Principals in 2019, a year after the mass school shooting in Parkland, Florida, reignited a national conversation on the effects of gun violence. Though the guide was years in the making, its release took on new urgency after the May school shooting in Uvalde, Texas, where 19 elementary school students and two teachers were killed.
Following such tragedies, network members reach out to the affected school leaders to offer advice and a place to vent. After all, nobody knows what's needed in the aftermath of a campus shooting better than school leaders who've survived one, said Ronn Nozoe, the association's CEO.
"This is something that nobody wants to go through, and there is no step-by-step manual on how to handle it," said recovery network member Michelle Keford, principal of Marjory Stoneman Douglas High School in Parkland. But, "Having their advice, having their input and having their shared experiences really helps me as a leader, and I hope to pass that along."
The 16-page guide spells out things to consider before reopening a school, the importance of attending to students' and staff mental health, how to include student input in district plans and practical advice on managing offers of help from outside groups.
In the immediate aftermath of a tragedy, the guide recommends that school leaders meet with faculty at the school to explain what happened and assess their needs. Principals should quickly provide mental health supports, from trauma-informed counselors to therapy dogs. And they should consider keeping school closed until all funerals have taken place and all physical damage to the building is repaired.
Among the network's members is Michael Bennett, superintendent of Greenville Central School District in upstate New York, who was shot in 2004 as an assistant principal wrestled a gun-wielding 16-year-old student to the ground. Shotgun pellets remain lodged in Bennett's calf.
"That's going to be a permanent part of who I am," Bennett, who was a teacher at Columbia High School at the time, told The 74. "One of the things you start to learn as you go through this process of recovery is that it's an ongoing process. It will ebb and flow based on some of your own experiences and how you're dealing with those."
Bennett said he recently offered support to a high school band director in Highland Park, Illinois, who reached out after seven died in a mass shooting at an Independence Day parade. The high school band had marched in the parade, and their teacher was concerned that students' return to classrooms this fall and their performances at football games could be traumatizing. After getting shot, Bennett said, the sound of fireworks at a homecoming game was alarming.
In his contributions to the guide, Bennett noted the importance of meeting with staff after a shooting to ensure that everyone is up to speed about what happened and has a chance to ask questions. This is a lesson he learned from personal experience: When Bennett returned to work weeks after the 2004 shooting, some colleagues approached him unsure about what had happened.
"The challenge there for me is that it was reliving the moment again," he said. "It became a bit of a confusing time for me, and it slowed my process of healing down quite a bit."
Following the Uvalde shooting, President Joe Biden signed the most substantive gun-control law in decades. But if history tells us anything, the shootings will continue, the group warned. That's why it's so important, DeAngelis said, that educators have each others' backs.
"I've been doing this for 23 years, and sometimes my wife says, 'Why do you continue?' " he said. "But I made a promise that I was going to do it in memory of our beloved 13."
Get stories like these delivered straight to your inbox. Sign up for The 74 Newsletter