Photo Scrapbook — The Teacher in the White House: From Zoom Class Cameos to Campus Visits, Memorable Education Photos from Dr. Biden's First 100 Days as First Lady
By Meghan Gallagher | April 25, 2021
The nation has had a teacher in the White House for 100 days — and in that time Dr. Jill Biden has visited classrooms across the country, chatted with teachers and students, and touted the President's American Rescue Plan.
She even kept her job teaching at Northern Virginia Community College, giving a lecture via Zoom her second day in office as the pandemic persisted.
Many of her school tours highlighted the president's goal to reopen most K-8 schools in the first 100 days of his administration.
"Teachers want to be back. We want to be back. Last week I said to my students, 'Hey guys, how you doing?' And they said, 'Dr. B, we're doing okay, but we can't wait to be back to the classroom​.' ​And I think that's how we all feel. But we just know that we have to get back safely," the first lady told students during a visit at Benjamin Franklin Elementary School in Meriden, Connecticut, in March.
In the past three months, Dr. Biden, a military mother, met with students at a child development center on Marine Corps Air Ground Combat Center in Twentynine Palms, California, toured a community college in Iowa, and continued visiting institutions of every level from one coast to the other.
Here are some memorable moments from an educator's first months in the White House: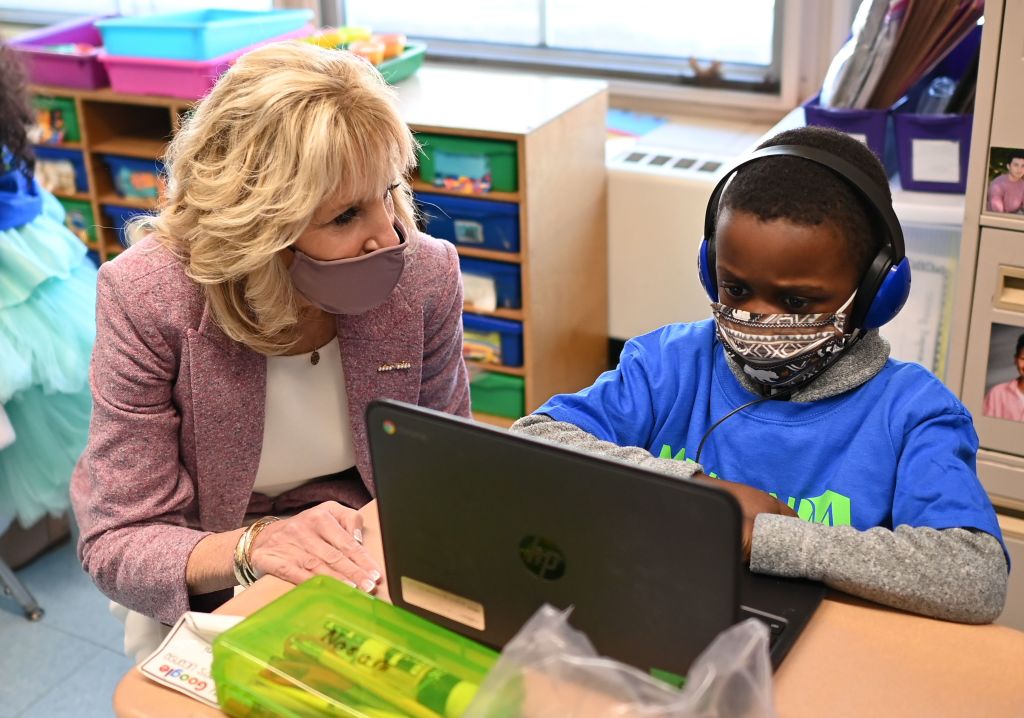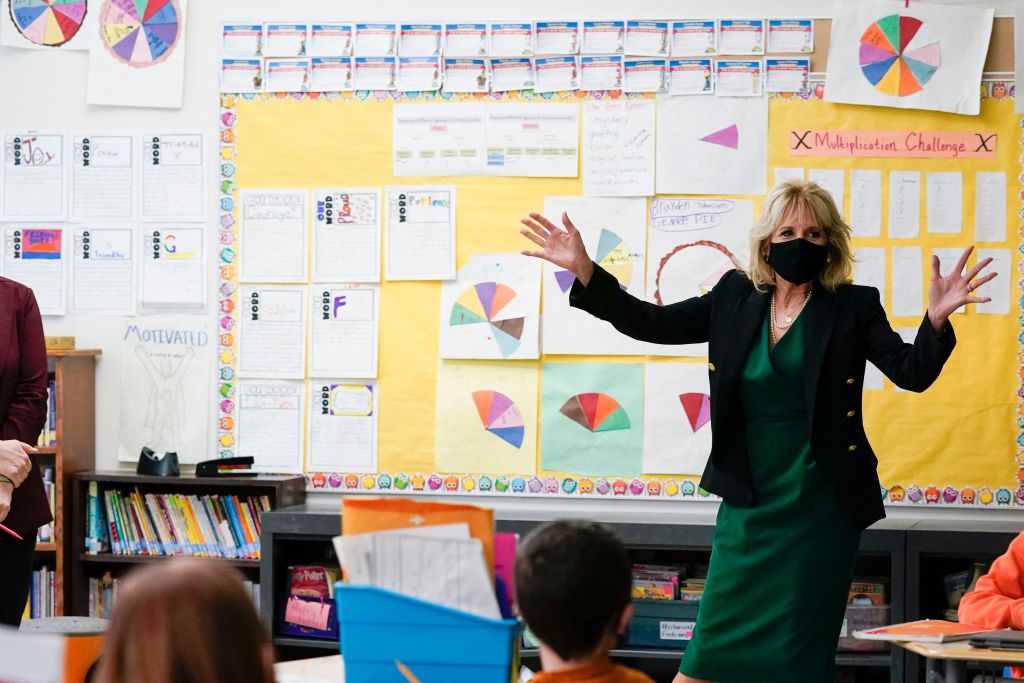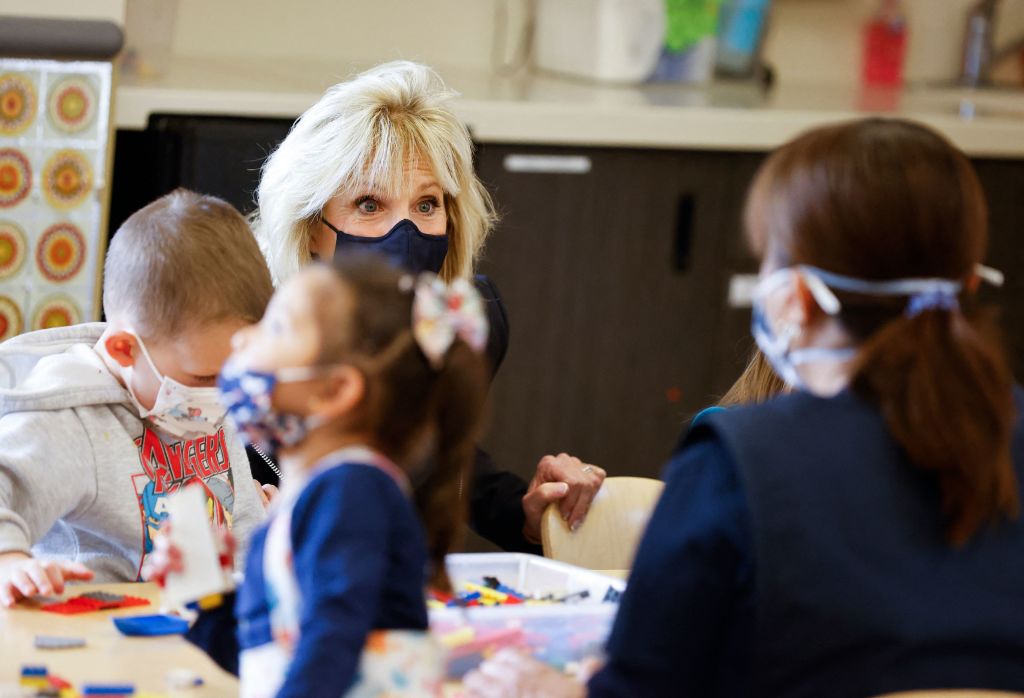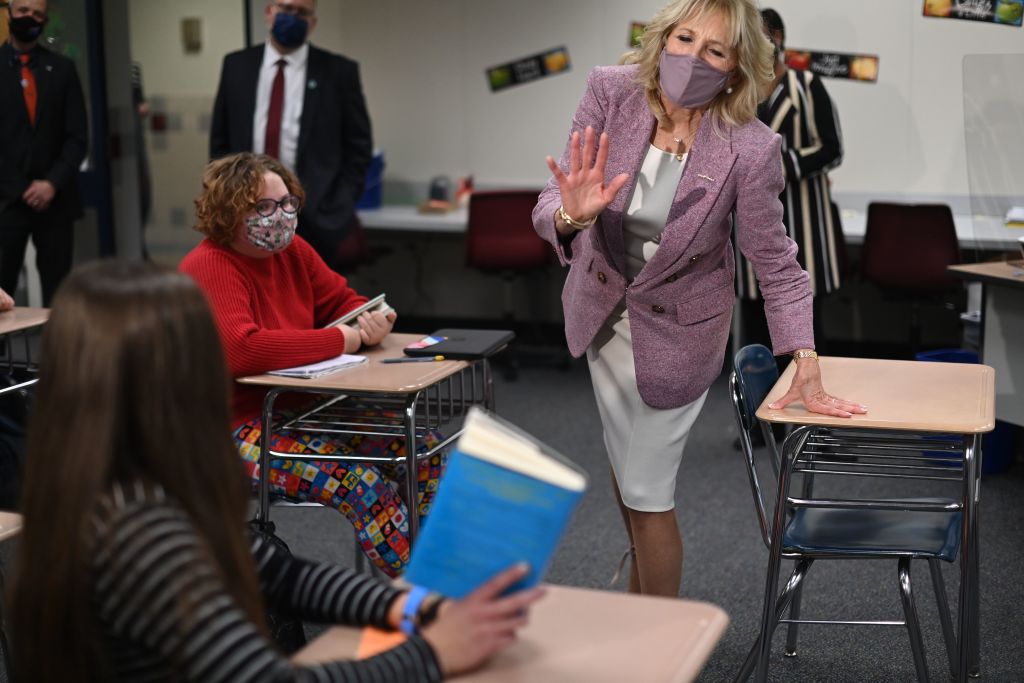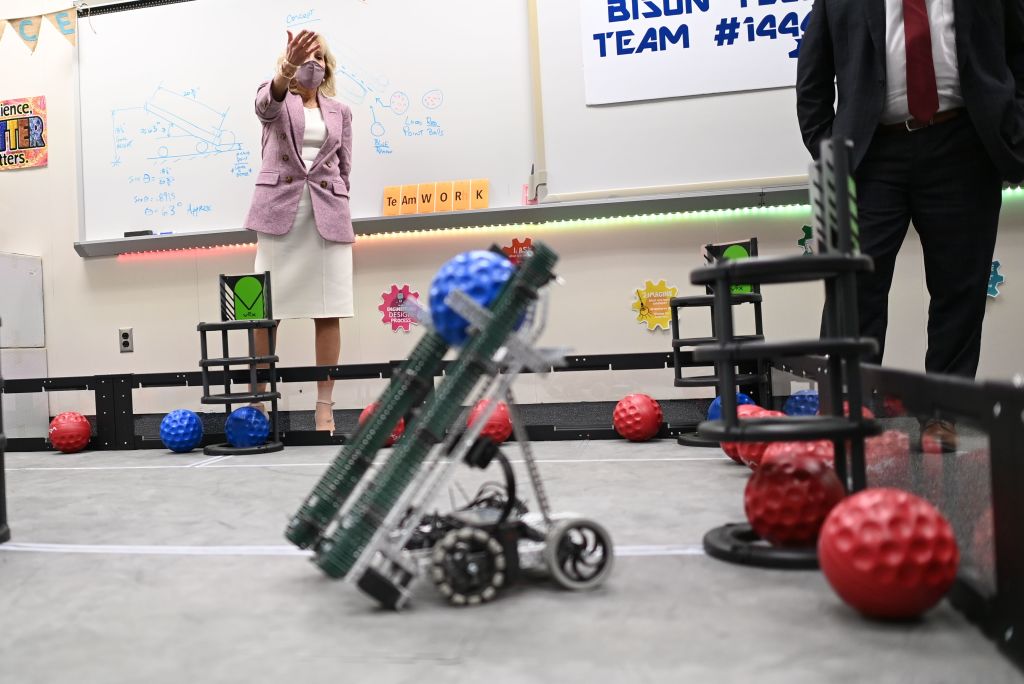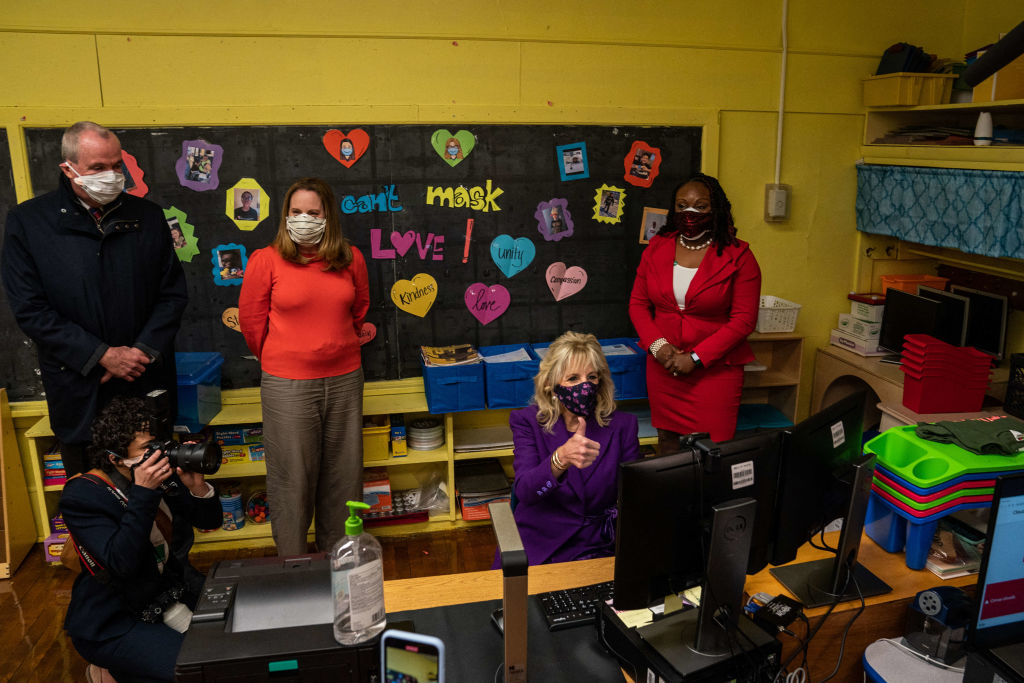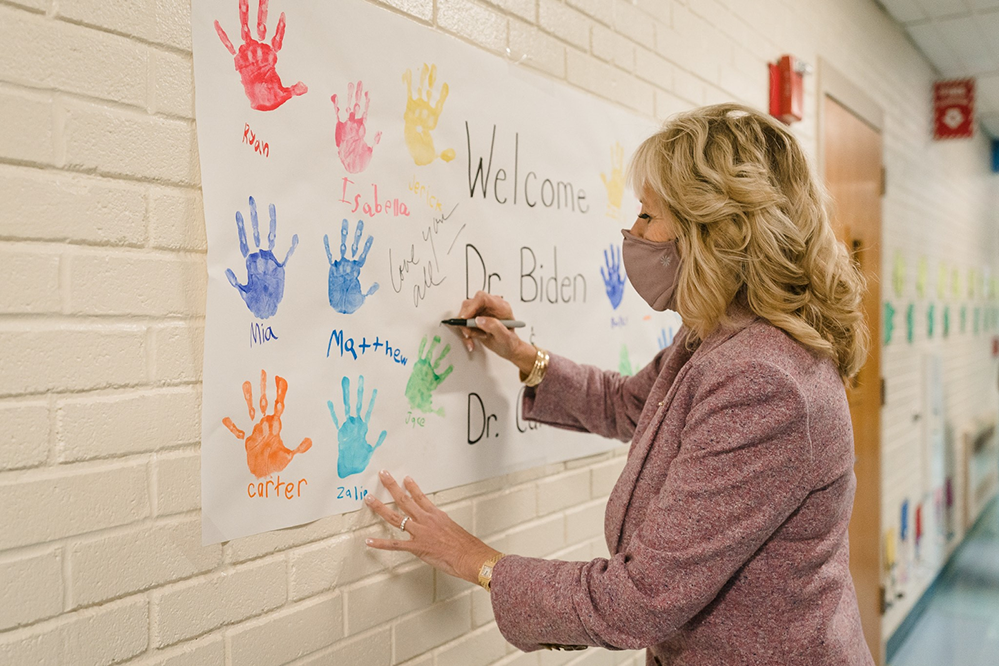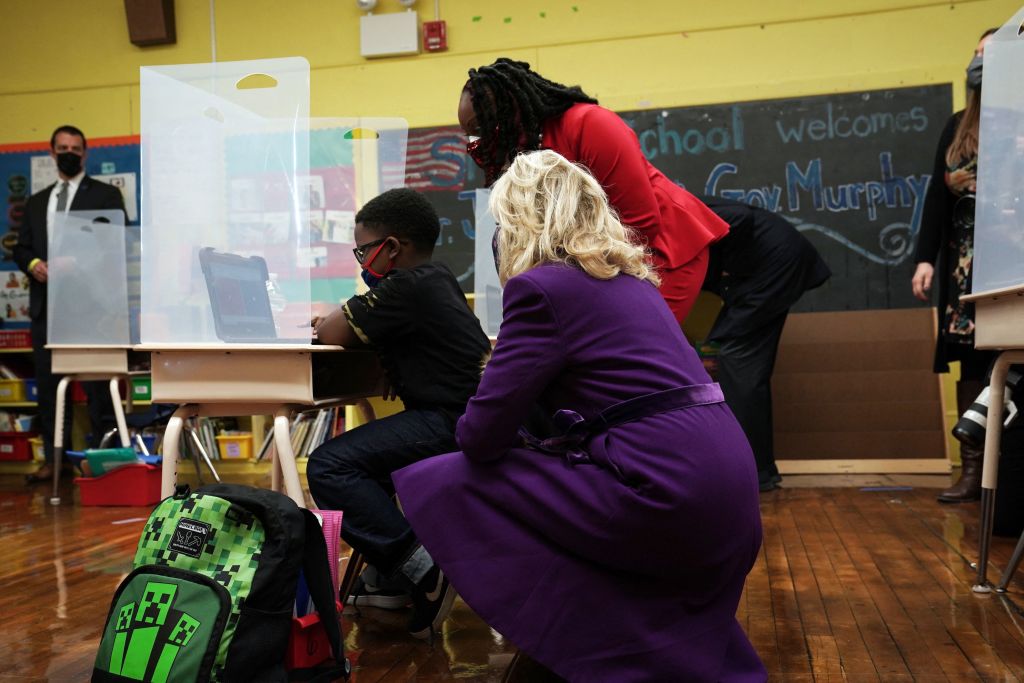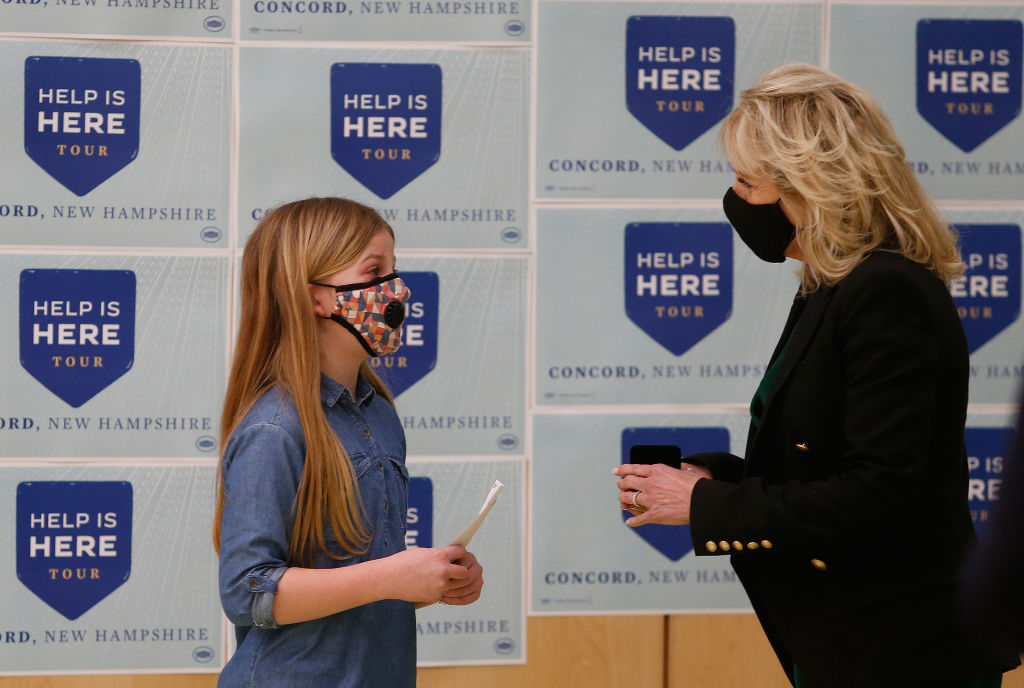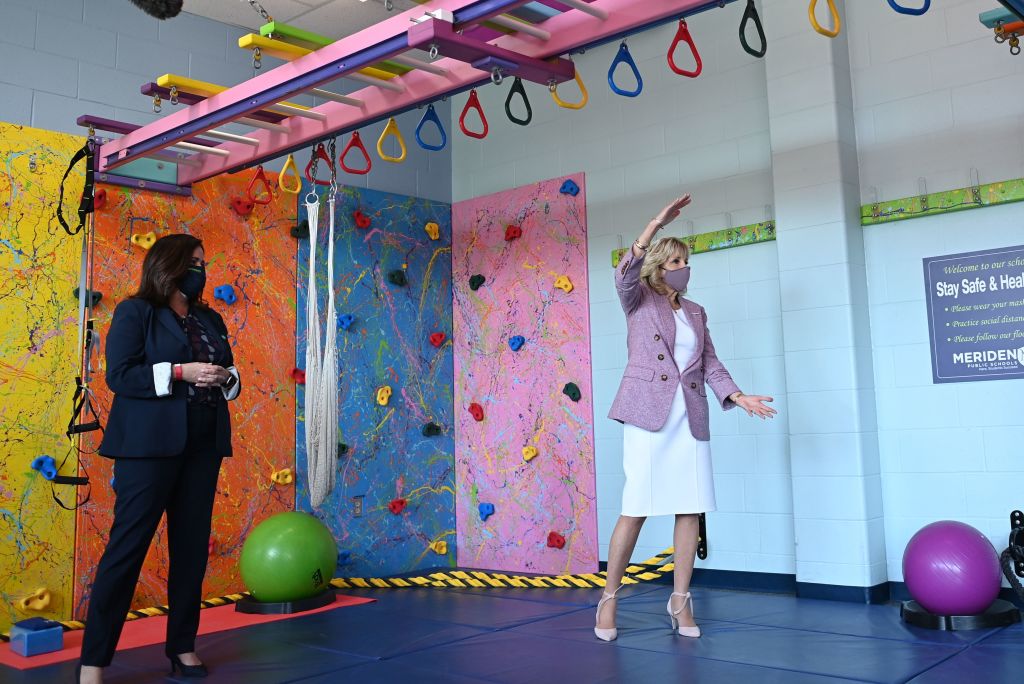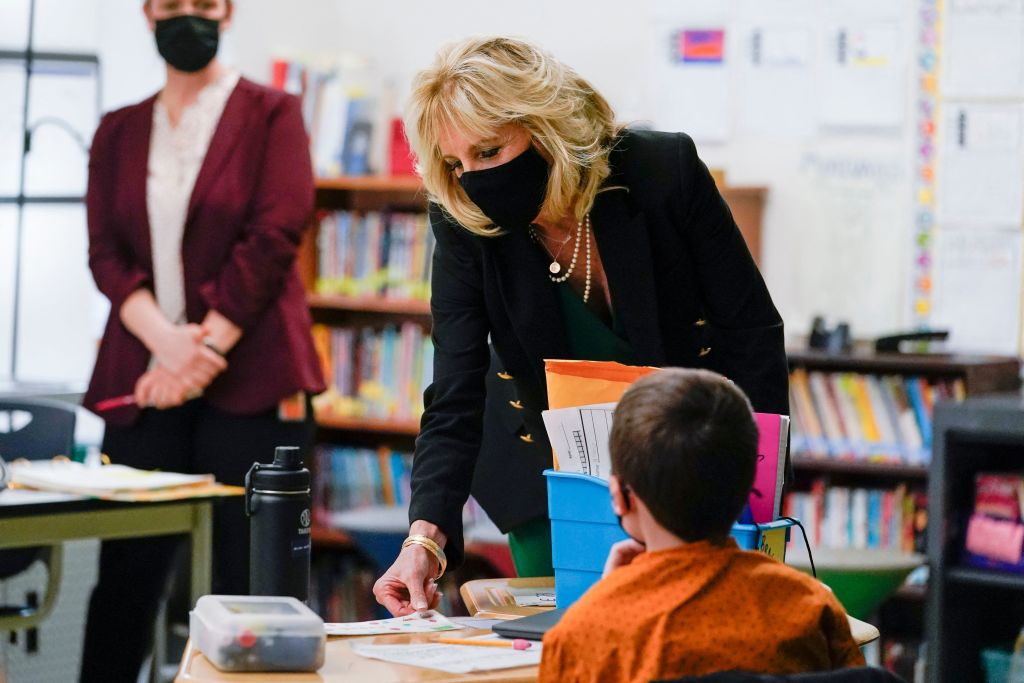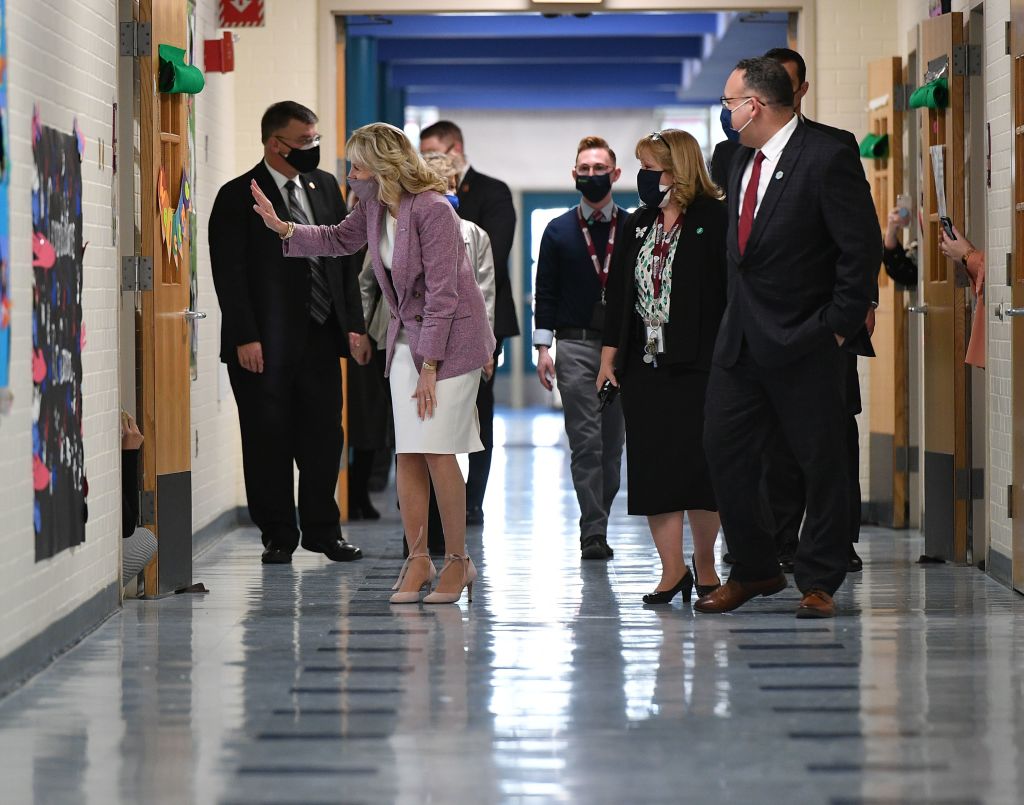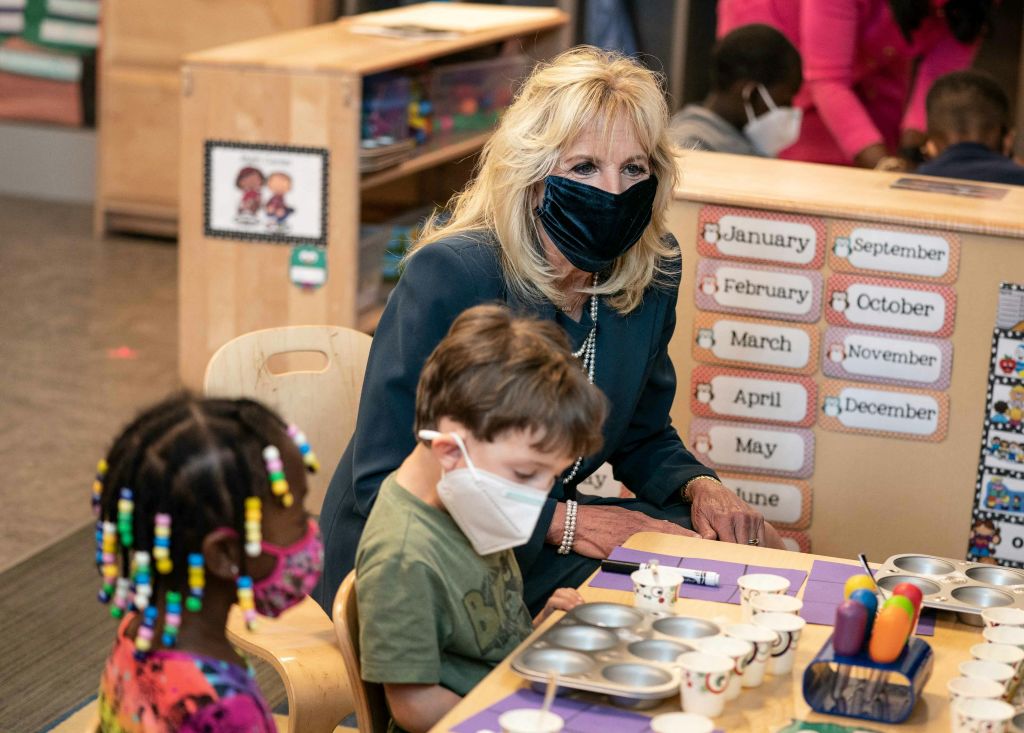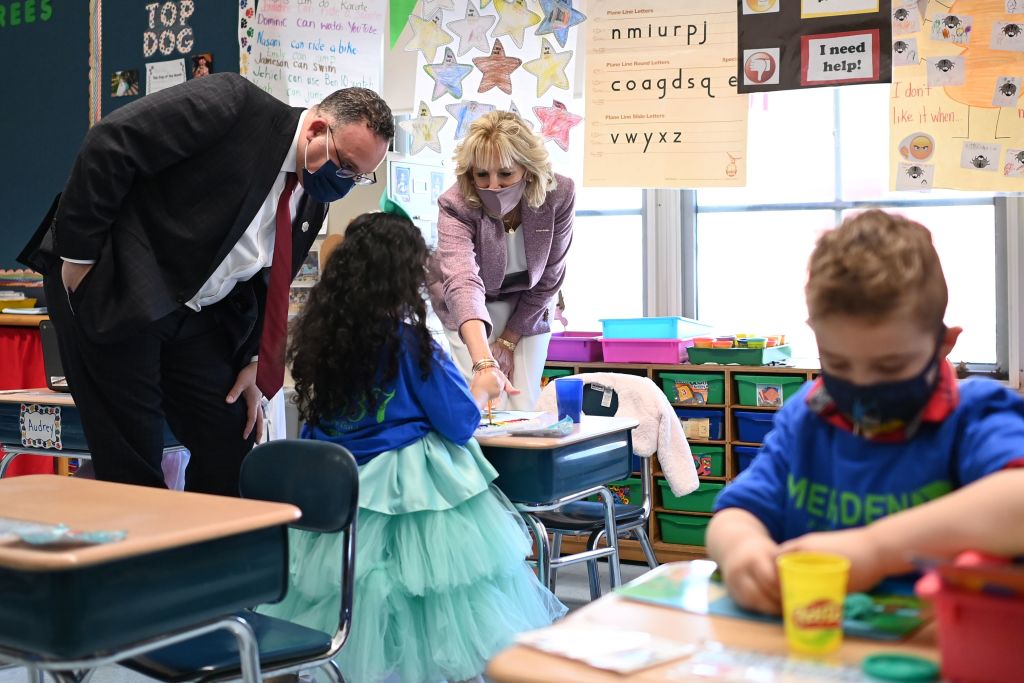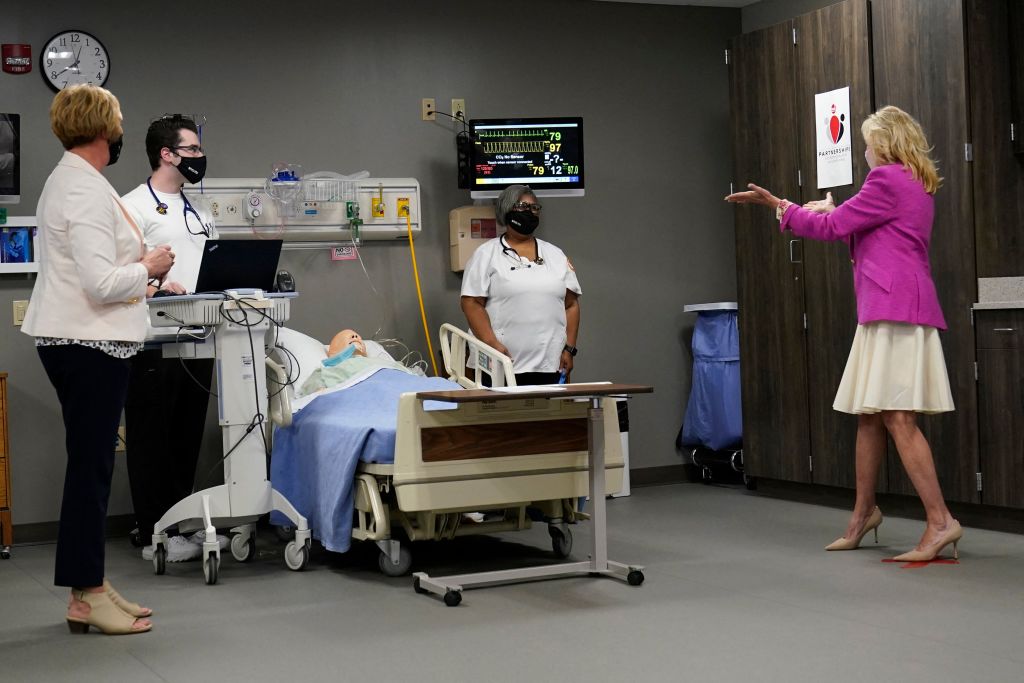 Get stories like these delivered straight to your inbox. Sign up for The 74 Newsletter