Petrilli & Ragland: At a Tough Time for Education Reform, Colorado Defeat of Charter School-Defunding Bill Offers a Ray of Hope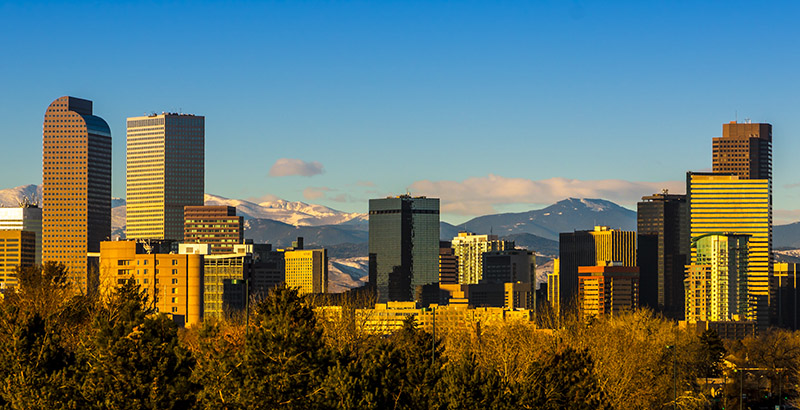 Let's not sugarcoat it: National education reform is in a tough patch, what with the emboldened teachers unions playing offense, a supportive but unpopular education secretary being used as a bogeyman, and internecine squabbles dominating the debate. Yet outside the deep-blue bubbles on the coasts, good things are still happening for kids. This week's best example comes from Colorado.
A headline from the Fort Collins Coloradoan sums it up: "Colorado's state-approved charter schools will get to keep funding after Kipp bill fails." Yet the victory goes well beyond the $10 million or so at play.
First some background. In 2017, Colorado became one of the first states to require local school districts to share local tax revenue with their charters. The bill also created a fund to backfill missing local revenues for charter schools authorized by the state. This was the culmination of years of electoral and policy work. It was the marquee controversy at the legislature that year, regardless of issue area, and the bill represented a major bipartisan compromise. Not surprisingly, the traditional status quo education groups were apoplectic.
Fast-forward to 2019: This is the first legislative session in recent cycles in which Democrats have a trifecta: both houses of the legislature, plus the governor's mansion. This shift has empowered reform opponents within the Democratic caucus, and they wasted no time trying to undo Colorado's progress on charter funding equity. Taking the lead was Rep. Cathy Kipp, a local school board member who was appointed to the legislature via a vacancy committee. Her bill, HB-1190, would have repealed the money for state-authorized charters. This not only was terrible policy but was viewed by observers as a litmus test for the fate of charters in the new political environment.
Thankfully, the bipartisan reform coalition kicked into high gear, with key organizations working their respective audiences. For instance, ReadyCO, a conservative school reform group, provided briefing materials to Republican members of the education committee that helped the bill's hearing stay on point. The Colorado League of Charter Schools lined up the perfect testimony, and Democrats for Education Reform engaged its side. The result was a resounding 12-1 defeat that had importance well beyond the bill being debated — it sent the clear message that charter schools, and equitable charter funding, is here to stay.
So what can we take from this experience? First, it really is critical for education reform organizations to have credibility on both sides of the aisle — which makes the new analysis from Jay Greene and Rick Hess showing the movement's "deep blue hue" all the more concerning. Given today's polarized environment, it's tough for a single organization to be able to talk to both Republicans and Democrats — so reform-friendly funders in purple states need to be willing to support multiple groups, as they do in Colorado.
Second, as former Florida governor Jeb Bush likes to say, "Success is never final, reform is never finished." If we want to make progress for kids, it's not enough to get policies enacted. They must also be implemented, and protected. This, too, has implications for funders, who need to continue to support advocacy efforts over the long term unless they want to see their prior investments undone.
In that spirit, we will demur from declaring "mission accomplished." Opponents of reform will be back, again and again, to try to impede educational progress. We will be ready, and we will resist.
Michael J. Petrilli is president of the Thomas B. Fordham Institute. Luke Ragland is president of ReadyCO.
Support The 74's year-end campaign. Make a tax-exempt donation now.