Peering 30 Years into the Future, Economists See Lost Earnings for the Pandemic Generation of Students — But Summer School Might Help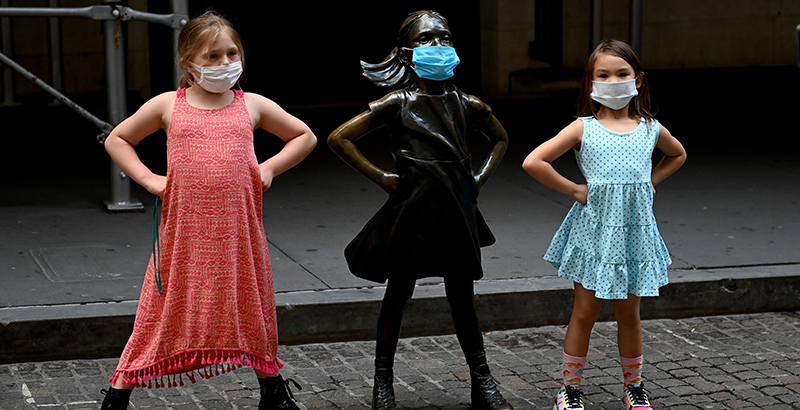 Get stories like these delivered straight to your inbox. Sign up for The 74 Newsletter
The year 2050 may seem a long way off, but in 29 years our current crop of K-12 students will be well into their careers.
How will this chaotic school year have affected them?
Recent findings from the University of Pennsylvania warn that over the next three decades, our recent COVID-related U.S. school closures, as well as the shift to virtual schooling, could massively impact our national gross domestic product (GDP), putting a huge dent in future workers' earning potential.
The damage from all that reduced schooling could hurt productivity and shrink the U.S. economy 3.6 percent by 2050, economists say. The results will be even worse for workers' personal earnings.
The new estimates come from the nonpartisan Penn Wharton Budget Model, an initiative that examines public policy through an economic lens. The policy brief suggests an expensive remedy: extend the school year.
Adding just one month of summer school, they say, won't be cheap: about $75 billion, likely financed through the federal government taking on more debt. But they note that the $1.9 trillion COVID relief bill passed in March provides approximately $123 billion to K-12 public education, with about $22 billion already earmarked for summer school, extended school days, an extended school year, after-school programs and "other enrichment."
Spending billions on extending the school year, the economists say, could help mitigate learning losses, shrinking GDP loss about half a percentage point, from 3.6 to 3.1 percent. That smaller GDP reduction would produce a gain of $1.2 trillion over the next three decades, equal to about $16 for every dollar spent on more summer school.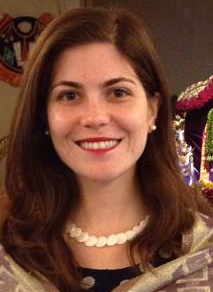 That affordance "gives the kids a few extra hours for them that they wouldn't have gotten otherwise," said Penn's Daniela Viana Acosta, the brief's lead author. "We include that in their productivity, in their learning capacity. And then, once they come to adulthood, that gets incorporated in their ability in the labor market — that is, the wages they were going to make.
Her team estimated the relative effectiveness of virtual versus in-person schooling using previous studies that looked at the math skills of students enrolled in the different learning modes.
They also estimated how much a year of learning loss corresponds to later productivity. Looking broadly at U.S. public school enrollment and federal school reopening data, they estimated that graduates' future labor income shrank by 10 percent for those who missed a year of middle school or high school. For those who missed a year of elementary school, it was even worse, 13 percent.
Recently approved federal aid could actually make the Penn prescription happen, in at least a few places. The American Rescue Plan includes $123 billion for K-12 schools with high levels of low-income students. Districts must spend at least 20 percent addressing learning loss. States, which can hold on to 10 percent of the money the federal government gives, must also spend at least 5 percent of it on learning loss, and at least 1 percent on summer learning.
Thomas Dee, an economist and Professor at Stanford University, said he's glad researchers are conducting analyses like this, but said the Penn analysis "seems to embed the assumption that an extension to the school year will have the same effects as a school does on average." That may not be a valid assumption, he said.
Dee said the framing of the policy choices "seems to preclude other options" like tutoring and conventional summer learning programs. Extending the school year could also be difficult, since it requires schools to restructure curricula and figure out staffing, among other challenges. And it ignores well-researched summer and tutoring programs that are proven to support students, he said.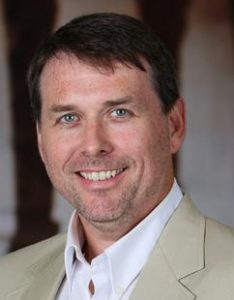 Dee and two colleagues last year looked at a long-established summer learning program that serves low-income middle school students "and features unusual academic breadth," as well as a social emotional curriculum. The researchers found that participating in the program led to fewer unexcused absences, lower chronic absenteeism and suspensions, and a modest gain in reading scores.
Acosta, the lead author of the Penn analysis, said the "what-if" of extending summer school presented an interesting exercise. Normally, economists would ask what happened if a group of students got more education. "In this case, because of the whole COVID environment, it's the opposite," she said. "We want to know what happens if you give up one year of your education."
Acosta's team tweaked the formula to account for the benefits of virtual schooling, which were enjoyed more by some students than for others. Then they "fast-forwarded" nearly 30 years and compared projected wages to what could have been.
"People are making less money — that means that they are less productive," Acosta said. "And in an aggregate model, where we want to see what happens to the full economy, it's as if we said, 'Well, you didn't have enough education. You don't know how to perform some of the tasks, or something was disturbed in your learning process.'"
The team actually proposed a series of interventions, from extending both the 2021-22 school year and the 2022-23 school year, just extending the 2021-22 school year, or narrowly targeting the aid to offer a longer school year just to "economically disadvantaged" students nationwide. That more focused aid would reduce the cost to $25.6 billion, though the benefit would be slightly smaller.
But it could benefit individual students powerfully: The economists project that today's low-income middle- or high school students could earn, on average, 8.2 percent less in 2050 because of the closure. Today's low-income elementary school students could earn 10.9 percent less.
Though the results are surprising, Acosta said, she hasn't had any peers in academia challenge the figures so far "because they've been fairly in line with what the literature has said" about education, productivity, and the experiences of students the past year during the pandemic. "It's an entire generation that lost almost a full school year."
Get stories like these delivered straight to your inbox. Sign up for The 74 Newsletter